Gone But Not Forgotten in 2022
We've said goodbye to many famous faces, voices & names from radio, movies, television, sports, history, arts and literature so far in 2022. These celebrities and others said their final farewell to us recently.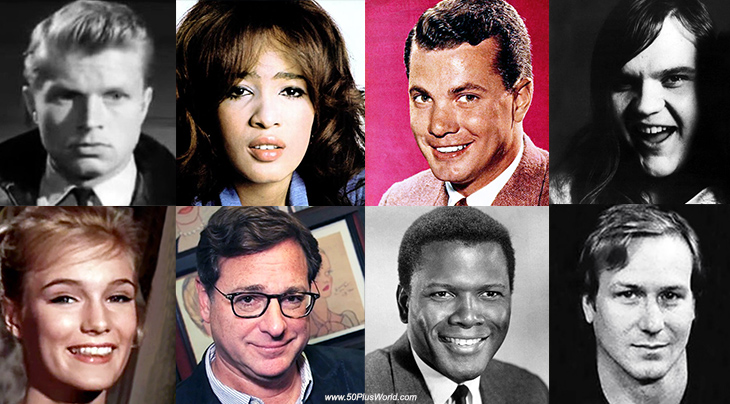 (2022 Celebrity Memorial Photo Montage: © A. Hamilton)
Celebrity deaths in 2022 that you may have missed: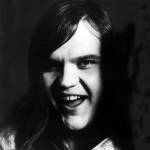 Meat Loaf (nee Marvin Lee Aday; aka Michael Lee Aday)
Grammy-winning American rock vocalist, singer-songwriter (I'd Do Anything for Love; Bat Out of Hell; Dead Ringer for Love; Paradise by the Dashboard Light; Two Out of Three Ain't Bad), actor (The Rocky Horror Picture Show) (born Sept. 27, 1947 – died Jan. 20, 2022; age 74). (Meat Loaf 1971: Ronden Talent Mgmt.)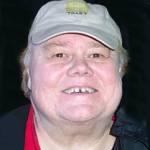 Louie Anderson (nee Louis Perry Anderson)
Emmy-winning American comedian, host & actor of TV (Baskets; Life with Louie; Family Feud; The Louie Show) & films (The Wrong Guy), author (Dear Dad: Letters from an Adult Child) (born Mar. 24, 1953 – died Jan. 21, 2022; age 68). Louie Anderson died of cancer. (Louie Anderson 2016: Greg2600)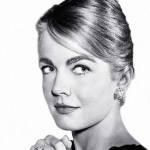 Joanna Barnes
American actress of TV (The Trials of O'Brien; 21 Beacon Street; Executive Suite; Maverick) & films (Auntie Mame; The Parent Trap; Goodbye Charlie; Don't Make Waves; The War Wagon; Spartacus; Home Before Dark) (born Nov. 15, 1934 – died Apr. 29, 2022; age 87). (Joanna Barnes 1960: Warner Brothers Studio)
Marilyn Bergman (nee Marilyn Keith)
Grammy, Emmy, & Academy Award-winning Songwriters Hall of Fame American songwriter with husband Keith Bergman (The Way We Were; The Windmills of Your Mind; In the Heat of the Night; I Knew I Loved You; Pieces of Dreams; Papa, Can You Hear Me?; Moonlight) (born Nov. 10, 1928 – died Jan. 8, 2022; age 93).
Peter Bogdanovich (nee Petar Bogdanović)
American actor, screenwriter, producer, & director of TV & films (The Sopranos; The Last Picture Show; Mask; Paper Moon; The Cat's Meow; What's Up, Doc?; Daisy Miller; Bugsy) (born July 30, 1939 – died Jan. 6, 2022; age 82). Peter Bogdanovich died of Parkinson's disease complications.
Mike Bossy (nee Michael Dean Bossy)
Hockey Hall of Fame Canadian pro hockey player, WHA & NHL record-setting right winger (New York Islanders – 4x Stanley Cup champs; Team Canada), 1978 Calder Trophy (Rookie of the Year) (born Jan. 22, 1957 – died Apr. 15, 2022; age 65) (Mike Bossy 1978 New York Islanders [Colorized])
Canadian recording artist & conductor (National Academy Orchestra of Canada, Los Angeles New West Symphony, McGill Chamber Orchestra, Montreal Philharmonic Youth Orchestra) (born Mar. 14, 1944  – died Apr. 5, 2022; age 78). Boris Brott was hit by a car.(Boris Brott 2007: Tapyram)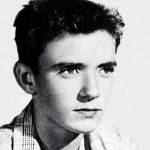 Tim Considine (nee Timothy Daniel Considine)

American actor of TV (Mike Douglas on My Three Sons; The New Adventures of Spin and Marty; The Hardy Boys; Annette; The Mickey Mouse Club) & films (The Shaggy Dog; The Daring Dobermans; The Clown; Sunrise at Campobello), born Dec. 31, 1940 – died Mar. 3, 2022; age 81). (Tim Considine 1965: ABC TV)
American bar owner (Gilley's Club), country music singer-songwriter (Room Full of Roses; Stand by Me; Lonely Nights; I Overlooked an Orchid; City Lights; You Don't Know Me; Don't the Girls All Get Prettier at Closing Time) (born Mar. 9, 1936 – died May 7, 2022; age 86). (Mickey Gilley 1986: Playboy Records)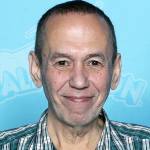 Gilbert Gottfried
American comedian, voice & character actor of stage, movies (Problem Child; Look Who's Talking 2; Aladdin; Bad Medicine; Beverly Hills Cop II), & TV (Hollywood Squares; Cyberchase; Saturday Night Live; Up All Night) (born Feb. 28, 1955 – died Apr. 12, 2022; age 67). (Gilbert Gottfried 2020: Super Festivals)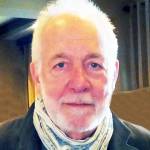 Howard Hesseman
American actor of TV (WKRP in Cincinnati; Head of the Class; Mary Hartman, Mary Hartman; Soap; The Bob Newhart Show) & films (Doctor Detroit; Private Lessons; Billy Jack; The Other Side of Midnight; Shampoo) (born Feb. 27, 1940 – died Jan. 29, 2022; age 81). (Howard Hesseman 2014: Rob DiCaterino)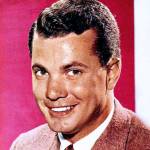 Dwayne Hickman
American director, actor of TV (Chuck MacDonald on The Bob Cummings Show; Dobie Gillis on The Many Loves of Dobie Gillis; The Lone Ranger; Clueless) & films (Rally 'Round the Flag, Boys!; Cat Ballou; The Secret Heart; Captain Eddie) (born May 18, 1934 – died Jan. 9, 2022; age 87). (Dwayne Hickman 1962)
Jack Higgins (nee Henry Patterson)

British screenwriter, mystery-spy-thriller novelist (Cry of the Hunter; A Prayer for the Dying; The Eagle Has Landed; The Valhalla Exchange; The Eagle Has Flown; Flight of Eagles; Midnight Runner; Angel of Death; Thunder Point; The Wrath of God) (born July 27, 1929 – died Apr. 9, 2022; age 92). (Jack Higgins 1982)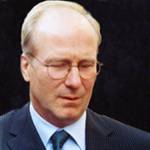 William Hurt
Oscar-winning American actor (Altered States; The Big Chill; Gorky Park; Kiss of the Spider Woman; Body Heat; Children of a Lesser God; Broadcast News; The Accidental Tourist; Michael) (born Mar. 20, 1950 – died Mar. 13, 2022; age 81). William Hurt died of prostate cancer. (William Hurt 2005: Tony Shek)
Susan Jacks (nee Susan Pesklevits)
Canadian singer-songwriter solo (I Thought of You Again; Another Woman's Man), and with The Poppy Family (Which Way You Goin' Billy?; Where Evil Grows; That's Where I Went Wrong; Good Friends; You Don't Know What Love Is) (born Aug. 19, 1948 – died Apr. 25, 2022; age 73). (Susan Jacks 2008 Photo: WBH)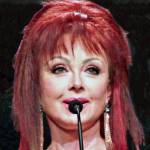 Naomi Judd (nee Diana Ellen Judd)

Country Music Hall of Fame American singer-songwriter with daughter Wynona Judd, as The Judds (Mama He's Crazy; Why Not Me; Give A Little Love; Love is Alive; Have Mercy; Cry Myself to Sleep; Turn it Loose; Grandpa) (born Jan. 11, 1946 – died Apr. 30, 2022; age 76). (Naomi Judd 2012: State Farm)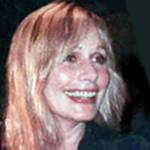 Sally Kellerman
American actress of TV & films (MASH; Brewster McCloud; The Last of the Red Hot Lovers; The Player; Lost Horizon; It's My Party; Welcome to L.A.; The Boynton Beach Club; The Boston Strangler; The April Fools; The Third Day) (born June 2, 1937 – died Feb. 24, 2022; age 84). (Sally Kellerman 1979: Alan Light)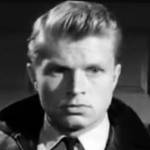 Hardy Krüger (nee Franz Eberhard August Krüger)
German film actor (Hatari!; The Flight of the Phoenix; Barry Lyndon; The Secret of Santa Vittoria; A Bridge Too Far; The Wild Geese; The Uninhibited; What the Peeper Saw; The Red Tent; Paper Tiger; Taxi for Tobruk) (born Apr. 12, 1928 – died Jan. 19,  2022; age 93) (Hardy Krüger 1957 The One That Got Away)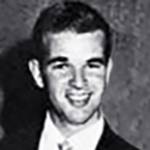 Alan Ladd Jr. 
American film executive & producer (The Right Stuff; Chariots of Fire; Gone Baby Gone; Braveheart; The Boys From Brazil; Moonstruck; Star Wars; Alien; Young Frankenstein; The Man in the Iron Mask; Police Academy; Blade Runner) (born Oct. 22, 1937 – died Mar. 2, 2022; age 84). (Alan Ladd Jr. 1959)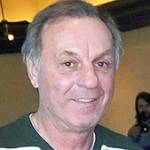 Guy Lafleur ("The Flower"; "Le Démon Blond")
Hockey Hall of Fame Canadian NHL right-winger (Montreal Canadiens 1971-1985, 5 Stanley Cups; Quebec Nordiques), record-setting trophy winner (Conn Smyth; Art Ross; Hart Memorial) (born Sept. 20, 1951 – died Apr. 22, 2022; age 70). (Guy Lafleur 2013: Patrick68)
Richard Leakey
Kenyan wildlife conservationist (Kenyan Wildlife Service; NGO WildlifeDirect; Turkana Basin Institute), paleoanthropologist (Homo rudolfensis & Homo erectus skulls discoverer) & Natl Museum of Kenya Director (born Dec. 19, 1944 – died Jan. 2, 2022; age 77). (Richard Leakey 2010: Ed Schipul)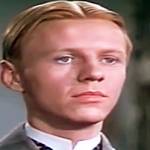 Jimmy Lydon (nee James J. Lydon)
American actor of TV (77 Sunset Strip; M*A*S*H; Wagon Train; Love That Jill; Cannon) & films (Henry Aldrich for President; Tom Brown's School Days; Little Men; The Middleton Family at the World's Fair; The Time of Your Life) (born May 30, 1923 – died Mar. 9, 2022; age 98) (Jimmy Lydon 1947 Life With Father)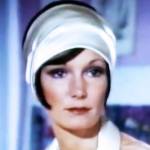 Yvette Mimieux
American actress of movies (Where the Boys Are; The Time Machine; Diamond Head; Three in the Attic; Light in the Piazza; The Neptune Factor; The Four Horsemen of the Apocalypse; The Black Hole) & TV (Berrenger's) (born Jan. 8, 1942 – died Jan. 17, 2022; age 80). (Yvette Mimieux 1975 Legend of Valentino)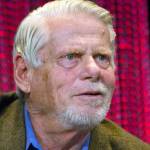 Robert Morse
Tony & Emmy Award-winning actor of stage, TV (The Secret Storm; Bert Cooper on Mad Men; That's Life; City of Angels; American Crime Story), and films (How to Succeed in Business Without Really Trying; The Matchmaker) (born May 18, 1931 – died Apr. 20, 2022; age 90). (Robert Morse 1967 What's My Line?)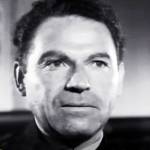 Nehemiah Persoff
Palestinian-American actor of TV (High Hopes; Hawaii Five-O) & movies (Street of Sinners; Some Like It Hot; Green Mansions; Al Capone; The Comancheros; A Global Affair; Fate is the Hunter; Yentl; Voyage of the Damned) (born Aug. 2, 1919 – died Apr. 5, 2022; age 102). (Nehemiah Persoff 1965 Seaway)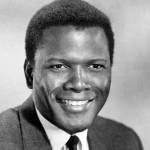 Sidney Poitier
Oscar-winning Bahamian-American director & actor (Lilies of the Field; To Sir, with Love; In the Heat of the Night; Porgy and Bess; Shoot to Kill; Blackboard Jungle; A Raisin in the Sun; The Jackal; Hanky Panky; Buck and the Preacher) (born Feb. 20, 1927 – died Jan. 6, 2022; age 94). (Sidney Poitier 1968)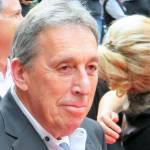 Ivan Reitman
Czechoslovakian-Canadian filmmaker (Ghostbusters; Legal Eagles; Meatballs; Twins; Stripes; Kindergarten Cop; Animal House; Beethoven; Road Trip; Dave; Hitchcock; Up in the Air; Six Days, Seven Nights; Father's Day) (born Oct. 27, 1946 – died Feb. 12, 2022; age 75). (Ivan Reitman 2018 Photo: GabboT)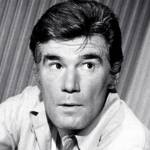 Mitchell Ryan 
American actor of TV (Dark Shadows: The Vampire Curse; Dharma & Greg; General Hospital; Santa Barbara; Executive Suite) & films (Monte Walsh; Magnum Force; High Plains Drifter; Lethal Weapon; Electra Glide in Blue) (born Jan. 11, 1934 – died Mar. 4, 2022; age 88). (Mitchell Ryan 1973: NBC)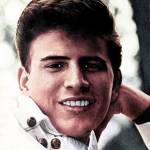 Bobby Rydell is 79 (nee Robert Louis Ridarelli)
American 60s teen idol, rock & roll singer (Wild One; Volare; Swingin' School; Forget Him; We Got Love; The Cha-Cha), actor of movies (Bye Bye Birdie) and TV (The Milton Berle Show; TV Teen Club) (born Apr. 26, 1942 – died Apr. 5, 2022; age 79). Bobby Rydell died of pneumonia complications. (Bobby Rydell 1960)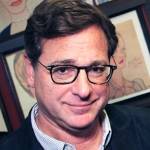 Bob Saget (nee Robert Lane Saget)
American comedian, screenwriter, host & actor of films & TV (Danny Tanner on Full House & Fuller House; America's Funniest Home Videos; How I Met Your Mother narrator; Surviving Suburbia; Raising Dad) (born May 17, 1956 – died Jan. 9, 2022; age 65). (Bob Saget 2015: Behind the Velvet Rope TV)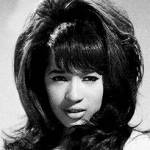 Ronnie Spector (nee Veronica Yvette Bennett; aks Mrs. Phil Spector)
Grammy and Rock & Roll Hall of Fame American lead singer of The Ronettes (Be My Baby; Baby, I Love You; Walking in the Rain [The Best Part of] Breakin' Up; Born to Be Together; Sleigh Ride; Do I Love You?; So Young) (born Aug. 10, 1943 – died Jan. 12, 2022; age 78) (Ronnie Spector 1966: James Kriegsmann)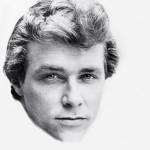 Jerry verDorn
Daytime Emmy Award-winning American actor of TV soap operas (Clint Buchanan on One Life to Live, 2005-2013; Ross Marler / Todd MacKenzie / Hoss on Guiding Light, 1979-2005) (born Nov. 23, 1949 – died May 1, 2022; age 72). Jerry verDorn died of cancer. (Jerry verDorn 1985: King World Productions)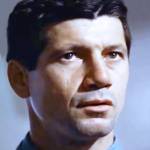 Fred Ward (nee Freddie Joe Ward)
American actor of movies (The Right Stuff; Remo Williams: The Adventure Begins; Henry and June; Escape From Alcatraz; Silkwood; Tremors; Uncommon Valor; Miami Blues; Thunderheart; Sweet Home Alabama) and TV (ER) (born Dec. 30, 1942 – died May 8, 2022; age 79). (Fred Ward 1979 Escape From Alcatraz Trailer)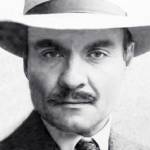 Kenneth Welsh (aka Ken Welsh)
Canadian actor of TV (Twin Peaks; The Practice; Empire, Inc.) & films (The House on Carroll Street; The Day After Tomorrow; The Aviator; Absolute Power; The Freshman; The January Man; Timecop) (born Mar. 30, 1942 – died May 5, 2022; age 80). (Kenneth Welsh 1986 Empire: Metromedia Producers Corporation)
*Images are believed to be in the public domain, used by permission, or Creative Commons licensed & sourced via Wikimedia Commons, Vimeo, YouTube, or Flickr, unless otherwise noted*