January 11th Birthdays
If you were born on this day January 11th you share a celebrity birthday with these famous people: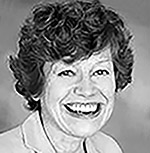 Jill Churchill is 77 (nee Janice Young Brooks)
Agatha & Macavity Award-winning American mystery author (Grime and Punishment, A Farewell to Yarns & Jane Jeffry series; Anything Goes, Love For Sale & Grace and Favor series; Ozark Legacy; The Circling Years) born January 11, 1943. (Jill Churchill Photo: Isaac Alongi / By permission)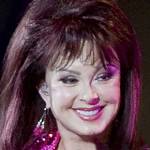 Naomi Judd is 75 (nee Diana Ellen Judd)

American country music singer-songwriter in The Judds with daughter Wynona (Mama He's Crazy; Why Not Me; Give A Little Love; Love is Alive; Have Mercy; Cry Myself to Sleep; Turn it Loose), born January 11, 1946. (Naomi Judd 2008 Photo: Senior Airman Jonathan Steffen / U.S. Air Force)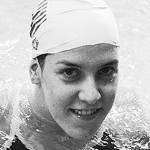 Tracy Caulkins is 58 (nee Tracy Anne Stockwell)
International Swimming Hall of Fame American-Australian 3-time 1984 Los Angeles Olympics gold medalist (200 & 400m individual medley; 400m medley relay), with 5 world records born January 11, 1963. (Tracy Caulkins 1981 Photo: Marcel Antonisse / Dutch National Archives)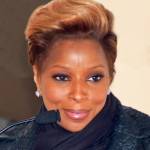 Mary J. Blige is 50
Grammy Award-winning American actress of TV (The Umbrella Academy) and films (Mudbound; Rock of Ages; Betty and Coretta), and singer-songwriter (Family Affair; Be Without You; No More Drama; Rainy Dayz; Not Gon' Cry; Mighty River) born January 11, 1971. (Mary J. Blige 2010 Photo: Angela George)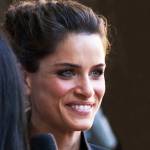 Amanda Peet is 49
American actress of TV (Jack Barrett on Jack & Jill; Brockmire; The Good Wife; Dirty John) and films (The Whole Nine Yards; Something's Gotta Give; Syriana; Identity Thief; The Way, Way Back; Saving Silverman; High Crimes; Gulliver's Travels), born January 11, 1972. (Amanda Peet 2008 Photo: Jeff)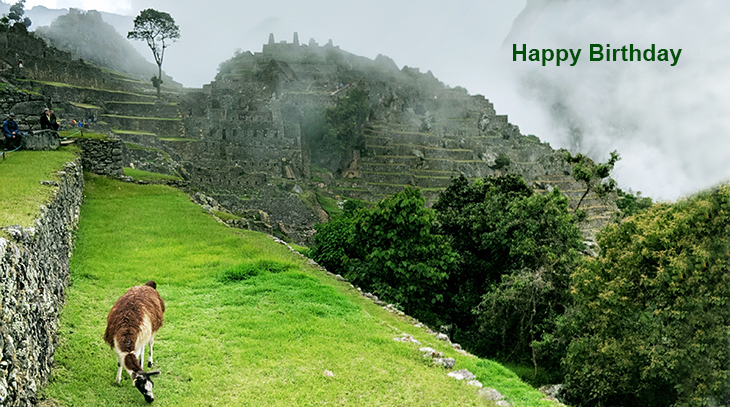 (Machu Picchu Llamas, Peru Photo: Eugene Woronyuk via Unsplash)
Happy Birthday to everyone celebrating their birthday on January 11!
And remembering these famous birthdays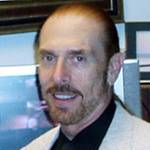 Terry Goodkind
American fantasy series author (The Sword of Truth, etc.; Wizard's First Rule; Blood of the Fold; The Pillars of Creation; Chainfire; The Omen Machine; Death's Mistress; The Scribbly Man; Nest) and suspense novelist (The Law of Nines) (born Jan. 11, 1948 – died Sept. 17, 2020; age 72). Cause of death for Terry Goodkind is unknown. (Terry Goodkind 2005 Photo: Mystar1959)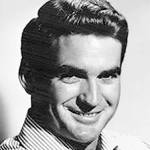 Rod Taylor
Australian actor of TV (Hong Kong; The Oregon Trail; Masquerade; Falcon Crest; Bearcats!; Outlaws) and movies (The Birds; The Glass Bottom Boat; Giant; The Time Machine; Hotel; Sunday in New York; Trader Horn; Dark of the Sun; The Train Robbers; Raintree County) (born Jan. 11, 1930 – died Jan. 7, 2015; age 83). Rod Taylor died of a heart attack. (Rod Taylor 1957 The V.I.P.s Photo)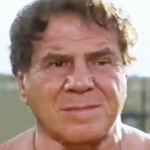 Lionel Stander
Blacklisted American actor of radio, stage, TV (Max on Hart to Hart), and movies (The Moving Finger; Meet Nero Wolfe; Mr. Deeds Goes to Town; Two Gals and a Guy; The Cassandra Crossing; Mark of Zorro; More Than a Secretary; A Star is Born; They Met in a Taxi) (born Jan. 11, 1908 – Nov. 30, 1994; age 86). Lionel Stander died of lung cancer. (Lionel Stander 1968 Gates to Paradiset)  
Harry Gordon Selfridge Sr.
American retail marketing pioneer "Only xx shopping days until Christmas", junior partner at Marshall Field / Macy's Department Store, Chicago (1870s-1903), and founder of Selfridge's Department Store in London (1909) (born Jan. 11, 1858 – died May 8, 1947; age 89). Harry Gordon Selfridge died of pneumonia. (Harry Gordon Selfridge c. 1910 Photo)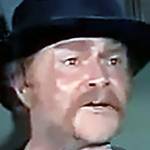 Don "Red" Barry (nee Donald Barry de Acosta)

American actor of movies (The Adventures of Red Ryder; Days of Jesse James; The Crowd Roars; The Tulsa Kid; Wyoming Wildcat; Calling Dr. Kildare; Saga of Death Valley) and TV (Surfside 6; Police Woman; Sugarfoot) (born Jan. 11, 1912 – died July 17, 1980; age 68). Don Barry killed himself with a gun. (Don "Red" Barry 1970 The Cockeyed Cowboys of Calico County)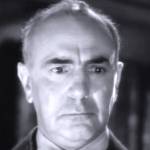 George Zucco
British movie actor (Dead Men Walk; The Black Raven; London By Night; The Adventures of Sherlock Holmes; My Favorite Blonde; Fog Island; Saratoga; Souls at Sea; International Lady; The Bride Wore Red; The Mummy's Tomb; The Cat and the Canary; Desire Me; Lured) (born Jan. 11, 1886 – died May 27, 1960; age 74). George Zucco died of pneumonia. (George Zucco 1941 Topper Returns)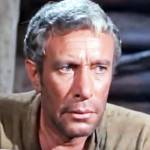 Mort Mills (nee Mortimer Morris Kaplan)
American film & TV actor (Marshall Frank Tallman on Man Without a Gun; Gunsmoke; The Big Valley; Bonanza; The Virginian; Mission: Impossible; Wanted: Dead or Alive; The Fugitive; Perry Mason; Laramie; Stagecoach West; Ironside; Mannix; Zane Grey Theater) (born Jan. 11, 1919 – died June 5, 1993; age 74). Cause of death for Mort Mills is unknown. (Mort Mills 1967 Daniel Boone)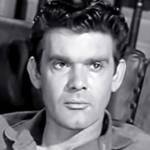 Quentin Sondergaard
American actor of TV (The Virginian; Bonanza; Bat Masterson; Gunsmoke; The Wild Wild West; The Californians; Zane Grey Theater; Death Valley Days; My Three Sons; Iron Horse; Adam-12) and films (Five Guns to Tombstone) (born Jan. 11, 1925 – died Feb. 15, 1984; age 59). Cause of death for Quentin Sondergaard is unknown. (Quentin Sondergaard 1960 as Deputy Quint, Tombstone Territory)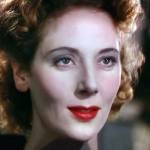 Kathleen Byron (nee Kathleen Elizabeth Fell)
English actress of stage, TV (Together; Emmerdale; Heidi), and movies (Scarlet Thread; Hour of Glory; Madness of the Heart; Tom Brown's Schooldays; Young Bess; Gambler and the Lady; The Inheritance) (born Jan. 11, 1921 – died Jan. 18, 2009; age 88). Kathleen Byron had breast cancer and Alzheimer's disease when she died. (Kathleen Byron 1947 Black Narcissus Trailer)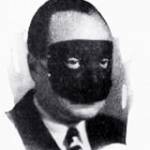 Manfred Bennington Lee (nee Emanuel Lepofsky; aka Ellery Queen)
Edgar-winning American screenwriter & mystery novelist with his cousin Daniel Nathan / Frederic Dannay, as Ellery Queen (The Roman Hat Mystery; The Spanish Cape Mystery; The Mandarin Mystery; The Scarlet Letters) (born Jan. 11, 1905 – Apr. 3 1971; age 66). Cause of death for Manfred Bennington Lee is unknown. (Ellery Queen 1936 Photo: Motion Picture Herald)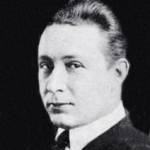 Monte Blue (nee Gerard Montgomery Blue)
American actor of classic & silent films (Orphans of the Storm; Peacock Alley; The Affairs of Anatol; Wolf's Clothing; Skin Deep; Kiss Me Again; Conquest; Intolerance; The Romance of Tarzan; Too Much Johnson; The Thundering Herd; Come On, Marines!; Desert Gold; The Mysterious Rider; Key Largo) (born Jan. 11, 1887 – died Feb. 18, 1963; age 76). (Monte Blue 1920 Photo: Photoplay)
*Images are public domain or Creative Commons licensed & sourced via Wikimedia Commons or Flickr, unless otherwise noted*