December 28th Birthdays
If you were born on December 28th, you share a celebrity birthday with these famous people: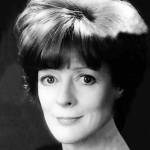 Dame Maggie Smith is 87 (nee Margaret Natalie Smith)
Tony, Academy, & Emmy-winning English actress of TV (Downton Abbey) & films (The Prime of Miss Jean Brodie; California Suite; Harry Potter movies; Death on the Nile; A Room With a View; Gosford Park; Tea with Mussolini; Becoming Jane), born December 28, 1934. (Maggie Smith: Kebl0597)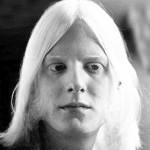 Edgar Winter is 75
American musician, lead singer and founder of The Edgar Winter Group rock band, (Free Ride; River's Risin'; Frankenstein; Keep Playin' That Rock 'n' Roll; Hangin' Around; Easy Street; Dying to Live; We All Had a Real Good Time), born December 28, 1946. (Edgar Winter 1974 Photo: Blue Sky Records)
National Museum of Racing and Hall of Fame Panamanian-American jockey, winner of the 1986 George Woolf Memorial Award, 1981 Kentucky Derby & Preakness Stakes (Pleasant Colony), and 1985 Breeder's Cup Classic, born December 28, 1946. (Jorge Velasquez 1974 Photo: NYRA)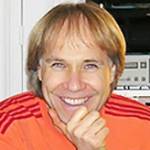 Richard Clayderman is 68(nee Philippe Pagès)
French music arranger, best-selling classical and "new romantic" modern pianist (Ballade pour Adeline; Richard Clayderman plays Abba; The Prince of Romance; Only You; A Comme Amour; Invisible Love; Romeo & Julia), born December 28, 1953. (Richard Clayderman 2012 Photo: Mahalkita)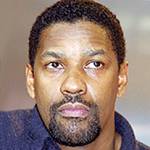 Denzel Washington is 67 (nee Denzel Hayes Washington Jr.)
Tony and Academy Award-winning American producer, director, and actor on TV (St. Elsewhere) & in movies (Training Day; Glory; The Hurricane; The Mighty Quinn; Remember the Titans; Cry Freedom; Philadelphia; The Pelican Brief), born December 28, 1954. (Denzel Washington 2000 Photo: Falkenauge)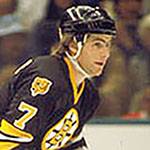 Ray Bourque is 61 (nee Raymond Jean Bourque)
Canadian Hockey Hall of Fame NHL defenceman (Boston Bruins, Colorado Avalanche), 2001 Stanley-Cup champion, Team Canada hockey player (1981, 1984 & 1987), and Norris Trophy winner (1987, 1988, 1990, 1991, 1994) born December 28, 1960. (Ray Bourque 1981 Photo: Ravenswing)
Colleen Dion-Scotti is 57 (nee Colleen Dion)
American actress of daytime TV soap operas (Felicia Forrester on The Bold and the Beautiful; Leslie Coulson on All My Children; Ramona Hendon on Guiding Light; Evie Stone on Search for Tomorrow; Brett Gardner on Another World; Dahlia Ventura on As The World Turns; Cecilia Thompson Sowolsky on Loving), born December 28, 1964.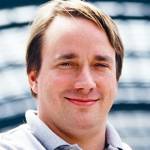 Linus Torvalds is 52
Internet Hall of Fame pioneering Finnish-American software engineer, primary developer of Linux, Chrome OS, & Android operating systems, creator and/or distributor of open source software (Git; Subsurface), born December 28, 1969. (Linus Torvalds 2002 Photo: LinuxMag.com)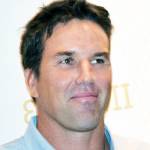 Pat Rafter is 49 (nee Patrick Michael Rafter)
International Tennis Hall of Fame Australian pro ranked World #1 in 1999, multiple title winner (Men's Singles – U.S. Open 1997 &1998; Men's Doubles – Australian Open 1999), and Australia's Davis Cup captain (2010-2014), born December 28, 1972. (Patrick Rafter 2015 Photo: Tourism Victoria)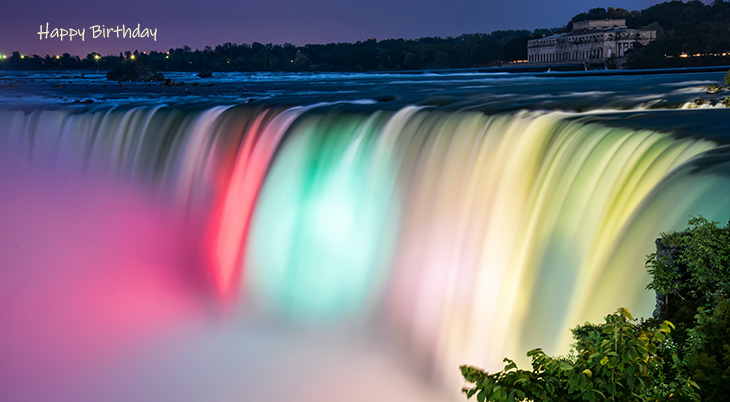 (Rainbow Lights, Horseshoe Falls, Niagara Falls, Ontario Photo: James Wheeler via Unsplash)
Happy Birthday to everyone celebrating their birthday on December 28th!
Remember These December 28th Famous Birthdays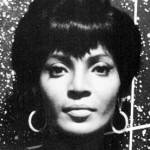 Nichelle Nichols (nee Grace Dell Nichols)

NASA recruiter, American singer, dancer & actress of stage, television (Lt. Uhura on Star Trek; Heroes; The Young and the Restless; Heroes), and movies (Snow Dogs; Star Trek: The Motion Picture & film sequels; The Supernaturals; White Orchid; This Bitter Earth; Truck Turner) (born Dec. 28, 1932 – died July 30, 2022; age 89). (Nichelle Nichols 1967 Photo: Desilu Productions)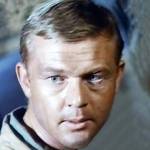 Martin Milner
American actor of TV (Route 66; Adam-12; Swiss Family Robinson; Life Goes On), and films (Screaming Eagles; Compulsion; Sweet Smell of Success; Marjorie Morningstar; Valley of the Dolls; Life With Father; Gunfight at the O.K. Corral; Francis in the Navy) (born Dec. 28, 1931 – died Sept. 6, 2015; age 83). Martin Milner died of heart failure. (Martin Milner 1966 12 O'Clock High)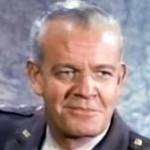 Andrew Duggan
American character actor of TV (Lancer; Bourbon Street Beat; 12 O'Clock High; Room for One More; Falcon Crest) & movies (The Chapman Report; Domino Kid; Seven Days in May; In Like Flint; Palm Springs Weekend; Decision at Sundown; Patterns) (born Dec. 28, 1923 – died May 15, 1988; age 64). Andrew Duggan died of esophageal cancer. (Andrew Duggan 1967 12 O'Clock High)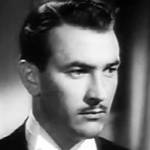 Lee Bowman

American actor of TV (The Adventures of Ellery Queen; Miami Undercover) and film (Tarnished Angel; Love Affair; The Lady and the Mob; Kid Glove Killer; Cover Girl; Smash-Up: The Story of a Woman; My Dream is Yours; Bataan; There's a Girl in My Heart) (born Dec. 28, 1914 – died Dec. 25, 1979; age 64). Lee Bowman died of a heart attack. (Lee Bowman 1942 We Were Dancing Trailer)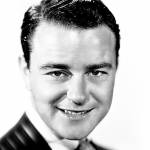 Lew Ayres (nee Lewis Frederick Ayres III)
American actor of TV (The Doris Day Show) & movies (Young Dr. Kildare & sequels; Up For Murder; All Quiet on the Western Front; These Glamour Girls; Johnny Belinda; Holiday; Don't Bet on Love; The Carpetbaggers; Advise & Consent) (born Dec. 28, 1908 – died Dec. 30, 1996; age 88). Cause of death for Lew Ayres is unknown. (Lew Ayres 1930s Photo: Carl Dial / Fox Film)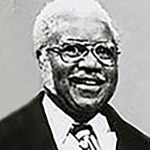 Pops Staples (nee Roebuck Staples)
Grammy Award-winning American Rock & Roll Hall of Fame musician, songwriter, and singer for The Staple Singers (This May Be the Last Time; I'll Take You There; Let's Do It Again; Respect Yourself; If You're Ready [Come Go with Me]; Somebody Was Watching) (born Dec. 28, 1914 – died Dec. 19, 2000; age 85). Pops Staples died after a fall. (Roebuck Pops Staples 1974 Soul Train)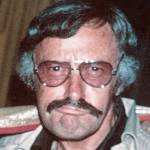 Stan Lee (nee Stanley Martin Lieber)
American TV host (Cocktails With Stan), comic book publisher, writer & superhero character co-creator (Spider-Man; X-Men; Thor; Hulk; Fantastic Four; Iron Man; Doctor Strange; Green Goblin), and President of Marvel Comics (born Dec. 28, 1922 – died Nov. 12, 2018; age 95). Stan Lee died of respiratory and heart failure. (Stan Lee 1975 Photo: Alan Light)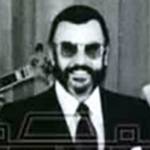 Johnny Otis (nee Ioannis Alexandres Veliotes)
Rock & Roll Hall of Fame American DJ, radio host, musician, producer, singer & songwriter (Hound Dog; Willie and the Hand Jive; Every Beat of My Heart; Roll With Me Henry; Dance with Me Henry; The Wallflower), bandleader, & talent scout (Jackie Wilson, Etta James) (born Dec. 28, 1921 – Jan. 17, 2012; age 90). Johnny Otis died of natural causes. (Johnny Otis 1983 Photo: ICM)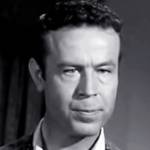 Charles Maxwell
American actor of movies (A Life at Stake) & TV (I Led 3 Lives; Sea Hunt; Gilligan's Island; Bonanza; Bat Masterson; Gunsmoke; Rawhide; The Texan; The High Chaparral; The Cisco Kid; Mission: Impossible; Highway Patrol; Maverick; Lawman) (born Dec. 28, 1913 – died Aug. 7, 1993; age 79). Cause of death for Charles Maxwell is unknown. (Charles Maxwell 1960 Tombstone Territory)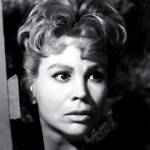 Pamela Duncan
American actress of TV (Death Valley Days; The Red Skelton Hour; Blondie; Dragnet; Highway Patrol; Lock Up; The Life and Legend of Wyatt Earp; Colt .45) and films (Gun Battle at Monterey; The Undead; My Gun is Quick; Dragonfly Squadron) (born Dec. 28, 1924 – died Nov. 11, 2005; age 80). Pamela Duncan died of a stroke. (Pamela Duncan 1959 Tombstone Territory)
*Images are public domain or Creative Commons licensed & sourced via Wikimedia Commons or Flickr, unless otherwise noted*