December 28th Birthdays
If you were born on December 28th, you share a birthday with these famous people: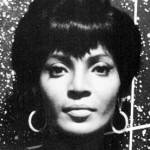 Nichelle Nichols is 88 (nee Grace Dell Nichols)

NASA recruiter, American singer, dancer & actress of stage, television (Star Trek; Heroes; The Young and the Restless), and movies (Snow Dogs; Star Trek: The Motion Picture & film sequels; The Supernaturals) born December 28, 1932. (Nichelle Nichols 1967 Photo: Desilu Productions)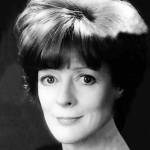 Dame Maggie Smith is 86 (nee Margaret Natalie Smith)
Tony, Academy, & Emmy Award-winning English actress on TV (Downton Abbey) and in movies (The Prime of Miss Jean Brodie; California Suite; Harry Potter movies; Death on the Nile; A Room With a View; Gosford Park), born December 28, 1934. (Maggie Smith Photo: Kebl0597)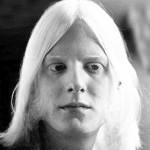 Edgar Winter is 74
SeptuAmerican musician, lead singer and founder of The Edgar Winter Group rock band, (Free Ride; River's Risin'; Frankenstein; Keep Playin' That Rock 'n' Roll; Hangin' Around; Easy Street), born December 28, 1946. (Edgar Winter 1974 Photo: Blue Sky Records)
National Museum of Racing and Hall of Fame Panamanian-American jockey, winner of the 1986 George Woolf Memorial Award, 1981 Kentucky Derby & Preakness Stakes (Pleasant Colony), and 1985 Breeder's Cup Classic, born December 28, 1946. (Jorge Velasquez 1974 Photo: NYRA)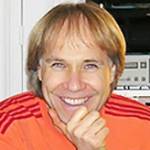 Richard Clayderman is 67 (nee Philippe Pagès)
French music arranger, best-selling classical and "new romantic" modern pianist (Ballade pour Adeline; Richard Clayderman plays Abba; The Prince of Romance; Only You) born December 28, 1953. (Richard Clayderman 2012 Photo: Mahalkita)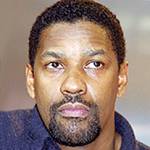 Denzel Washington is 66 (nee Denzel Hayes Washington Jr.)
Tony and Academy Award-winning American producer, director, and actor on TV (St. Elsewhere) & in movies (Training Day; Glory; The Hurricane; The Mighty Quinn; Remember the Titans; Cry Freedom; Philadelphia; The Pelican Brief), born December 28, 1954. (Denzel Washington 2000 Photo: Falkenauge)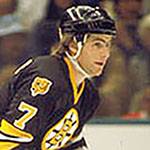 Ray Bourque is 60 (nee Raymond Jean Bourque)
Canadian Hockey Hall of Fame NHL defenceman (Boston Bruins, Colorado Avalanche), 2001 Stanley-Cup champion, Team Canada hockey player (1981, 1984 & 1987), and Norris Trophy winner (1987, 1988, 1990, 1991, 1994) born December 28, 1960. (Ray Bourque 1981 Photo: Ravenswing)
Colleen Dion-Scotti is 56 (nee Colleen Dion)
American actress of daytime TV soap operas (Felicia Forrester on The Bold and the Beautiful; Leslie Coulson on All My Children; Ramona Hendon on Guiding Light; Evie Stone on Search for Tomorrow; Brett Gardner on Another World; Dahlia Ventura on As The World Turns; Cecilia Thompson Sowolsky on Loving), born December 28, 1964.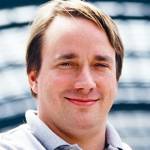 Linus Torvalds is 51
Internet Hall of Fame pioneering Finnish-American software engineer, primary developer of Linux, Chrome OS, & Android operating systems, creator and/or distributor of open source software (Git; Subsurface), born December 28, 1969. (Linus Torvalds 2002 Photo: LinuxMag.com)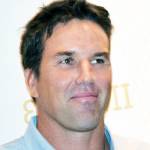 Pat Rafter is 48 (nee Patrick Michael Rafter)
International Tennis Hall of Fame Australian pro ranked World #1 in 1999, multiple title winner (Men's Singles – U.S. Open 1997 &1998; Men's Doubles – Australian Open 1999), and Australia's Davis Cup captain (2010-2014), born December 28, 1972. (Patrick Rafter 2015 Photo: Tourism Victoria)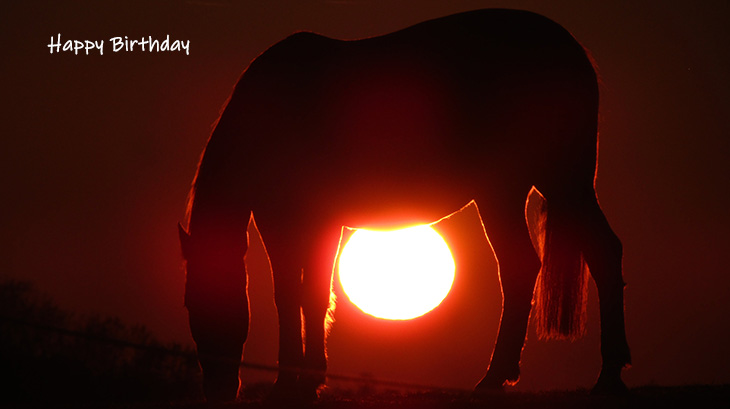 (Sunset Horse, Baden, Germany Photo: Stephan H via Unsplash)
Happy Birthday to everyone celebrating their birthday on December 28th!
And remembering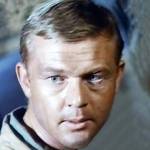 Martin Milner
American actor of TV (Route 66; Adam-12; Swiss Family Robinson; Life Goes On), and films (Screaming Eagles; Compulsion; Sweet Smell of Success; Marjorie Morningstar; Valley of the Dolls; Life With Father; Gunfight at the O.K. Corral; Francis in the Navy) (born Dec. 28, 1931 – died Sept. 6, 2015; age 83). Martin Milner died of heart failure. (Martin Milner 1966 12 O'Clock High)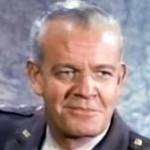 Andrew Duggan
American character actor of TV (Lancer; Bourbon Street Beat; 12 O'Clock High; Room for One More; Falcon Crest) & movies (The Chapman Report; Domino Kid; Seven Days in May; In Like Flint; Palm Springs Weekend; Decision at Sundown) (born Dec. 28, 1923 – died May 15, 1988; age 64). Andrew Duggan died of esophageal cancer. (Andrew Duggan 1967 12 O'Clock High)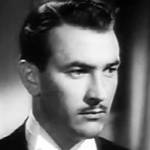 Lee Bowman

American actor of TV (The Adventures of Ellery Queen; Miami Undercover) and film (Tarnished Angel; Love Affair; The Lady and the Mob; Kid Glove Killer; Cover Girl; Smash-Up: The Story of a Woman; My Dream is Yours; Bataan; There's a Girl in My Heart) (born Dec. 28, 1914 – died Dec. 25, 1979; age 64). Lee Bowman died of a heart attack. (Lee Bowman 1942 We Were Dancing Trailer)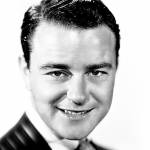 Lew Ayres (nee Lewis Frederick Ayres III)
American actor of TV (The Doris Day Show) & movies (Young Dr. Kildare & sequels; Up For Murder; All Quiet on the Western Front; These Glamour Girls; Johnny Belinda; Holiday; Don't Bet on Love; The Carpetbaggers; Advise & Consent) (born Dec. 28, 1908 – died Dec. 30, 1996; age 88). Cause of death for Lew Ayres is unknown. (Lew Ayres 1930s Photo: Carl Dial / Fox Film)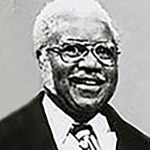 Pops Staples (nee Roebuck Staples)
Grammy Award-winning American Rock & Roll Hall of Fame musician, songwriter, and singer for The Staple Singers (This May Be the Last Time; I'll Take You There; Let's Do It Again; Respect Yourself; If You're Ready [Come Go with Me]) (born Dec. 28, 1914 – died Dec. 19, 2000; age 85). Pops Staples died after a fall. (Roebuck Pops Staples 1974 Soul Train Photo)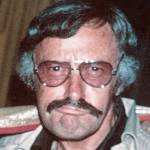 Stan Lee (nee Stanley Martin Lieber)
American TV host (Cocktails With Stan), comic book publisher, writer & superhero character co-creator (Spider-Man; X-Men; Thor; Hulk; Fantastic Four; Iron Man), and President of Marvel Comics (born Dec. 28, 1922 – died Nov. 12, 2018; age 95). Stan Lee died of respiratory and heart failure. (Stan Lee 1975 Photo: Alan Light)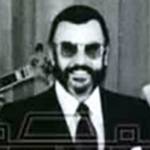 Johnny Otis (nee Ioannis Alexandres Veliotes)
Rock & Roll Hall of Fame American DJ, radio host, musician, producer, singer & songwriter (Hound Dog; Willie and the Hand Jive; Every Beat of My Heart; Roll With Me Henry; Dance with Me Henry; The Wallflower), bandleader, & talent scout (Jackie Wilson, Etta James) (born Dec. 28, 1921 – Jan. 17, 2012; age 90). Johnny Otis died of natural causes. (Johnny Otis 1983 Photo: ICM)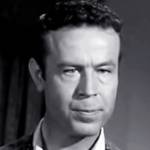 Charles Maxwell
American actor of movies (A Life at Stake) & TV (I Led 3 Lives; Sea Hunt; Gilligan's Island; Bonanza; Bat Masterson; Gunsmoke; Rawhide; The Texan; The High Chaparral; The Cisco Kid; Mission: Impossible; Highway Patrol; Maverick; Lawman) (born Dec. 28, 1913 – died Aug. 7, 1993; age 79). Cause of death for Charles Maxwell is unknown. (Charles Maxwell 1960 Tombstone Territory)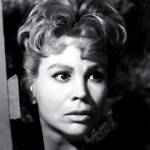 Pamela Duncan
American actress of TV (Death Valley Days; The Red Skelton Hour; Blondie; Dragnet; Highway Patrol; Lock Up; The Life and Legend of Wyatt Earp; Colt .45) and films (Gun Battle at Monterey; The Undead; My Gun is Quick; Dragonfly Squadron) (born Dec. 28, 1924 – died Nov. 11, 2005; age 80). Pamela Duncan died of a stroke. (Pamela Duncan 1959 Tombstone Territory)
*Images are public domain or Creative Commons licensed & sourced via Wikimedia Commons or Flickr, unless otherwise noted*