12 Gifts Your 50+ Dad Will Actually Use
Picking a gift for our dads (or father figures) can be frustrating. Aside from the fact that they seem to have everything already, they also tend to use the same old things, and keep the new ones in the corner.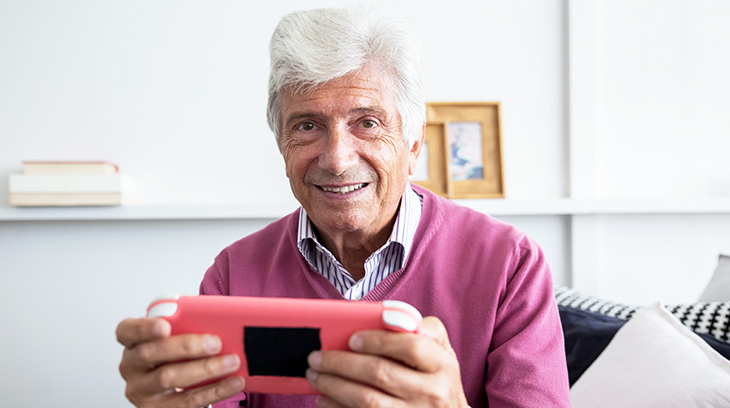 (Photo: Kampus Production)
If you have the same dilemma each year, this article will help you pick out gifts your dad cannot resist using – perfect presents for birthdays, Father's Day, Christmas, and other seasonal holidays or special occasions.
1. Sportswear
It's never too late for men in their 50s to get fit. In fact, exercising at this age is essential to strengthening their physical and mental health. What's a better gift to encourage your dad to get moving than comfortable activewear for men?
Choose the appropriate sportswear that fits his specific hobbies or favorite sports. For instance, get cycling shorts for dads who are into biking, or swimming trunks for those who often hit the water for cardio.
2. Sunglasses with SPF
Sunglasses are a staple, especially during summer and for those who are living in the tropics. They're not only a fashion accessory, but sunglasses also help protect the eyes from the sun's harmful rays.
One of the most helpful tips in choosing the best sunglasses as a gift for your father, is to get a pair with the appropriate ultraviolet (UV) eye protection. UVA and UVB rays are especially harmful to the eyes and cause various eye conditions, including cataracts. Be aware too, that ultra-violet and blu rays aggravate and may accelerate, macular degeneration (AMD). 
Darker sunglasses may minimize the sun's glare, but that doesn't mean they protect you better from the sun's rays. That's why you should make sure to check the label before choosing a present.
3. Smartwatch or Fitness Tracker
Sporty dads – or even those who are simply health-conscious – will appreciate a sleek fitness watch to help track their activities. There are a variety of smartwatches in the market that offer various health-tracking features. These include tracking your heart rate, respiration, sleep, calories burned, and even stress levels.
Pro-tip: Make sure to choose a model that's compatible with their handheld devices. This will allow them to connect their watches to their phones and make health monitoring a lot easier.
4. Curated Wine Basket
Know what else you can give your father? Some good wine. A glass of wine helps you relax now and then, and dads can always use a night of relaxation after a long day at work.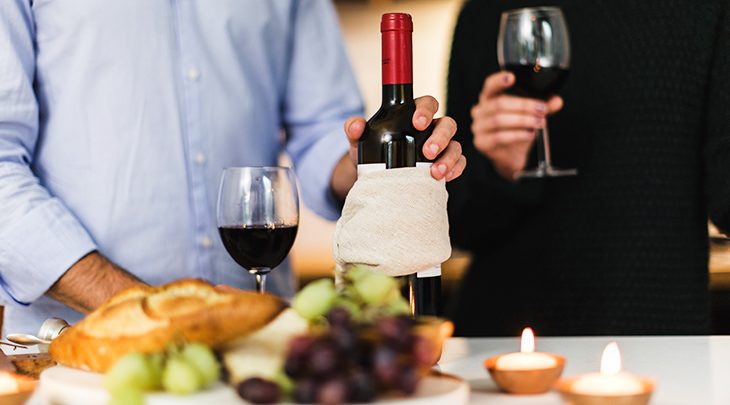 (Photo: Burst)
To level up the experience, add some fantastic snacks to pair with their gift bottle of wine. The best wine gift baskets provide great wine and accessories and offer an excellent invigorating experience dads can share with their families. 
While a sip of wine can help ease the nerves, remind them to limit their consumption to one to two drinks a day (equivalent to four ounces of wine per drink). It's best to enjoy things in moderation.
5. Insulated Mug or Tumbler
A tumbler or mug may be a cliché present to give to fathers, but they work every time. After all, these are practical items that everyone uses at home or on the go. 
An insulated mug is perfect for the dad who cannot function without his morning coffee. Meanwhile, a stainless steel tumbler is excellent for those who want to keep their drinks hot or cold throughout the day. You can even have the mug engraved to personalize this long-lasting gift.
6. Leather briefcase
Those who want to give their dads an elegant yet practical Christmas gift can pick out a leather briefcase they can use in the office or during fieldwork.
A good-quality briefcase isn't just a work staple. It can also be a great heirloom to pass on to the next generation(s) of the family. Make sure to pick one with a timeless design and structure so it's easy to match with any outfit.
7. Air Purifier
No gift is better than giving your dad the gift of good health, especially in the middle of a pandemic. Keep his home safe and clean with a household air purifier.
Air purifiers work by keeping the air sanitized and eliminating any allergens, toxins, and other pollutants. However, not all air purifiers work the same. Depending on the type you choose, they remove different particles in the air.
This is a great gift for fathers with common allergies and asthma, as it helps eliminate the triggers at home. But make sure to remind them to continue taking their maintenance medications as prescribed by their doctors.
8. Wireless Headphones
For the audiophile father, a good Bluetooth headset makes the perfect birthday gift. Some of the features to look for in a great quality headphone are comfort, usability, and of course, great quality sound. Make sure the headset sounds fantastic and is comfortable on the ears.
(Photo: Ron Lach)
There are several types to choose from, whether that's in-ear headsets or headphones. Think about how your father is going to use them. Will he use it while working out? Or only when lounging and watching movies on his tablet? Consider these factors when picking a suitable model as a present for dad.
9. Online Class Subscription
It's never too late for dads to start learning a new skill or hobby. For fathers who are fond of exploring different interests, consider giving them an online class subscription.
There are a variety of great online learning platforms to choose from, such as Udemy, Coursera, and Skillshare. You can pay for a one-year subscription to a course they want to take, whether that's a good old baking class or a programming course for dads who want to try a second career!
10. An All-in-One Smart Home Device
With everything going digital at full steam ahead, there's no reason to leave the 'rents behind. Smart home devices ensure they get stuff done without lifting a finger. Whether they want to dim the lights or lock the doors, they can do so with an automated smart home system. 
Aside from that, it also keeps them safe, conserves energy, and the technology can help them age in place. No more forgetting to turn off the lights or the heating when they leave the house.
Setting up a smart home will require installing individual smart devices, such as light sensors or thermostats. You need to be ready for this to give dad the full smart home experience, so this is a gift you can give and add on to for his birthday, the Christmas holiday season, as a thank you, or for whenever you want to let him know you're thinking of him.
11. Tablet
If your father isn't a techie person, now's the time to get him started. Learning how to use technology can make his life so much more convenient and open him to more activities to enrich his life. To start him on his journey, get dad a good tablet with decent specs. Choose a tablet model that's user friendly and durable too.
A tablet is a good option because of the bigger display, since many adults in their 50s and older, don't have 20/20 vision anymore. Although bigger than most smartphones, tablets are relatively compact, so dad can still carry his wherever he goes. Spend some time teaching your dad how to use his new tech after you choose one that's suitable for him.
12. The Gift of Your Time
Sometimes, life can get in the way of spending time with your family. However, if there's one thing the global health crisis has taught us, it's that we should cherish our family and friends, and spend time with them as much as possible now. For his birthday, any special occasion, or any ordinary day, why not give Dad the gift of your time?
Catch up with your father over coffee, book tickets to his favorite baseball game, go hiking at the local nature park, or take him on vacation to the tropics. Spending time with your dad doesn't have to break the bank. You can also visit him at home, bring his favorite dishes, have a chat, or watch a movie or game on the TV. He'll be ecstatic to spend time with you.
Let the Gift Hunting Begin!
Whoever said "it's the thought that counts" surely deserved better. Presents that are useful are preferred. And who could appreciate practical gifts more than dads? Learn a thing or two from these gift ideas and make a father happy today.
*Images in this article are courtesy of Pexels.com. This article is for general informational purposes only. 50+ World does not endorse any product or service providers, nor does it receive remuneration from them. Obtain expert advice – financial, legal, medical, industry-specific, etc. – from qualified practitioners about your unique situation.*