December 29th Birthdays
If you were born on December 29th, you share a celebrity birthday with these famous people: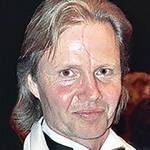 Jon Voight is 84 (nee Jonathan Voight; father of Angelina Jolie, James Haven)
Academy Award-winning American actor of movies (Midnight Cowboy; Deliverance; The Champ; Coming Home; The Odessa File; Mission: Impossible; Lara Croft: Tomb Raider; National Treasure; Holes) & TV (Ray Donovan; 24), born December 29, 1938. (Jon Voight 1988 Photo: Alan Light)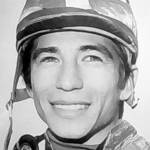 Laffit Pincay Jr. is 76
National Museum of Racing and Hall of Fame Panamanian thoroughbred jockey (Sham, Swale, Affirmed), 1970 George Woolf Memorial Jockey Award winner, 5-time Eclipse Award for Outstanding Jockey winner, born December 29, 1946. (Laffit Pincay Jr. 1970s Photo)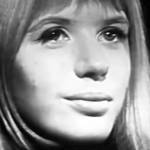 Marianne Faithful is 76 (ex-partner of Mick Jagger)
Grammy-winning English actress, singer-songwriter (As Tears Go By; Broken English; Come and Stay With Me; This Little Bird; Summer Nights; Yesterday; Is This What I Get For Loving You?; The Ballad of Lucy Jordan; She Walks in Beauty), born December 29, 1946. (Marianne Faithful 1965 Hullabaloo)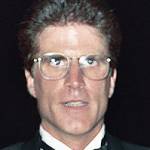 Ted Danson is 75 (nee Edward Bridge Danson III)
Emmy-winning actor of TV (Sam Malone on Cheers; Becker; D.B. Russell on CSI series; Somerset; Fargo; Curb Your Enthusiasm; Michael on The Good Place; Damages), movies (The Onion Field; Three Men and a Baby), born December 29, 1947. Married Mary Steenburgen. (Ted Danson 1991: Alan Light)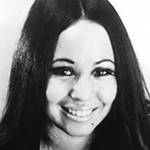 Yvonne Elliman is 71
American singer (I Don't Know How to Love Him; If I Can't Have You; Love Me; Hello Stranger; Love Pains; I Can't Get You Outa My Mind; Moment by Moment; Everything is Alright), actress of stage, TV, and movies (Jesus Christ, Superstar), born December 29, 1951. (Yvonne Elliman 1971 Photo: Utlandska Portratt)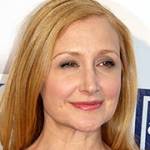 Patricia Clarkson is 63
Emmy Award-winning American actress of TV (Six Feet Under; Murder One) and movies (The Dead Pool; Blind Date; Simply Irresistible; The Green Mile; The Pledge; Pieces of April; No Reservations; The Maze Runner films), born December 29, 1959. (Patricia Clarkson 2009 Photo: David Shankbone)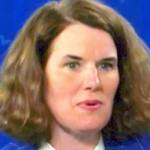 Paula Poundstone is 63
American comedy writer, author (There is Nothing in This Book That I Meant to Say), stand-up comedienne, and character & voice over actress of stage, radio, and TV (The Tonight Show; Paula Poundstone Goes to Harvard), born December 29, 1959. (Paula Poundstone 2008 Photo: Phil Konstantin)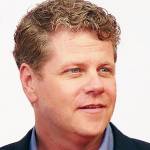 Michael Cudlitz is 58
American voice over & character actor of TV (Southland; The Walking Dead; Band of Brothers; Standoff; Beverly Hills, 90210), movies (The Liars Club; Grosse Pointe Blank; A River Runs Through It), and video games (Call of Duty), born December 29, 1964. (Michael Cudlitz 2012 Photo: Frantogian)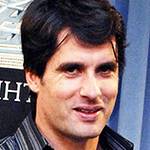 John Newton is 57 (aka John Haymes Newton)
American actor of stage, TV (Tony Pagano on The Untouchables; Superboy; Melrose Place; Models Inc.; Everyday Heroes; Desperate Housewives) and movies (Alive; Dark Tides; Desert Kickboxer; Goodbye America; Dark Mirror), born December 29, 1965. (John Newton 2006 Photo: William D. Moss / DoD)
Patrick Fischler is 53 (married Lauren Bowles)
American actor of TV (Nash Bridges; Lost; Mad Men; Southland; Twin Peaks; Once Upon a Time) and movies (The Week That Girl Died; Swimming With Sharks; The Seat Filler; The Black Dahlia; Mulholland Drive; Miss Nobody), born December 29, 1969. (Patrick S. Fischler 2018 Photo: Greg2600)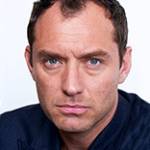 Jude Law is 50 (nee David Jude Heyworth Law; ex of Sadie Frost)
English actor of TV (The Young Pope) & films (The Talented Mr. Ripley; Enemy at the Gates; Alfie; Road to Perdition; Cold Mountain; A.I. Artificial Intelligence; The Holiday; The Aviator; Closer; Wilde; Gattaca; Sherlock Holmes), born December 29, 1972. Ex-fiance of Sienna Miller. (Jude Law 2016: Frederic Auerbach)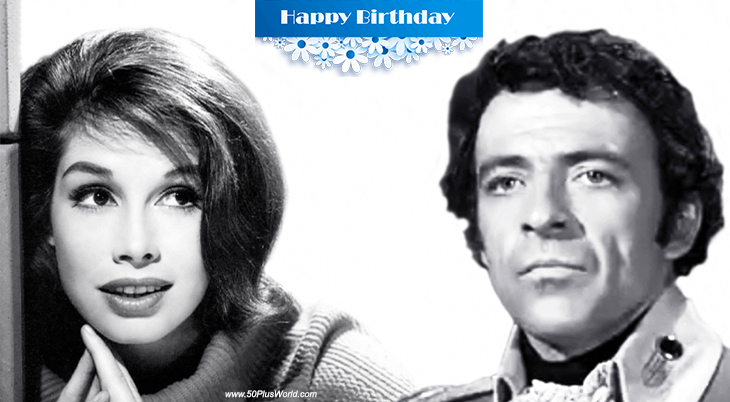 (Mary Tyler Moore c. 1960s: Tom | Ed Flanders 1969 Daniel Boone [black & white])
Happy Birthday to everyone celebrating their birthday on December 29th!
Remember These December 29th Famous Birthdays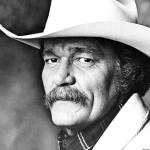 Edwin Bruce (aka Ed Bruce)
American country singer & songwriter (Mammas Don't Let Your Babies Grow Up to Be Cowboys; You're the Best Break This Old Heart Ever Had; See The Big Man Cry), actor of radio (Portia Faces Life; Hilltop House), TV (Bret Maverick), & films (Mi Amigo; The Outfitters; Finding Harmony; The Pardon) (born Dec. 29, 1939 – died Jan. 8, 2021; age 81). (Edwin Bruce 2014 Photo: 49ers5bowls)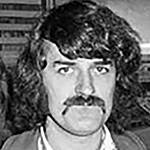 Ray Thomas (nee Raymond Thomas)

Rock & Roll Hall of Fame English musician (flute, keyboards), composer, singer and founding member of The Moody Blues (Nights in White Satin; Go Now; Tuesday Afternoon; Question; Gemini Dreams; Legend of a Mind; The Last Dream) (born Dec. 29, 1941 – died Jan. 4, 2018; age 76). Ray Thomas had prostate cancer when he died. (Ray Thomas 1970: Dutch National Archives)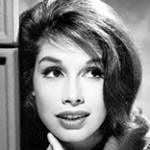 Mary Tyler Moore  (ex of Grant Tinker)
Emmy Award-winning American actress of TV (The Dick Van Dyke Show, The Mary Tyler Moore Show; Richard Diamond, Private Detective) & movies (Change of Habit; Thoroughly Modern Millie; Ordinary People; Six Weeks) (born Dec. 29, 1936 – died Jan. 25, 2017; age 80). Mary Tyler Moore had pneumonia and died of cardiopulmonary arrest. (Mary Tyler Moore c. 1960s Photo: Tom)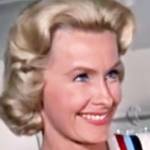 Dina Merrill (nee Nedenia Marjorie Hutton; married Ted Hartley)
American businesswoman, philanthropist, actress of films (Butterfield 8; Desk Set; The Sundowners; I'll Take Sweden; Running Wild; Caddyshack II; Catch Me If You Can; The Young Savages) & TV (Batman; Hot Pursuit), (born Dec. 29, 1923 – died May 22, 2017; age 93). Ex of Cliff Robertson. Dina Merrill had dementia with Lewy bodies before she died. (Dina Merrill 1959 Operation Petticoat)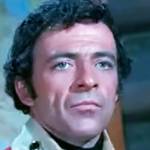 Ed Flanders (nee Edward Paul Flanders; ex of Ellen Geer)
Tony & Emmy Award-winning American actor of TV (Dr. Donald Westphall on St. Elsewhere; Hawaii Five-O; Backstairs at the Whitehouse; Blind Ambition; Citizen Cohn; Tomorrow's Child) & movies (MacArthur; The Pursuit of D. B. Cooper; Legion; The Grasshopper) (born Dec. 29, 1934 – died Feb. 22, 1995; age 60). Ed Flanders died of suicide by gun. (Ed Flanders 1969 Daniel Boone)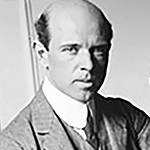 Pablo Casals (nee Pau Casals i Defilló)
Catalan Spanish cellist (Bach Cello Suites; Dvorak and Brahms Concerti; Beethoven: Eighth Symphony), conductor, and composer (La Sardana; Hymn of the United Nations) (born Dec. 29, 1876 – died Oct. 22, 1973; age 96). Cause of death for Pablo Casals was heart attack complications. (Pablo Casals 1915-1920 Photo: Bain News Service)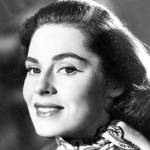 Viveca Lindfors (nee Elsa Viveca Torstendotter Lindfors; ex of Don Siegel)
Swedish-American movie actress (This Side of the Law; Moonfleet; The Flying Missile; Dark City; To the Victor; Adventures of Don Juan; Night Unto Night; Journey Into Light; The Way We Were; Stargate; The Flying Missile) (born Dec. 29, 1920 – died Oct. 25, 1995; age 74). Viveca Lindfors died of rheumatoid arthritis complications. (Viveca Lindfors 1957 United States Steel Hour Photo)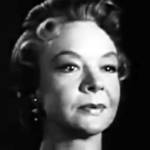 Jo Van Fleet (nee Catherine Josephine Van Fleet)
Tony and Academy Award-winning American actress of stage, TV, and movies (I'll Cry Tomorrow; East of Eden; The Rose Tattoo; Wild River; The Sea Wall; Gunfight at the O.K. Corral; The King and Four Queens; Cool Hand Luke) (born Dec. 29, 1915 – died June 10, 1996; age 80). Cause of death for Jo Van Fleet is unknown. (Jo Van Fleet 1955 I'll Cry Tomorrow Trailer)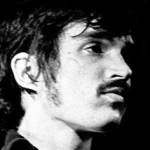 Rick Danko (nee Richard Clare Danko)
Rock & Roll Hall of Fame Canadian bass guitar player, singer, songwriter and founding member of The Band (When You Awake; Caledonia Mission; The Weight; Long Black Veil; Unfaithful Servant; This Wheel's on Fire; Up on Cripple Creek) (born Dec. 29, 1943 – Dec. 10, 1999; age 55). Cause of death for Rick Danko was heart failure. (Rick Danko 1971 Photo: Heinrich Klaffs)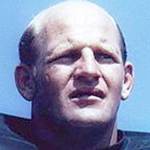 Ray Nitschke (nee Raymond Ernest Nitschke)
Pro Football Hall of Fame American football player, NFL linebacker for the Green Bay Packers (1958-1972 – 5x NFL champs), winner of Super Bowls I (1967) and II (1968), and 1962 NFL Championship Game MVP (born Dec. 29, 1936 – died Mar. 8, 1998; age 61). Cause of death for Ray Nitschke was a heart attack. (Ray Nitschke c. 1966 Photo: Green Bay Packers)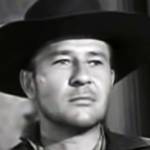 Brett King (nee Bertell W. King, Jr.)
American actor of TV (Wagon Train; Zane Grey Theater; Gunsmoke; The Silent Service; Dragnet; Johnny Ringo) and movies (Jesse James vs. the Daltons; According to Mrs. Hoyle; A Yank in Korea; State Penitentiary; Purple Heart Diary; Flying Leathernecks) (born Dec. 29, 1920 – died Jan. 14, 1999; age 78). Brett King died of leukemia. (Brett King 1957 Tombstone Territory)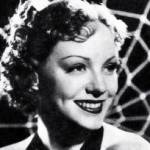 Claire Dodd (nee Dorothy Arlene Dodd)
American Ziegfeld Follies & film dancer-actress (Ann Carver's Profession; In the Navy; Secret of the Chateau; Three Loves Has Nancy; Babbitt; Man Wanted; Guilty as Hell; Lawyer Man; Parachute Jumper; Romance in the Dark; Hard to Handle; Navy Born; Elmer, the Great; The Glass Key; The Case of the Curious Bride) (born Dec. 29, 1911 – died Nov. 23, 1973; age 61). (Claire Dodd 1935)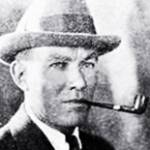 Alfred Gilks
Academy Award-winning American cinematographer of TV, classic & silent movies (An American in Paris; The Searchers; Bright Road; Excuse My Dust; Two Weeks with Love; The Painted Hills; These Glamour Girls; Old Ironsides; Double Speed; Her Gilded Cage; The Enchanted Hill) (born Dec. 29, 1891 – died Sept. 6, 1970; age 78). (Alfred Gilks 1924 Photo: American Cinematographer)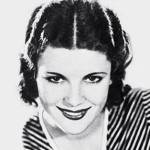 Ruth Hall (nee Ruth Gloria Blasco Ibáñez; married Lee Garmes)
American 1930s movie actress (Monkey Business; Badge of Honor; Strawberry Roan; The Man from Monterey; Local Boy Makes Good; A Fool's Advice; Miss Pinkerton; Dynamite Ranch; Ride Him, Cowboy; Between Fighting Men; The Kid from Spain; Flaming Guns; The Three Musketeers; The Return of Casey Jones) (born Dec. 29, 1910 – died Oct. 9, 2003; age 92). (Ruth Hall 1932)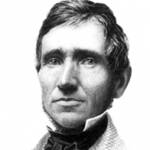 Charles Goodyear
National Inventors Hall of Fame American chemist & inventor of the vulcanization process to create & manufacture waterproof moldable rubber, rubber manufacturer (tires, life preservers, shoes, etc.), inspiration for The Goodyear Tire & Rubber Company (born Dec. 29, 1800 – died July 1, 1860 – age 59). (Charles Goodyear c 1841-1860: William G. Jackman)
*Images are public domain or Creative Commons licensed & sourced via Wikimedia Commons or Flickr, unless otherwise noted*