September 17th Birthdays
If you were born on September 17th you share a birthday with these famous people: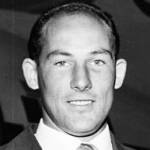 Stirling Moss is 90
International Motorsports Hall of Fame retired nonagenarian English Formula One race car driver (16 Grand Prix wins), winner of the 1955 Aintree British Grand Prix and Italy's Mille Miglia 1000 mile road race, born September 17, 1929. (Stirling Moss 1958 Photo: SAS Scandinavian Airlines)
Pat Crowley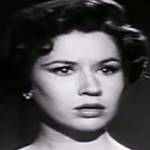 is 86 (nee Patricia Crowley)

American actress of TV (Joan Nash on Please Don't Eat the Daisies; Rebecca Whitmore on Generations; Port Charles; Joe Forrester; Dynasty), movies  (A Date With Judy; Forever Female; Hollywood or Bust; Key Witness), and octogenarian born September 17, 1933. (Pat Crowley 1955 The Square Jungle)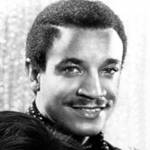 Lamonte McLemore is 80
American professional photographer (Playboy; Jet; People), senior, singer and founding member of The 5th Dimension (Up, Up and Away; One Less Bell to Answer; Wedding Bell Blues; Medley: Aquarius / Let the Sunshine In), born September 17, 1939. (Lamonte McLemore 1971 Photo: CMA)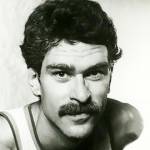 Phil Jackson is 74 (nee Philip Douglas Jackson)
Basketball Hall of Fame retired American NBA player (New York Knicks – 1970 & 1973 NBA Champs), 1996 NBA coach of the Year  (Chicago Bulls – 6x NBA Champs; Los Angeles Lakers – 5x NBA Champs), and septuagenarian born September 17, 1945. (Phil Jackson 1970s Photo: New York Knicks)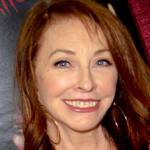 Cassandra Peterson is 68 ("Elvira") 
American senior, actress & hostess of TV (Movie Macabre; The Elvira Show; Elvira's Movie Macabre; 13 Nights of Elvira) and movies (The Sting II; Balboa; Elvira: Mistress of the Dark; Allan Quatermain and the Lost City of Gold) born September 17, 1951. (Elvira 2017 Photo: www.flickr.com/photos/dvsross)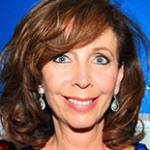 Rita Rudner is 66

American dancer, comedienne, host & actress of stage, TV (Hollywood Squares; Rita Rudner: Born to be Mild; Funny People; Rita Rudner; Rita Rudner: Live From Las Vegas), movies (The Wrong Guys; That's Adequate; Peter's Friends), and senior born September 17, 1953. (Rita Rudner 2011 Photo: LOL Comedy)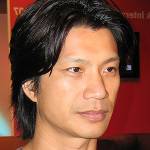 Dustin Nguyen is 57 (nee Nguyễn Xuân Trí)
Vietnamese-American martial arts expert, director & actor of TV (Officer Harry Truman Ioki on 21 Jump Street; Johnny Loh on V.I.P.;The Amazing Race Vietnam) and movies (No Escape No Return; The Doom Generation; Rapid Fire), born September 17, 1962. (Dustin Nguyen 2007 Photo: Wisekwai)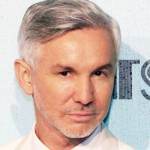 Baz Luhrmann is 57 (nee Mark Anthony Luhrmann)
Australian songwriter, record & movie producer, actor, screenwriter & director of theatrical and opera stages (La bohème), TV, and movies (Moulin Rouge!; Australia; Strictly Ballroom; The Great Gatsby; Romeo + Juliet , born September 17, 1962. (Baz Luhrmann 2013 Photo: Eva Rinaldi)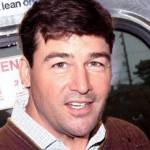 Kyle Chandler is 54
Emmy Award-winning American actor of TV (Gary Hobson on Early Edition; Eric Taylor on Friday Night Lights; Bloodline; Jeff Metcalf on Homefront; The Lyon's Dean; Grey's Anatomy) and movies (Super 8; Game Night; Argo), born September 17, 1965. (Kyle Chandler 2011 Photo: John Spoltore / MTA)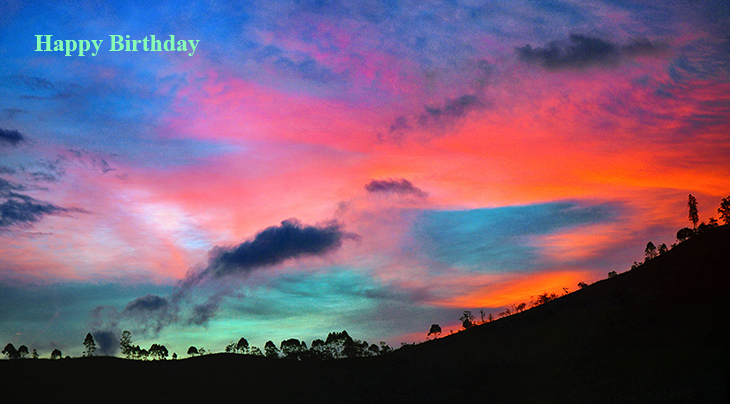 (Pinas, Ecuador Sunset Photo: Jaime Serrano via Unsplash)
Happy Birthday to everyone celebrating their birthday on September 17th!
And remembering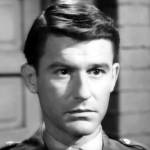 Roddy McDowall (nee Roderick Andrew Anthony Jude McDowall)
English-American radio, stage, TV & movie actor (How Green Was My Valley; My Friend Flicka; Lassie Come Home; Cleopatra; Kidnapped; Midnight Lace; Lord Love a Duck; Planet of the Apes films; That Darn Cat; Funny Lady; Inside Daisy Clover) (born Sept. 17, 1928 – died Oct. 3, 1998; age 70). Roddy McDowall died of lung cancer. (Roddy McDowall 1966 12 O'Clock High)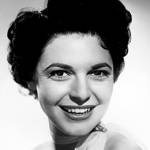 Anne Bancroft (nee Anna Maria Louisa Italiano)

Academy Award-winning American actress of stage, TV, and movies (The Graduate; The Miracle Worker; The Turning Point; Silent Movie; Agnes of God; The Elephant Man; How to Make an American Quilt) (born Sept. 17, 1931 – died June 6, 2005; age 73). Anne Bancroft died of uterine cancer. (Anne Bancroft 1952 Photo: Twentieth Century-Fox)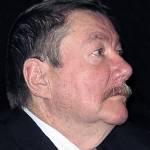 Robert B. Parker (nee Robert Brown Parker)
American western & mystery author, creator of the fictional characters Jesse Stone (Night Passage; Split Image) and Spenser (Promised Land, The Professional), both of which inspired TV movies or series (Spenser: For Hire) (born Sept. 17, 1932 – died Jan. 18, 2010; age 77). Robert B. Parker died of a heart attack. (Robert B. Parker 2006 Photo: Manchester City Library)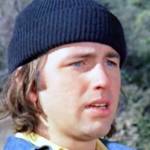 John Ritter (nee Jonathan Southworth Ritter)
Emmy Award-winning American actor of TV (Jack Tripper on Three's Company & Three's a Crowd; John Hartman on Hearts Afire; Hooperman; 8 Simple Rules; Cliffod the Big Red Dog; The Waltons; Felicity) & movies (Problem Child; Hero at Large) (born Sept. 17, 1948 – died Sept. 11, 2003; age 54). John Ritter died of an aorctic dissection. (John Ritter 1974 Movin' On)
David Huddleston 

American actor in movies (Blazing Saddles; The Klansman; Breakheart Pass; Crime Busters; Capricorn One; Santa Claus: The Movie) and on TV (Petrocelli; Hizzonner; How the West Was Won; The Kallikaks) (born Sept. 17, 1930 – died Aug. 2, 2016; age 85). David Huddleston died of kidney disease and heart disease. (David Huddleston 1977 The Kallikaks)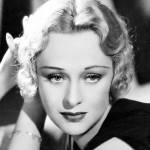 Dolores Costello
American actress on stage, in silent movies (The Magnificent Ambersons; The Sea Beast; King of the Turf; Yours for the Asking; Little Lord Fauntleroy; Noah's Ark; Glorious Betsy; The Third Degree; The Beloved Brat) (born Sept. 17, 1903 – died Mar. 1, 1979; age 75). Dolores Costello died of emphysema. (Dolores Costello 1936 Photo: Eugene Robert Richee / Paramount Photo)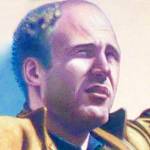 Ken Kesey
American short story writer, essayist, novelist (One Flew Over the Cuckoo's Nest; Sometimes a Great Notion; Kesey's Garage Sale; Demon Box; Sailor Song; Last Go Round; The Further Inquiry) and University of Oregon professor (born Sept. 17, 1935 – died Nov. 10, 2001; age 66). Ken Keskey died of liver tumor operation complications. (Ken Kesey Mural 2017 Photo: davidd)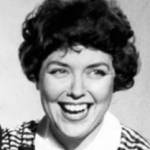 Dorothy Loudon
Tony Award-winning American singer & actress of stage (Annie), TV (It's A Business; The Garry Moore Show; Dorothy; All My Children) movies (Garbo Talks; Midnight in the Garden of Good and Evil) (born Sept. 17, 1925 – died Nov. 15, 2003; age 78). Cause of death for Dorothy Loudon was cancer. (Dorothy Loudon 1959 Laugh Line Photo: NBC Television)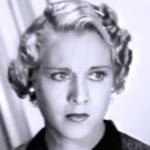 Esther Ralston (nee Esther Louise Worth)
American actress of stage, TV, & movies (Children of Divorce; After the Ball; To the Last Man; Sadie McKee; Hollywood Boulevard; Tin Pan Alley; Betrayal; Half a Bride; San Frandisco Docks; Figures Don't Lie; Old Ironsides; Fight and Win; Reunion) (born Sept. 17, 1902 – died Jan. 14, 1994; age 91). Esther Ralston died of a heart attack. (Esther Ralston 1935 Streamline Express)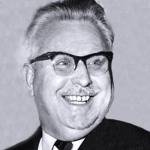 John Creasey (aka J. J. Marric, Anthony Morton & other pseudonyms)
English sci-fi & crime fiction novelist, author of Commander George Gideon, The Toff, Inspector Roger West & other mystery series (Gideon's Day; Introducing the Toff; Inspector West Takes Charge), Crime Writer's Association founder (born Sept. 17, 1908 – died June 9, 1973; age 64). Cause of death for John Creasey is unknown. (John Cresey 1961 Photo: AP Newsfeatures Photo)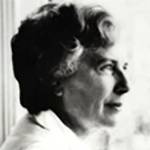 Mary Stewart (nee Mary Florence Elinor Rainbow)

English author of historical fantasy & romantic suspense (Touch Not The Cat; The Moon-Spinners; Nine Coaches Waiting; My Brother Michael; This Rough Magic; Airs Above the Ground; The Crystal Cave; The Hollow Hills) (born Sept. 17, 1916 – died May 9, 2014; age 97). Cause of death for Mary Stewart is unknown. (Mary Stewart Photo: © Hodder & Stoughton, used by permission)
*Images are public domain or Creative Commons licensed & sourced via Wikimedia Commons, Vimeo, or Flickr, unless otherwise noted*