Celebrating Seniors - The Pointer Sisters
Celebrating The Pointer Sisters with 5 of their biggest hits – Fairytale, Fire, He's So Shy, Slow Hand, Jump For My Love, and I'm So Excited. All of the Pointer Sisters were baby boomer babies – Ruth Pointer was born in 1946, Anita Pointer came along in 1948, followed by Bonnie Pointer (1950) and baby June Pointer in 1953. (Ruth, Anita & Bonnie Pointer below, in 1974)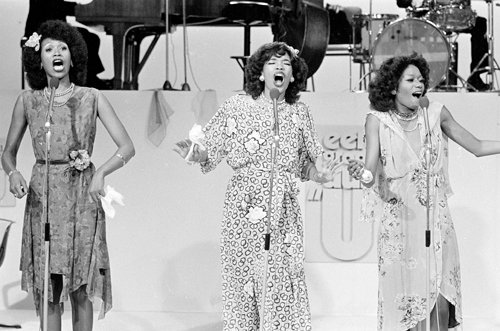 (The Pointer Sisters 1974 Photo: VARA / Beeld en Geluidwiki)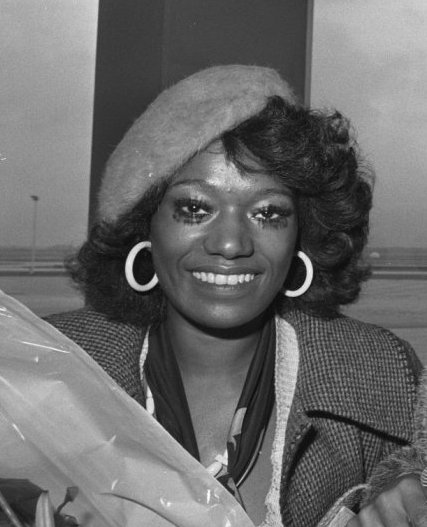 (Bonnie Pointer 1974 Photo: Nationaal Archief)
Bonnie Pointer died of cardiac arrest on June 8, 2020 at the age of 69. She was born Patrica Eva Pointer 50 years ago today, on July 11, 1950. The Pointer sisters (and brothers) grew up in West Oakland, California in a strict, religious home (their  father was a reverend), where gospel music was preferred.
Bonnie and younger sister June first started singing together as teenagers, forming The Pointers in 1969. Their name change to The Pointer Sisters came about later that year when older sister Anita quit her day job and joined them.
The Pointer Sisters trio were "discovered" while singing back-up for Elvin Bishop in 1971 and signed to a contract with Atlantic Records. Their singles went nowhere, but sister Ruth was inspired enough to join them in 1972. The Pointer Sisters quartet then signed with Blue Thumb Records and recorded their first full album The Pointer Sisters, which had a small hit in Yes We Can Can. For a period of 4 years (1973-1977), The Pointer Sisters sang and performed in costumed, 40's big-band type hits; that is, when they weren't singing crossover country tunes.
Written by Anita Pointer and Bonnie Pointer, 1974's Fairytale featured Anita Pointer as lead singer, and won a Grammy for Best Vocal by a Duo or Group, Country, and was a Top 20 Pop Hit. Below, Anita Pointer sings lead vocals on The Pointer Sisters live performance of  Fairytale circa 1974.
Bonnie Pointer left the group prematurely in 1977 to begin a career as a solo artist. She married producer Jeffrey Bowen of Motown Records in 1978 and signed with his label. Her biggest solo hit came from her 1st album in 1978, Bonnie Pointer Red Album – the single Heaven Must Have Sent You, which went to #11 on the Billboard Hot 100 Chart. Bonnie continued to perform and released 3 more albums, most recently 2011's Like A Picasso. She and Jeffrey separated in 2004, and Bonnie filed for divorce in 2014. 
After Bonnie's departure in 1977 her sisters Anita, June and Ruth took a break before continuing on as The Pointer Sisters trio. Their 1978 album Energy yielded a #2 hit single in 1979, a cover of Bruce Springsteen's Fire with Anita Pointer again on lead vocals. Below, The Pointer Sisters performing Fire live on The Midnight Special in 1979.
This success was followed by the 1980 album Special Things which included their next hit He's So Shy, which went to #3. Below June Pointer sings lead vocals on this live performance of He's So Shy.
1981's cover of Slow Hand (Anita Pointer again on lead vocals) also went to #2. Below, Anita Pointer and The Pointer Sisters performing Slow Hand live.
Their 1983 album Break out was The Pointer Sisters most successful album; it was re-released in 1984 with some different songs. They won two Grammy Awards for it in 1985 – Best Vocal Arrangement for Two or More Voices, for Automatic, and Best Pop Performance by a Duo or Group with Vocal, for the hit single Jump For My Love with June Pointer on lead vocals. 
I'm So Excited was co-written by The Pointer Sisters and Trevor Lawrence and originally released in 1982, and was included on the 1983 re-release of the Break Out album.Below, the official music video for The Pointer Sisters' I'm So Excited.
Although Ruth, Anita and June continued performing and releasing albums as The Pointer Sisters trio for throughout the remainder of the 1980's and 1990's, during their 1995-1996 Ain't Misbehavin' tour June Pointer began missing performances. By 2002 Ruth Pointer's daughter Issa Pointer began taking June's place in The Pointer Sister's live performances, while Bonnie and Ruth reunited and performed as a duo again in 2002 and 2003 at various Gay Pride events.
June Pointer was officially out of the group as of their 2004 album The Pointer Sisters – Live in Billings.  Sadly, June, who was the youngest of the original Pointer Sisters, died first, in 2006 from cancer – age 52.
In the years since then, with Anita struggling with health issues and Bonnie with drug abuse issues (she was arrested in 2011 for possessing crack cocaine), the Pointer Sisters line-up most often consisted of Ruth Pointer, with Anita Pointer, Issa Pointer, and Sadako Johnson (Ruth Pointer's granddaughter) taking up the other spots.