Fascinating Facts From September 1940
News Headlines & Entertainment Trivia from September, 1940: Axis Pact & The Blitz – Luftwaffe Bombings in Battle of Britain; 17,000-year-old Lascaux Cave Paintings Discovery; Classic Movie Premiere – The Westerner, Starring Gary Cooper, Walter Brennan & Doris Davenport
Axis of Evil & The Blitz – Battle of Britain Phase 4
On September 3, 1940, Adolf Hitler targeted the invasion of Great Britain (Operation Seelowe/Sealion) for September 21st. From September 7, 1940 through October 2, 1940, the German Luftwaffe began bombing London during The Blitz, the fourth phase of the Battle of Britain during WWII. 
Although the Luftwaffe achieved RAF losses, heavy civilian casualties, and damage to structures, their bomber losses to RAF defence fighters, were also significant. 
The bombardment of London continued for 57 days and nights. Buckingham Palace was hit by German bombs four days in a row (September 10, 11, 12, & 13).
Although the British Government had already ordered the evacuation of approximately four million people (primarily women and children) from major cities in England, and instituted blackout measures, there were insufficient air-raid shelters in some areas of the country during the Blitz.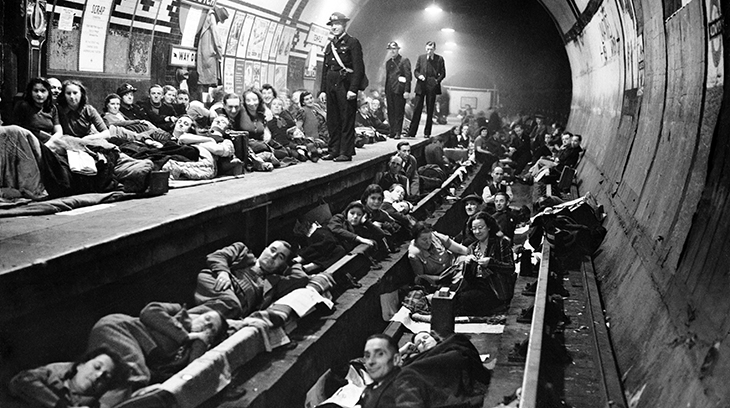 (Aldwych Tube Station, London 1940 Photo: United Kingdom Government / Imperial War Museum)
Civilians would line up for access to the London Underground train stations, which were converted to blackout shelters. No shelters, including the train stations, were immune from bomb attacks, and many people were killed from direct hits.
Two raids on September 15th resulted in significant air battles (The Battle of Britain Day) that saw the Luftwaffe lose a significant number of bombers. This climactic day turned the tide in the battle for air superiority over Britain, and Hitler was forced to abort his planned invasion. 
The stoicism and bravery of the British people during the Battle of Britain and the Blitz, inspired several WWII documentaries released during 1940.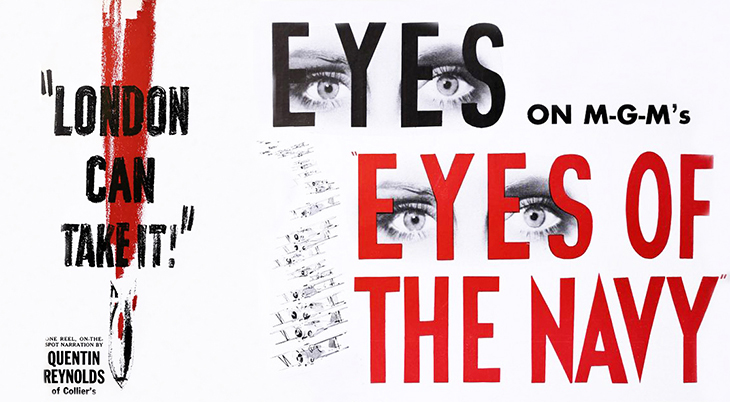 (London Can Take It!, 1940 WWII British Propoganda Film | Eyes of the Navy 1940 American Tribute Movie)
On September 27, 1940, the Axis powers of Nazi Germany, Italy, and Japan, signed the Tripartite Pact, a 10 year formal military alliance pact between those three countries.
17,000-Year-Old Lascaux Cave Paintings Discovery
On September 12, 1940, French teenager Marcel Ravidat's dog fell down a hole in what is now known as Lascaux Cave in Montignac, France. He returned with three friends to rescue the dog, and they navigated down a 15′ shaft. They discovered a complex of caves at the foot, with walls and ceilings covered with primitive prehistoric paintings of animals, people, and abstract designs in red, yellow, and black colors.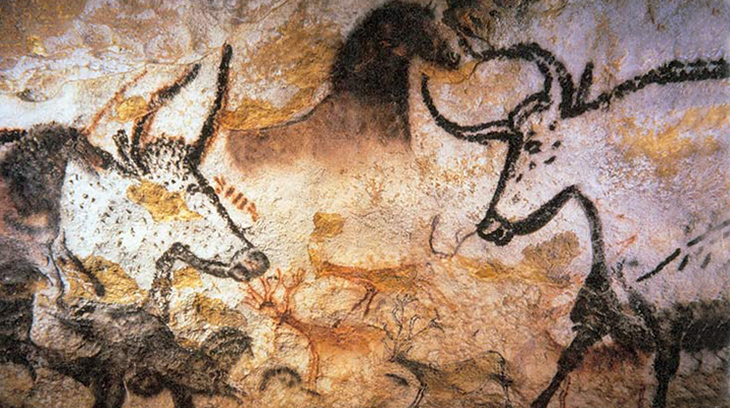 (Aurochs, Horses, Deer & Bull Lascaux Cave Painting 2006 Photo: STUPID)
The teens returned later with Abbé Henri Breuil, an anthropologist & archaeologist, on September 21, 1940, and the priest made sketches of the cave paintings. Materials used in the paintings are believed to be iron oxide, ochre, and charcoal. Over 6,000 figures were painted on the walls and ceilings of Lascaux Caves, which dated back to the early Magdalenian period (Paleolithic Stone Age / Neolithic), approximately 17,000 years ago.
(Horses and Deer Lascaux Cave Painting Replica 2012 Photo: Patrick Janicek / LA Prehistoire)
Archaeological investigations didn't begin until after World War II, in 1949; this was a year after the cave was opened to the public. Ongoing xxposure to the elements and 1,200 daily visitors had degraded the paintings significantly by 1955, and consequently Lascaux Cave has been closed to the public since 1963. The cave paintings have been restored to their original state, and Lascaux Caves have been a UNESCO World Heritage Site since 1979.
Replicas of the Lascaux Cave and paintings have toured the world, and been displayed in several museums.
The Westerner Classic Film Premieres
Director William Wyler's romantic drama The Westerner (based on the real-life life of Judge Roy Bean, "The Only Law West of the Pecos"), premiered in Fort Worth, Texas on September 19, 1940.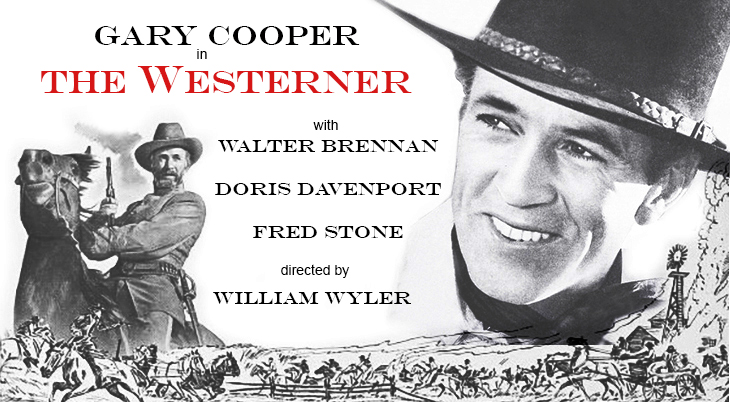 The Westerner pairs previous and future co-stars Gary Cooper as drifter Cole Harden (charged with horse stealing), and Walter Brennan as corrupt hanging Judge Roy Bean. Cooper felt the movie didn't need "Gary Cooper" when it already had Walter Brennan playing the judge, but the onscreen chemistry of these two stars was undeniable (and so was Samuel Goldwyn's insistence that Cooper fulfill his contract obligations).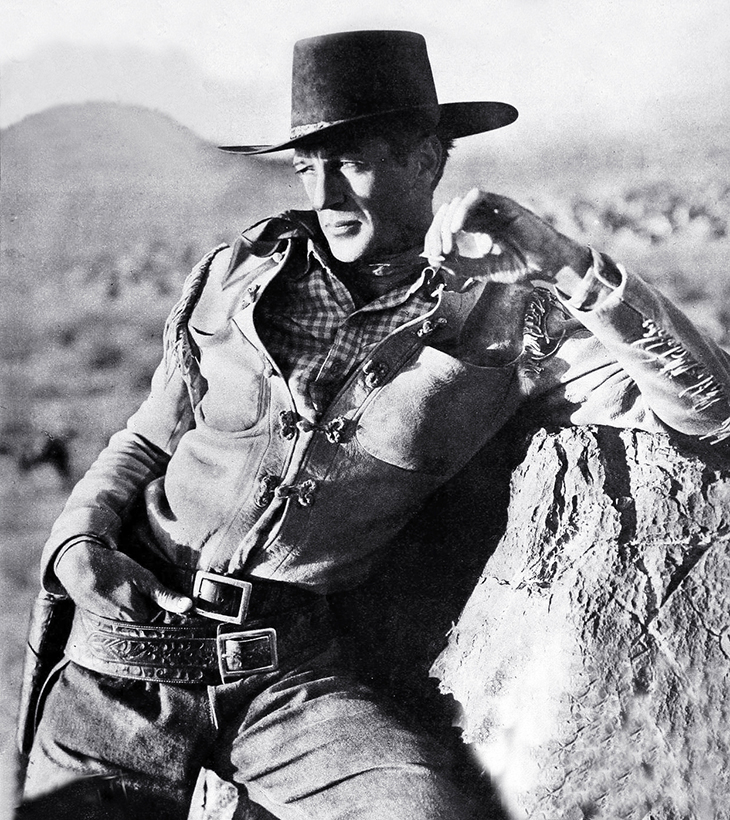 (Gary Cooper 1940 The Westerner Photo: Screenland)
Sure enough, The Westerner was a hit with audiences and movie critics alike, and received 3 Academy Award Nominations, including nods for Best Original Story (Stuart N. Lake, who lost to Benjamin Glazer and John S. Toldy for Arise, My Love), and was one of the the 13 nominees for Best Art Direction, Black-and-White (James Basevi). The winners in that crowded field were Cedric Gibbons & Paul Groesse for Pride and Prejudice; a few of the other notable films in this category included Arizona, The Boys From Syracuse, Lillian Russell, My Favorite Wife, Rebecca, and The Sea Hawk.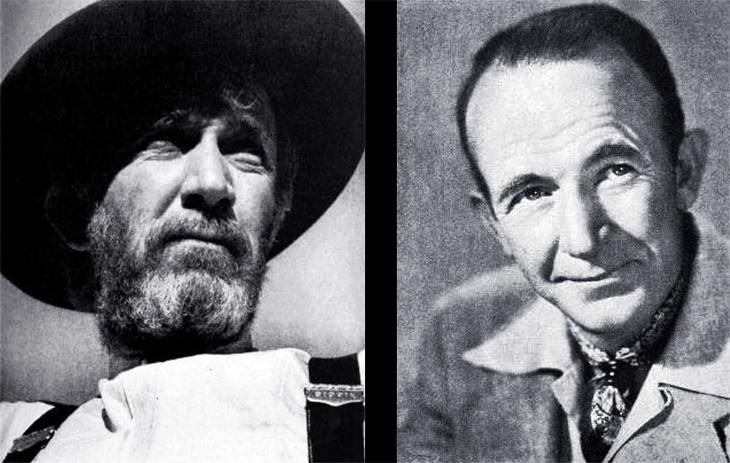 (Walter Brennan 1940 The Western Robert W. Coburn/International Photographer & Screenland)
The highlight of the 13th Academy Awards ceremony may have been when The Westerner's Walter Brennan won his third straight Best Supporting Actor Award, shutting out Foreign Correspondent's Albert Bassermann, William Gargan (They Knew What They Wanted), and The Great Dictator's Jack Oakie.
The plot of The Westerner has Cole Harden charged with stealing a horse that belonged to Judge Roy Bean's pal, Chickenfoot (Paul Hurst). Harden tricks the judge into delaying his death sentence so he can send for a lock of famed actress (and Bean's crush) Lily Langtry's (Lilian Bond) hair. While waiting for the lock of hair to arrive, the judge and Harden form an uneasy friendship of sorts. When the real horse thief King Evans (Tom Tyler) appears in town, Evans is shot and killed.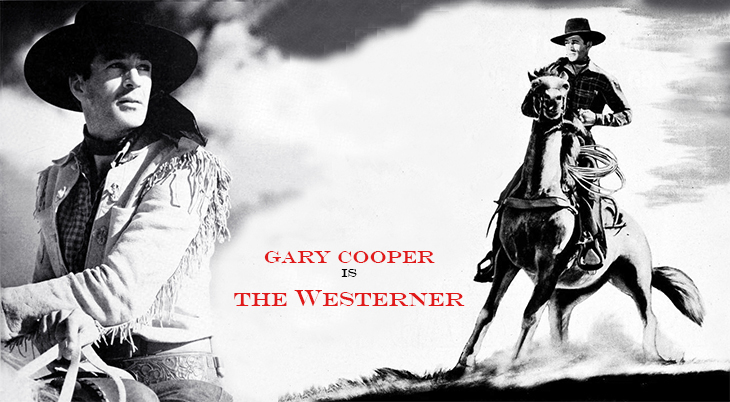 A group of homesteaders, led by pretty rancher Jane Ellen Mathews (Doris Davenport) and her father (Fred Stone), are involved in a range war with a group of cattlemen who are supported by the corrupt Judge Roy Bean. Holden falls for Jane but saves Bean from a lynching. Holden ends up being deputized and must capture and arrest Bean, no easy task.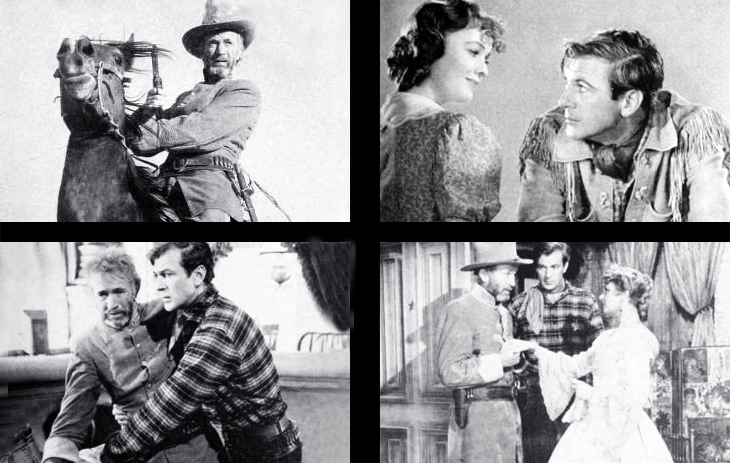 (Walter Brennan, Doris Davenport & Gary Cooper 1940 The Westerner Photos: Coburn)
Actors Forrest Tucker, Chill Wills, Dana Andrews, Trevor Bardette, and Lucien Littlefield, are among the supporting cast of The Westerner. Cinematographer and director Wyler filmed The Westerner on location in Arizona, with that state's Sierrita and Santa Rita Mountains, Green Valley, the Sonoran Desert, and several towns (Helvetia and Continental) making appearances in the movie as well.
An enjoyable Gary Cooper-Walter Brennan film for fans of either actor. Their previous films included The Wedding Night (1935) and The Cowboy and the Lady (1938). After The Westerner, they were paired again in Sergeant York (1940), Meet John Doe (1941), The Pride of the Yankees (1942), and Task Force (1949) – a total of 7 movies together. In my opinion, as with Meet John Doe, although Gary Cooper has the star billing and is the "name" draw for the film, Walter Brennan's squeaky voice and personification of his character role, steals this movie.
So colorful a character was the real-life Judge Roy Bean that he also inspired a 1950s TV series starring Edgar Buchanan, as well as director John Huston's western-comedy-drama film The Life and Times of Judge Roy Bean (1972), starring Paul Newman (as the judge). A grab-bag of other film stars appear in Huston's movie, including Huston himself, as Grizzly Adams; Victoria Principal, Anthony Perkins, Ned Beatty, Roddy McDowall, Jacqueline Bisset, Tab Hunter, Ava Gardner (as Lillie Langtry), Stacy Keach, Michael Sarrazin, and many other faces familiar to TV and movie fans.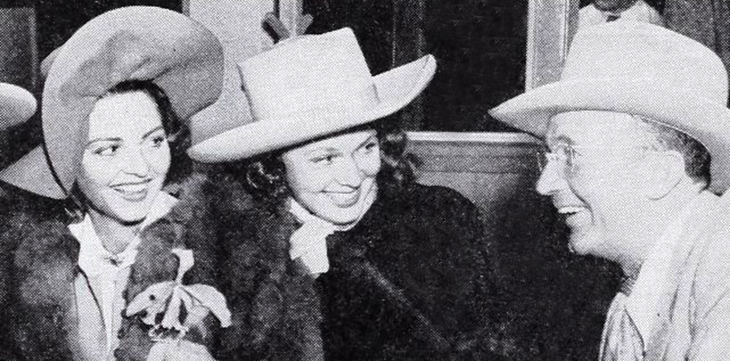 (Lilian Bond, Doris Davenport & Walter Brennan 1940 Photo: Boxofffice)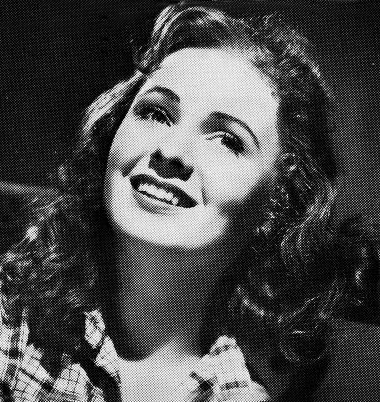 (Doris Davenport 1940 United Artists Pressbook / The Westerner)
Young actress and The Westerner co-star Doris Davenport's short film career ended after she finished filmed her next movie, Behind The News (1940), co-starring with Lloyd Nolan & Frank Albertson. Some sources say she was a weak actress, others that she was in a car accident and her legs were crushed so badly that she had to use canes to walk with.
Whatever the reason, Doris Davenport disappeared from the silver screen after 1940.
Davenport had first broken into films when Samuel Goldwyn noticed her as "Goldwyn Girl" and signed her to play to Toots, Eddie Cantor's love interest, in Kid Millions (1934). Her career languished after that, and she worked as a model under the name of Doris Jordan between rare acting work.. A chance to screen test for the role of Scarlet O'Hara in Gone With the Wind (1939) refreshed her in Goldwyn's memory, and he signed her to a contract and cast her in The Westerner. By that time, she told Photoplay in 1940, Davenport had been married since 1938 to commercial photographer John Randolph. Doris Davenport was 63 when she died in 1980.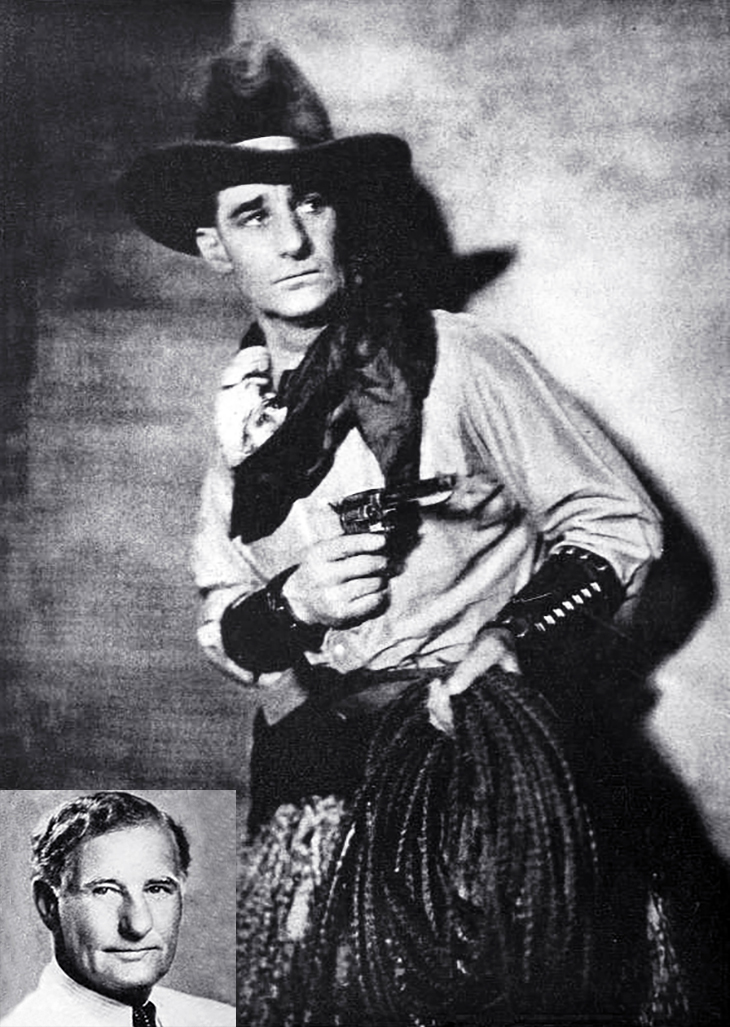 (Fred Stone 1918 The Goat Photo: Alfred Cheney Johnston | 1936 Inset: Silver Screen)
Veteran character actor Fred Stone enjoyed had equal billing with Doris Davenport in The Westerner, as homesteader Caliphet Mathews, father of Davenport's character Jane Ellen Mathews. Stone had begun his performing career in a circus, then moved on to vaudeville and even Broadway stages. Like Gary Cooper and Walter Brennan, Fred Stone began his movie career in the era of silent films. From 1915-1922 he had several starring roles, then left movie-making for ten years. Stone returned to the screen in 1932, co-starring in 12 films before ending his movie career with The Westerner. Fred Stone was 85 years old when he died in 1959.
*Images are believed to be in the public domain or Creative Commons licensed & sourced via Wikimedia Commons, Vimeo, YouTube, or Flickr, unless otherwise noted*