Benefits of Investing in Real Estate During Retirement
Do you have a longstanding interest in real estate? Pursue your interest as a retirement side job  – you'll be glad you did. In fact, following your interest can be beneficial for you and your family.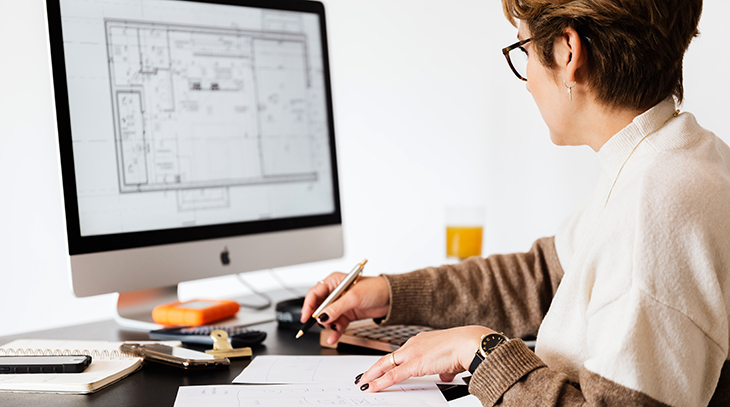 (Photo: Karolina Grabowska via Pexels.com)
There is a lot to like about investing in real estate during retirement. Now, let's look at seven benefits of turning your interest in real estate into a retirement side job. 
Flexibility
Investing in real estate gives you the flexibility to work as much or as little as you choose. You can work remotely and search for real estate investment opportunities from the comfort of home or anywhere else. There are no deadlines for purchasing real estate, other than those imposed by the seller, and by local market conditions.
Of course, if you're worried about going all-in, you have the flexibility to pursue alternatives as well. For instance, investing in an Airbnb gives you the flexibility to set up and run a vacation home however you choose. Doing things like offering Airbnb guests a welcome pack and creating ambiance with lighting, can help your Airbnb stand out from the competition, too.
Profitability
There may be no time like the present to invest in property. Thus far in 2021, the U.S. real estate market has been booming, according to Forbes; Canada is no different. This is due in part to the fact that the coronavirus (COVID-19) pandemic caused the sector to come to a screeching halt for most of 2020. 
In most places, the real estate market shows no signs of slowing down any time soon. Although there are no guarantees, if you invest in buying and then flipping a house after renovations and updating, you may be able to create someone's dream home AND turn a substantial profit later, from your real estate investment now. 
Unlimited Earning Potential
Some retirees working/investing in real estate or related industry jobs, enjoy earning extra cash for vacations, cars, and other fun stuff. Others try to learn as much as possible from their investments and work experiences.
The bottom line: You decide how much time, energy, and resources you want to commit to investing in real estate. These factors, combined with your acquired knowledge and personal expertise,  will determine how much you earn.
No Experience Necessary
Anyone can purchase real estate, regardless of whether you're a Realtor yourself, or a first-time investor / property buyer. You also dictate how seriously you take your real estate investments, based on your individual financial position and goals. Of course, the more you learn about something, the more likely you are to get more value out of it.
If you are committed to getting the best real estate investment results, you may want to obtain an education in real estate. There are a few things you should know before you choose a real estate school:
Each state/province has their own education requirements that must be met, in order for you to become a licensed real estate salesperson, agent, realtor, or broker for that region.
Local, state/ provincial, and national real estate laws and practices can be complex.
Many real estate classes / training, are not offered online.
Taking classes allows you to learn the ins and outs of the real estate industry, and equips you to earn your license if that is your goal.
Zero Micromanagement
No one likes a boss looking over their shoulder while they work. As a real estate investor, however, you'll never have to worry about this problem.
You choose when and where you work, and how you manage your investment properties. And, if it reaches a point where it becomes too much to handle, you can always call it quits and get out of the market.
Wide Range of Investment Opportunities
There's no shortage of real estate investment opportunities at your disposal. If you've always dreamed of owning a vacation home, you can search for and purchase one. Or, if you want to open your own bed and breakfast, now may be the perfect time to do so.
Remember, you decide how much you want to invest in real estate, and where your money goes. Pursue investments that bring a smile to your face, and you're likely to reap the benefits of your decisions throughout your retirement.
Plenty of Time for Family and Other Hobbies
Your real estate investments can foster collaboration between you and your family. For example, you and your loved ones can work together to find viable investment opportunities. As such, becoming a real estate investor may bring you closer to your loved ones.
Investing in real estate can also open the door to new, related hobbies or jobs, such as home staging, interior design, renovations, photography, and more. Adobe notes real estate photography combines art and business, which makes it different from other photographic disciplines. If you master real estate photography, you'll be well-equipped to use photos to accentuate all that a property has to offer.
You may even uncover new side job opportunities to help others promote their properties to prospective buyers.
The Bottom Line
Investing in real estate is a potential retirement side job. To determine if a retirement job / hobby is right for you, evaluate your interests, expertise, and goals. Then, you can select a retirement job that suits you.
Finally, if you choose to invest in real estate in retirement, try to enjoy this opportunity to explore your interests and abilities. That way, you can put yourself in a great position to make the most of your retirement years. 
*This article is for general informational purposes only. 50+ World does endorse any product or service providers, nor does it receive remuneration from them. Obtain expert advice – financial, legal, medical, industry-specific, etc. – from qualified practitioners about your unique situation.*