December 30th Birthdays
If you were born on December 30th, you share a celebrity birthday with these famous people: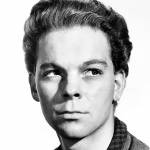 Russ Tamblyn is 87 (nee Russell Irving Tamblyn)

American dancer-actor of movies (Seven Brides for Seven Brothers; West Side Story; Peyton Place; The Haunting; Tom Thumb; Cimarron; Father of the Bride) and TV (Dr. Jacoby on Twin Peaks & General Hospital; Days of Our Lives; Fame), born December 30, 1934. (Russ Tamblyn 1955 many Rivers to Cross Photo)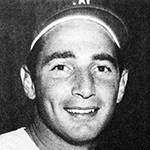 Sandy Koufax is 86 (nee Sanford Braun)
Baseball Hall of Fame retired American professional baseball player, Brooklyn/Los Angeles Dodgers MLB pitcher, 1963 National League MVP, 3-time Cy Young Award-winner (1963, 1965, 1966), and World Series MVP (1963, 1965), born December 30, 1935. (Sandy Koufax c. 1965 Photo)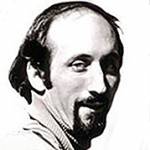 Paul Stookey is 84 (nee Noel Paul Stookey)
American songwriter (The Wedding Song [There is Love]; I Dig Rock and Roll Music), singer, and founding member of Peter, Paul and Mary (Blowin' in the Wind; Puff [The Magic Dragon]; Leaving on a Jet Plane; 500 Miles; Lemon Tree), born December 30, 1937. (Paul Stookey c. 1968 Photo: Sol Mednick)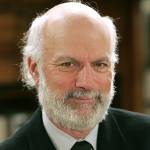 Jim Burrows is 81 (nee James Edward Burrows)
Emmy Award-winning American screenwriter & director (Cheers; Will & Grace; Taxi; Mike & Molly; Frasier; Caroline in the City; Friends; Gary Unmarried; The Millers; The Class; Back to You; Phyllis; The Bob Newhart Show; Partners), born December 30, 1940. (James Burrows 2019 Photo: © Chris Haston / CBS.Com)
Mercer Mayer is 78
American children's book author and illustrator (Boy, Dog, Frog series; Just For You, Taking Care of Mom, and the Little Critter series; Little Sister's Birthday and Little Sister series; Little Monster's Word Book & Little Monster series; Professor Wormbog's Crazy Cut-Ups & Professor Wormbog's series), born December 30, 1943.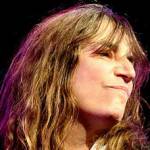 Patti Smith is 75 (nee Patricia Lee Smith)
Rock & Roll Hall of Fame American poet, punk rock singer-songwriter (Because the Night; Dancing Barefoot; Frederick; People Have the Power; E-Bow the Letter [with R.E.M.]; Gloria; Free Money), and author (Just Kids) born December 30, 1946. (Patti Smith 2006 Photo: Daigo Oliva from Sao Paulo)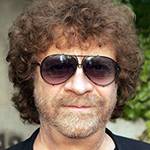 Jeff Lynne is 74 (nee Jeffrey Lynne; aka Otis Wilbury or Clayton Wilbury)
Rock & Roll Hall of Fame English musician, singer, songwriter, co-founder of ELO (Can't Get it Out of My Head, Evil Woman; Mr. Blue Sky; Don't Bring Me Down; Hold On Tight) & Traveling Wilburys (This is Love; When We Was Fab; Handle With Care), born December 30, 1947. (Jeff Lynne 2015: Dyplex)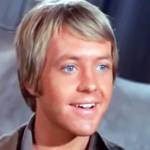 Michael Burns is 74
American actor of TV (Barnaby West on Wagon Train; It's a Man's World; The Streets of San Francisco; Love, American Style; Insight; The F.B.I.; Lassie; Gunsmoke; The Virginian; Bonanza) & films (Santee; Thumb Tripping; Journey to Shiloh), born December 30, 1947. (Michael Burns 1967 Daniel Boone)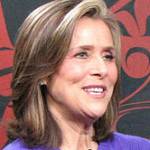 Meredith Vieira is 68
American television producer, host (Who Wants to be a Millionaire; The Meredith Vieira Show; Today; The View; Intimate Portrait), and news anchor (The CBS Morning News; CBS Evening News with Dan Rather; Morning) born December 30, 1953. (Meredith Vieira 2010 Photo: VanCityAllie.com)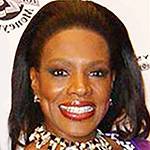 Sheryl Lee Ralph is 65
American singer & actress of TV (Dee on Moesha; Ginger on It's A Living; Maggie on Instant Mom; New Attitude; Designing Women; ER; Search For Tomorrow; Ray Donovan; The District) and movies (The Mighty Quinn), born December 30, 1956. (Sheryl Lee Ralph 2008 Photo: eternalconceptspr)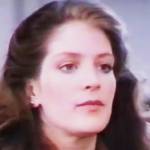 Patricia Kalember is 65 
American actress of TV (Georgie on Sisters; Loving; Kay O'Brien; Thirtysomething; Law & Order: Special Victims Unit; Blue Bloods) and film (Big Girls Don't Cry… They Get Even; A Far Off Place; Jacob's Ladder), born December 30, 1956. (Patricia Kalember 1986 Kay O'Brien Promo: CBS)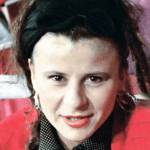 Tracey Ullman is 62 (nee Trace Ullman)
American producer, comedy writer, and comedic actress of TV (Tracey Takes On; State of the Union; Tracey Ullman's Show; The Tracey Ullman Show; Mackenzie; Girls on Top; Ally McBeal) and movies (Jumpin' Jack Flash; I Love You to Death), born December 30, 1959. (Tracey Ullman 1987 Photo: Alan Light)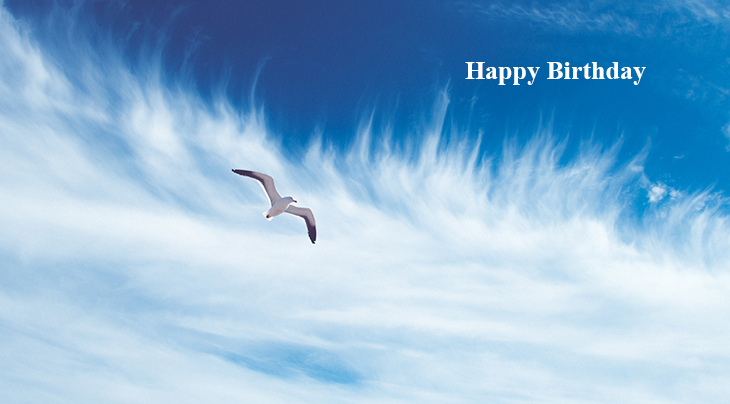 (Ocean Bird & Waves Photo: Gustavo Espindola via Unsplash)
Happy Birthday to everyone celebrating their birthday on December 30th!
Remember These December 30th Birthdays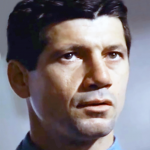 Fred Ward (nee Freddie Joe Ward)
American actor of movies (The Right Stuff; Remo Williams: The Adventure Begins; Henry and June; Escape From Alcatraz; Silkwood; Tremors; Uncommon Valor; Miami Blues; Thunderheart; Sweet Home Alabama; Swing Shift; Secret Admirer; Chain Reaction; Best Men) and TV (ER) (born Dec. 30, 1942 – died May 8, 2022; age 79). (Fred Ward 1979 Escape From Alcatraz Trailer)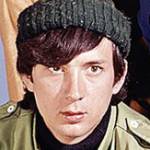 Michael Nesmith (nee Robert Michael Nesmith)
American guitarist, actor, & singer-songwriter solo (Joanne; Mary, Mary; Different Drum) & with The Monkees (Last Train to Clarksville; I'm a Believer; Daydream Believer; A Little Bit Me, A Little Bit You; You Just May Be the One; Steppin' Stone) (born Dec. 30, 1942 – died Dec. 10, 2021; age 78). Michael Nesmith died of heart failure. (Michael Nesmith 1966 The Monkees: NBC TV)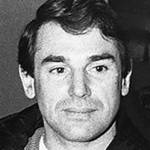 Robert Hossein
French writer, director & actor (Les Misérables; No Sun in Venice; Madame; Love on a Pillow; Enough Rope; Marco the Magnificent; Of Flesh and Blood; The Secret Agents; The Heist; The Burglars; Angélique films; Don Juan, or If Don Juan Were a Woman) (born Dec. 30, 1927 – died Dec. 31, 2020; age 93). Robert Hossein died of COVID-19. (Robert Hossein 1969 Photo: Stevan Kragujević)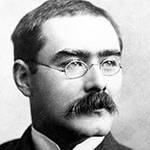 Rudyard Kipling (nee Joseph Rudyard Kipling)
British Indian English poet (Gunga Din; Mandalay), journalist (Civil and Military Gazette), children's short story writer (Wee Willie Winkie; The Jungle Book), and novelist (Kim; Captains Courageous), 1907 Nobel Prize in Literature winner (born Dec. 30, 1865 – died Jan. 18, 1936; age 70). Rudyard Kipling died of a perforated duodenal ulcer. (Rudyard Kipling 1895 Photo: Elliott & Fry)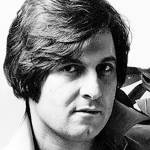 Joseph Bologna is 83
American playwright, screenwriter, and actor on stage, TV (Rags to Riches; Sins) & movies (Lovers and Other Strangers; My Favorite Year; Blame it on Rio; The Big Bus; Chapter Two; The Woman in Red; Boynton Beach Club; Cops and Robbers) (born Dec. 30, 1934 – died Aug. 13, 2017; age 82). Joseph Bologna died of pancreatic cancer.  (Joseph Bologna 1974 Photo: CBS TV)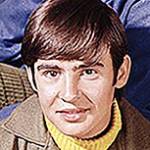 Davy Jones (nee David Thomas Jones)

American '60s teen idol, singer-actor of stage (Oliver!)  & TV (The Monkees), The Monkees lead singer (Daydream Believer; Last Train to Clarksville; I'm a Believer; I'm Not Your Steppin' Stone; D. W. Washburn; Pleasant Valley Sunday; Words; You Just May Be the One) (born Dec. 30, 1945 – died Feb. 29, 2012; age 66). Davy Jones died of a heart attack. (Davy Jones 1966 The Monkees: NBC TV)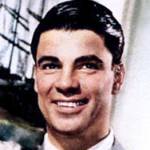 Bert Parks (nee Bertram Jacobson)
American singer (There She Is, Miss America), actor & host of radio, TV (Miss America  [1955-1979]; Circus!; Double or Nothing; Stop the Music; Party Line; The Bert Parks Show; The Big Payoff; Balance Your Budget; Two in Love; Giant Step), & films (The Freshman), (born Dec. 30, 1914 – died Feb. 2, 1992; age 77). Bert Parks died of lung cancer. (Bert Parks 1949 Photo: Radio and Television Mirror)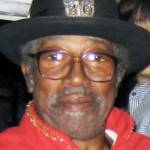 Bo Diddley (nee Ellas Otha Bates; aka Ellas McDaniel)
Grammy Award-winning Rock & Roll Hall of Fame American music producer, guitarist, songwriter (Who Do You Love?; Love is Strange), R&B singer (Bo Diddley; Say Man; Road Runner; Crackin' Up; I'm Sorry; Pretty Thing; New Orleans) (born Dec. 30, 1928 – died June 2, 2008; age 79). Cause of death for Bo Diddley was heart failure. (Bo Diddley 2004 Photo: Aconagua)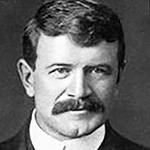 Stephen Leacock (nee Stephen P.H. Butler Leacock)

English-Canadian teacher, textbook author (Elements of Political Science), humorist, and short story writer (Sunshine Sketches of a Little Town; Literary Lapses; Nonsense Novels; My Discovery of England; Too Much College) (born Dec. 30, 1869 – died Mar. 28, 1944; age 74). Stephen Leacock died of throat cancer. (Stephen Leacock 1913 Photo: The Arts & Letters Club of Toronto)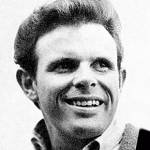 Del Shannon (nee Charles Weedon Westover; aka Charlie Johnson)
American country music and Rock & Roll Hall of Fame guitarist, songwriter (Stranger in Town; I Go to Pieces), singer (Runaway; Keep Searchin' [We'll Follow the Sun]; Hats Off to Larry; Do You Wanna Dance?; Handy Man; The Big Hurt; Sea of Love; Little Town Flirt) (born Dec. 30, 1934 – died Feb. 8, 1990; age 55. Del Shannon killed himself with a .22 rifle. (Del Shannon 1965 Photo: Amy Records)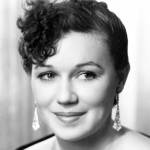 Jeanette Nolan
American actress of radio, TV (The Virginian; The Richard Boone Show; Hotel de Paree; Gunsmoke; Perry Mason; Alfred Hitchcock Presents; My Three Sons) and movies (Macbeth; Words and Music; 7th Cavalry; April Love; Cloak & Dagger; The Rescuers; The Fox and the Hound) (born Dec. 30, 1911 – died June 5, 1998; age 86). Jeanette Nolan died of a stroke. (Jeanette Nolan 1935 Photo: CBS)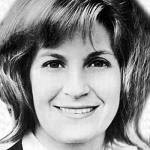 Skeeter Davis (nee Mary Frances Penick)
American pop and country music singer-songwriter solo (The End of the World; Set Him Free; Am I That Easy to Forget; [I Can't Help You] I'm Falling Too; One Tin Soldier; My Last Date With You) and with The Davis Sisters (Jealous Love) (born Dec. 30, 1931 – died Sept. 19, 2004; age 72). Cause of death for Skeeter Davis was breast cancer. (Skeeter Davis 1964 Photo: RCA Victor)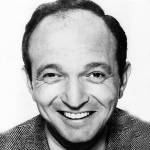 Bernie Barrow (nee Bernard Elliott Barrow)
Daytime Emmy Award-winning American actor of TV (Johnny Ryan on Ryan's Hope; The Secret Storm; Earl Dana on Where the Heart Is; Louie Slavinski on Loving; The Edge of Night) & movies (Rachel, Rachel; Serpico; Jane Austen in Manhattan) (born Dec. 30, 1927 – died Aug. 4, 1993; age 65). Bernard Barrow died of lung cancer. (Bernard Barrow 1972 The Secret Storm: CBS)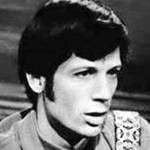 John Hartford (nee John Cowan Harford)
Grammy Award-winning American bluegrass & country fiddler, banjo player, singer-songwriter (Gentle on My Mind; Yakety Yak; I Am a Man of Constant Sorrow) of stage & TV (Smothers Brothers Comedy Hour; The Glen Campbell Goodtime Hour) (born Dec. 30, 1937 – died June 4, 2001; age 53). John Hartford died of Non-Hodgkins lymphoma. (John Hartford 1968 Photo: CBS)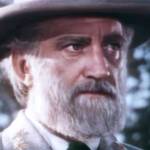 John Litel
American actor of TV (My Hero; Zorro; Stagecoach West; Maverick; 77 Sunset Strip) and movies (Nancy Drew: Detective; Madame Spy; Little Miss Thoroughbred; Wings of the Navy; The Trial of Mary Dugan; Henry Aldrich films; Cass Timberlane) (born Dec. 30, 1892 – died Feb. 3, 1972; age 79). Cause of death for John Litel is unknown. (John Litel 1945 Salome Where She Danced)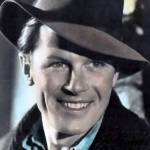 Tom Keene (nee George Duryea; aka Richard Powers)
American actor of TV (The Adventures of Ozzie and Harriet; Fury; Corky and White Shadow) & movies (Plan 9 from Outer Space; Wild Horse Mesa; Western Mail; Desert Gold; Berlin Express; Western Heritage; Under the Tonto Rim; Return of the Bad Men) (born Dec. 30, 1896 – died Aug. 4, 1963; age 66). Tom Keene died of cancer. (Tom Keene 1934 Our Daily Bread Photo: United Artists)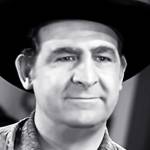 Jeff DeBenning (nee Thomas Jefferson DeBenning)
American actor of TV (Gunsmoke; The Donna Reed Show; Sugarfoot; Highway Patrol; Bat Masterson; Cannon; I Dream of Jeannie; Green Acres; The Monkees; The Doris Day Show) & films (How to Succeed in Business Without Really Trying) (born Dec. 30, 1918 – died June 23, 2012; age 93). Cause of death for Jeff DeBenning is unknown. (Jeff DeBenning 1960 Tombstone Territory)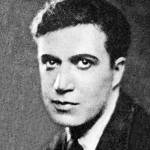 Arthur Edmund Carewe (nee Hovsep Hovsepian; aka Arthur Carew)
Armenian-American actor of early sound and silent films (The Rescuing Angel; The Cat and the Canary; Uncle Tom's Cabin; The Ghost Breaker; The Phantom of the Opera; Romance and Arabella; Volcano; Rio Grande; Captain Applejack; Sweet Kitty Bellairs; The Gay Diplomat; Doctor X; Charlie Chan's Secret) (born Dec. 30, 1884 – died Apr. 22, 1937; age 52). (Arthur Edmund Carewe 1921)
*Images are subject to copyright & used by permission, or public domain or Creative Commons licensed & sourced via Wikimedia Commons or Flickr, unless otherwise noted*