October 14th Birthdays
If you were born on October 14th, you share a celebrity birthday with these famous people: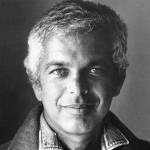 Ralph Lauren is 83 (nee Ralph Lifshitz; uncle of Greg Lauren)
American businessman & fashion designer, Ralph Lauren Corporation founder, Ralph Lauren & Polo brands of fashion & fragrances creator, rare automobile collector, and philanthropist (Nina Hyde Center for Breast Cancer Research), born October 14, 1939. (Ralph Lauren 1982 Photo)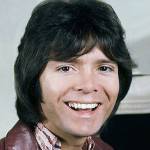 Cliff Richard is 82 (nee Harry Rodger Webb)

British-Barbadian rock and pop singer (Devil Woman, We Don't Talk Anymore; Living Doll; It's All in the Game; Dreamin'; Congratulations; Travellin' Light; Daddy's Home; Move It; I Love You; The Look of Love; Ocean Deep) born October 14, 1940. (Cliff Richard 1973 Photo: Allen Warren)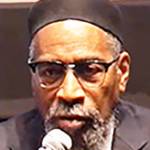 Kenny Gamble is 79 (nee Kenneth Gamble)
Rock & Roll Hall of Fame American singer & songwriter with Leon A. Huff (Me and Mrs. Jones; Love Train; Backstabbers; If You Don't Know Me By Now; Chains of Love; I'm Gonna Make You Love Me; Never Give You Up; I Trust You), born October 14, 1943. (Kenny Gamble 2014 March on Washington: Jenise Morgan)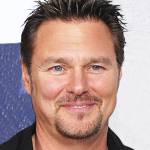 Greg Evigan is 69 (nee Gregory Ralph Evigan)
American actor of TV (B. J. McKay on B. J. and the Bear & The Misadventures of Sheriff Lobo; Joey Harris on My Two Dads; General Hospital; Big Sound; Melrose Place; TekWar; P. S. I. Love You) and movies (DeepStar Six; Stripped to Kill; Only God Can), born October 14, 1953. (Greg Evigan 2008 Photo: Lukeford.net)
Thomas Dolby is 64 (nee Thomas Morgan Robertson)
English session musician (keyboards / synthesizers), producer, singer (She Blinded Me With Science; Hyperactive!; Europa and the Pirate Twins), & movie score composer (Fever Pitch; Howard the Duck), born October 14, 1958. Married Kathleen Beller. (Thomas Dolby 2016: Larry D. Moore CC BY-SA 4.0.)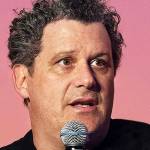 Isaac Mizrahi is 61
American fashion designer (IsaacMizrahiLIVE! for Xcel Brands), winner of the 2002 Drama Desk Award for Outstanding Costume Design, producer, actor & host of TV (Project Runway All Stars; The Fashion Show; The Big C; Ugly Betty), born October 14, 1961. (Isaac Mizrahi 2018 Photo: Rhododendrites)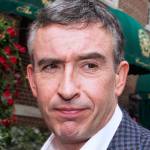 Steve Coogan is 57 (nee Stephen John Coogan)
British comedian, producer, screenwriter, voice artist & actor of TV (Splitting Image; I'm Alan Partridge; The Trip) & films (The Indian in the Cupboard; Around the World in 80 Days; Night at the Museum films; Philomena; The Other Guys), born October 14, 1965. (Steve Coogan 2013 Photo: Gordon Correll)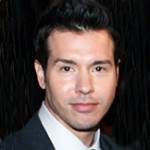 Jon Seda is 52 (nee Jonathan Seda)
American amateur boxer, actor of TV (Antonio Dawson on Chicago P.D., Chicago Fire, & Chicago Justice; Paul Falsone on Homicide: Life on the Street; Treme; Close to Home; Third Watch) & films (Gladiator; Selena; Bad Boys II; 12 Monkeys), born October 14, 1970. (Jon Seda 2010: Cpl. Aubry Buzek / USAF)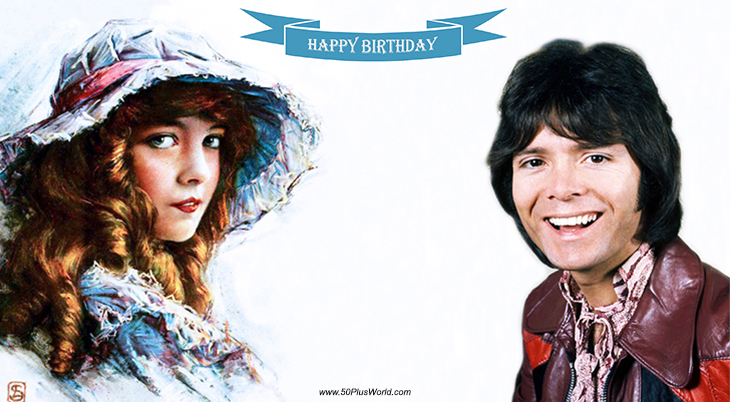 (Lillian Gish 1918: Leo Sielke Jr. | Cliff Richard 1973: Allen Warren)
Happy Birthday to everyone celebrating their birthday on October 14th!
Remember These October 14th Famous Birthdays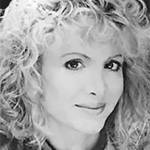 Arleen Sorkin (married Christopher Lloyd)
American comedienne, TV & movie screenwriter (How to Marry a Billionaire; Picture Perfect), hostess & actress of TV (Calliope Jones Bradford on Days of Our Lives; Geneva on Duet; America's Funniest People), and voice artist (Harley Quinn of TV, movies & games) (born Oct. 14, 1955 – died Aug. 24, 2023; age 67). (Arlene Sorkin 1985 Days of Our Lives Photo: NBC)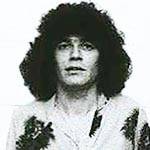 Dan McCafferty (nee William Daniel McCafferty)
Scottish songwriter, lead singer of hard rock band Nazareth (Love Hurts; Broken Down Angel; This Flight Tonight; Dream On; Shanghai'd in Shanghai; Bad, Bad Boy; Hair of the Dog; Holy Roller; Razamanaz; Where Are You Now; My White Bicycle; Holiday) (born Oct. 14, 1946 – died Nov. 8, 2022; age 76). (Dan McCafferty 1978 Nazareth Photo: DMA / A&M Records)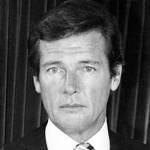 Roger Moore (ex of Dorothy Squires, Luisa Mattiolo)
English actor of James Bond & other films (Live and Let Die; Moonraker; Octopussy; The Wild Geese; Escape to Athena; The Sea Wolves; A View to a Kill; For Your Eyes Only), & TV (Simon Templar on The Saint; Ivanhoe; The Alaskans; The Persuaders; Maverick) (born Oct. 14, 1927 – died May 23, 2017; age 89). Roger Moore died of cancer. (Roger Moore 1973 Photo: Allen Warren)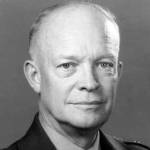 Dwight D. Eisenhower (nee Dwight David Eisenhower)
American Army 5-star General (World War I & II), Supreme Commander of the European Allied Expeditionary Forces, and 34th U.S. President (1953-1961) who signed the Civil Rights Act of 1957 (born Oct. 14, 1890 – died Mar. 28, 1969; age 78). Cause of death for Dwight D. Eisenhower was congestive heart failure. (Dwight D. Eisenhower Photo: US Army)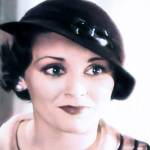 Benita Hume (married Ronald Colman, George Sanders)
English actress of TV (Victoria on The Halls of Ivy) & movies (The Worst Woman in Paris?; The Gay Deception; The Garden Murder Case; Only Yesterday; Looking Forward; Lord Camber's Ladies; The Constant Nymph; The Last of Mrs. Cheyney; Suzy; The Private Life of Don Juan; The Lady of the Lake) (born Oct. 14, 1907 – died Nov. 1, 1967; age 60). (Benita Hume 1933 Clear All Wires [colorized])
Lillian Gish ("First Lady of American Cinema"; sister of Dorothy Gish)

American actress of stage, TV & films (The Birth of a Nation; Daphne and the Pirate; The Scarlet Letter; One Romantic Night; The Portrait of Jennie; Follow Me, Boys!; The Night of the Hunter; The Whales of August; Sweet Liberty; Duel in the Sun; Hambone and Hillie; The Unforgiven) (born Oct. 14, 1893 – died Feb. 27, 1993; age 99). Godmother of James MacArthur. (Lillian Gish c. 1917)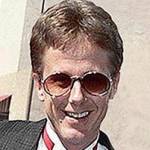 Harry Anderson
American magician, screenwriter, and actor of stage, TV (Judge Harry T. Stone on Night Court; Dave Barry on Dave's World; It; Cheers; Harvey; Saturday Night Live; The $10,000 Pyramid), and movies (The Escape Artist; A Matter of Faith) (born Oct. 14, 1952 – died Apr. 16, 2018; age 65) Cause of death for Harry Anderson is unknown. (Harry Anderson 1988 Photo: Alan Light)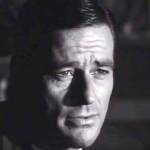 Robert Webber
American actor of TV (Moonlighting; Cannon; Barnaby Jones; The Rockford Files), movies (The Nun and the Sergeant; 12 Angry Men; The Dirty Dozen; Don't Make Waves; The Silencers; The Sandpiper; Harper; The Choir Boys; Wild Geese II; Private Benjamin), & WWII US Marine (born Oct. 14, 1924 – died May 19, 1989; age 64). Robert Webber died of ALS. (Robert Webber 1961 Thriller)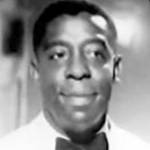 Clarence Muse
Black Filmmakers Hall of Fame American singer-actor (Broken Strings; Spirit of Youth; Dirigible; Huckleberry Finn; Show Boat; Unconquered; That Gang of Mine; Car Wash; The Black Stallion; The Great Dan Patch; Zanzibar; My Forbidden Past; Jam Session; Gentleman from Dixie; The Mind Reader; East of Java) (born Oct. 14, 1889 – died Oct. 13, 1979; age 89). (Clarence Muse 1938 Prison Train)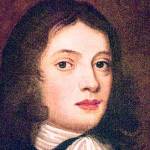 William Penn (son of Admiral Sir William Penn)
English Quaker, philosopher, soldier, traveling missionary, writer, religious tolerance activist, settler in West Jersey; granted territory by King Charles II of England and founded Pennsylvania (in honor of his father, Admiral Penn who had helped restore the king to the throne) & Philadelphia (born Oct. 14, 1644 – died July 30, 1718; age 73). (William Penn 1666)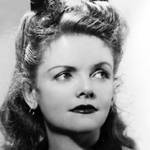 Pert Kelton
Blacklisted American actress of Broadway, TV (Alice Kramden on The Honeymooners; Gomer Pyle: USMC; My Three Sons; T.H.E. Cat; The Twilight Zone) and movies (The Music Man; Rhythm of the Saddle; Bed of Roses; Cain and Mabel; Hooray for Love; Sing and Like It) (born Oct. 14, 1907 – died Oct. 30, 1968; age 61). Pert Kelton died of a heart attack. (Pert Kelton 1942: Photofest)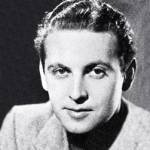 Allan Jones (nee Theodore Allen Jones; ex of Irene Hervey)
American film actor (A Night at the Opera; Rose-Marie; Show Boat; A Day at the Races; The Firefly; Everybody Sing; Honeymoon in Bali; The Great Victor Herbert; The Boys From Syracuse; One Night in the Tropics; The Hard-Boiled Canary; True to the Army; When Johnny Comes Marching Home; Larceny With Music; Sing a Jingle) (born Oct. 14, 1907 – died June 27, 1992; age 84). (Allan Jones 1935)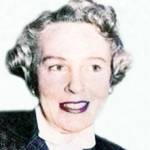 Dorothy Kingsley (daughter of Walter J. Kinglsey & Alma Hanlon)
American writer of radio programs, TV (Bracken's World), movies (Dangerous When Wet; Seven Brides for Seven Brothers; Pal Joey; Kiss Me Kate; A Date with Judy; Neptune's Daughter; Angels in the Outfield; Can-Can; Valley of the Dolls; When in Rome), and winery co-owner (Durney Vineyard) (born Oct. 14, 1909 – died sept. 26, 1997; age 87). (Dorothy Kingsley c 1940s Colorized)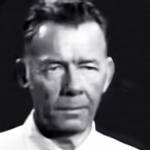 Russell Thorson
American actor of radio (Jack Packard on I Love a Mystery), TV (Lt. Lindstrom on The Detectives; Paul Barbour on One Man's Family; Days of Our Lives; Tales of Wells Fargo; The Virginian; Peyton Place; Lassie; The F.B.I.), & films (36 Hours; Gunfighters of Abilene; The Stalking Moon; My Blood Runs Cold) (born Oct. 14, 1906 – died July 6, 1982; age 75) (Russell Thorson 1958 Zane Grey Theater)
David Strickland (nee David Gordon Strickland Jr.)
American comedian, actor of stage, feature films (Delivered; Forces of Nature; Postcards From America; Object of Obsession) and television shows (Todd Stiles on Suddenly Susan; Hollis on Mad About You; Sister, Sister; Phobophilia: The Love of Fear) (born Oct. 14, 1969 – died Mar. 22, 1999; age 29). David Strickland had bipolar disorder and died by suicide (hanging). 
*Images are public domain or Creative Commons licensed & sourced via Wikimedia Commons, Vimeo, YouTube, or Flickr, unless otherwise noted*