October 29th Birthdays
If you were born on October 29th, you share a celebrity birthday with these famous people: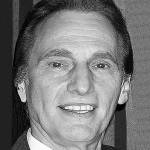 David Brigati is 82 ("The Fifth Rascal")
American musician, and singer for the Hi-Fives (Dorothy), Joey Dee and the Starlighters (Face of an Angel; Peppermint Twist), and background singer with his brother Eddie in The Young Rascals (Once Upon a Dream; Groovin'; Good Lovin'), born October 29, 1940. (David Brigati 2007 Photo: Ky1958 )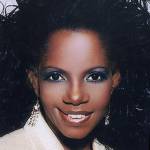 Melba Moore is 77 (nee Beatrice Melba Hill; ex-partner of Clifton Davis)

American R&B singer (You Stepped Into My Life; This is It; A Little Bit More), Tony Award-winning actress of stage, TV (Falcon Crest; Melba; Ellis Island; The Love Boat) and movies (Hair; Melba; Loving; Purlie; The Fighting Temptations), born October 29, 1945. (Melba Moore 2005 Photo: Melba Moore)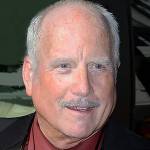 Richard Dreyfuss is 75 (nee Richard Stephen Dreyfus)
Academy Award-winning American actor of stage, TV, and movies (The Goodbye Girl; Mr. Holland's Opus; Jaws; American Graffiti; Close Encounters of the Third Kind; The Big Fix; Stakeout; Always; Stand by Me; Dillinger; Tin Men), born October 29, 1947. (Richard Dreyfuss 2013 Photo: Georges Biard)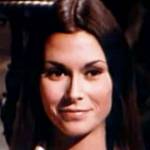 Kate Jackson is 74 (nee Lucy Kate Jackson; ex of Andrew Stevens)
American producer & actress of TV (Sabrina Duncan on Charlie's Angels, Daphne on Dark Shadows; Jill Danko on The Rookies; Amanda King on Scarecrow & Mrs. King) and movies (Loverboy: Making Love), born October 29, 1948. Ex-partner of Edward Albert. (Kate Jackson 1973 Satan's School for Girls)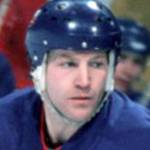 Denis Potvin is 69
Hockey Hall of Fame Canadian pro hockey player, NHL defenceman (New York Islanders captain – 4x Stanley Cups), Calder & James Norris Memorial Trophy winner, and TV sports broadcaster (Florida Panthers & Ottawa Senators), born October 29, 1953. (Denis Potvin 1984 Photo: Charny)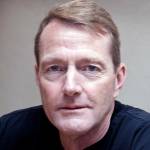 Lee Child is 68 (nee James D. Grant; aka Jim Grant)
Anthony Award-winning English thriller novelist, Jack Reacher series author (Killing Floor; One Shot; The Hard Way; Die Trying; Worth Dying For; Never Go Back; The Midnight Line; Echo Burning; Without Fail; Nothing to Lose; The Visitor), born October 29, 1954. (Lee Child 2010 Photo: Mark Coggins)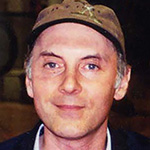 Dan Castellaneta is 65 (nee Daniel Louis Castellaneta)
American character & voice-over actor of TV (Homer Simpson on The Simpsons; Sibs; The Tracey Ullman Show; Aladdin; Hey Arnold!) and movies (The Simpsons Movie; My Giant; The Settlement; The Pursuit of Happyness; Super 8), born October 29, 1957. (Dan Castellaneta 2004 Photo: Kevin Stockdale)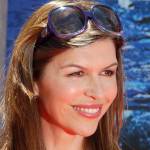 Finola Hughes is 63
British dancer, host & actress of stage (Cats), TV (Anna Devane on General Hospital, All My Children, & General Hospital: Night Shift; Charmed; Pacific Palisades; Granite Flats; L. A. Law), and movies (Staying Alive; Aspen Extreme), born October 29, 1959. (Finola Hughes 2009 Photo: Angela George)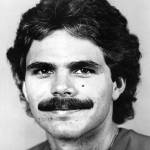 Mike Gartner is 63 (nee Michael Alfred Gartner)
Hockey Hall of Fame Canadian professional hockey player, WHA & NHL right winger (Washington Capitals; New York Rangers; Toronto Maple Leafs; Phoenix Coyotes), NHL Players Association former president, born October 29, 1959. (Mike Gartner c 1981-1982 Photo: Washington Capitals / NHL)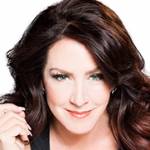 Joely Fisher is 55 (daughter of Connie Stevens & Eddie Fisher)
American actress of TV (Paige Clark on Ellen; Joy Stark on 'Til Death; Zoe Busiek on Wild Card; Desperate Housewives; Normal, Ohio; Grosse Pointe; Last Man Standing) & films (Search Engines; Inspector Gadget), born October 29, 1967. Half-sister of Carrie Fisher. (Joely Fisher 2019: Geffen Playhouse)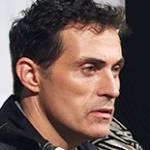 Rufus Sewell is 55
English actor of TV (The Man in the High Castle; The Pillars of the Earth; Eleventh Hour; Victoria) and movies (The Holiday; Hercules; The Tourist; The Legend of Zorro; A Knight's Tale; Bless the Child; The Very Thought of You; Dangerous Beauty), born October 29, 1967. (Rufus Sewell 2015 Photo: Dave Maass)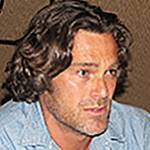 Grayson McCouch is 54
American actor of stage, TV (Dusty Donovan on As the World Turns; Another World; Hollywood Heights; Legacy; All Souls; General Hospital; Beverly Hills, 90210; The Cosby Mysteries; Loving) and movies (Armageddon; Throttle), born October 29, 1968. (Grayson McCouch 2009 Photo: Johnbtv)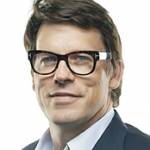 Johann Olav Koss is 54
Norwegian 5-time Olympic medalist speed skater (1992 Albertville 1500m gold, 10000m silver; 1994 Lillehammer 1500m, 5000m, and 10000m gold), speed skating coach for Norway, and founder of Right to Play, born October 29, 1968. (Johann Olav Koss 2013 Photo: Righttoplayinternational)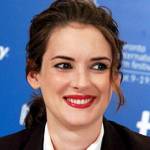 Winona Ryder is 51 (nee Winona Laura Horowitz)
American film actress (Beetlejuice; Little Women; How to Make An American Quilt; Great Balls of Fire; Alien: Resurrection; Edward Scissorhands; Mermaids; Bram Stoker's Dracula; The Age of Innocence; Girl, Interrupted; Mr. Deeds), born October 29, 1971. Ex-partner of Johnny Depp. (Winona Ryder 2010: Karon Liu)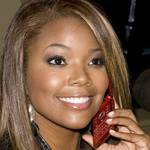 Gabrielle Union is 50 (married Dwayne Wade; ex of Chris Howard)
American author, actress of TV (Being Mary Jane; City of Angels; Night Stalker; Flash Forward) and movies (Deliver Us From Eva; Bring It On; Cradle 2 the Grave; Bad Boys II; Breakin' All the Rules; The Honeymooners; In Our Nature), born October 29, 1972. (Gabrielle Union 2010 Photo: LGE)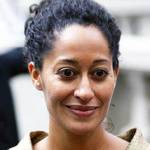 Tracee Ellis Ross is 50 (nee Tracee Joy Silbertstein; daughter of Diana Ross)
American producer & actress of TV (Rainbow Johnson on Black-ish & Mixed-Ish; Joan Clayton on Girlfriends; Reed Between the Lines) and films (Daddy's Little Girls; The High Note; Sue; A Fare to Remember; I-See-You.com), born October 29, 1972. (Tracee Ellis Ross 2007 Photo: Christopher Peterson)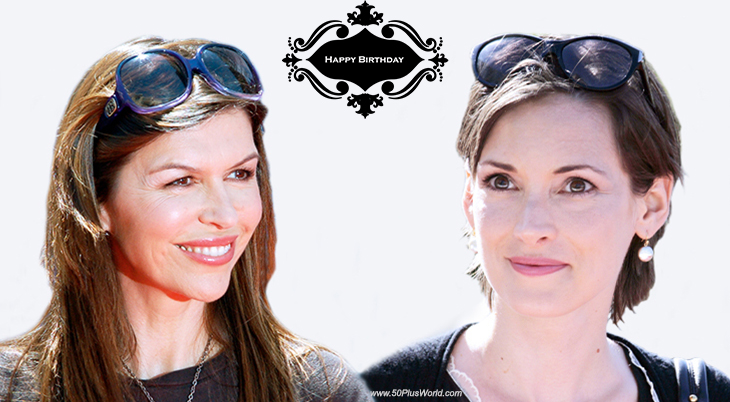 (Finola Hughes 2009: Angela George Winona Ryder 2009: PM – Il Piccolo Missionario)
Happy Birthday to everyone celebrating their birthday on October 29th!
Remember These October 29th Famous Birthdays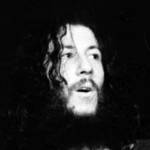 Peter Green (nee Peter Allen Greenbaum)
Rock & Roll Hall of Fame British blues guitarist, singer, songwriter, and co-founder of Fleetwood Mac (Black Magic Woman; Albatross; Shake Your Moneymaker; Man of the World; Need Your Love So Bad; The Green Manalishi; Oh Well) (born Oct. 29, 1946 – died July 25, 2020; age 73). Cause of death for Peter Green is unknown. (Peter Green 1970 Photo: Nick Contador)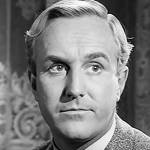 Robert Hardy (nee Timothy Sydney Robert Hardy)

English actor of stage, TV (Siegfried Farnon on All Creatures Great and Small; Alec Stewart on Mogul; War and Remembrance; The Far Pavilions; Middlemarch; Little Dorrit), and movies (Cornelius Fudge in Harry Potter films; Lassie; An Ideal Husband; Sense and Sensibility; Yellow Dog; Torpedo Run; Paris By Night) (born Oct. 29, 1925 – died Aug. 3, 2017; age 91). (Robert Hardy 1958 The Veil)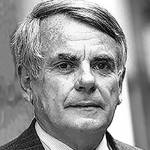 Dominick Dunne (father of Griffin Dunne)
American producer of TV (Adventures in Paradise) & films (The Boys in the Band; Panic in Needle Park; Ash Wednesday), Vanity Fair journalist, and novelist (The Two Mrs. Grenvilles; Too Much Money; An Inconvenient Woman; A Season in Purgatory) (born Oct. 29, 1925 – died Aug. 26, 2009; age 83). Dominick Dunne died of bladder cancer. (Dominick Dunne 1988 Photo: Tony Prime)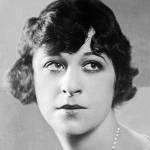 Fanny Brice (nee Fania Borach; ex of Nicky Arnstein, Billy Rose)
Grammy Hall of Fame American model, comedienne, singer (My Man; Second Hand Rose), actress of vaudeville & Broadway stages, radio (The Baby Snooks Show), and movies, inspiration for movies Funny Girl, & Rose of Washington Square (born Oct. 29, 1891 – died May 29, 1951; age 59). Fanny Brice died of a cerebral hemorrhage. (Fanny Brice 1911 Photo: Bain News Service)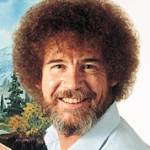 Bob Ross (nee Robert Norman Ross)
American artist, landscape oil painter, art teacher (wet-on-wet or alla prima technique) and television host (The Joy of Painting), founder of Bob Ross Inc. (art supplies, painting instruction books & classes), and author (The Best of the Joy of Painting with Bob Ross) (born Oct. 29, 1942 – died July 4, 1995; age 52). Bob Ross died of lymphoma. (Bob Ross 1980s Photo: haiden goggin)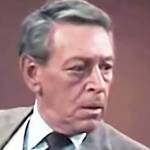 Lew Parker (nee Austin Lewis Jacobs; married Betty Kean)
American comedian, musical theatre actor & host of stage, TV (Lew Marie on That Girl; John Bickerson on Star Time; Your Surprise Store; The Lucy Show; Here's Lucy; The Jackie Gleason Show; The Ed Sullivan Show), and movies (Are You with It?; Country Music Holiday) (born Oct. 29, 1907 – died Oct. 27, 1972; age 64). Lew Parker died of cancer. (Lew Parker 1966 The Lucy Show)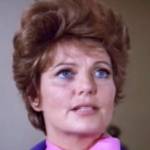 Geraldine Brooks (nee Geraldine Stroock; married Budd Schulberg)
American actress of TV (Arden Dellacorte on Love of Life; Executive Suite; The Fugitive; Climax!; The Virginian; Bonanza) and movies (The Green Glove; Cry Wolf; Mr. Ricco; Johnny Tiger; Streets of Sorrow; Street of Sinners; Challenge to Lassie; Possessed; Embraceable You; Volcano) (born Oct. 29, 1925 – died June 19, 1977; age 51). Ex of Herb Sargent. (Geraldine Brooks 1971 Dan August)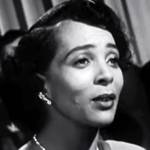 Hadda Brooks (nee Hattie L. Hapgood; "Queen of the Boogie")
American singer, pianist, performer of radio (Out of the Blue; Swingin' The Boogie), TV (The Hadda Brooks Show), and films (The Bad and the Beautiful; The Crossing Guard; The Thirteenth Floor; I'll Wave Back; Boogie Woogie Blues; The Joint Is Jumpin')  (born Oct. 29, 1916 – died Nov. 21, 2002; age 86). Hadda Brooks died after open-heart surgery. (Hadda Brooks 1950 In a Lonely Place)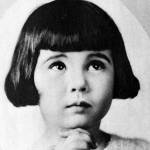 Baby Peggy (nee Peggy-Jean Montgomery; aka Diana Serra Cary)
American child actress of vaudeville & silent movies (Fool's Paradise; Helen's Babies; Ah! Wilderness; Prisoners of the Storm; Captain January; Brownie's Little Venus; Fools First; The Darling of New York; The Law Forbids; Souls At Sea), writer & film historian (born Oct. 29, 1918 – died Feb. 24, 2020; age 101). Cause of death for Baby Peggy is unknown. (Baby Peggy 1923 Photo: Evans)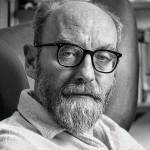 Desmond Bagley
English reporter, film critic, short story writer, and adventure thriller author (The Golden Keel; Wyatt's Hurricane; The Vivero Letter; The Tightrope Men; The Snow Tiger; Flyaway; Juggernaut; Windfall; High Citadel) (born Oct. 29, 1923 – died Apr. 12, 1983; age 59). Desmond Bagley died of stroke complications. (Desmond Bagley Photo: By Permission of Graham Jackson L.M.P.A. Guernsey)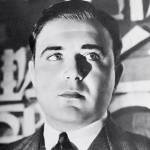 Akim Tamiroff (nee Hovakim Tamiryants)
Armenian-American film actor (Anastasia; Fiesta; The Bridge of San Luis Rey; For Whom the Bell Tolls; Five Graves to Cairo; They Who Dare; After the Fox; Romanoff and Juliet; Pardon My Past; ; Outpost in Morocco; Relentless; Ocean's 11; Desert Legion) (born Oct. 29, 1899 – died Sept. 17, 1972; age 72). Akim Tamiroff died of cancer. (Akim Tamiroff 1937 Photo: Rugene Robert Richee)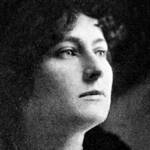 Julia Swayne Gordon
American actress of silent films (Wings; A Midsummer Night's Dream; A Tale of Two Cities; Lady Godiva; Captain Jenk's Dilemma; Playmates; Beau Brummell; Children of Divorce; The Smart Set) & classic movies (The Younger Generation; The Eternal Woman) (born Oct. 29, 1878 – died May 28, 1933; age 54). (Julia Swayne Gordon 1911 Photo: Vitagraph / The Motion Picture Story Magazine)
Douglass Montgomery (aka Robert Douglass Montgomery; Kent Douglass)
American actor of stage and films (Waterloo Bridge; Little Women; Forbidden; Harmony Lane; Lady Tubbs; A House Divided; Paid; The Mystery of Edwin Drood; The Cat and the Canary; Five and Ten; Life Begins With Love; Everything is Thunder; Music in the Air; 8 Girls in a Boat; Counsel for Crime) (born Oct. 29, 1907 – died July 23, 1966; age 58). (Kent Douglass 1932 Photo: Hurrell)
*Images are public domain or Creative Commons licensed & sourced via Wikimedia Commons, Vimeo, YouTube, or Flickr, unless otherwise noted*