October 29th Birthdays
If you were born on October 29th, you share a birthday with these famous people: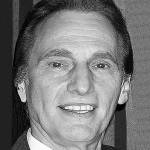 David Brigati is 79 ("The Fifth Rascal")
American musician, and singer for the Hi-Fives (Dorothy), Joey Dee and the Starlighters (Face of an Angel; Peppermint Twist), and background singer with his brother Eddie in The Young Rascals (Once Upon a Dream), born October 29, 1940. (David Brigati 2007 Photo: Ky1958 )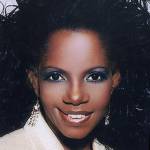 Melba Moore is 74 (nee Beatrice Melba Hill)

American R&B singer (You Stepped Into My Life; This is It), Tony Award-winning actress of stage, TV (Falcon Crest; Melba; Ellis Island; The Love Boat) and movies (Hair; Melba; Loving; Purlie; The Fighting Temptations), born October 29, 1945. (Melba Moore 2005 Photo: Melba Moore)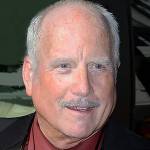 Richard Dreyfuss is 72 (nee Richard Stephen Dreyfus)
Academy Award-winning American actor of stage, TV, and movies (The Goodbye Girl; Mr. Holland's Opus; Jaws; American Graffiti; Close Encounters of the Third Kind; The Big Fix; Stakeout; Always; Stand by Me), born October 29, 1947. (Richard Dreyfuss 2013 Photo: Georges Biard)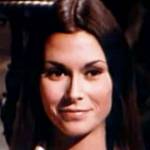 Kate Jackson is 71 (nee Lucy Kate Jackson)
American producer & actress of TV (Sabrina Duncan on Charlie's Angels, Daphne on Dark Shadows; Jill Danko on The Rookies; Amanda King on Scarecrow & Mrs. King; Baby Boom) and movies (Loverboy: Making Love), born October 29, 1948. (Kate Jackson 1973 Satan's School for Girls)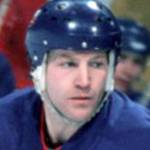 Denis Potvin is 66
Hockey Hall of Fame Canadian pro hockey player, NHL defenceman (New York Islanders captain – 4x Stanley Cups), Calder & James Norris Memorial Trophy winner, and TV sports broadcaster (Florida Panthers & Ottawa Senators), born October 29, 1953. (Denis Potvin 1984 Photo: Charny)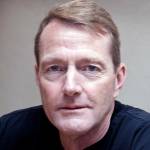 Lee Child is 65 (nee James D. Grant; aka Jim Grant)
Anthony Award-winning English thriller novelist, Jack Reacher series author (Killing Floor; One Shot; The Hard Way; Die Trying; Worth Dying For; Never Go Back; The Midnight Line; Echo Burning; Without Fail; Nothing to Lose), born October 29, 1954. (Lee Child 2010 Photo: Mark Coggins)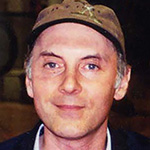 Dan Castellaneta is 62 (nee Daniel Louis Castellaneta)
American character & voice-over actor of TV (Homer Simpson on The Simpsons; Sibs; The Tracey Ullman Show; Aladdin; Hey Arnold!) and movies (The Simpsons Movie; My Giant; The Settlement; The Pursuit of Happyness; Super 8; Fantastic Four), born October 29, 1957. (Dan Castellaneta 2004 Photo: Kevin Stockdale)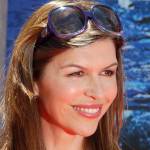 Finola Hughes is 60
British dancer, host & actress of stage (Cats), TV (Anna Devane on General Hospital, All My Children, & General Hospital: Night Shift; Charmed; Pacific Palisades; Granite Flats; L. A. Law), and movies (Staying Alive; Aspen Extreme), born October 29, 1959. (Finola Hughes 2009 Photo: Angela George)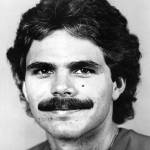 Mike Gartner is 60 (nee Michael Alfred Gartner)
Hockey Hall of Fame Canadian professional hockey player, WHA & NHL right winger (Washington Capitals; New York Rangers; Toronto Maple Leafs; Phoenix Coyotes), NHL Players Association former president, born October 29, 1959. (Mike Gartner c 1981-1982 Photo: Washington Capitals / NHL)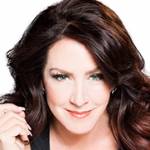 Joely Fisher is 52
American actress of stage, TV (Paige Clark on Ellen; Joy Stark on 'Til Death; Zoe Busiek on Wild Card; Desperate Housewives; Normal, Ohio; Grosse Pointe; Last Man Standing), and movies (Search Engines; Inspector Gadget), born October 29, 1967. (Joely Fisher 2019 Photo: Geffen Playhouse)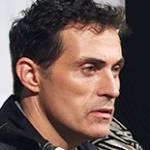 Rufus Sewell is 52
English actor of TV (The Man in the High Castle; The Pillars of the Earth; Eleventh Hour) and movies (The Holiday; Hercules; The Tourist; The Legend of Zorro; A Knight's Tale; Bless the Child; The Very Thought of You; Dangerous Beauty), born October 29, 1967. (Rufus Sewell 2015 Photo: Dave Maass)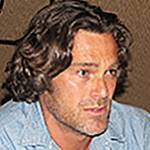 Grayson McCouch is 51
American actor of stage, TV (Dusty Donovan on As the World Turns; Another World; Hollywood Heights; Legacy; All Souls; General Hospital; Beverly Hills, 90210; The Cosby Mysteries) and movies (Armageddon; Throttle), born October 29, 1968. (Grayson McCouch 2009 Photo: Johnbtv)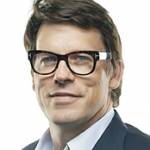 Johann Olav Koss is 51
Norwegian 5-time Olympic medalist speed skater (1992 Albertville 1500m gold, 10000m silver; 1994 Lillehammer 1500m, 5000m, and 10000m gold), speed skating coach for Norway, and founder of Right to Play, born October 29, 1968. (Johann Olav Koss 2013 Photo: Righttoplayinternational)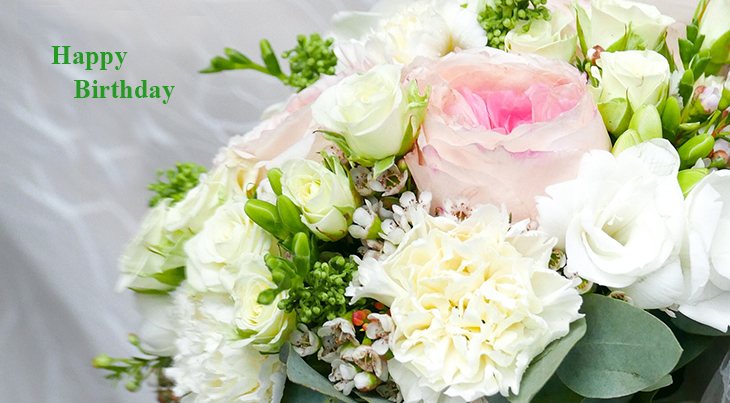 (White & Pink Flowers Photo: Irina via Unsplash)
Happy Birthday to everyone celebrating their birthday on October 29th!
And remembering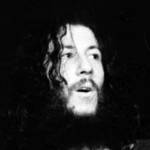 Peter Green (nee Peter Allen Greenbaum)
Rock & Roll Hall of Fame British blues guitarist, singer, songwriter, and co-founder of Fleetwood Mac (Black Magic Woman; Albatross;Shake Your Moneymaker; Man of the World; Need Your Love So Bad; The Green Manalishi; Oh Well) (born Oct. 29, 1946 – died July 25, 2020; age 73). Cause of death for Peter Green is unknown. (Peter Green 1970 Photo: Nick Contador)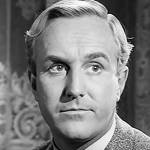 Robert Hardy (nee Timothy Sydney Robert Hardy)

English actor of stage, TV (Siegfried Farnon on All Creatures Great and Small; Mogul; War and Remembrance; The Far Pavilions; Middlemarch; LIttle Dorrit), and movies (Cornelius Fudge in Harry Potter films; Lassie; An Ideal Husband; Sense and Sensibility) (born Oct. 29, 1925 – died Aug. 3, 2017; age 91). Cause of death for Robert Hardy is unknown. (Robert Hardy 1958 The Veil)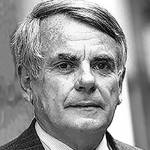 Dominick Dunne
American producer of TV (Adventures in Paradise) & films (The Boys in the Band; Panic in Needle Park; Ash Wednesday), Vanity Fair journalist, and novelist (The Two Mrs. Grenvilles; Too Much Money; An Inconvenient Woman; A Season in Purgatory) (born Oct. 29, 1925 – died Aug. 26, 2009; age 83). Dominick Dunne died of bladder cancer. (Dominick Dunne 1988 Photo: Tony Prime)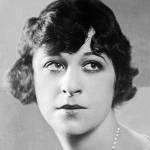 Fanny Brice (nee Fania Borach; aka Fannie Brice)
Grammy Hall of Fame American model, comedienne, singer (My Man; Second Hand Rose), actress of vaudeville & Broadway stages, radio (The Baby Snooks Show), and movies, inspiration for movies Funny Girl, & Rose of Washington Square (born Oct. 29, 1891 – died May 29, 1951; age 59). Fanny Brice died of a cerebral hemorrhage. (Fanny Brice 1911 Photo: Bain News Service)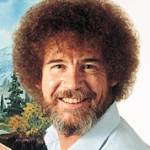 Bob Ross (nee Robert Norman Ross)
American artist, landscape oil painter, art teacher (wet-on-wet or alla prima technique) and television host (The Joy of Painting), founder of Bob Ross Inc. (art supplies, painting instruction books & classes), and author (The Best of the Joy of Painting with Bob Ross) (born Oct. 29, 1942 – died July 4, 1995; age 52). Bob Ross died.of lymphoma. (Bob Ross 1980s Photo: haiden goggin)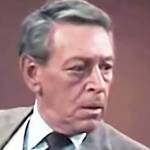 Lew Parker (nee Austin Lewis Jacobs)
American comedian, musical theatre actor & host of stage, TV (Lew Marie on That Girl; John Bickerson on Star Time; Your Surprise Store; The Lucy Show; Here's Lucy; The Jackie Gleason Show; The Ed Sullivan Show), and movies (Are You with It?; Country Music Holiday) (born Oct. 29, 1907 – died Oct. 27, 1972; age 64). Lew Parker died of cancer. (Lew Parker 1966 The Lucy Show)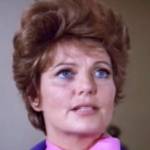 Geraldine Brooks (nee Geraldine Stroock)
American actress of TV (Arden Dellacorte on Love of Life; Executive Suite; The Fugitive; Climax!; The Virginian; Bonanza) and movies (The Green Glove; Cry Wolf; Mr. Ricco; Johnny Tiger; Streets of Sorrow; Street of Sinners; Challenge to Lassie; Volcano) (born Oct. 29, 1925 – died June 19, 1977; age 51). Geraldine Brooks died of a heart attack. (Geraldine Brooks 1971 Dan August)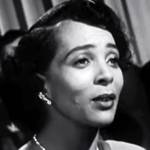 Hadda Brooks (nee Hattie L. Hapgood; "Queen of the Boogie")
American singer, pianist, & performer of stage, radio (Out of the Blue; Swingin' The Boogie), TV (The Hadda Brooks Show), and films (The Bad and the Beautiful; The Crossing Guard; The Thirteenth Floor; I'll Wave Back; Boogie Woogie Blues; The Joint Is Jumpin')  (born Oct. 29, 1916 – died Nov. 21, 2002; age 86). Hadda Brooks died after open-heart surgery. (Hadda Brooks 1950 In a Lonely Place)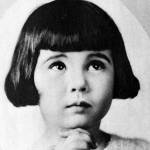 Baby Peggy (nee Peggy-Jean Montgomery; aka Diana Serra Cary)
American child actress of vaudeville & silent movies (Fool's Paradise; Helen's Babies; Ah! Wilderness; Prisoners of the Storm; Brownie's Little Venus; Fools First; The Darling of New York; The Law Forbids; Souls At Sea; The Family Secret), writer & film historian (born Oct. 29, 1918 – died Feb. 24, 2020; age 101). Cause of death for Baby Peggy is unknown. (Baby Peggy 1923 Photo: Evans, L.A.)
Desmond Bagley
English freelance reporter, film critic, short story writer, and adventure thriller author (The Golden Keel; Wyatt's Hurricane; Landslide; The Vivero Letter; The Freedom Trap; The Tightrope Men; The Snow Tiger; Flyaway; Bahama Crisis; Juggernaut; Night of Error; Windfall; High Citadel) (born Oct. 29, 1923 – died Apr. 12, 1983; age 59). Desmond Bagley died of stroke complications.
*Images are public domain or Creative Commons licensed & sourced via Wikimedia Commons, Vimeo, YouTube, or Flickr, unless otherwise noted*