October 1st Birthdays
If you were born on October 1st, you share a celebrity birthday with these famous people:
Julie Andrews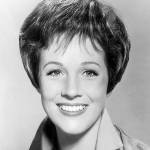 is 87 (nee Julia Wells; married Blake Edwards)
Grammy, Emmy & Academy Award-winning English singer, TV & film actress (The Sound of Music; Mary Poppins; Hawaii; Thoroughly Modern Millie; Victor/Victoria; The Princess Diaries; Darling Lili; Torn Curtain; A Fine Romance; That's Life!), born October 1, 1935. (Julie Andrews 1965: 20th Century Fox)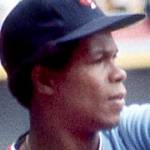 Rod Carew is 77 (nee Rodney Cline Carew)
National Baseball Hall of Fame retired Panamanian-American Major League Baseball first baseman (Minnesota Twins; California Angels), American League 1967 Rookie of the Year & 1977 MVP, 18-time MLB All-Star (1967-1984), born October 1, 1945. (Rod Carew 1975 Photo: RickiDikeman)
Stephen Collins is 75 (ex of Faye Grant)
American musician, actor of TV (Eric Camden on 7th Heaven; Revolution; No Ordinary Family; Sisters; Tattinger's) and films (Jumpin' Jack Flash; All the President's Men; Star Trek: The Motion Picture; The Three Stooges; Brewster's Millions), born October 1, 1947. (Stephen Collins 2014 Photo: Gage Skidmore)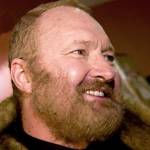 Randy Quaid is 72 (brother of Dennis Quaid)
American actor of movies (Independence Day; National Lampoon's Vacation; Hard Rain; Brokeback Mountain; Parents; Kingpin; Bye Bye Love; The Slugger's Wife; The Paper; The Last Detail; Midnight Express; Real Time) and TV (Davis Rules), born October 1, 1950. (Randy Quaid 2008 Photo: James Jeffrey)
Richard Schlesinger is 68
Emmy Award-winning American TV correspondent & CBS News broadcast news journalist (CBS Evening News; 48 Hours; CBS News Sunday Morning; 48 Hours on ID; Public Eye with Bryant Gumbel; special reports) born October 1, 1954.
Elizabeth Dennehy is 62 (daughter of Brian Dennehy)
American actress of stage, TV (Christine Blake Bauer Lindsey Thorpe on Guiding Light; Charmed; The Agency; Gideon's Crossing; Star Trek: The Next Generation), movies (Red Dragon; Welcome to Paradise; The Game; The Waterdance), and children's acting coach, born October 1, 1960.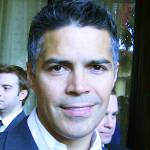 Esai Morales is 60 (nee Esai Manuel Morales Jr.)
Puerto-Rican American actor of movies (La Bamba; Rapa Nui; Bad Boys; The Principal) and TV (Lt. Tony Rodriguez on NYPD Blue; American Family; Vanished; Resurrection Blvd; Jericho; Criminal Minds; Ozark; Caprica; NCIS: Los Angeles), born October 1, 1962. (Esai Morales 2009 Photo: Kristin Dos Santos)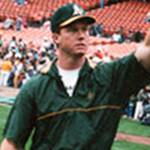 Mark McGwire is 59
American Major League Baseball first baseman (Oakland Athletics – 1989 World Series Champs; St. Louis Cardinals), 1987 MLB Rookie of the Year, 1990 Gold Glove Award winner, 12-time All-Star, 3-time Silver Slugger, and MLB Coach, born October 1, 1963. (Mark McGwire 1989 Photo: Nikki) 
Beth Chamberlin is 59
American actress of TV (Beth Raines Bauer Spaulding on Guiding Light; Nancy Trent on Days of Our Lives; Law & Order: Special Victims Unit), movies (The Big Picture; Best Shots; The Right Way), and fitness trainer, born October 1, 1963.
Ted King is 57 (nee Theodore William King; aka T. W. King)
American actor of TV (Lorenzo Alcazar on General Hospital; Tomas Delgado on One Life to Live; Charmed; Prison Break; Ron Nettles on Another World; Danny Roberts on Loving & The City; Timecop) and movies (The X Files; Impostor; Hoodlum & Son; Shouting Secrets; Wrong Swipe; The Good Neighbor), born October 1, 1965.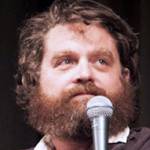 Zach Galifianakis is 53 (nee Zachary Knight Galifianakis)
American comedian, screenwriter, & actor of TV (Baskets; Tru Calling; Boston Common; Comedy Central Presents; Late World with Zach; Between Two Ferns With Zach Galifianakis; Bored to Death) and movies (The Hangover films; Due Date), born October 1, 1969. (Zach Galifianakis 2012 Photo: CleftClips)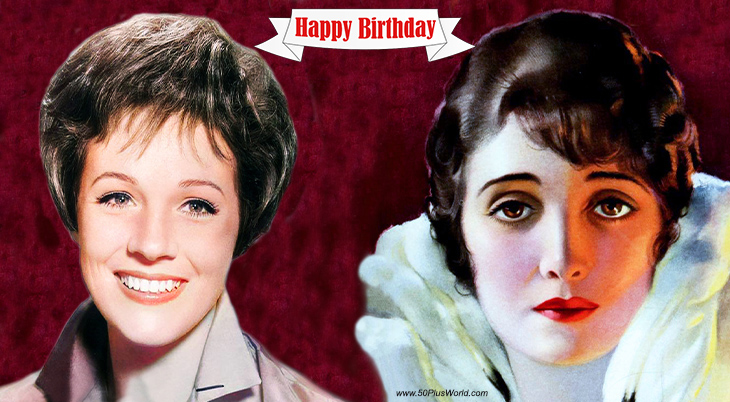 (Julie Andrews 1965 20th Century Fox [colorized] | Alice Joyce 1920: Rolf Armstrong)
Happy Birthday to everyone celebrating their birthday on October 1st!
Remember These October 1st Famous Birthdays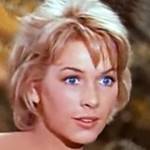 Stella Stevens (nee Estelle Eggleston; partner of Bob Kulick)

American Playboy model, actress of TV (Luta-Mae on Flamingo Road; Phyllis on Santa Barbara; Jake on General Hospital) and movies (The Nutty Professor; Girls! Girls! Girls!; The Courtship of Eddie's Father; The Poseidon Adventure; The Long Ride Home; L'il Abner) (born Oct. 1, 1938 – died Feb. 17, 2023; age 84). Mother of Andrew Stevens. (Stella Stevens 1960 Bonanza)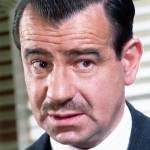 Walter Matthau (married Carol Marcus; father of Charlie Matthau)

Tony & Academy Award-winning American actor of stage, TV (Tallahassee 7000) & films (The Odd Couple; The Front Page; Grumpy Old Men; Cactus Flower; Hello, Dolly!; A New Leaf; The Bad News Bears; Hopscotch; The Couch Trip; I.Q.; Dennis the Menace; House Calls) (born Oct. 1, 1920 – died July 1, 2000; age 79). Walter Matthau died of heart disease. (Walter Matthau 1961 Charade)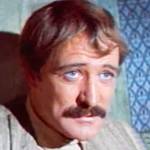 Richard Harris (nee Richard St. John Harris; ex of Ann Turkel)

Irish singer-actor of stage & movies (Camelot; This Sporting Life; Hawaii; Caprice; The Cassandra Crossing, The Heroes of Telemark; Cromwell; A Man Called Horse; Harry Potter and the Sorcer's Stone) (born Oct. 1, 1930 – died Oct. 25, 2002; age 72). Richard Harris had pneumonia and Hodgkin's Disease before he died. (Richard Harris 1970 The Molly MaGuires Trailer)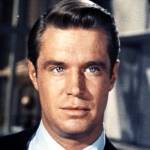 George Peppard (nee George Peppard Jr.; ex of Elizabeth Ashley)
American actor of TV (Banacek; The A-Team; Doctor's Hospital) and movies (Breakfast at Tiffany's; The Carpetbaggers; How the West Was Won; The Blue Max; The Groundstar Conspiracy; Newman's Law) (born Oct. 1, 1928 – died May 8, 1994; age 65). George Peppard had lung cancer and died of pneumonia. (George Peppard Screenshot: Breakfast at Tiffany's 1961 Trailer)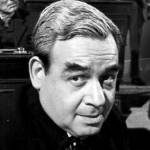 Tom Bosley (nee Thomas Edward Bosley)
Tony Award-winning American actor of stage, movies, & TV (Howard Cunningham on Happy Days; Father Dowling Mysteries; Murder, She Wrote; The Sandy Duncan Show; The Debbie Reynolds Show; Streets of San Francisco) born Oct. 1, 1927 – died Oct. 19, 2010; age 83). Tom Bosley died of staph infection complications. (Tom Bosley 1965 Profiles in Courage Photo: NBC TV)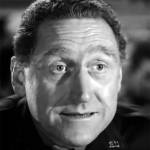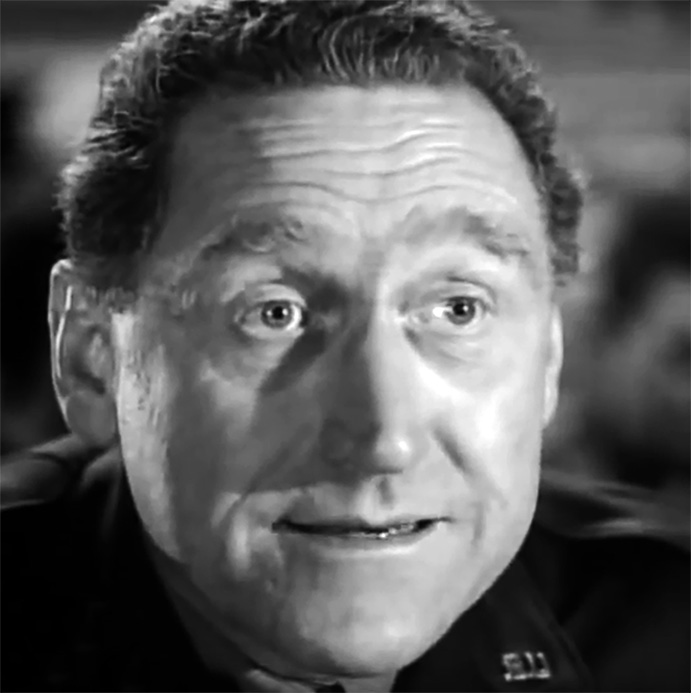 James Whitmore (nee James Allen Whitmore Jr.)
Grammy, Emmy, & Tony-winning American actor of stage, TV (The Law and Mr. Jones; Gunsmoke; The Virginian; My Friend Tony; The Big Valley), and movies (Where the Red Fern Grows; Because You're Mine; The Majestic; Guns of the Magnificent Seven) (born Oct. 1, 1921 – died Feb. 6, 2009; age 87). Married Noreen Nash; ex of Audra Lindley. (James Whitmore 1965 12 O'Clock High)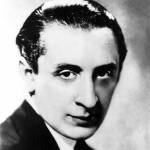 Vladimir Horowitz
Russian-American composer, Grammy Hall of Fame classical "Romantic" pianist and recording artist (Liszt's Hungarian Rhapsodies; Mozart's Piano Concerto No. 23) (born Oct. 1, 1903 – died Nov. 5, 1989; age 86). Vladimir Horowitz died of a heart attack. (Vladimir Horowitz c. 1930s Photo: Bain News Service / Library of Congress)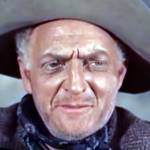 Everett Sloane (nee Everett H. Sloane)
American actor of stage, radio, TV (The Dick Tracy Show; Official Detective; Zorro; Climax! Rawhide; Wagon Train) & movies (Citizen Kane; The Lady from Shanghai; Journey Into Fear; Marjorie Morningstar; Bird of Paradise; Lust For Life; The Blue Veil) (born Oct. 1, 1909 – died Aug. 6, 1965; age 55). Everett Sloane died by suicide (barbiturate overdose). (Everett Sloane 1960 Bonanza)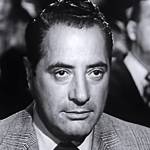 Joe Kirk (nee Ignazio Curcuruto; ex brother-in-law of Lou Costello)
American comedian, character & voice over actor of vaudeville stages, radio, TV (Mr. Bacciagalupe on The Abbott and Costello Show; Circus Boy), and movies (Abbott and Costello Go to Mars; Pistol Packin' Mama; Fort Algiers; Blonde Ransom; Sweethearts of the USA) (born Oct. 1, 1903 – died Apr. 16, 1975; age 71). Cause of death for Joe Kirk is unknown. (Joe Kirk 1949 Impact)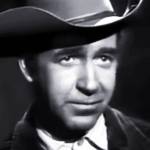 Robert Gist (aka Bob Gist; ex of Agnes Moorehead)
American actor and director of TV (Peter Gunn; Naked City; The Richard Boone Show; Have Gun – Will Travel; Dr. Kildare; Route 66; 12 O'Clock High) and films (The Stratton Story; An American Dream; A Dangerous Profession; Jigsaw; One Minute to Zero) (born Oct. 1, 1917 – died May 21, 1998; age 80). Cause of death for Robert Gist is unknown. (Robert Gist 1958 Zane Grey Theater)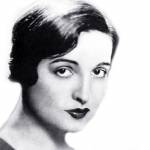 Alice Joyce (Madonna of the Silent Screen; ex of Tom Moore, Clarence Brown)
American actress & film star (The Green Goddess; The Squall; Sorrell and Son; The Noose; So's Your Old Man; The Ace of Cads; Beau Geste; Dancing Mothers; The Passionate Adventure; Mannequin; Stella Dallas; The Home Maker; White Man) (born Oct. 1, 1890 – died Oct. 9, 1955; age 65). Alice Joyce died of a blood & heart illness. (Alice Joyce 1926: Paramount Pep Club Year Book)
*Images are public domain or Creative Commons licensed & sourced via Wikimedia Commons, Vimeo, YouTube, or Flickr, unless otherwise noted*