April 1949 Moments in Time
News Headlines & Entertainment Trivia from April, 1949: Impact film-noir; North Atlantic Treaty signing (NATO is born); Wallace Beery's birthday, Big Jack movie release, and death.
Impact Movie Premiere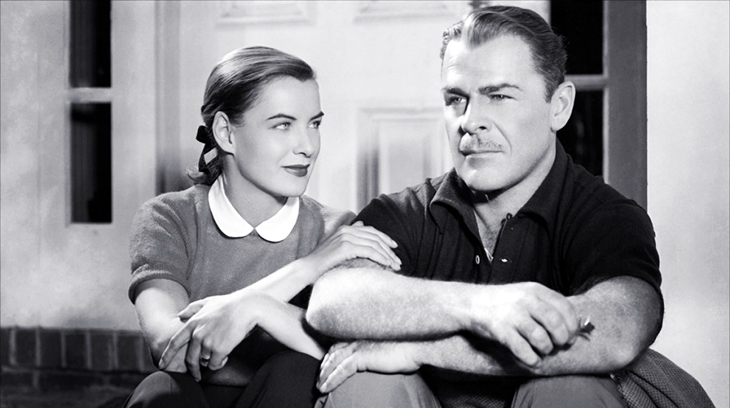 (Ella Raines & Brian Donlevy 1949 Impact)
The film noir crime drama Impact (1949) was released across the USA on April 1, 1949 by United Artists. Impact was filmed on location in California's Angeles National Forest and several towns, including Larkspur (standing in for Larkspur, Idaho), Santa Monica, Sausalito, and San Francisco.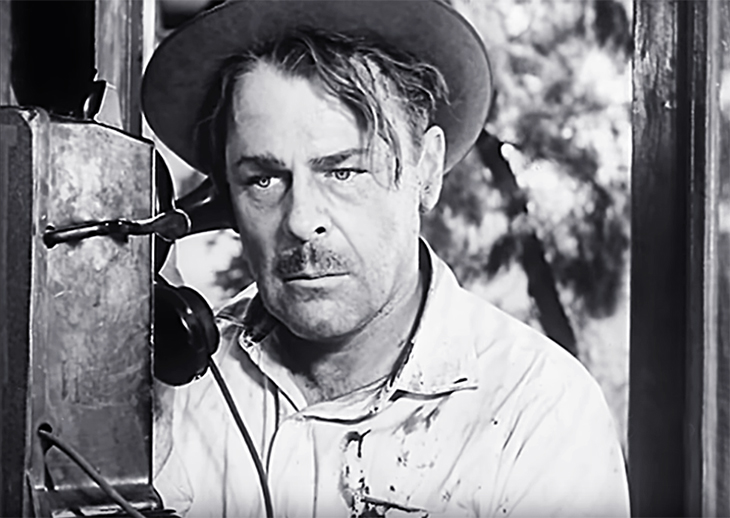 (Brian Donlevy as Walter Williams 1949 Impact)
Brian Donlevy and Helen Walker are wealthy married couple Walter and Irene Williams.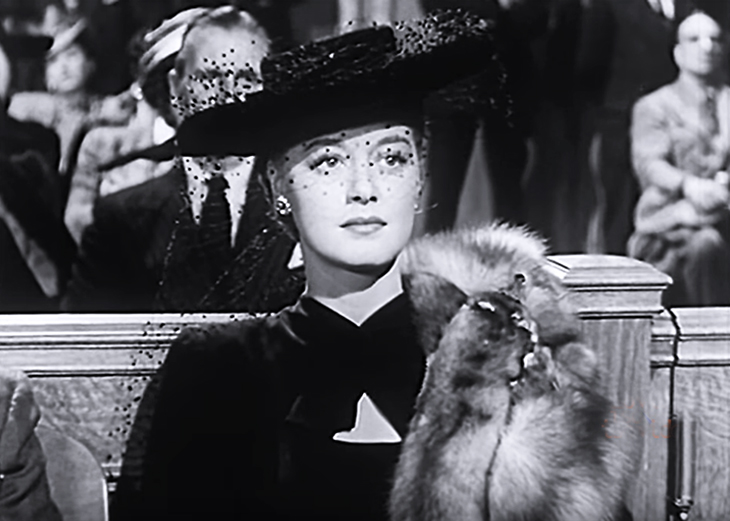 (Helen Walker as Irene Williams 1949 Impact )
Irene is cheating on Walter and plotting to kill him with her lover. Irene's plan goes awry when Walter escapes a murder attempt, and her lover dies in a fiery car crash – in Walter's car.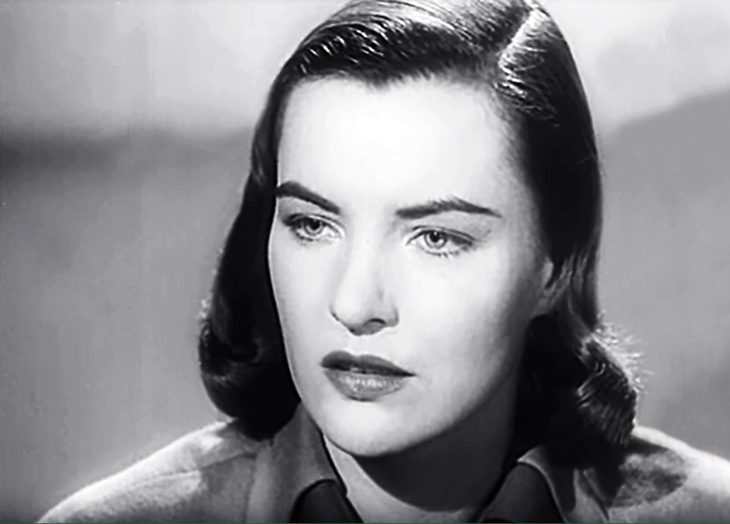 (Ella Raines as Marsha Peters 1949 Impact)
Presumed dead, Walter seeks shelter in a small town where he gets a job as an auto mechanic and meets beautiful, sympathetic Marsha Peters (Ella Raines).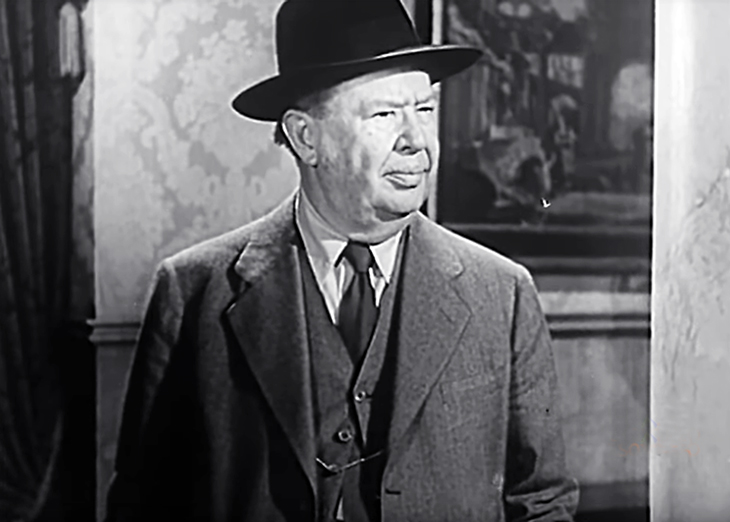 (Charles Coburn as Lt. Tom Quincy 1949 Impact)
Veteran character actor Charles Coburn is Lt. Tom Quincy, Anna May Wong is Su Lin Chung, Philip Ahn is Ah Sing, and Jason Robards Sr. is a judge.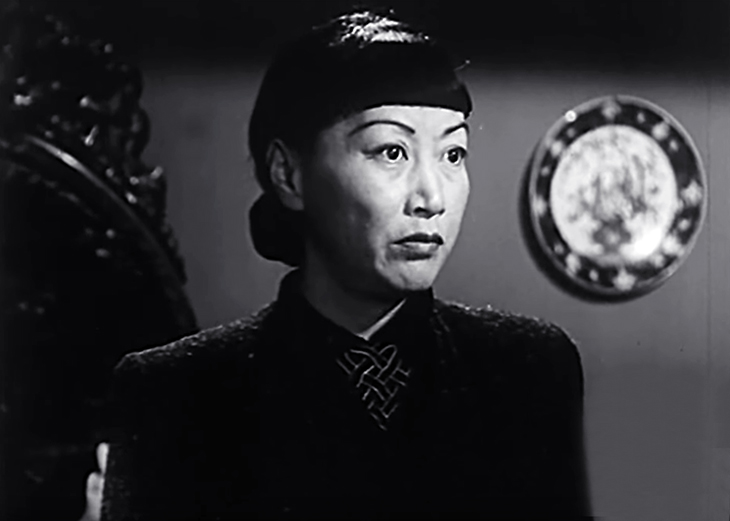 (Anna May Wong as Su Lin Chung 1949 Impact)
Impact's filmmakers took heat from some critics for product placement of different brands (Pabst Blue Ribbon, Coca-Cola; and Mobil, to name a few), at the time a frowned-upon practice.
Critics of 1949 gave the film mixed reviews, but 70+ years later, Impact has held up with audiences who see it as a good "B" film-noir suspense/drama and give it a solid 7.1 rating on IMDB.
North Atlantic Treaty Signing
On April 4, 1949, the North Atlantic Treaty was finalized and signed by a committee of representatives from 10 countries. Sometimes referred to as the Washington Treaty (because it was signed in Washington, D.C.), the original intent of the treaty was to defend Western Europe from an attack by the Soviet Union during the Cold War. Talks had begun a year earlier and previous early drafts had been composed. 
In article 5 of the North Atlantic Treaty, the signing nations (Belgium, Canada, Denmark, France, Iceland, Italy, Luxembourg, Netherlands, Norway, Portugal, United Kingdom, and United States) agree that they will come to the aid of the other member countries
"to safeguard the freedom, common heritage and civilization of the peoples, founded on the principles of democracy, individual liberty and the rule of law."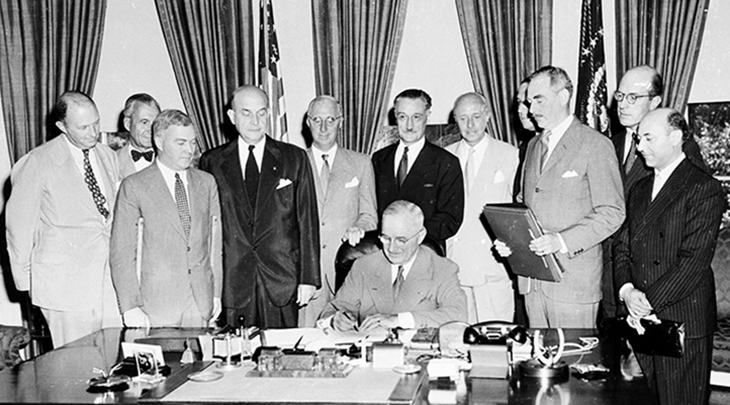 (President Truman Signing the North Atlantic Treaty 1949 Photo: Abbie Rowe) 
NATO (the intergovernmental North American Treaty Organization) was formed in 1951, and is responsible for implementing the North Atlantic Treaty. 
More than 50 years would go by after the signing in April 1949, before article 5 of the North Atlantic Treaty was invoked for the first (and only) time – in October 2001, during "Operation Eagle Assist" as part of the NATO response to support the United States after the September 11, 2001 attacks in the U.S.A. 
Today NATO has over 30 member countries, and a wide range of responsibilities and history of operations.
Wallace Beery's Birthday, Big Jack Premiere, and Death
Academy Award-winning character actor Wallace Beery celebrated his 64th birthday on April 1st 1949 (he was born on April Fool's Day in 1885). Eleven days later on April 12, 1949 his last film, the western comedy-drama Big Jack (1949) was released.
Big Jack has the burly Beery playing the title character, bandit leader Big Jack Horner. Actor Richard Conte plays a doctor whom Big Jack rescues from a lynching; turns out, the doc had been stealing bodies from graves for experiments. Big Jack was the seventh film that actress Marjorie Main co-starred in with Beery, between 1940-1949. She plays Flapjack Kate, a comedic foil for Beery/Big Jack. 
This trailer for Big Jack features Wallace Beery, Marjorie Main, Richard Conte, Edward Arnold as Mayor Mahoney, and Vanessa Brown.
Wallace Beery had been in ill health while filming Big Jack, and he died of a heart attack on the 15 of April 1949, just 3 days after the movie was released. The Los Angeles Times reported that at his deathbed were his brother William Beery & wife, his nephew Noah Beery Jr. (Wallace Beery was the younger brother of actor Noah Beery Sr.), his second ex-wife Arleta Beery, and their adopted daughter Carol Ann. 
In addition to sharing a Best Acting Oscar for his performance in The Champ (1931) with actor Fredric March (for March's Doctor Jekyll and Mr. Hyde), Beery was a record-setting fisherman and pilot who flew himself to many film locations. After giving up a career as a teenage elephant handler in the Ringling Bros. Circus, Wallace Beery's film career began in the era of silent films. He acted in and directed many silent "shorts" between 1913-1919, before concentrating on a career in front of the cameras.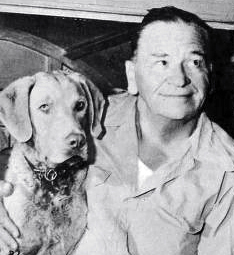 (Wallace Beery and dog c. 1949 Photo: Screenland)
Movie studios liked to promote Beery as a tough guy with a heart of gold to great effect at the box office in films like Min and Bill (1930) with Marie Dressler, but by most accounts (his ex-wives Arleta Beery / aka Rita Gilman, and Gloria Swanson; his former co-stars; and child actors that he worked with), Beery's inside matched his rough-looking outside. 
Wallace Beery died without a will, leaving an estate valued at $2.2 million estate to be contested for 3 years.
*Images are believed to be in the public domain and/or Creative Commons licensed & sourced via Wikimedia Commons, Vimeo, YouTube, or Flickr, unless otherwise noted*