June 4th Birthdays
If you were born on June 4th you share a birthday with these famous people: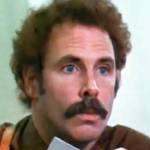 Bruce Dern is 82

Octogenarian senior, American actor of movies (Coming Home; The War Wagon; Hang 'Em High; The Cowboys; The Great Gatsby, Family Plot; Black Sunday; Nebraska; Middle Age Crazy, The 'Burbs) and TV (Stoney Burke; Big Love) (born June 4, 1936). (Bruce Dern 1973 The Laughing Policeman)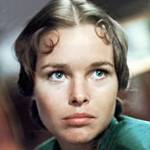 Michelle Phillips is 74 (nee Holly Michelle Gilliam)
American songwriter & singer with The Mamas & The Papas (California Dreamin'; I Saw Her Again; Monday, Monday), actress of movies & TV (Anne Sumner on Knots Landing; Beverly Hills, 90210; Search for Tomorrow; Hotel), and septuagenarian  born June 4, 1944. (Michelle Phillips 1973 Dillinger)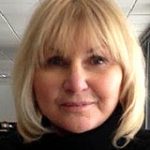 Sandra Post is 70
Canadian senior citizen, retired ladies professional golfer with 8 LPGA Tour wins, 1968 LPGA Rookie of the Year, member of the Canadian Sports Hall of Fame & Canada Golf Hall of Fame, born June 4, 1948. (Sandra Post Photo: Courtesy Sandra Post Golf School)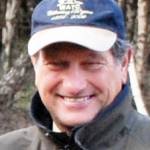 Bob Champion is 70 (nee Robert Champion)
English senior, horse trainer, former race horse jockey, and testicular cancer survivor (founder Bob Champion Cancer Trust), who went on to win the 1981 Grand National (aboard Aldaniti) and inspire the film Champions (1984), born June 4, 1948. (Bob Champion 2008 Photo: Magic Foundry)
Parker Stevenson is 66 (nee Richard Stevenson Parker Jr.)
American senior, actor of TV (Frank Hardy on The Hardy Boys/Nancy Drew Mysteries; Falcon Crest; Melrose Place; Baywatch; Greenhouse Academy; North and South, Book II) and movies (Lifeguard; Stroker Ace; A Separate Peace), born June 4, 1952. (Parker Stevenson 1978 The Hardy Boys Mysteries Photo: ABC)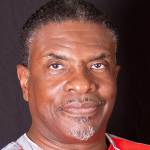 Keith David is 62 (nee Keith David Williams)

Emmy Award-winning 60+ American voice artist & actor of movies (Platoon; The Thing; Dead Presidents; Bird; Executive Target; Always; Men at Work; Final Analysis; Agent Cody Banks), stage & TV (Greenleaf; Community; ER; 7th Heaven; The Cape), born June 4, 1956. (Keith David 2010 Photo: Brad Bethell)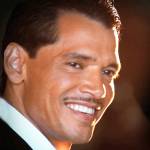 El DeBarge is 57 (nee Eldra Patrick DeBarge)

Fifty-five-plus American music producer, keyboardist, songwriter, & singer with DeBarge (Rhythm of the Night; Who's Holding Donna Now; All This Love; Time Will Reveal) and solo (Who's Johnny; Love Always; Real Love; You Know What I Like), born June 4, 1961. (El DeBarge 2011 Lay With You Screenshot)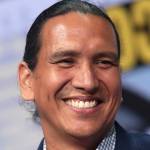 Michael Greyeyes is 51
Canadian First Nations 50+ dancer (National Ballet of Canada) & actor of movies (Passchendaele; Dance Me Outside; Firestorm; The New World) and TV (Fear the Walking Dead; Rough Riders; Walker, Texas Ranger; Klondike), born June 4, 1967. (Michael Greyeyes 2017 Photo: Gage Skidmore)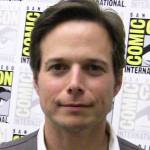 Scott Wolf is 50
Fifty-plus American actor of TV (Bailey Salinger on Party of Five; Everwood; The Night Shift; Perception; V; The Nine; Spin City; Saved by the Bell) and movies (Emmett's Mark; The Evening Star; White Squall; Double Dragon), born June 4, 1968. (Scott Wolf 2009 Photo: Kristin Dos Santos)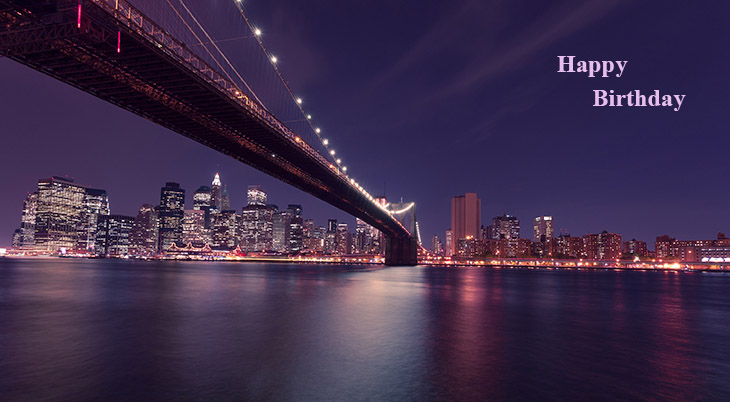 (Brooklyn Bridge Photo: Anders Jildenn via Unsplash)
Happy Birthday to everyone celebrating their birthday on June 4th!
And remembering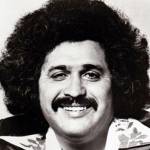 Freddy Fender (nee Baldemar Garza Huerta; "El Bebop Kid")
American Grammy Award-winning rockabilly & country music singer (Wasted Days and Wasted Nights; Before the Next Teardrop Falls; Secret Love; You'll Lose a Good Thing; Vaya con Dios; Living It Down; The Rains Came) (born June 4, 1937 - died Oct. 14, 2006; age 69). Freddie Fender died of lung cancer. (Freddie Fender 1981 Photo: ABC / Dot Records)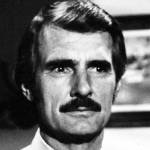 Dennis Weaver (nee William Dennis Weaver)

American actor of TV (Chester on Gunsmoke; Tom Wedloe on Gentle Ben; McCloud; Kentucky Jones; Emerald Point N.A.S.; Centennial; Stone; Buck James; Lonesome Dove: The Series) and movies (Dragnet; Gentle Giant) (born June 4, 1924 - died Feb. 24, 2006; age 81). Dennis Weaver died of cancer complications. (Dennis Weaver 1977 McCloud Photo: NBC)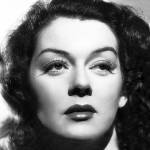 Rosalind Russell (nee Catherine Rosalind Russell; aka C.A. McKnight)

Tony Award-winning American actress of stage and movies (Auntie Mame; Gypsy; His Girl Friday; Hired Wife; No Time For Comedy; They Met in Bombay; My Sister Eileen; Picnic; The Trouble With Angels; The Women; Mrs. Pollifax-Spy) (born June 4, 1907 - died Nov. 28, 1976; age 69). Rosalind Russell died of breast cancer. (Rosalind Russell c 1940 Photo)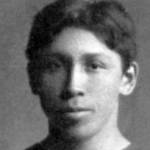 Tom Longboat (nee Thomas Charles Longboat; aka Cogwagee)
Indian and Canadian Sports Hall of Fame Onondaga First Nations long distance marathon runner, winner of the 1907 Boston Marathon in record time, and WWI Canadian Army dispatch runner in France (twice wounded and declared dead) (born June 4, 1887 - died Jan. 9, 1949; age 61). Tom Longboat died of pneumonia. (Tom Longboat 1907 Photo: Charles Aylett)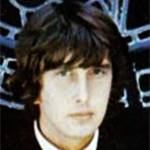 Gordon Waller
English singer & songwriter solo & in the duo Peter and Gordon (A World Without Love; Lady Godiva; True Love Ways; Woman; I Go to Pieces; Knight in Rusty Armour; To Know You is to Love You; Nobody I Know; I Don't Want to See You Again) (born June 4, 1945 – died July 17, 2009; age 64). Gordon Waller died of a heart attack. (Gordon Waller 1966 Photo: Capitol Records / Billboard) 
*Images are public domain or Creative Commons licensed & sourced via Wikimedia Commons, Vimeo, or Flickr, unless otherwise noted*