June 23rd Birthdays
If you were born on June 23rd you share a celebrity birthday with these famous people: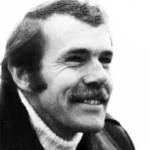 Richard Bach is 87 (ex of Leslie Parrish)

American writer, former US Navy Reserve fighter pilot, barnstorming stunt flyer, and best selling fiction novelist (Jonathan Livingston Seagull; One: A Novel; Out Of My Mind; Nothing by Chance; Illusions: The Adventures of a Reluctant Messiah), born June 23, 1936. (Richard Bach 1973 Photo) 
Ted Shackelford is 77 (nee Theodore Tillman Shackelford III)
American actor of TV (Gary Ewing on Dallas & Knots Landing; Jeffrey Bardwell on The Young and the Restless; Ray Gordon on Another World; Space Precinct; Savannah; Wonder Woman; Hotel; The Rockford Files) & films (Sweet Revenge), born June 23, 1946. Ex-partner of Teri Austin. (Ted Shackelford 1986: CBS)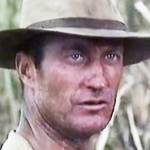 Bryan Brown is 76 (married Rachel Ward)
Australian actor of TV (The Thorn Birds; A Town Like Alice; The Good Wife; Lessons from the Grave; Old School) and movies (Breaker Morant; F/X; Tai-Pan; Cocktail Gorillas in the Mist; Australia; Blame it on the Bellboy; Prisoner of the Sun), born June 23, 1947. (Bryan Brown 1983 The Thorn Birds: ABC)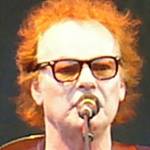 Myles Goodwyn is 75 (nee Miles Francis Goodwin)
Canadian rock musician, singer & songwriter (Do You Know What I Mean), lead vocalist for April Wine (Tonight is a Wonderful Time to Fall in Love; You Won't Dance With Me; Rock and Roll is a Vicious Game; Just Between You and Me) born June 23, 1948. (Myles Goodwyn 2008 Photo: Tabercil)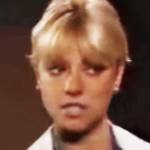 Roberta Leighton is 70 (nee Roberta Leighton Weimar)

American actress of TV (Dr. Cassandra Reed on The Young and the Restless; Ginger Dawson on Days of Our Lives; Shirley Pickett on General Hospital; Barnaby Jones) and movies (Stripes; Barracuda; Covergirl), born June 23, 1953. Married Corey Young; ex-fiancee of David Hasselhoff. Roberta Leighton 1980)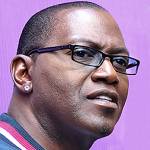 Randy Jackson is 67 (nee Randall Darius Jackson)
Grammy Award-winning American bass guitarist, session musician, music producer (MCA Records; Columbia Records), TV performer & producer (American Idol; America's Best Dance Crew), and radio host (Randy Jackson's Hit List), born June 23, 1956. (Randy Jackson 2009 Photo: Yahoo)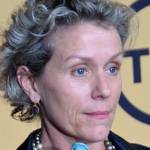 Frances McDormand is 66 (nee Cynthia Ann Smith; married Joel Coen)
Tony, Emmy, & Academy Award-winning American actress of TV (State of Grace), and movies (Fargo; Raising Arizona; Something's Gotta Give; Three Billboards Outside Ebbing, Missouri; Burn After Reading), born June 23, 1957. (Frances McDormand 2015 Photo: Red Carpet Report on MingleMediaTV)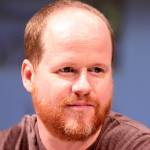 Joss Whedon is 59 (nee Joseph Hill Whedon; son of Tom Whedon)

American film producer (Mutant Enemy Productions founder), movie director & screenwriter (The Avengers; Toy Story), TV series creator (Buffy the Vampire Slayer; Agents of S.H.I.E.L.D.; Angel; Dollhouse; Firefly), and comic book writer (Fray), born June 23, 1964. (Joss Whedon 2010 Photo: Gage Skidmore)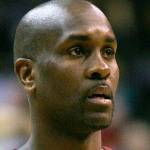 Gary Payton is 55
Naismith Memorial Basketball Hall of Fame retired NBA point guard (Seattle Supersonics 1990-2003; Los Angeles Lakers, Boston Celtics, Miami Heat – 2006 NBA Champions), 9-time NBA All-Star player, and 1996 NBA Defensive Player of the Year, born June 23, 1968. (Gary Payton 2007 Photo: Keith Allison)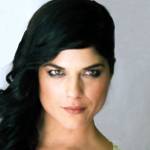 Selma Blair is 51 (nee Selma Blair Beitner; ex of Ahmet Zappa)
American actress of TV (Kate Wales on Anger Management; Zoe, Duncan, Jack & Jane; Kath & Kim) and films (Cruel Intentions; Down to You; Legally Blonde; The Sweetest Thing; A Guy Thing; Hellboy; The Fog; Strong Island Boys; Brown's Requiem; Highway), born June 23, 1972. (Selma Blair 2011 Photo: Tabercil)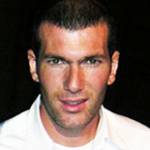 Zinedine Zidane is 51 ("Zizou")
French soccer / football attacking midfielder (Juventus; Real Madrid), 1998 Ballon d'Or & FIFA World Cups, UEFA Euro 2000 winner, FIFA World Player of the Year (1998, 2000, 2003), & Real Madrid coach, born June 23, 1972. (Zinedine Zidane 2008 Photo: José D. López-Palacios/ 20 Minutos)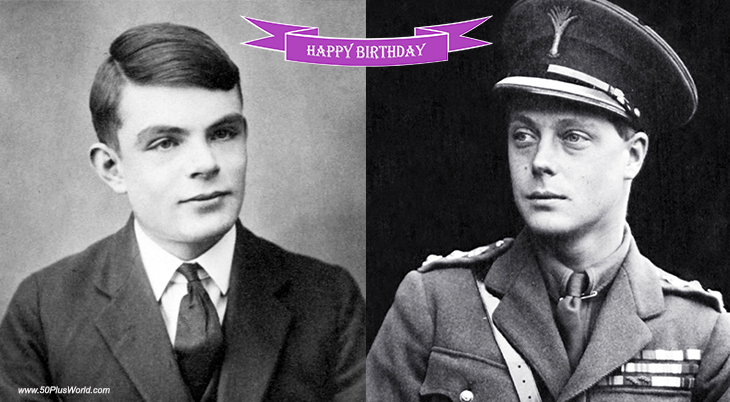 (Alan Turing c. 1928 | King Edward VIII / HRS Prince of Wales: Freeland Studio)
Happy Birthday to everyone celebrating their birthday on June 23rd!
Remember These June 23rd Famous Birthdays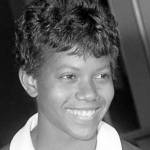 Wilma Rudolph

U.S. Olympic, and National Tack & Field Hall of Fame world record-setting 4-time Olympic medal-winning sprinter (1960 Rome 100m, 200m, & 4x100m relay gold medalist; 1945 Melbourne 4x100m relay bronze) (born June 23, 1940 – died Nov. 12, 1994; age 54. Wilma Rudolph died of throat & brain cancer. (Wilma Rudolph 1960 Photo: Henk Lindeboom / Nationaal Archief)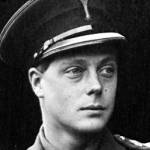 King Edward VIII (Edward Albert Christian George Andrew Patrick David)

King of the United Kingdom & Dominions of the British Empire and Emperor of India, who abdicated to marry divorcee Wallis Simpson. Son of King George V, brother of King George VI & uncle of Queen Elizabeth II (born June 23, 1894 – died May 28, 1972; age 77). King Edward VIII died of  throat cancer. (King Edward VIII 1919 Photo: Freeland Studio)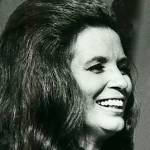 June Carter Cash (nee Valerie June Carter; married Johnny Cash)
Grammy Award-winning American musician, singer-songwriter (Ring of Fire; Can the Circle Be Unbroken) with the Carter Family, Johnny Cash (Jackson; If I Were a Carpenter), & actress (The Apostle; The Johnny Cash Show) (born June 23, 1929 – died May 15, 2003; age 73). Ex of Carl Smith; mother of Carlene Carter, John Carter Cash. (June Carter Cash 1971)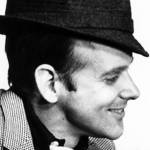 Bob Fosse (nee Robert Louis Fosse; married Gwen Verdon)
Emmy, Tony and Oscar-winning American director, writer, choreographer, dancer, and actor of stage, TV & movies (Damn Yankees; All That Jazz; The Pajama Game; Cabaret; Sweet Charity; Kiss Me Kate; The Affairs of Dobie Gillis) (born June 23, 1927 – died Sept. 23, 1987; age 60). Ex of Joan McCracken; ex-partner of Ann Reinking. (Bob Fosse 1963 Pal Joey: Alix Jeffry)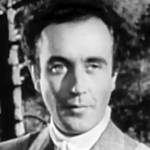 Dennis Price (nee Dennistoun Franklyn John Rose-Price)

English actor of TV (Jeeves on The World of Wooster) & movies (Hungry Hill; The Bad Lord Byron; A Canterbury Tale; Fortune in Diamonds; Murder at 3AM; Port Afrique; A High Wind in Jamaica; I'm All Right Jack; Caravan) (born June 23, 1915 – died Sept. 10, 1973; age 58). Dennis Price died of heart failure after a hip fracture. (Dennis Price 1949 Kind Hearts and Coronets Trailer)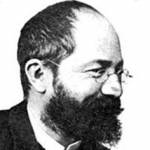 Edouard Michelin (brother of André Michelin)
Automotive Hall of Fame French industrial businessman, pioneering manufacturer & inventor of agricultural tools & products, pneumatic bicycle and motor vehicle tyres (Michelin), and automobiles (Citroën) (born June 23, 1859 – died Aug. 25, 1940; age 81). Cause of death for Edouard Michelin is unknown. (Edouart Michelin 1907 Photo: Pierre Souvestre)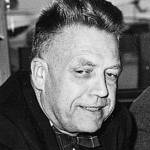 Alfred Kinsey
American zoology & entomology researcher (Gail Wasps), biologist, sexologist, creator of the Kinsey Scale, Kinsey Reports author (Sexual Behavior in the Human Male; Sexual Behavior in the Human Female) (born June 23, 1894 – died Aug. 25, 1956; age 62). Alfred Kinsey died of a heart problem and pneumonia. (Alfred Kinsey 1955 Photo: Mondadori Publishers)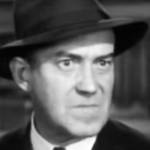 Donald MacBride
American actor of TV (My Friend Irma) & movies (The Fettered Woman; The Flying Irishman; Curtain Call; Room Service; Here Comes Mr. Jordan. The Gracie Allen Murder Case; The Saint's Double Trouble; The Glass Key; The Story of Seabiscuit) (born June 23, 1893 – died June 21, 1957; age 63). Cause of death for Donald MacBride is unknown. (Donald MacBride 1941 Topper Returns)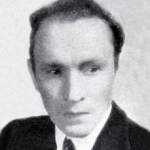 John F. Seitz
American photographic inventor (matte shot), cinematographer (East Lynne; The Four Horsemen of the Apocalypse; The Lost Weekend; Sunset Boulevard; Double Indemnity; Rogue Cop; The Great Gatsby; Five Graves to Cairo; The Diving Lady; Night Has a Thousand Eyes; Casanova Brown) (born June 23, 1892 – died Feb. 27, 1979; age 86). (John F. Seitz 1932: American Cinematographer)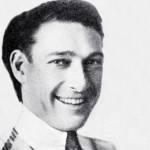 Lee Moran (nee Leon George Brown; )
American actor, screenwriter & director of silent films with comedy partner Eddie Lyons (Show Girl; The Actress; The Little Irish Girl; Too Many Burglars; Wanted: A Leading Lady; My Lady of Whims) & early sound movies actor (The Calling of Dan Matthews; Stowaway; Racetrack; Sweet Mama; The Aviator) (born June 23, 1888 – died Apr. 24, 1961; age 72). (Lee Moran 1916: Nestor)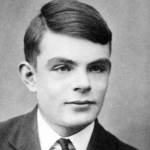 Alan Turing
British logician, mathematician, computer scientist, and WWII Bletchley Park code-breaking cryptanalyst who developed early computers (the Turing machine; Automatic Computing Engine), considered the father of computer science and artificial intelligence (born June 23, 1912 – died June 7, 1954; age 41). Alan Turing died of cyanide poisoning. (Alan Turing 1928)
Stuart Sutcliiffe
Scottish painter, classmate of John Lennon at Liverpool College of Art, musician known as "the Fifth Beatle", booking agent and bass guitarist for the Silver Beatles with John Lennon, Paul McCartney & George Harrison in Hamburg, Germany (born June 23, 1940 – died Apr. 10, 1962; age 21). Stuart Sutcliffe died of a brain haemorrhage (ruptured aneurysm). 
*Images are public domain or Creative Commons licensed & sourced via Wikimedia Commons, Vimeo, or Flickr, unless otherwise noted*