June 23rd Birthdays
If you were born on June 23rd you share a birthday with these famous people:
American writer, former US Navy Reserve fighter pilot, barnstorming stunt flyer, and best selling fiction novelist (Jonathan Livingston Seagull; One: A Novel; Out Of My Mind; Nothing by Chance; Illusions: The Adventures of a Reluctant Messiah), born June 23, 1936. (Richard Bach 1973 Photo) 
Ted Shackelford is 75 (nee Theodore Tillman Shackelford III)
American actor of TV (Gary Ewing on Dallas & Knots Landing; Jeffrey Bardwell on The Young and the Restless; Ray Gordon on Another World; Space Precinct; Savannah; Wonder Woman; Hotel; The Rockford Files) and movies (Sweet Revenge), born June 23, 1946. (Ted Shackelford 1986 Knots Landing Promo)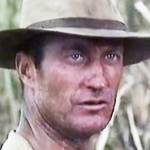 Bryan Brown is 74
Australian actor of TV (The Thorn Birds; A Town Like Alice; The Good Wife; Lessons from the Grave; Old School) and movies (Breaker Morant; F/X; Tai-Pan; Cocktail Gorillas in the Mist; Australia; Blame it on the Bellboy; Prisoner of the Sun), born June 23, 1947. (Bryan Brown 1983 The Thorn Birds: ABC)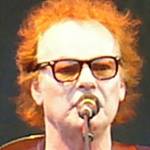 Myles Goodwyn is 73 (nee Miles Francis Goodwin)
Canadian rock musician, singer & songwriter (Do You Know What I Mean), lead vocalist for April Wine (Tonight is a Wonderful Time to Fall in Love; You Won't Dance With Me; Rock and Roll is a Vicious Game; Just Between You and Me) born June 23, 1948. (Myles Goodwyn 2008 Photo: Tabercil)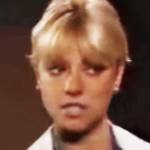 Roberta Leighton is 68

American actress of TV (Dr. Cassandra Reed on The Young and the Restless; Ginger Dawson on Days of Our Lives; Shirley Pickett on General Hospital; Barnaby Jones) and movies (Stripes; Barracuda; Covergirl), born June 23, 1953. (Roberta Leighton 1980 The Young and the Restless Promo: CBS)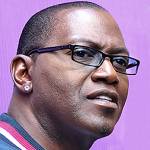 Randy Jackson is 65 (nee Randall Darius Jackson)
Grammy Award-winning American bass guitarist, session musician, music producer (MCA Records; Columbia Records), TV performer & producer (American Idol; America's Best Dance Crew), and radio host (Randy Jackson's Hit List), born June 23, 1956. (Randy Jackson 2009 Photo: Yahoo)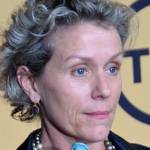 Frances McDormand is 64 (nee Cynthia Ann Smith)
Tony, Emmy, & Academy Award-winning American actress of TV (State of Grace), and movies (Fargo; Raising Arizona; Something's Gotta Give; Three Billboards Outside Ebbing, Missouri; Burn After Reading), born June 23, 1957. (Frances McDormand 2015 Photo: Red Carpet Report on MingleMediaTV)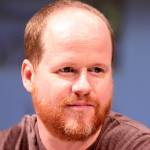 Joss Whedon is 57 (nee Joseph Hill Whedon)

American film producer (Mutant Enemy Productions founder), movie director & screenwriter (The Avengers; Toy Story), TV series creator (Buffy the Vampire Slayer; Agents of S.H.I.E.L.D.; Angel; Dollhouse; Firefly), and comic book writer (Fray), born June 23, 1964. (Joss Whedon 2010 Photo: Gage Skidmore)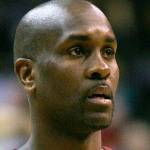 Gary Payton is 53
Naismith Memorial Basketball Hall of Fame retired NBA point guard (Seattle Supersonics 1990-2003; Los Angeles Lakers, Boston Celtics, Miami Heat – 2006 NBA Champions), 9-time NBA All-Star player, and 1996 NBA Defensive Player of the Year, born June 23, 1968. (Gary Payton 2007 Photo: Keith Allison)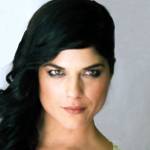 Selma Blair is 49 (nee Selma Blair Beitner)
American actress of TV (Kate Wales on Anger Management; Zoe, Duncan, Jack & Jane; Kath & Kim) and films (Cruel Intentions; Down to You; Legally Blonde; The Sweetest Thing; A Guy Thing; Hellboy; The Fog; Strong Island Boys; Brown's Requiem; Highway), born June 23, 1972. (Selma Blair 2011 Photo: Tabercil)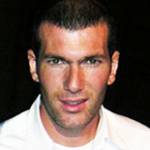 Zinedine Zidane is 49 ("Zizou")
French soccer / football attacking midfielder (Juventus; Real Madrid), 1998 Ballon d'Or & FIFA World Cups, UEFA Euro 2000 winner, FIFA World Player of the Year (1998, 2000, 2003), & Real Madrid coach, born June 23, 1972. (Zinedine Zidane 2008 Photo: José D. López-Palacios/ 20 Minutos)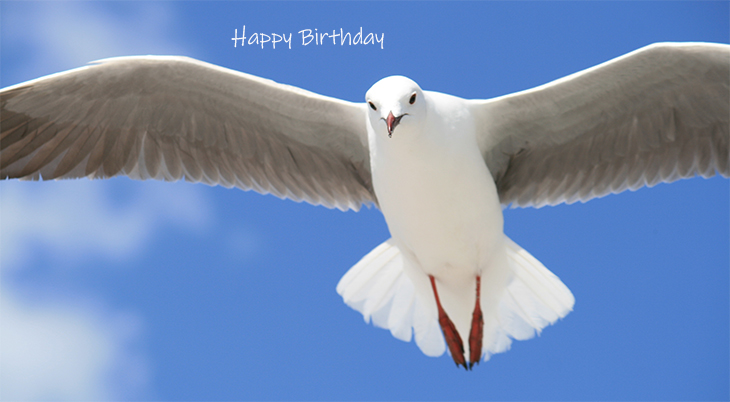 (White Seagull Photo: Warren Coetzer via Unsplash)
Happy Birthday to everyone celebrating their birthday on June 23rd!
And remembering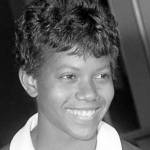 Wilma Rudolph

U.S. Olympic, and National Tack & Field Hall of Fame world record-setting 4-time Olympic medal-winning sprinter (1960 Rome 100m, 200m, & 4x100m relay gold medalist; 1945 Melbourne 4x100m relay bronze) (born June 23, 1940 – died Nov. 12, 1994; age 54. Wilma Rudolph died of throat & brain cancer. (Wilma Rudolph 1960 Photo: Henk Lindeboom / Nationaal Archief)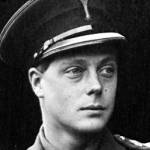 King Edward VIII (Edward Albert Christian George Andrew Patrick David)

King of the United Kingdom & Dominions of the British Empire and Emperor of India, who abdicated to marry divorcee Wallis Simpson. Son of King George V, brother of King George VI & uncle of Queen Elizabeth II (born June 23, 1894 – died May 28, 1972; age 77). King Edward VIII died of  throat cancer. (King Edward VIII 1919 Photo: Freeland Studio)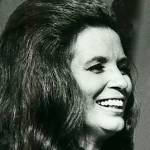 June Carter Cash (nee Valerie June Carter)
Grammy Award-winning American musician, singer-songwriter (Ring of Fire) with the Carter Family, husband Johnny Cash (Jackson; If I Were a Carpenter), and actress of movies (The Apostle) & TV (The Johnny Cash Show) (born June 23, 1929 – died May 15, 2003; age 73). June Carter Cash died from heart surgery complications. (June Carter Cash 1971 Photo)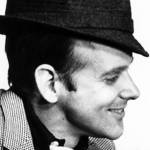 Bob Fosse (nee Robert Louis Fosse)
Emmy, Tony and Academy Award-winning American director, screenwriter, choreographer, dancer, and actor of stage, TV & movies (Damn Yankees; All That Jazz; The Pajama Game; Cabaret; Sweet Charity; Kiss Me Kate; The Affairs of Dobie Gillis) (born June 23, 1927 – died Sept. 23, 1987; age 60). Bob Fosse died of a heart attack. (Bob Fosse 1963 Pal Joey Photo: Alix Jeffry)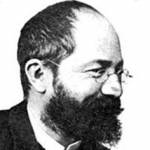 Edouard Michelin
Automotive Hall of Fame French industrial businessman, pioneering manufacturer & inventor of agricultural tools & products, pneumatic bicycle and motor vehicle tyres (Michelin), and automobiles (Citroën) (born June 23, 1859 – died Aug. 25, 1940; age 81). Cause of death for Edouard Michelin is unknown. (Edouart Michelin 1907 Photo: Pierre Souvestre)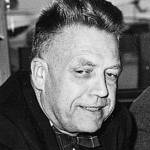 Alfred Kinsey
American zoology & entomology researcher (Gail Wasps), biologist, sexologist, creator of the Kinsey Scale, Kinsey Reports author (Sexual Behavior in the Human Male; Sexual Behavior in the Human Female) (born June 23, 1894 – died Aug. 25, 1956; age 62). Alfred Kinsey died of a heart problem and pneumonia. (Alfred Kinsey 1955 Photo: Mondadori Publishers)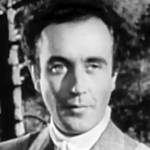 Dennis Price (nee Dennistoun Franklyn John Rose-Price)

English actor of TV (Jeeves on The World of Wooster) & movies (Hungry Hill; The Bad Lord Byron; Kind Hearts and Coronets; Fortune in Diamonds; Murder at 3AM; Port Afrique; A High Wind in Jamaica; I'm All Right Jack) (born June 23, 1915 – died Sept. 10, 1973; age 58). Dennis Price died of heart failure after a hip fracture. (Dennis Price 1949 Kind Hearts and Coronets Trailer)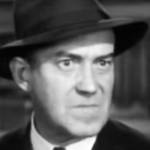 Donald MacBride
American actor of TV (My Friend Irma) & movies (The Fettered Woman; The Flying Irishman; Curtain Call; Room Service; Here Comes Mr. Jordan. The Gracie Allen Murder Case; The Saint's Double Trouble; The Glass Key; The Story of Seabiscuit) (born June 23, 1893 – died June 21, 1957; age 63). Cause of death for Donald MacBride is unknown. (Donald MacBride 1941 Topper Returns)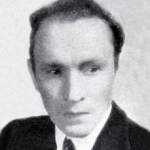 John F. Seitz
American photographic inventor (matte shot), cinematographer (East Lynne; The Four Horsemen of the Apocalypse; The Lost Weekend; Sunset Boulevard; Double Indemnity; Rogue Cop; The Great Gatsby; Five Graves to Cairo; The Diving Lady; Night Has a Thousand Eyes) (born June 23, 1892 – died Feb. 27, 1979; age 86). (John F. Seitz 1932 Photo: American Cinematographer)
*Images are public domain or Creative Commons licensed & sourced via Wikimedia Commons, Vimeo, or Flickr, unless otherwise noted*