September 6th Birthdays
If you were born on September 6th you share a celebrity birthday with these famous people: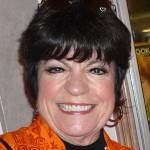 Jo Anne Worley is 84
American comedian, voice & character actress of stage, cartoons, TV (The $10,000 Pyramid; Rowan & Martin's Laugh-In; The Hollywood Squares; Love, American Style), and movies (The Shaggy D.A.; Beauty and the Beast), born September 6, 1937. (Jo Ann Worley 2010 Photo: Greg Hernandez)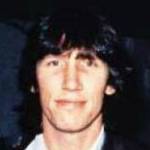 Roger Waters is 78 (nee George Roger Waters)

English bass guitarist, singer, songwriter, and founder of Rock & Roll Hall of Fame band Pink Floyd (Money; Hey You; Learning to Fly; Comfortably Numb; Another Brick in the Wall; On the Turning Away; Wish You Were Here), born September 6, 1943. (Roger Waters 1970s Photo: Fabiobuchanan)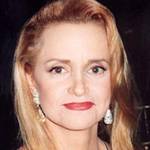 Swoosie Kurtz is 77
Emmy & Tony-winning American actress of stage, TV (Alex on Sisters; Joyce Flynn on Mike & Molly; Love, Sidney; Pushing Daisies; As the World Turns; Huff), & films (Liar, Liar; Citizen Ruth; Wildcats; Against All Odds; Dangerous Liaisons), born September 6, 1944. (Swoosie Kurtz 1994 Photo: Alan Light)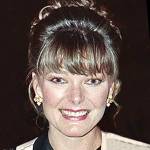 Jane Curtin is 74
Emmy Award-winning American comedian, actress of TV (Saturday Night Live; Allie on Kate & Allie; Dr. Mary Albright on 3rd Rock from the Sun; The Librarian TV movies; Joanne Webster on Unforgettable), films (Coneheads; The Shaggy Dog), born September 6, 1947. (Jane Curtin 1989 Photo: Alan Light)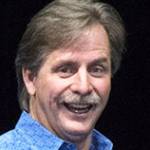 Jeff Foxworthy is 63 (nee Jeffrey Marshall Foxworthy)

American stand-up comedian (You Might be a Redneck If… ; Blue Collar Comedy), actor & host of stage, radio, TV (The Jeff Foxworthy Show; Blue Collar TV; Are you Smarter Than a 5th Grader?; Bounty Hunters), born September 6, 1958. (Jeff Foxworthy 2015 Photo: Midwest Communications)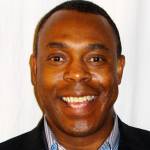 Michael Winslow is 63 ("Man of 10,000 Sound Effects")
American comedian, beatboxer, character & voice over actor of radio, TV (Way Back Wednesday with Winslow), and movies (Police Academy films; Spaceballs; The Great Buck Howard; Underground Aces; Grandview, U.S.A.), born September 6, 1958. (Michael Winslow 2008 Photo: Jan Rode)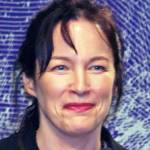 Alice Sebold is 58
American literary novelist and best-selling author (The Lovely Bones; Lucky; The Almost Moon), winner of the 2002 Bram Stoker Award for First Novel and the 2003 American Booksellers Association Book of the Year Award, born September 6, 1963. (Alice Sebold 2007 Photo: David Shankbone)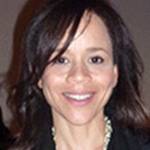 Rosie Perez is 57 (nee Rosa María Perez)
American dancer, choreographer, host and actress of TV (Soul Train; Lipstick Jungle; The View; Go, Diego! Go!; In Living Color) and movies (White Men Can't Jump; Fearless; Do the Right Thing; It Could Happen to You), born September 6, 1964. (Rosie Perez 2009 Photo: Matthew Blank / Sarah Lou)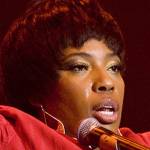 Macy Gray is 54 (nee Natalie Renée McIntyre)

Grammy Award-winning American R&B songwriter, singer (I Try; Why Didn't You Call Me; Sweet Baby; When I See You; Still), actress of TV and movies (Training Day; For Colored Girls; The Paperboy; Where Children Play), born September 6, 1967. (Macy Gray 2008 Photo: LivePict.com)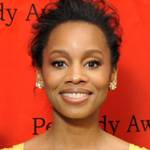 Anika Noni Rose is 49
Tony Award-winning American actress of stage, TV (The Good Wife; The No. 1 Ladies' Detective Agency; Private Practice; The Quad; Bates Motel) and films (The Princess and the Frog; Dreamgirls; For Colored Girls; From Justin to Kelly), born September 6, 1972. (Anika Noni Rose 2010 Photo: Peabody Awards)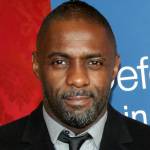 Idris Elba is 49 (nee Idrissa Akuna Elba)
English rapper, DJ, actor of TV (Luther; Stringer on The Wire; The Office; Dangerfield) and movies (Pacific Rim; Prometheus; Thor; Avengers: Infinity War; Star Trek Beyond; The Dark Tower; The Gunman), born September 6, 1972. (Idris Elba 2014 Photo: DFID – UK Department for International Development)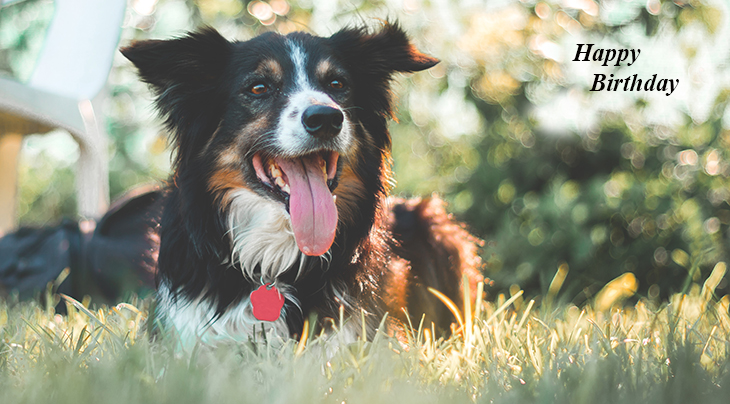 (Dog Photo: Daniel Plan via Unsplash)
Happy Birthday to everyone celebrating their birthday on September 6th!
Remember These September 6th Birthdays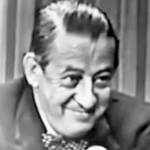 Billy Rose (nee William Samuel Rosenberg)
American Broadway theatre owner (The Billy Rose Music Hall; Ziegfeld Theatre; Billy Rose Theater), producer (Jumbo; Carmen Jones), & Songwriter's Hall of Fame lyricist (Me and My Shadow; Great Day; I Found a Million Dollar Baby; It's Only a Paper Moon) (born Sept. 6, 1899 – died Feb. 10, 1966; age 66). Billy Rose died of pneumonia. (Billy Rose 1953 What's My Line?)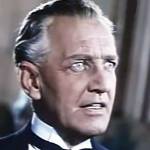 Otto Kruger

American actor of TV (Perry Mason) and movies (Magnificent Obsession; The Young Philadelphians; Chained; High Noon; Another Thin Man; Saboteur; 711 Ocean Drive; Men in White; Treasure Island; Springtime for Henry; Cash McCall; A Dispatch From Reuters) (born Sept. 6, 1885 – died Sept. 6, 1974; age 89). Otto Kruger died of a stroke. (Otto Kruger 1951 Valentino)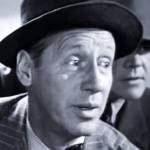 Irving Bacon (nee Irving Von Peters)
American actor of TV (Maverick; My Little Margie; I Love Lucy) & films (Cause for Alarm!; A Star is Born; Black Horse Canyon; Night Train to Memphis; Under Western Skies; Rose of Cimarron; Here Comes the Groom; Blondie's Blessed Event; Branded Men; Two Sisters; Half Way to Heaven; Fort Ti) (born Sept. 6, 1893 – died Feb. 5, 1965; age 71). (Irving Bacon 1941 Meet John Doe)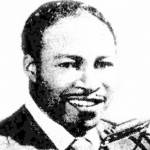 Jimmy Reed (nee Mathis James Reed)
Blues and Rock & Roll Hall of Fame American electric blues guitarist & songwriter (Ain't That a Shame; You've Got Me Dizzy; Honest I Do; Big Boss Man; Bright Lights, Big City; I'm Gonna Get My Baby; The Sun is Shining; Ain't That Lovin' You Baby; Baby What You Want Me To Do) (born Sept. 6, 1925 – died Aug. 29, 1976; age 50). (Jimmy Reed 1959 Photo: Arizona Tribune)
*Images are public domain or Creative Commons licensed & sourced via Wikimedia Commons, Vimeo, or Flickr, unless otherwise noted*