September 19th Birthdays
If you were born on September 19, you share a celebrity birthday with these famous people: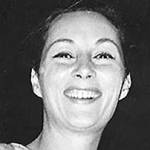 Rosemary Harris is 96 (mother of Jennifer Ehle)
Tony Award-winning English actress of stage, TV (The Chisholms; Notorious Woman), and movies (Spider-Man films; The Boys From Brazil; Crossing Delancey, Being Julia; The Gift; Beau Brummell; The Shiralee; Uncle Vanya), born September 19, 1927. (Rosemary Harris 1962 Photo: Tony in Devon)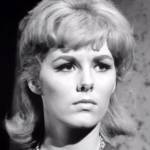 Mary Mitchel is 83 (nee Mary Dingman; ex of Bart Patton)
American TV & film actress (The Many Loves of Dobie Gillis; Hogan's Heroes; Perry Mason; Leave It to Beaver; Panic in Year Zero; A Swingin' Summer; Spider Baby or, the Maddest Story Ever Told; The Girls on the Beach; Twist Around the Clock), born September 19, 1940. (Mary Mitchel 1963 Dementia 13)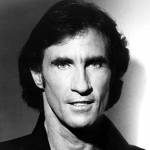 Bill Medley is 83 (nee William Thomas Medley; ex of Karen O'Grady)
Grammy-winning American songwriter & singer (I've Had the Time of My Life) with Bobby Hatfield / Righteous Brothers (You've Lost That Lovin' Feelin'; Soul and Inspiration; Unchained Melody), born September 19, 1940. Dated Connie Stevens, Darlene Love. (Bill Medley 1984: Judi Barlowe Fields / RCA)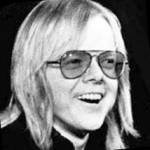 Paul Williams is 83 (nee Paul Hamilton Williams Jr.)
Songwriter's Hall of Fame American Grammy & Academy Award-winning singer (An Old Fashioned Love Song; We've Only Just Begun; Evergreen; I Won't Last a Day Without You; Love Boat theme), actor (Smokey and the Bandit movies), born September 19, 1940. (Paul Williams 1974: A & M Records)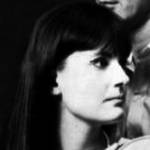 Sylvia Tyson is 83 (nee Sylvia Fricker; ex of Ian Tyson)
Songwriters and Canadian Country Music Halls of Fame folk musician & singer with Quartette, husband Ian Tyson as Ian & Sylvia (You Were on My Mind; Early Morning Rain), & solo (Denim Blue Eyes; I Walk These Rails), born September 19, 1940. (Sylvia Tyson 1968: ITA / Albert Grossman)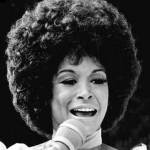 Freda Payne is 81 (ex of Gregory Abbott; ex-partner of Edmund Sylvers)
Rhythm and Blues Music Hall of Fame American singer (Band of Gold; Bring the Boys Home; Deeper & Deeper), actress of stage, TV & movies (Book of Numbers; Nutty Professsor II: The Klumps), and TV host (Today's Black Woman), born September 19, 1942. (Freda Payne 1970 Photo: CBS TV)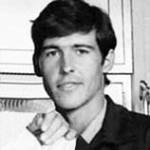 Randolph Mantooth is 78 (nee Randy DeRoy Mantooth)
American actor of stage, movies & TV (John Gage on Emergency! & Adam-12; Hal Munson on As The World Turns; Detective School; Operation Petticoat; General Hospital; Kirk Harmon on One Life to Live; Loving), born September 19, 1945. (Randolph Mantooth 1973 Emergency! Photo: NBC  Television)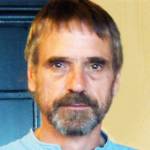 Jeremy Irons is 75 (married Sinéad Cusack; son-in-law of Cyril Cusack)
Emmy, Tony & Oscar-winning English actor of stage, movies (The French Lieutenant's Woman; Dead Ringers; Reversal of Fortune; The Lion King; Die Hard with a Vengeance; The Man in the Iron Mask), & TV (The Borgias; Watchmen), born September 19, 1948. Father of Max Irons. (Jeremy Irons 2006: Polly)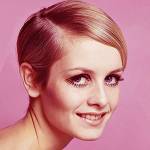 Twiggy is 74 (nee Lesley Hornby; married Michael Witney, Leigh Lawson)
English "swinging sixties" supermodel (Marks and Spencer), singer, actress & host of stage, movies (The Boy Friend; W; My One and Only; Club Paradise), and TV (America's Next Top Model; Twiggy's People; Princesses; Twiggs) born September 19, 1949. (Twiggy 1960s Photo: Amaryllis Sternweiser)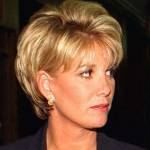 Joan Lunden is 73 (nee Joan Elise Blunden)
American journalist (Eyewitness News; Today), Good Morning America TV news anchor, TV host (Behind Closed Doors; Biography; Health Corner; Retirement Living), and author (Good Morning I'm Joan Lunden), born September 19, 1950. (Joan Lunden 1996 Photo: MSgt. Mamie Burke, USAF)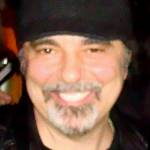 Daniel Lanois is 72
Juno & Grammy-winning Canadian guitarist, singer, songwriter (Wrecking Ball album; Sling Blade movie), and record producer (Bob Dylan, Emmylou Harris, Neil Young, Willie Nelson, U2, Raffi, Parachute Club; Peter Gabriel; Tea Party; Peter Gabriel) born September 19, 1951. (Daniel Lanois 2008 Photo: Matt)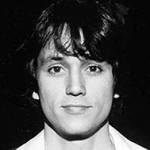 Scott Colomby is 71 (dated Valerie Bertinelli)
American actor of TV (Szysznyk; One Day at a Time; Days of Our Lives; Sons and Daughters; Midnight Caller; Room 222; Quincy M.E.) and movies (Caddyshack; Porky's films; Desperate Measures; Jack Frost; The Seekers), born September 19, 1952. (Scott Colomby 1970s Photo: Dominguez / Globe Photos)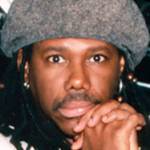 Nile Rodgers is 71 (nee Nile Gregory Rodgers Jr.)
Grammy Award-winning Songwriters and Rock & Roll Hall of Fame American musician, composer, songwriter, singer for disco band Chic (Le Freak; Everybody Dance; Good Times; My Forbidden Lover), and producer, born September 19, 1952. (Nile Rodgers 1999 Photo: IAmMisterD123)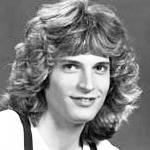 Rex Smith is 68
American singer (You Take My Breath Away; Everlasting Love), actor & host of stage (Sunset Boulevard), movies (Pirates of Penzance; Headin' for Broadway; A Passion to Kill; Headin' for Broadway), and TV (Darryl Crawford on As the World Turns; Street Hawk), born September 19, 1955. (Rex Smith 1979: NBC-TV)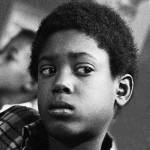 Kevin Hooks is 65 (son of Robert Hooks)
American photographer, director, producer & actor of TV (Morris Thorpe on The White Shadow; Prison Break; St. Elsewhere; V; Lincoln Heights; 24; Bones; NYPD Blue; Castle) and movies (Sounder; Innerspace; Passenger 57; Fled; Soul Food), born September 19, 1958. (Kevin Hooks 1970 J.T. Photo)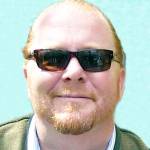 Mario Batali is 63
American celebrity chef, restaurauteur (Babbo Ristorante e Enoteca), TV host (The Chew; Molto Mario; Iron Chef America: The Series; Good Morning America; Rachel Ray; Ciao America with Mario Batali), & philanthropist, born September 19, 1960. (Mario Batali 2010: Broadbandito)
Tonja Walker is 61
Miss Teen America 1979, actress of TV (Olivia St. John on General Hospital; Alex Olanov on One Life to Live; Lizbeth Bachman on Capitol; Marie Green on Guiding Light; Grace Nancier on Passions) and movies (Liar's Moon; The Derby Stallion), born September 19, 1962. (Tonja Walker 1981 Photo: NBC)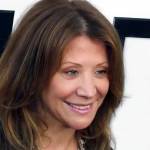 Cheri Oteri is 61 (nee Cheryl Ann Oteri)
American actress of TV (Saturday Night Live; Just Shoot Me!; Those Who Can't) and movies (Liar Liar; Inspector Gadget; Love & Sex; Lured Innocence; Scary Movie; Surviving Eden; Smile; Bad Parents; Grown Ups 2; Wishin' and Hopin'), born September 19, 1962. (Cheri Oteri 2016 Photo: thepaparazzigamer)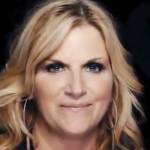 Trisha Yearwood is 59 (nee Patricia Lynn Yearwood; married Garth Brooks)
Emmy & Grammy Award-winning American country music singer (She's in Love With a Boy; Thinkin' About You; Perfect Love; How Do I Live; Forever Country), actress & host of TV (JAG; Trisha's Southern Kitchen), born September 19, 1964. (Trisha Yearwood 2017 Screenshot: Exchange)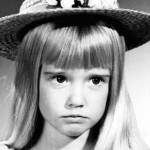 Kim Richards is 59 (sister of Kyle Richards; half-sister of Kathy Hilton)
American child actress of TV (Prudence on Nanny and the Professor; Ruthie Alder on Hello, Larry & Diff'rent Strokes; James at 16; The Real Housewives of Beverly Hills) & films (Escape to Witch Mountain; Assault on Precinct 13), born September 19, 1964. Aunt of Nicky & Paris Hilton. (Kim Richards 1971: ABC)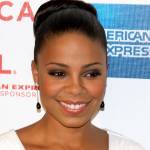 Sanaa Lathan is 52
American actress of TV (Donna Tubbs on The Cleveland Show; The Affair; Family Guy; Boss; Nip/Tuck; Lateline) and films (The Perfect Guy; Alien vs. Predator; Something New; Out of Time; The Best Man; Repentance; Brown Sugar), born September 19, 1971. (Sanaa Lathan 2009 Photo: David Shankbone)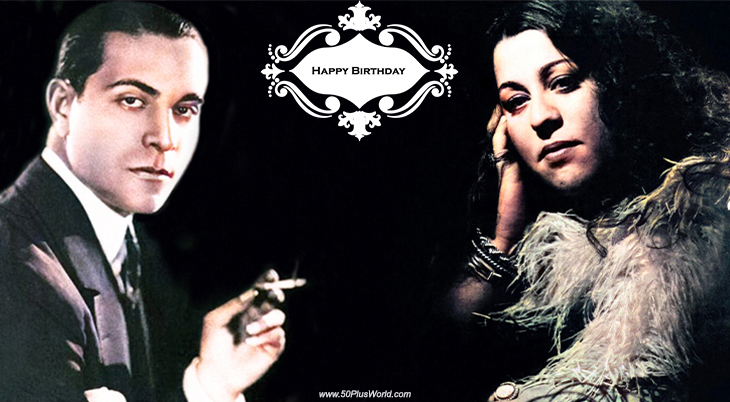 (Ricardo Cortez 1924: Keyes [colorized] | Mama Cass Elliott 1972: RCA Records [colorized])
Happy Birthday to everyone celebrating their birthday on September 19th!
Remember These September 19th Famous Birthdays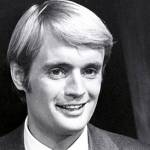 David McCallum (nee David Keith McCallum Jr.; ex of Jill Ireland)
Scottish-American actor of TV (Illya Kuryakin on The Man From U.N.C.L.E.; Dr. Donald "Ducky" Mallard on NCIS; The Invisible Man; Sapphire & Steel) and movies (The Great Escape; The Greatest Story Ever Told; One of Our Spies is Missing; Hell Drivers; A Night to Remember; Freud; Billy Budd) (born Sept. 19, 1933 – died Sept. 25, 2023; age 90) (David McCallum 1968: Friedman-Abeles)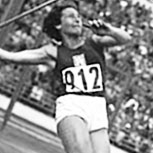 Dana Zátopková is 97 (nee Dana Ingrova; married Emil Zátopek)
Czechoslovakian track and field athlete, record-setting javelin thrower, European champ (1954 Bern & 1958 Stockholm) and Olympic medalist (1952 Helsinki Olympics gold; 1960 Rome Olympics silver) (born Sept. 19, 1922 – died Mar. 13, 2020; age 97). Cause of death for Dana Zátopková is unknown. (Dana Zátopková 1952 Photo: Suomen Urheilumuseo)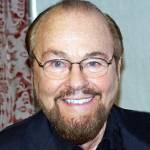 James Lipton is 93 (ex of Nina Foch)

American producer, screenwriter, actor & host of TV (Inside the Actors Studio; Guiding Light; The Edge of Night; Another World; The Doctors; Return to Peyton Place; Capitol; Arrested Development), movies (Bewitched) (born Sept. 19, 1926 – died Mar. 2, 2020; age 93).  James Lipton died of bladder cancer.  (James Lipton 2007 Photo: David Shankbone)
Adam West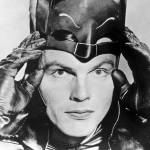 (nee William West Anderson)
American voice actor and actor on TV (Batman; The Detectives; The Last Precinct; Family Guy; Perry Mason; Maverick) and in movies (The Young Philadelphians; Geronimo; Tammy and the Doctor; Batman: The Movie; Mad About You) (born Sept. 19, 1928 – died June 9, 2017; age 88). Cause of death for Adam West was leukemia. (Adam West 1966 Batman Photo: ABC TV)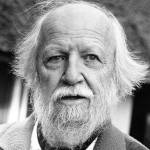 William Golding

Booker and Nobel Prize-winning English poet, playwright, and novelist (Lord of the Flies; Rites of Passage; Free Fall; The Pyramid; Darkness Visible; The Paper Men; Fire Down Below; Close Quarters; The Scorpion God) (born Sept. 19, 1911 – died June 19, 1993; age 81). William Golding's cause of death was heart failure. (William Golding 1983 Photo: Dutch National Archives) 
Billy Ward (nee Robert L. Williams)
American musician, R&B singer & songwriter, co-founder of Vocal Group Hall of Fame Billy Ward and his Dominoes (Do Something For Me; Sixty Minute Man; Have Mercy Baby; Star Dust; The Bells; These Foolish Things; Rags to Riches; Deep Purple) (born Sept. 19, 1921 – died Feb. 16, 2002; age 80). Cause of death for Billy Ward is unknown. (Billy Ward c. 1955 Photo: Williams Family)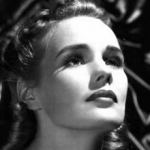 Frances Farmer (ex of Leif Erickson)
American actress of stage and movies (The Toast of New York; Ebb Tide; World Premiere; Among the Living; Exclusive; Come and Get It; Border Flight; Rhythm on the Range), author (Will There Really Be a Morning?) (born Sept. 19, 1913 – died Aug. 1, 1970; age 56). Frances Farmer died of esophageal cancer. (Frances Farmer 1937 Photo: Paramount Pictures / Film Star Vintage)
Czech long distance runner, winner of 4 Olympic Gold medals (1948 London & 1952 Helsinki 10000 m; 1952 5000 m & marathon), married Dana Zátopková (born Sept. 19, 1922 – died Nov. 22, 2000; age 78). Married Dana Zátopková. Emil Zátopek died from stroke complications. (Emil Zátopek 1951 Photo: Roger Rossing & Renate Rossing, Deutsche Fotothek)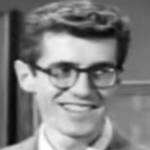 William Hickey
American acting teacher & actor of stage, movies (Prizzi's Honor; Happy Birthday, Wanda June; Sea of Love; A Hatful of Rain; Little Big Man; Sea of Love; The Boston Strangler), and TV (One Life to Live; Ryan's Hope; L.A. Law) (born Sept. 19, 1927 – died June 29, 1997; age 69). William Hickey died of bronchitis and emphysema. (William Hickey 1957 A Hatful of Rain)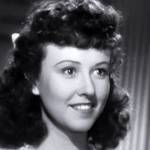 Margaret Lindsay (nee Margaret Kies; sister-in-law of William Hopper)
American movie actress (Jezebel; Dangerous; Emergency Hospital; Ellery Queen, Master Detective; Alaska; Public Enemy's Wife; Bordertown; Crime Doctor; The Restless Years; Tammy and the Doctor; Double Alibi; Scarlet Street; Hell's Kitchen) (born Sept. 19, 1910 – died May 9, 1981; age 70). Partner of Mary McLarty. (Margaret Lindsay 1940 The House of the Seven Gables)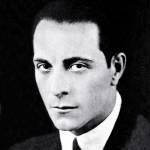 Ricardo Cortez (nee Jacob Krantz; aka Jack Crane; married Alma Rubens)
American film director & actor (A Society Scandal; Volcano; Torrent; The Bedroom Window; Prowlers of the Sea; Children of Jazz; The Cat's Pajamas; New Orleans; The Maltese Falcon; Ten Cents a Dance; The Case of the Black Cat; The Big Shakedown; The Younger Generation; Thirteen Women; No One Man) (born Sept. 19, 1900 – died Apr. 28, 1977; age 76). (Ricardo Cortez 1928)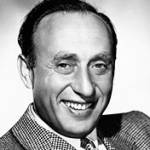 Joe Pasternak (nee Jozsef Paszternak; aka Joseph Herman Pasternak)
Hungarian-American movie producer (Anchors Aweigh; Destry Rides Again; Please Don't Eat the Daisies; Where the Boys Are; The Courtship of Eddie's Father; The Kissing Bandit; Spinout; A Date With Judy; Love Me or Leave Me; Made in Paris) (born Sept. 19, 1901 – died Sept. 13, 1991; age 89). Joe Pasternak died of Parkinson's Disease complications. (Joe Pasternak 1957 Photo: MGM)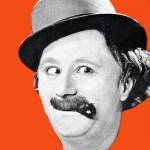 Ben Turpin (nee Bernard Turpin)
American comedic actor of vaudeville, circuses, silent films for Essanay & Mack Sennett (A Night Out; Salome vs. Shenandoah; Down on the Farm; A Small Town Idol; Molly O; Hogan's Alley; The Shriek of Araby; The Wife's Relations), & sound films (Saps at Sea; Law of the Wild; Million Dollar Legs; Make Me a Star) (born Sept. 19, 1869 – died July 1, 1940; age 70). (Ben Turpin 1925)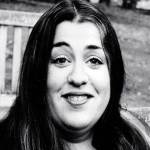 Cass Elliot (nee Ellen Naomi Cohen; "Mama Cass Elliott")
Rock and Roll Hall of Fame American singer solo (Dream a Little Dream; Make Your Own Kind of Music; Don't Call Me Mama Anymore) & for The Mamas & the Papas (California Dreamin'; Monday, Monday; Words of Love; I Saw Her Again; Dedicated to the One I Love; Creeque Alley) (born Sept. 19, 1941 – died July 29, 1974; age 32). Cass Elliot died of a heart attack. (Cass Elliot 1973)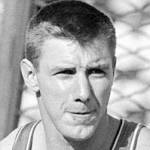 Al Oerter Jr. (nee Alfred Adolph Oerter Jr.)
American Olympic gold medalist discus thrower in 4 consecutive games (1956 Melbourne; 1960 Rome; 1964 Tokyo; 1968 Mexico City), and IAAF Hall of Fame athlete (born Sept. 19, 1936 – died Oct. 1, 2007; age 71). Al Oerter Jr. had high blood pressure & cardiovascular disease, and died of heart failure. (Al Oerter Jr. 1960 Photo: Angelo Cozzi)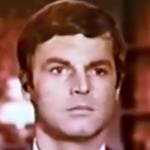 Dennis Cooney (nee Dennis J. Cooney)
American actor of TV (Alan Sterling on Love of Life; Kevin Kincaid on The Secret Storm; Jay Stallings on As the World Turns; Doctor Fisher on Guiding Light; I Dream of Jeannie; The Flying Nun; Hawaii Five-O; Ironside; The Virginian) and movies (Fitzwilly) (born Sept. 19, 1938 – died Sept. 8, 2002; age 63). Cause of death for Dennis Cooney is unknown. (Dennis Cooney 1968 Iron Horse)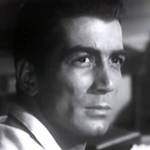 Ray Danton (nee Raymond Caplan; ex of Julie Adams)
American TV director (Quincy, M.E.; Cagney & Lacey; The New Mike Hammer), actor of TV (The Alaskans; Hawaii Five-O; Hawaiian Eye) and movies (The Rise and Fall of Legs Diamond; Outside the Law; Chief Crazy Horse; I'll Cry Tomorrow; Onionhead) (born Sept. 19, 1931 – died Feb. 11, 1992; age 60). Father of Michael Steve Danton. (Ray Danton 1961 The George Raft Story Trailer)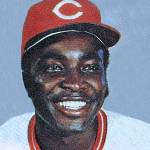 Joe Morgan
Baseball Hall of Fame American pro baseball player, 10X MLB All-Star second baseman (Houston Colt .45s / Houston Actros; Cincinnati Reds – 2X NL MVP, 1975 & 1976 World Series champions, 5X Gold Glove Awards; San Francisco Giants – Silver Slugger Award; Philadelphia Phillies; Oakland Athletics) (born Sept. 19, 1943 – died Oct. 11, 2020; age 77). (Joe Morgan 1972)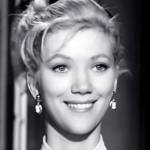 Kathie Browne (nee Jacqueline Sue Browne; aka Cathy Browne)
American actress of TV (Bonanza; Hondo; Perry Mason; Rawhide; Sea Hunt; 77 Sunset Strip; Ironside; The Love Boat; Wagon Train; Laramie; Surfside 6; Tales of Wells Fargo) and films (43: The Richard Petty Story; Brainstorm; The Brass Bottle) (born Sept. 19, 1930 – died Apr. 8, 2003; age 72). Married Darren McGavin; ex of Sherwood Price. (Kathie Browne 1960 Tombstone Territory)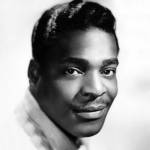 Brook Benton (nee Benjamin Franklin Peay)
American singer & songwriter (It's Just a Matter of Time; The Boll Weevil Song; Hotel Happiness; Rainy Night in Georgia; So Many Ways; Baby [You've Got What It Takes]; A Rockin' Good Way [To Mess Around and Fall in Love]; Endlessly) (born Sept. 19, 1931 – died Apr. 9, 1988; age 56). Brook Benton died of pneumonia. (Brook Benton 1959 Photo: Billboard / Mercury Records)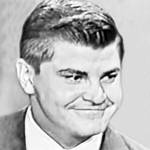 Bob Turley (nee Robert Lee Turley)
American MLB baseball pitcher (St. Louis Browns, New York Yankees, Los Angeles Angels, Boston Red Sox) from 1951-1963, 1958 Cy Young Award winner & World Series MVP, financial planner and co-founder of Primerica Financial Services (born Sept. 19, 1930 – died Mar. 30, 2013; age 82). Bob Turley died of liver cancer. (Bob Turley 1957 I've Got a Secret)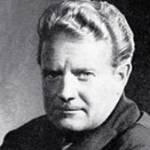 Arthur E. Arling (nee Arthur Edward Arling)
Oscar-winning American cinematographer of TV (Steve Canyon; Peter Gunn) and films (The Yearling; I'll Cry Tomorrow; Gone With the Wind; My Blue Heaven; The Glass Slipper; Tammy and the Bachelor; Pillow Talk; Lover Come Back; Boys' Night Out; My Six Loves; Ransom!) (born Sept. 19, 1906 – died Oct. 16, 1991; age 85). (Arthur Arling 1956 Photo: American Cinematographer)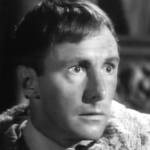 Don Harron (nee Donald Harron; ex of Catherine McKinnon)
Canadian comedian, screenwriter, director, and actor of stage (Anne of Green Gables), TV (Charlie Farquharson on Hee Haw; Encounter; The Red Green Show; The F.B.I.; Mr. Novak; Mission: Impossible; Profiles in Courage) and movies (The Hospital; Mosby's Marauders) (born Sept. 19, 1924 – died Jan. 17, 2015; age 90). Don Harron died of cancer. (Don Harron 1965 12 O'Clock High)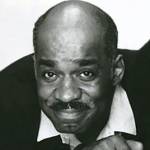 Mel Stewart (nee Milton Stewart)
American actor of TV (Billy Melrose on Scarecrow and Mrs. King; On the Rocks; Roll Out; Tabitha; All in the Family; One in a Million; Car 54, Where Are You?; Marcus Welby, M.D.; Harry O) and movies (The Landlord; Scorpio; Dead Heat) (born Sept. 19, 1929 – died Feb. 24, 2002; age 72). Mel Stewart died of Alzheimer's Disease. (Mel Stewart 1980 One in a Million Photo: ABC)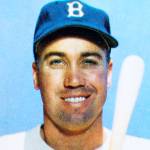 Duke Snider (nee Edwin Donald Snider; aka "The Silver Fox")
National Baseball Hall of Fame American professional baseball player, 8X MLB All-Star center fielder (Brooklyn / Los Angeles Dodgers – 1955 & 1959 World Series champions, 1955 NL RBI leader & MVP runner-up, 1956 home run leader; New York Mets; San Francisco Giants), & US Navy veteran (born Sept. 19, 1926 – died Feb. 27, 2011; age 84). (Duke Sider 1953: Bowman Gum)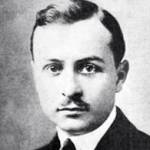 Ernest Truex (married Sylvia Field; ex of Mary Jane Barrett, Julia Mills)
American actor of stage, TV (Mister Peepers; The Ann Sothern Show), & movies (Whistling in the Dark; Everybody Dance; The Warrior's Husband; Get That Venus; Calling All Husbands; His Girl Friday; Men in Her Diary; Unexpected Uncle; All Mine to Give; Fluffy; Christmas in July; A Good Little Devil;  It's a Wonderful World) (born Sept. 19, 1889 – died June 26, 1973; age 83). (Ernest Truex 1918)
*Images are public domain or Creative Commons licensed & sourced via Wikimedia Commons, Vimeo, YouTube, or Flickr, unless otherwise noted*