January 25th Birthdays
If you were born on January 25th you share a birthday with these famous people: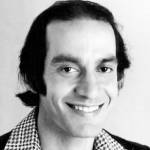 Gregory Sierra is 81
American actor on stage, movies (Papillon; Beneath the Planet of the Apes; The Towering Inferno; Honey I Blew Up the Kid) and TV (Barney Miller; Sanford and Son; Something is Out There; Soap; Zorro and Son) and octogenarian senior, born January 25, 1937. (Gregory Sierra 1975 Barney Miller Photo: ABC TV) 
Leigh Taylor-Young is 73

Septuagenarian senior citizen and Emmy Award-winning American actress on radio, stage, television (Peyton Place; The Devlin Connection; Dallas; Picket Fences; Sunset Beach; Passions) and movies (The Big Bounce; Soylent Green; Jagged Edge), born January 25, 1945. (Leigh Taylor-Young 1967 Photo: ABC)
Jenifer Lewis is 61
60+ American comedian, singer, and actress on stage, TV (Strong Medicine; Black-ish; Girlfriends; A Different World; Courthouse; The Fresh Prince of Bel-Air; The Playboy Club), & movies (Dead Presidents; The Preacher's Wife; Juwanna Mann), born January 25, 1957. (Jenifer Lewis 2008 Photo: Greg Hernandez)
Dinah Manoff is 62
Tony Award-winning American 60+ actress and director of TV (Empty Nest; State of Grace; Soap), movies (Grease; Ordinary People; I Ought to Be in Pictures; Child's Play; Bloodhounds of Broadway; Welcome Home, Roxy Carmichael; The Amati Girls), and daughter of Lee Grant, born January 25, 1958. 
Chris Chelios is 56 (nee Christos Kostas Chelios)
Retired 55+ American Hockey Hall of Fame NHL hockey defenseman (Montreal Canadiens, Chicago Blackhawks, Detroit Red Wings, Atlanta Thrashers) with 3 Stanley Cups championships, & 2006 US Olympic Hockey Team captain born January 25, 1962. (Chris Chelios 2007 Photo: Dave O)
Esa Tikkanen is 53
50+ Finnish retired NHL hockey forward (Edmonton Oilers; New York Rangers; St. Louis Blues; New Jersey Devils; Vancouver Canucks; Florida Panthers; Washington Capitals), with 5 Stanley Cup Championships, born January 25, 1965. (Esa Tikkanen 2013 Photo: Unibet)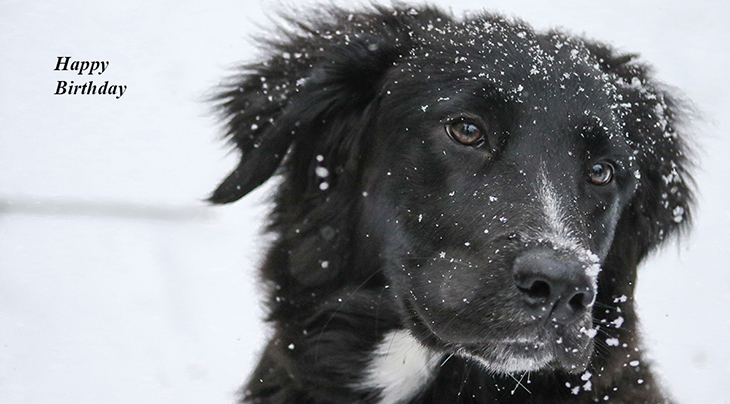 (Photo: Kate via Unsplash)
Happy Birthday to everyone celebrating their birthday on January 25, 2018!
And remembering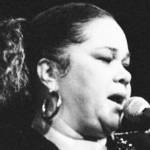 Etta James (nee Jamesetta Hawkins)
Rockabilly, Grammy, Blues, and Rock & Roll Halls of Fame American soul, blues, and gospel singer (At Last, Something's Got a Hold on Me; All I Could Do Was Cry; Fool That I Am; Tell Mama; Seven Year Itch) (born Jan. 25, 1938 - Jan. 20, 2012; age 73). Etta James had Alzheimer's Disease and died of leukemia. (Etta James 1990 Photo: Roland Godefroy)
Virginia Woolf (nee Adeline Virginia Stephen)
English modernist 1900s stream of consciousness narrative pioneering author, short story writer (Kew Gardens) and novelist (Mrs. Dalloway; Orlando; Between the Acts; The Years; The Voyage Out; Night and Day; Jacob's Room; The Waves), (born Jan. 25, 1882 - died Mar. 28, 1941; age 59). Virginia Woolf was bipolar and drowned herself. (Virginia Woolf 1927 Photo: Harvard University)  
Dean Jones
American comedic actor on TV (Ensign O'Toole; The Love Bug; Beethoven), Walt Disney & other movies (That Darn Cat!; Blackbeard's Ghost; Two on a Guillotine; Any Wednesday; The Horse in the Gray Flannel Suit; The Shaggy D.A.) (born Jan. 25, 1931 - died Sept. 1, 2015; age 84). Dean Jones died of Parkinson's Disease. (Dean Jones 1966 Photo: Chicago Tribune)
Gregg Palmer (nee Palmer Edvind Lee)
American actor in movies (Magnificent Obsession; To Hell and Back; Big Jake; 40 Pounds of Trouble) and TV (Gunsmoke; The Life and Legend of Wyatt Earp; Death Valley Days; The Virginian) (born Jan. 25, 1927 - died Oct. 31, 2015; age 88). Cause of death for Gregg Palmer is unknown. (Gregg Palmer 1954 Magnificent Obsession Photo: Universal Pictures) 
Elizabeth Allen (nee Elizabeth Ellen Gillease)
American actress of TV (Bracken's World; The Paul Lynde Show; Guiding Light; Victoria Bellman on Another World & Texas; CPO Sharkey; Dr. Kildare), and films (From the Terrace; Diamond Head; Donovan's Reef; Cheyenne Autumn) (born Jan. 25, 1929 - died Sept. 19, 2006; age 77). Cause of death for Elizabeth Allen was kidney disease. (Elizabeth Allen 1961 Thriller Screenshot)
*Images are public domain or Creative Commons licensed & sourced via Wikimedia Commons or Flickr, unless otherwise noted*