January 25th Birthdays
If you were born on January 25th you share a celebrity birthday with these famous people: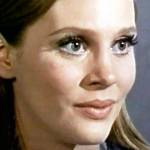 Leigh Taylor-Young is 78 (ex of Craig Sheffer, Guy McElwaine, Ryan O'Neal)

Emmy-winning American actress of TV (Rachel Welles on Peyton Place; Elaine on Sunset Beach; Katherine Barrett Crane on Passions; The Devlin Connection; Dallas; Picket Fences) & movies (The Big Bounce; Soylent Green; Jagged Edge), born January 25, 1945. Mother of Patrick O'Neal. (Leigh Taylor-Young 1967)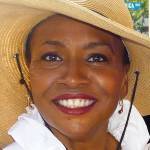 Jenifer Lewis is 66
American comedian, singer, and actress of stage, TV (Strong Medicine; Black-ish; Girlfriends; A Different World; Courthouse; The Fresh Prince of Bel-Air; The Playboy Club), and movies (Dead Presidents; The Preacher's Wife; Juwanna Mann), born January 25, 1957. (Jenifer Lewis 2008 Photo: Greg Hernandez)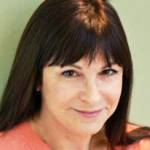 Dinah Manoff is 65 (daughter of Lee Grant & Arnold Manoff)
Tony Award-winning American actress of stage, TV (Carol Weston on Empty Nest & The Golden Girls; Evelyn on State of Grace; Soap), and movies (Grease; Ordinary People; I Ought to Be in Pictures; Bloodhounds of Broadway; The Amati Girls), born January 25, 1958. (Dinah Manoff Photo: By Permission)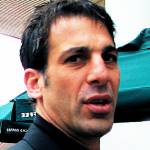 Chris Chelios is 61 (nee Christos Kostas Chelios)
Hockey Hall of Fame American 11x NHL All-Star hockey defenseman (Montreal Canadiens, Chicago Blackhawks, Detroit Red Wings, Atlanta Thrashers) with 3 Stanley Cups championships, & 2006 US Olympic Hockey Team captain, born January 25, 1962. (Chris Chelios 2007 Photo: Dave O)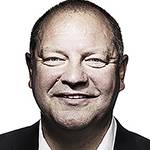 Esa Tikkanen is 58
Finnish hockey player, NHL forward (Edmonton Oilers – 1985, 1987-1990 Stanley Cup; New York Rangers – 1994 Stanley Cup; St. Louis Blues; New Jersey Devils; Vancouver Canucks; Florida Panthers; Washington Capitals), born January 25, 1965. (Esa Tikkanen 2013 Photo: Unibet)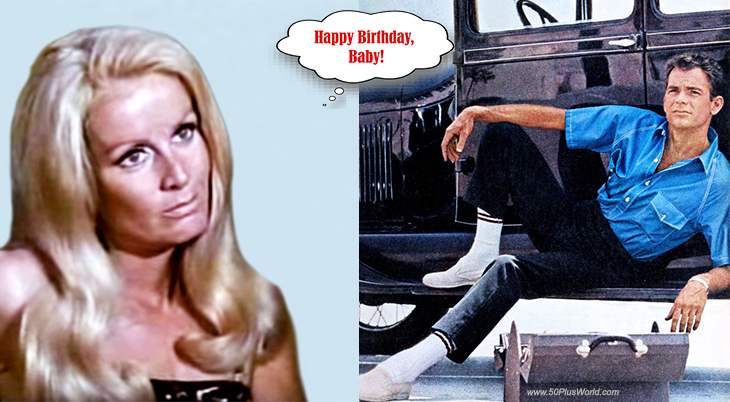 (Diana Hyland 1968 Peyton Place | Dean Jones 1963)
Happy Birthday to everyone celebrating their birthday on January 25th!
Remember These January 25th Famous Birthdays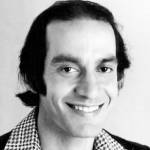 Gregory Sierra
American actor of stage, movies (Papillon; Beneath the Planet of the Apes; The Towering Inferno; Honey I Blew Up the Kid) and TV (Barney Miller; Sanford and Son; Something is Out There; Soap; Zorro and Son; The Flying Nun; The Prisoner of Zenda; The Trouble with Spies) (born Jan. 25, 1937 – died Jan. 4, 2021; age 83). (Gregory Sierra 1975: ABC TV)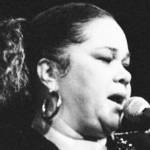 Etta James (nee Jamesetta Hawkins)
Rockabilly, Grammy, Blues, and Rock & Roll Halls of Fame American soul, blues, and gospel singer (At Last, Something's Got a Hold on Me; All I Could Do Was Cry; Fool That I Am; Tell Mama; Seven Year Itch; I'd Rather Go Blind) (born Jan. 25, 1938 – Jan. 20, 2012; age 73). Etta James had Alzheimer's Disease and died of leukemia. (Etta James 1990 Photo: Roland Godefroy)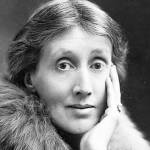 Virginia Woolf (nee Adeline Virginia Stephen; married Leonard Woolf)
English modernist 1900s pioneering stream of consciousness narrative author, short story writer (Kew Gardens) and novelist (Mrs. Dalloway; Orlando; Between the Acts; The Years; The Voyage Out; Night and Day; Jacob's Room; The Waves), (born Jan. 25, 1882 – died Mar. 28, 1941; age 59). Virginia Woolf was bipolar and drowned herself. (Virginia Woolf 1927 Photo: Harvard University)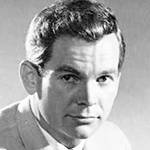 Dean Jones
American actor of TV (Ensign O'Toole; Herbie, The Love Bug; Beethoven), Walt Disney films & other movies (That Darn Cat!; Blackbeard's Ghost; Two on a Guillotine; Any Wednesday; The Horse in the Gray Flannel Suit; The Shaggy D.A.; Snowball Express) (born Jan. 25, 1931 – died Sept. 1, 2015; age 84). Dean Jones died of Parkinson's Disease. (Dean Jones 1966 Photo: Chicago Tribune)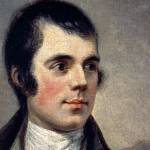 Robert Burns ("Rabbie Burns")
Scottish songwriter (Auld Lang Syne; A Red, Red, Rose; A Man's a Man for A' That; Green Grow the Rashes, O; My Heart's in the Highlands) & poet (To a Mouse; Comin' Through the Rye; Tam O'Shanter; Halloween; The Banks o' Doon; To a Louse) (born Jan. 25, 1759 – died July 21, 1796; age 37). (Robert Burns 1787 Portrait: Alexander Nasmyth: Scottish National Portrait Gallery)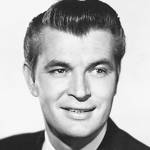 Gregg Palmer (nee Palmer Edvind Lee)
American actor of movies (Magnificent Obsession; To Hell and Back; Big Jake; 40 Pounds of Trouble) and TV (Gunsmoke; The Life and Legend of Wyatt Earp; Death Valley Days; The Virginian; Bonanza; Wagon Train) (born Jan. 25, 1927 – died Oct. 31, 2015; age 88). Cause of death for Gregg Palmer is unknown. (Gregg Palmer 1954 Magnificent Obsession Photo: Universal Pictures)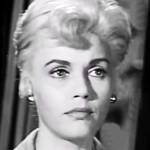 Elizabeth Allen (nee Elizabeth Ellen Gillease)
American actress of TV (Laura Deane on Bracken's World; The Paul Lynde Show; Gwen Harding on Guiding Light; Victoria Bellman on Another World & Texas; CPO Sharkey; Dr. Kildare), and films (From the Terrace; Diamond Head; Donovan's Reef; Cheyenne Autumn) (born Jan. 25, 1929 – died Sept. 19, 2006; age 77). Elizabeth Allen died of kidney disease. (Elizabeth Allen 1961 Thriller)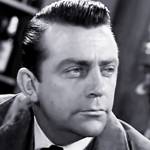 Bill Hickman (nee William Hickman)
American actor, stunt driver & coordinator of TV (The Lawless Years; Bonanza; Bat Masterson; The F.B.I.; The Man from U.N.C.L.E.) and movies (The Wild One; Bullitt; The French Connection; The Hindenburg; The Love Bug; Vanishing Point; The Seven-Ups; Capricorn One) (born Jan. 25, 1921 – died Feb. 24, 1986; age 65). Bill Hickman died of cancer. (Bill Hickman 1960 Tombstone Territory)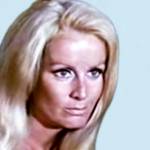 Diana Hyland (nee Joan Diana Gentner; ex-partner of John Travolta)
Emmy-winning American actress of stage, TV (Susan Winter on Peyton Place; The Boy in the Plastic Bubble; The F.B.I.; The Fugitive; Young Dr. Malone; Eight is Enough; Marcus Welby, M.D.; Medical Center) & films (Smoky; Jigsaw; One Man's Way) (born Jan. 25, 1936 – died Mar. 27, 1977; age 41). Diana Hyland had breast cancer when she died. (Diana Hyland 1968 Peyton Place)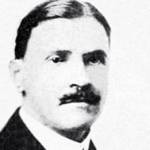 W. Somerset Maugham (nee William Somerset Maugham)
British WWI Secret Service spy, writer of short stories (The Facts of Life; The Alien Corn; The Kite; The Unconquered), plays (The Letter; The Constant Wife), & novels (Of Human Bondage; The Painted Veil; The Razor's Edge; Up at the Villa) (born Jan. 25, 1874 – died Dec. 16, 1965; age 91). Married Syrie Wellcome; father of Elizabeth Hope, Baroness Glendevon. (W. Somerset Maugham 1917) 
*Images are public domain or Creative Commons licensed & sourced via Wikimedia Commons or Flickr, unless otherwise noted*