April 23rd Birthdays
If you were born on April 23rd you share a celebrity birthday with these famous people: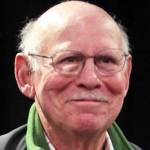 Alan Oppenheimer is 93
American actor of TV (Big Eddie; The Six Million Dollar Man; Murphy Brown; He-Man and the Masters of the Universe; That Girl; Passions; The F.B.I.; Hotel; The Doris Day Show; Hogan's Heroes; Bonanza), and movies (Westworld; Win, Place or Steal), born April 23, 1930. (Alan Oppenheimer 2015 Photo: Gage Skidmore)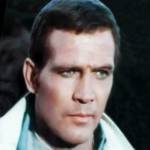 Lee Majors is 84 (nee Harvey Lee Yeary; ex of Farrah Fawcett)
American actor of movies and TV (Steve Austin on The Six Million Dollar Man & The Bionic Woman; Heath Barkley on The Big Valley; Owen Marshall, Counselor at Law; Colt Seavers on The Fall Guy; Raven; The Virginian; Dallas; Raising Hope), born April 23, 1939. (Lee Majors 1969 The Ballad of Andy Crocker)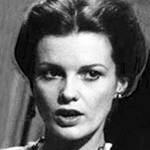 Blair Brown is 77 (nee Bonnie Blair Brown; ex-partner of Richard Jordan)
Tony Award-winning American actress of TV (Nina Sharp on Fringe; The Days and Nights of Molly Dodd; The Whiteoaks of Jalna; Orange is the New Black) & movies (Continental Divide; Space Cowboys; The Choirboys; Altered States), born April 23, 1946. (Blair Brown 1976 Captains and the Kings: NBC)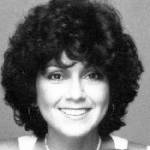 Joyce DeWitt is 74
American host & actress of stage, TV (Janet Wood on Three's Company & The Ropers; The Mike Douglas Show; Baretta; Hollywood Squares), movies (The Savant; Rock Story; Snapshot; The Great Fight; Failing Better Now; Call of the Wild), born April 23, 1949. (Joyce DeWitt 1977 Three's Company Photo: ABC)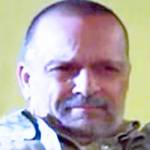 James Russo is 70
American actor of TV (Vegas; Chicago Fire) and movies (The House Next Door; Stealing Sinatra; My Own Private Idaho; Extremities; The Real Thing; Paper Bullets; A Stranger is Watching; Beverly Hills Cop; We're No Angels; Sonic Impact), born April 23, 1953. (James Russo 2011 One Among Us Trailer / Judah Ray)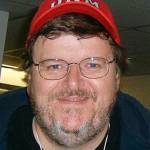 Michael Moore is 69
Academy Award-winning American social activist, author (Downsize This!; Dude, Where's My Country?), movie screenwriter, actor, film producer and documentary filmmaker (Bowling for Columbine; Roger & Me; Fahrenheit 9/11; Sicko), born April 23, 1954. (Michael Moore 2004 Photo: Prognosic)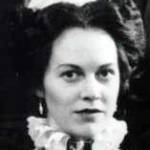 Judy Davis is 68 (nee Judith Davis; married Colin Friels)
Emmy Award-winning Australian actress of TV (Life With Judy Garland: Me and My Shadows; Hedda Hopper on Feud) & movies (A Passage to India; The Dressmaker; My Brilliant Career; Husbands and Wives; Absolute Power), born April 23, 1955. (Judy Davis 1983 The Merry Wives of Windsor Photo: PBS)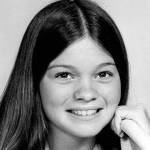 Valerie Bertinelli is 63 (ex of Eddie Van Halen)
American actress & host of TV (Barbara Cooper on One Day at a Time; Melanie Moretti on Hot in Cleveland; Touched by an Angel; Cafe Americain; Sydney; Valerie's Home Cooking), & Jenny Craig spokesperson, born April 23, 1960. Mother of Wolfgang Van Halen. (Valerie Bertinelli 1975: CBS)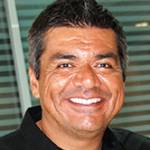 George Lopez is 62

American stand-up comedian, producer, comedy screenwriter, host and actor of stage, TV (George Lopez; Lopez Tonight; Comedy Club; Hollywood Squares; Dancing With The Stars; Saint George; Lopez), and movies (Valentine's Day), born April 23, 1961. (George Lopez 2010 Photo: Maria Gallegos / BAMC)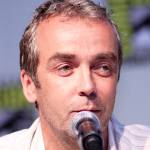 John Hannah is 61 (married Joanna Roth)
Scottish actor of movies (Four Weddings and a Funeral; Sliding Doors; The Mummy; The Hurricane; The Intruder; I'm With Lucy) and TV (Agents of S.H.I.E.L.D.; Dirk Gently's Holistic Detective Agency; Spartacus; Damages; Transplant), born April 23, 1962. (John Hannah 2010 Photo: Gage Skidmore)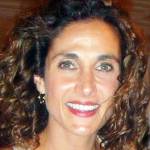 Melina Kanakaredes is 56 (aka Melina Eleni Kanakaredes Constantinides)
American actress of TV (Stella Bonasera on CSI: NY; Dr. Sydney Hansen on Providence; Guiding Light; New York News; NYPD Blue; Leaving L.A.; The Resident; Extant; The Practice; Notorious; Due South) and movies (Dangerous Beauty; Snitch), born April 23, 1967. (Melina Kanakaredes 2009 Photo: Praxinoa)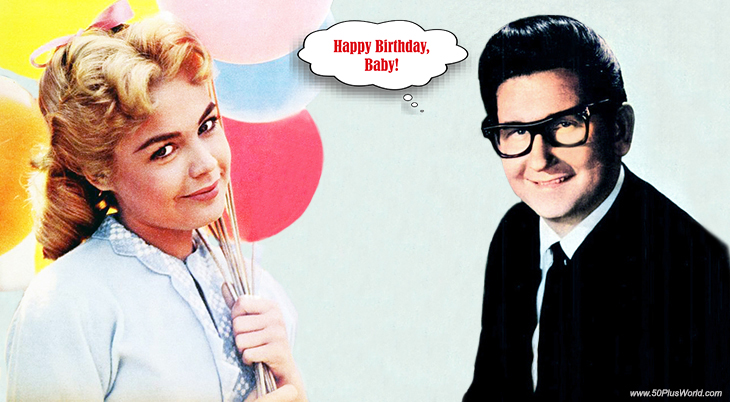 (Sandra Dee 1959 | Roy Orbison 1965 [colorized])
Happy Birthday to everyone celebrating their birthday on April 23rd!
Remember These April 23rd Famous Birthdays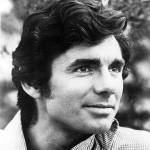 David Birney (ex of Meredith Baxter)
American audiobook narrator, actor of stage, TV (Bridget Loves Bernie; Serpico; Dr. Ben Samuels on St. Elsewhere; Glitter; Secrets; Love is a Many Splendored Thing; A World Apart; Hawaii Five-O; Seal Morning; Cannon), and movies (Caravan to Vaccares; Tomorrow's a Killer) (born Apr. 23, 1939 – died Apr. 27, 2022; age 83). (David Birney 1972: Bridget Loves Birney / Screen Gems)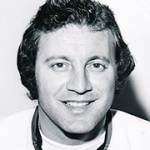 Tony Esposito (nee Anthony James Esposito; "Tony O")
Canadian-American National Hockey League Hockey Hall of Fame goalie (Chicago Black Hawks), 3-time Vezina Trophy winner (1970, 1972, 1974), 1970 Calder Memorial Trophy winner, Team Canada 1972 Summit Series goaltender, & Pittsburgh Penguins General Manager (born Apr. 23, 1943 – died Aug. 10, 2021; age 78). (Tony Esposito 1973: Chicago Black Hawks)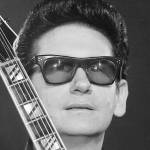 Roy Orbison ("the Caruso of Rock"; "the Big O")

Grammy Award-winning American Songwriters and Rock & Roll Hall of Fame singer solo (Crying; Oh, Pretty Woman; Only the Lonely [Know the Way I Feel];  Running Scared; Dream Baby {How Long Must I Dream]; In Dreams; You Got It (born Apr. 23, 1936 – died Dec. 6, 1988; age 52). Roy Orbison died of a heart attack. (Roy Orbison 1965 Photo: Jac. de Nijs / Dutch National Archives)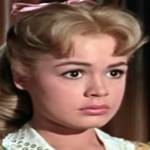 Sandra Dee (nee Alexandra Zuck; ex of Bobby Darin)
American 1950s teen model and movie actress (Gidget; Tammy Tell Me True; Imitation of Life; A Summer Place; That Funny Feeling; Romanoff and Juliet; Come September; The Reluctant Debutante; The Restless Years; A Stranger in My Arms) (born Apr. 23, 1942 – died Feb. 20, 2005; age 62). Sandra Dee died of kidney disease complications. (Sandra Dee 1959 The Wild and the Innocent)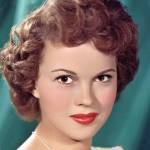 Shirley Temple (aka Shirley Temple Black; ex of John Agar)
Juvenile Academy Award-winning American movie actress (Little Miss Marker; Heidi; Rebecca of Sunnybrook Farm; The Little Princess; Captain January; Fort Apache; The Bachelor and the Bobby-Soxer; Bright Eyes; The Little Colonel; The Story of Seabiscuit) & U.S. Ambassador (born Apr. 23, 1928 – died Feb. 10, 2014; age 85). Shirley Temple died of COPD. (Shirley Temple: Pixabay)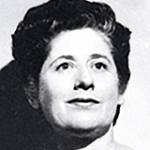 Ngaio Marsh (nee Edith Ngaio Marsh)

New Zealand actress, director and mystery novelist, author of the Roderick Alleyn mystery series (A Man Lay Dead, Vintage Murder; Overture to Death; Death and the Dancing Footman; Artists in Crime; Clutch of Constables; Death in a White Tie; Enter a Murderer; The Nursing Home Murder) (born Apr. 23, 1895 – died Feb. 18, 1982; age 85). (Ngaio Marsh 1940s Christchurch City Libraries)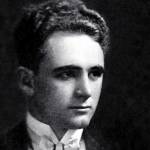 Frank Borzage
Academy Award-winning American actor & director of silent films (7th Heaven; The Typhoon; Humoresque; Flying Colors; Street Angel) & classic movies (Bad Girl; The Mortal Storm; Strange Cargo; Till We Meet Again; A Farewell to Arms; Flight Command; The Shining Hour; Jeanne Eagels; Young as You Feel) (born Apr. 23, 1894 – died June 19, 1962; age 68). (Frank Borzage 1915)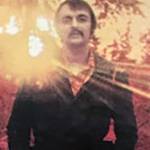 Ray Peterson
American Rockabilly Hall of Fame singer (The Wonder of You; Tell Laura I Love Her; Corinna, Corinna; Missing You; I Could Have Loved You So Well; Goodnight My Love [Pleasant Dreams]; My Blue Angel; Sweet Little Kathy) who overcame boyhood polio (born Apr. 23, 1939 – died Jan. 25, 2005; age 65). Ray Peterson died of cancer. (Ray Peterson 1970: Universal Records / Billboard)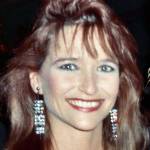 Jan Hooks
American comedienne and actress of TV (Saturday Night Live; Designing Women; 3rd Rock from the Sun; Not Necessarily the News; The Martin Short Show; Primetime Glick; 30 Rock) and movies (Wildcats; Batman Returns; Coneheads; Simon Birch) (born Apr. 23, 1957 – died Oct. 9, 2014; age 57). Jan Hooks died of throat cancer. (Jan Hooks 1988 Photo: Alan Light)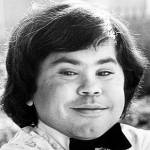 Hervé Villechaize
French artist, model, and actor of stage, TV (Tattoo on Fantasy Island) & movies (The Man With the Golden Gun; The Gang That Couldn't Shoot Straight; The One and Only; Airplane II: The Sequel; Two Moon Junction) (born Apr. 23, 1943 – died Sept. 4, 1993; age 50). Cause of death for Hervé Villechaize was suicide (shooting). (Hervé Villechaize 1977 Fantasy Island Photo: ABC TV)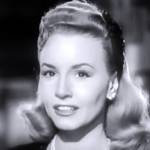 Janet Blair (nee Martha Janet Lafferty; ex of Lou Busch)
American WWII pin-up model, big-band singer, actress of stage, TV (Betty Smith on The Smith Family; Burke's Law; Marcus Welby, M.D.) and movies (My Sister Eileen; I Love Trouble; The Fuller Brush Man; Boys' Night Out; The Black Arrow) (born Apr. 23, 1921 – died Feb. 19, 2007; age 85). Janet Blair died of pneumonia complications. (Janet Blair 1947 The Fabulous Dorseys)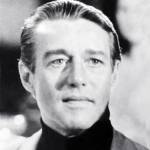 Roy Halston (nee Roy Halston Frowick)

American fashion designer (Jacqueline Kennedy's pillbox hat; the shirtdress; Ultrasuede suit, menswear), uniforms (Braniff Airways; U.S Olympic Team; Girl Scouts; New York P.D.; Avis Rent-a-Car), perfume, luggage, lingerie, and bedding (born Apr. 23, 1932 – died Mar. 26, 1990; age 57). Roy Halston died of Kaposi's sarcoma. (Roy Halston 1981 Photo: ABC)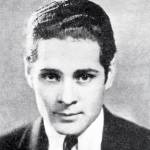 Duncan Renaldo (nee Vasile Dumitru Cuheanos)
Romanian-American actor of TV (The Cisco Kid), silent films (The Bridge of San Luis Rey), and classic movies (Trader Horn; Oklahoma Renegades; King of the Texas Rangers; The Cisco Kid Returns; Rebellion; The Lone Ranger Rides Again; Cowboys From Texas; The Painted Stallion; Zorro Rides Again) (born Apr. 23, 1904 – died Sept. 3, 1980; age 76). (Duncan Renaldo 1929)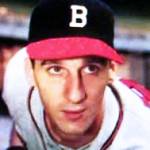 Warren Spahn
Baseball Hall of Fame American pro baseball player, left-handed 17X MLB All-Star pitcher (Boston Braves / Milwaukee Braves – 1957 World Series champ, Cy Young Award-winner, NL 8X wins & 4X strikeouts leader, with 2 no-hitter games [1960, 1961]; New York Mets; San Francisco Giants) (born Apr. 23, 1921 – died Nov. 24, 2003; age 82). (Warren Spahn 1952)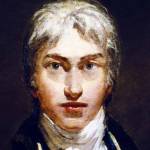 J.M.W. Turner (nee Joseph Mallord William Turner)
English printmaker, Romantic artist, Royal Academy of Arts professor of perspective, architectural draftsman, watercolourist (Tintern Abbey) and painter of maritime scenes (Fisherman at Sea; Calais Pier) & landscapes (Venice – The Dogana and San Giorgio Maggiore) (born Apr. 23, 1775 – died Dec. 19, 1851; age 76). (J.M.W. Turner 1799 Self Portrait)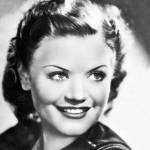 Simone Simon
French model, singer & actress of stage and movies (All That Money Can Buy; Temptation Harbour; Seventh Heaven; The Curse of the Cat People; Tahiti Honey; Cat People; Mademoiselle Fifi; Ladies in Love; Girls Dormitory; Josette; Love and Hisses; Johnny Doesn't Live Here Anymore) (born Apr. 23, 1911 – died Feb. 22, 2005; age 93). (Simone Simon 1936: Gene Kornman)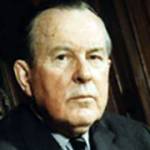 Lester B. Pearson (nee Lester Bowles Pearson; aka Mike Pearson)
Nobel Peace Prize-winning (1957) Canadian politician, WWI pilot, diplomat (Canadian Ambassador to the United States), Secretary of State for External Affairs (1948-1957) organizer of the UN Emergency Force during the Suez Canal Crisis, 14th Prime Minister of Canada (1963-1968), (born Apr. 23, 1897 – died Dec. 27, 1972; age 75). (Lester B. Pearson 1948-1968: Duncan Cameron)
*Images are public domain or Creative Commons licensed & sourced via Wikimedia Commons, Vimeo, or Flickr, unless otherwise noted*