Boomer TV Trivia: Murphy Brown
Q1. Which female co-star of Murphy Brown's lead actress Candice Bergen, was also on Murphy Brown for all ten seasons?
Q2. What television actor played Murphy's some-time love interest, talk show host Jerry Gold?
Feminist television comedy show Murphy Brown aired for 10 seasons (1988 – 1998), starring Candice Bergen as sardonic network newswoman and recovering alcoholic Murphy Brown.
Her fellow cast members on the sitcom included Charles Kimbrough as Jim Dial, Faith Ford as Corky Sherwood, Joe Regalbuto as Frank Fontaine, Grant Shaud as Miles Silverberg, Robert Pastorelli as Eldin Bernecky, and Lily Tomlinas Kay Carter-Shepley. Other familiar faces that were regular or recurring cast members over Murphy Brown's run were Garry Marshall as Stan Lansing; Christopher Rich as Miller Redfield, Scott Bakula as Peter Hunt, Alan Oppenheimer as Eugene Kinsella, Jay Tomas as Jerry Gold, and Jane Leeves as Audrey Cohen.
Early in the show's run, Murphy Brown became a mature single mother in the storyline. This prompted 1992 presidential candidate Dan Quayle to shoot himself in the foot by commenting that the Murphy Brown character was ignoring the importance of fathers by birthing a child alone. Subsequently on an episode of the Murphy Brown show, Quayle was satirized for this comment as well as his famous gaffe for telling a child at a spelling bee that potato was spelled "potatoe".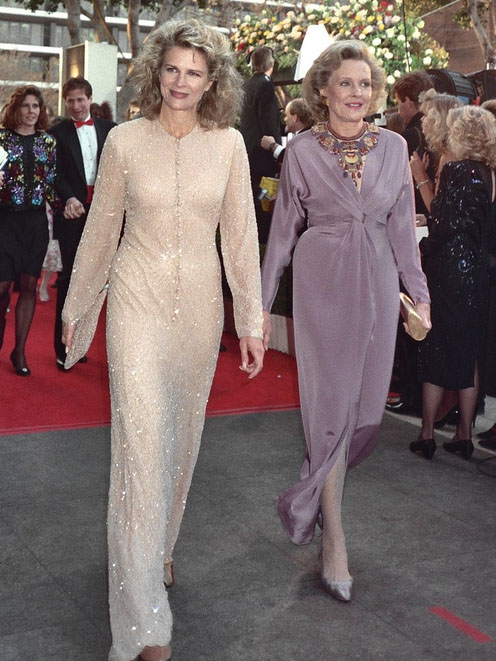 Candice Bergen and her mother Frances Bergen at the 1990 Academy Awards. (Photo: Alan Light)
When age 50+ Candice Bergen's Murphy Brown character battled breast cancer in the final season, the American Cancer Society subsequently presented Candice Bergen with an award for educating women on the importance of breast cancer and screening. After Candice Bergen won 5 Emmy Awards as Outstanding Lead Actress in a Comedy Series for her portrayal of Murphy Brown, she turned down subsequent nominations.
The daughter of ventriloquist Edgar Bergen, baby boomer Candice Bergen began her professional career as a fashion model. She then turned to acting and had acquired a significant film resume (starting in 1966 with a Golden Globe Nomination for her work in The Sand Pebbles) and numerous guest-starring appearances on television (beginning with You Bet Your Life in 1958) before she was cast in Murphy Brown. 
After a relationship with record producer and musician Terry Melcher (Doris Day's son), Bergin married Louis Malle, a French film director (she speaks French fluently); they had daughter Chloe in 1985 and were married until Malle died in 1995.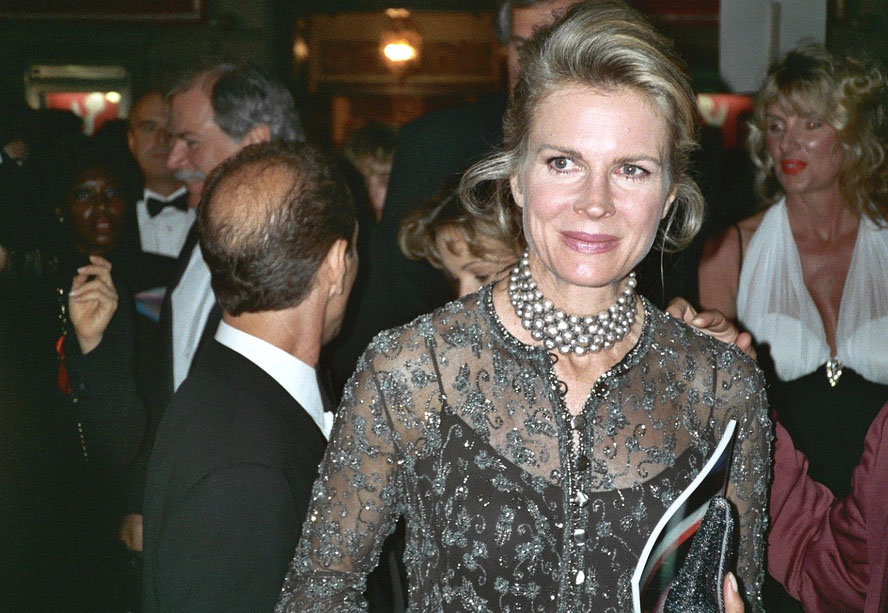 (Candice Bergen 1993 Emmy Awards Photo: Alan Light)
Now a senior citizen at 69 years old, Bergin is back acting in films and on television, after having suffered a stroke in 2006. She married New York real estate mogul Marshall Rose in 2000 and they are still together in 2015. Bergin told New York Magazine in 2012:
"People complain about getting old…It's a privilege to get old…The reality is that I don't look like i used to look. I just don't care enough, and in a way it's saved me."
A1. Actress Faith Ford played former Miss America turned reporter Corky Sherwood on all ten seasons of Murphy Brown. Post Murphy Brown, she had her own television series Hope & Faith, where she played Hope Shanowski from 2003-2006 .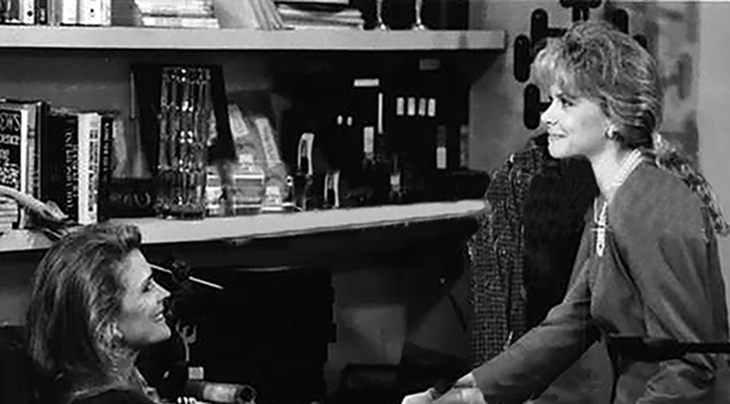 (Candice Bergen & Faith Ford 1988 Murphy Brown Photo: Warners Bros. Television)
A2. Jay Thomas got his start on Mork & Mindy in 1979, playing Remo DaVinci for 20 episodes. He played trashy talk show host Jerry Gold for all ten seasons of Murphy Brown.
*Images are public domain or Creative Commons licensed & sourced via Wikimedia Commons, Vimeo, or Flickr, unless otherwise noted*