May 7th Birthdays
If you were born on May 7th you share a celebrity birthday with these famous people: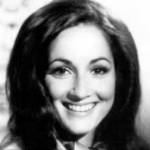 Robin Strasser is 78 (nee Robin Victory in Europe Strasser)
Daytime Emmy-winning American actress of TV (Dorian Lord on One Life to Live; Iris on The Secret Storm; Rachel Davis Matthews on Another World & Somerset; Knots Landing; Christina on All My Children; Hecuba on Passions), born May 7, 1945. Ex of Laurence Luckinbill. (Robin Strasser 1971: NBC TV)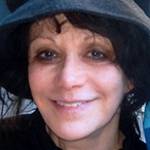 Amy Heckerling is 69 (ex of Neal Israel)
American screenwriter, producer, & director of TV and movies (Fast Times at Ridgemont High; Clueless; Johnny Dangerously; National Lampoon's European Vacation; Look Who's Talking films; A Night at the Roxbury; Molly; Loser; Red Oaks), born May 7, 1954. (Amy Heckerling 2018 Photo: Greg2600)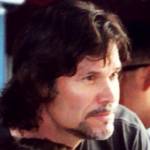 Peter Reckell is 68
American actor of TV (Bo Brady on Days of Our Lives; Johnny Rourke on Knots Landing; Eric Hollister on As The World Turns; Richard on Venice the Series; Shades of Love: Moonlight Flight) and movies (Broken Bridges; Street Dreams), born May 7, 1955. (Peter Reckell 2006 Photo: Jennifer Tse)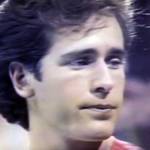 Michael E. Knight is 64 (nee Michael Edward Knight)
Daytime Emmy-winning American actor of TV (Tad Martin on One Life to Live & All My Children; Dr. Simon Neville on The Young and the Restless) & films (Baby It's You; Date with an Angel; Hexed; Enchanted), born May 7, 1959. Ex of Catherine Hickland. (Michael E. Knight 1985 All My Children Promo: ABC)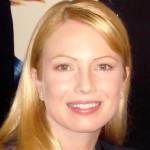 Traci Lords is 55 (nee Nora Louise Kuzma)
American singer, actress of TV (Profiler; Melrose Place; Roseanne; First Wave; Eastsiders; Swedish Dicks), movies (Zack and Miri Make a Porno; Novel Romance; Epicenter; Extramarital; Blade; Cry-Baby), & former adult film actress born May 7, 1968. (Traci Lords 2006 Photo: Paul J. Alessi)
(Gary Cooper: Stars and Films of 1937 | Anne Baxter 1944)
Happy Birthday to everyone celebrating their birthday on May 7th!
Remember These May 7th Famous Birthdays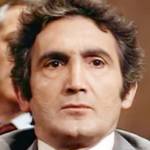 Val Bisoglio (nee Italo Valentino Bisoglio)

American actor of TV (Danny Tovo on Quincy M.E.; The Doctors; Roll Out; Working Stiffs; The Edge of Night; Police Woman; The Sopranos; M*A*S*H; Ironside; Barney Miller; The Rockford Files; All in the Family) & movies (Saturday Night Fever; The Hindenburg; The Frisco Kid) (born May 7, 1926 – died Oct. 18, 2021; age 95. (Val Bisoglio 1973 The Marcus-Nelson Murders)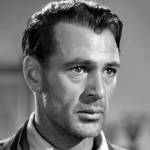 Gary Cooper (nee Frank James Cooper)
Academy Award-winning American actor (High Noon; Mr. Deeds Goes to Town; The Pride of the Yankees; Sergeant York; The Virginian; His Woman; A Farewell to Arms; Souls at Sea; The Westerner; Saratoga Trunk; Friendly Persuasion; The Fountainhead) (born May 7, 1901 – died May 13, 1961; age 60). Married Veronica Balfe aka Sandra "Rocky" Shaw (Gary Cooper 1942 Meet John Doe)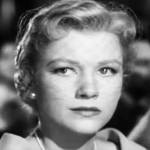 Anne Baxter (granddaughter of Frank Lloyd Wright; ex of John Hodiak)
Academy Award-winning American actress of stage, TV (Victoria Cabot on Hotel; Batman), & movies (The Razor's Edge; All About Eve; The Pied Piper; The Magnificent Ambersons; The Blue Gardenia; Cimarron; Follow the Sun; The Luck of the Irish) (born May 7, 1923 – died Dec. 12, 1985; age 62). Cause of death for Anne Baxter was a stroke. (Anne Baxter 1953 I Confess Trailer)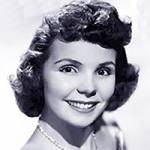 Teresa Brewer (nee Theresa Veronica Breuer)
American singer (Music! Music! Music!; Till I Waltz Again with You; Ricochet; I Love Mickey; You Send Me; Have You Ever Been Lonely?; A Tear Fell; Let Me Go, Lover; Old Man Mose), dancer & actress (Those Redheads from Seattle) (born May 7, 1931 – died Oct. 17, 2007; age 76). Teresa Brewer died of a neuromuscular disease. (Teresa Brewer 1957 Photo: NEA Service)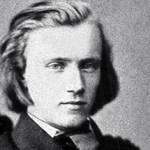 Johannes Brahms 
German innovative Romantic-era pianist, conductor & composer of classical music for chorus, chamber ensembles, solos, and symphony orchestras (Brahms Lullaby; Fugue in A-Minor; Hungarian Dance No. 5; Symphony No. 1 in C Minor; 16 Waltzes, Op.39; Rhapsody in G Minor) (born May 7, 1833 – died Apr. 3, 1897; age 63). (Johannes Brahms c. 1853: Robert-Schumann-Haus Zwickau)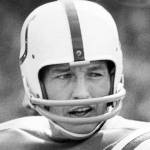 Johnny Unitas (nee John Constantine Unitas; aka "Johnny U", "Golden Arm")
Pro Football Hall of Fame American professional football player, NFL quarterback (Pittsburgh Steelers; Baltimore Colts; San Diego Chargers), 3-time NFL MVP (1959, 1964, 1967), and 1970 NFL Man of the Year (born May 7, 1933 – died Sept. 11, 2002; age 69). Johnny Unitas died of a heart attack. (Johnny Unitas 1967 Photo: Malcolm W. Emmons / The Sporting News)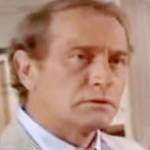 Darren McGavin (nee William Lyle Richardson; married Kathie Browne)
American actor of TV (Mike Hammer; Riverboat; Crime Photographer; Kolchak: The Night Stalker; The Outsider; Murphy Brown; The Virginian; Gunsmoke), and movies (A Christmas Story; Billy Madison; Airport '77) (born May 7, 1922 – died Feb. 25, 2006; age 83). Darren McGavin died of cardiovascular disease. (Darren McGavin 1972 Kolchak: The Night Stalker: ABC/MGM)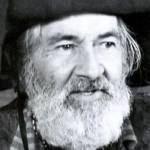 Gabby Hayes (nee George Francis Hayes)

American film actor (The Cariboo Trail; Return of the Bad Men; My Pal Trigger; Wild Horse Mesa; In Old Santa Fe; The Texas Rangers; Sunset Trail; Melody Ranch; Song of Arizona; The Border Legion) & TV host (The Gabby Hayes Show) (born May 7, 1885 – died Feb. 9, 1969; age 83). Gabby Hayes had cardiovascular disease before he died. (Gabby Hayes 1953 Photo: NBC)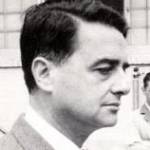 Edwin Land
American scientist and inventor (Polaroid instant camera, filters for polarizing light), co-founder of the Polaroid Corporation, instrumental in Cold War intelligence photography developments (U-2 program; Genetrix balloon cameras) (born May 7, 1909– died Mar. 1, 1991; age 81). Cause of death for Edwin Land is unknown. (Edwin Land 1958 Photo: Kirk Olson)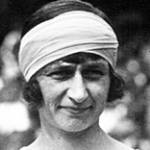 Kitty McKane (nee Kathleen McKane; married Leslie Godfree)
International Tennis Hall of Fame English tennis player, 5X singles & doubles Grand Slam champion & 5X Olympic medalist (1920 Antwerp; 1924 Paris), world top #2 (1923, 1924, 1926) & top ten (1921-1927), & 1920s 8-time All England Open Badminton Champion (born May 7, 1896 – died June 19, 1992; age 96). (Kathleen McKane Godfree 1925: Agence de presse Meurisse)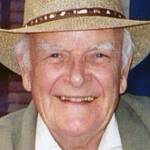 John Ingle

American actor of TV (Edward Quartermaine on General Hospital & Port Charles; Days of Our Lives; Big Love; The Drew Carey Show; The Land Before Time; Life Goes On; Knots Landing; The Facts of Life) & movies (Heathers; RoboCop 2; Batman & Robin) (born May 7, 1928 – died Sept. 16, 2012; age 84). John Ingle had cancer before his death. (John Ingle 2006 Photo: Jfer21)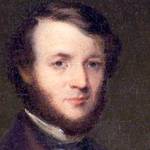 Robert Browning (married Elizabeth Barrett)
English philosopher-poet (Dramatis Personae; Men and Women; The Ring and the Book; Porphyria's Lover; Sordello; Childe Roland to the Dark Tower Came; My Last Duchess; How They Brought the Good News from Ghent to Aix; The Pied Piper of Hamelin; Fra Lippo Lippi) (born May 7, 1812 – died Dec. 12, 1889; age 77). (Robert Browning 1853 Portrait: Thomas Buchanan Read)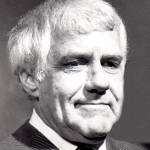 Marvin Mitchelson
American pioneering "palimony" lawyer for celebrity clients (Michelle Triola, Zsa Zsa Gabor, Joan Collins, Bianca Jagger), "A divorce lawyer is a chameleon with a law book", later disbarred and jailed for unpaid taxes (born May 7, 1928 – died Sept. 18, 2004; age 76). Marvin Mitchelson died of cancer. (Marvin Mitchelson 1979 Photo: United Press International Photo)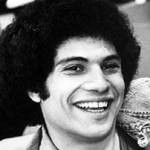 Robert Hegyes (cousin of Jon Bon Jovi)
American actor of stage, TV (Juan Epstein on Welcome Back, Kotter; Manny Esposito on Cagney & Lacey; So Little Time; The Streets of San Francisco), and movies (Just Tell Me You Love Me; The Pandora Project; Purpose) (born May 7, 1951 – died Jan. 26, 2012; age 60). Robert Hegyes died of a heart attack. (Robert Hegyes 1976 Welcome Back, Kotter Photo: ABC Television Network)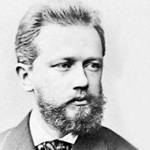 Pyotr Ilyich Tchaikovsky
Russian Romantic era classical music composer for orchestra (1812 Overture; Piano Trio in A Minor; Dance of the Sugar Plum Fairy; Waltz of the Flowers; Sleeping Beauty Waltz; Symphony No. 6 'Pathetique'), ballet (Swan Lake; The Nutcracker; Romeo and Juliet), & opera (Eugene Onegin) (born May 7, 1840 – died Nov. 6, 1893; age 53). (Pyotr Illyick Tchaikovsky c. 1880-1886)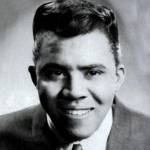 Jimmy Ruffin (nee Jimmie Lee Ruffin; aka James Lee Ruffin)

American Motown, Polydor & Chess Records soul singer (What Becomes of the Brokenhearted; I've Passed This Way Before; Hold On [To My Love]; Gonna Giver Her All the Love I've Got; Farewell is a Lonely Sound) (born May 7, 1936 – died Nov. 17, 2014; age 78). Cause of death for Jimmy Ruffin is unknown. (Jimmy Ruffin 1967 Photo: Motown / Billboard)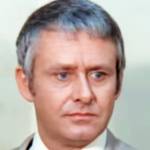 Roger Perry (married Joyce Bulifant; ex of Jo Anne Worley)
American actor of TV (Harrigan and Son; Arrest and Trial; The Facts of Life; Falcon Crest; Barnaby Jones; Ironside; The F.B.I.; Love, American Style) and movies (The Cat; The Flying Fontaines; Follow the Boys; Heaven With a Gun; Count Yorga, Vampire) (born May 7, 1933 – died July 12, 2018; age 85). Roger Perry died of prostate cancer. (Roger Perry 1975 Movin' On)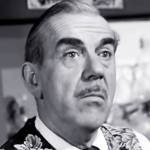 Frank J. Scannell (nee Francis J. Scannell)
American actor of TV (Bat Masterson; The Life and Legend of Wyatt Earp; Crossroads; The Untouchables; The Restless Gun; Mrs. & Mrs. North; The Big Valley; Dragnet) and movies (Arson for Hire; The Night the World Exploded; The Incredible Shrinking Man; Screaming Mimi) (born May 7, 1903 – died Nov. 29, 1989; age 86). (Frank J. Scannell 1960 Tombstone Territory)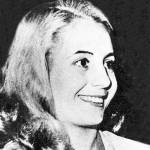 Eva Peron (nee Maria Eva Duarte; aka Mrs. Juan Peron; aka Evita)
Argentinian actress, philanthropist (Eva Peron Foundation), feminist activist (women's suffrage; Female Peronist Party founder), politician (Ministry of  Labor; Ministry of Health), First Lady of Argentina (1946-1952) who inspired the musical Evita (born May 7, 1919 – died July 26, 1952; age 33). Eva Peron died of cervical cancer. (Eva Peron c 1947: Archivo Grafico de la Nacion)
*Images are public domain or Creative Commons licensed & sourced via Wikimedia Commons, Vimeo, or Flickr, unless otherwise noted*