May 6th Birthdays
If you were born on May 6th you share a celebrity birthday with these famous people:
Willie Mays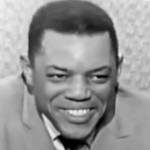 is 90 (nee Willie Howard Mays Jr.; "The Say Hey Kid")
Baseball Hall of Fame American MLB center fielder (New York Giants, San Francisco Giants), 1951 NL Rookie of the Year, 24-time MLB All-Star, 12 Gold Glove Awards (1957-1968), 2-time National League MVP (1954, 1965), born May 6, 1931. (Willie Mays 1962 What's My Line?)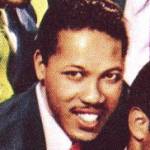 Leon Hughes Sr. is 89 (nee Leon Hughes)
American singer and founding member of R&B Rock & Roll Hall of Fame vocal group The Coasters (Down in Mexico; Young Blood; Searchin'; Yakety Yak; Charlie Brown; Poison Ivy; Along Came Jones; Little Egypt), born May 6, 1932. (Leon Hughes Sr. 1957 Photo: Topps Gum Cards ATCO Records)
Bob Seger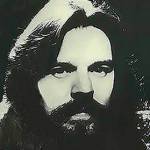 is 76 (nee Robert Clark Seger)
American Rock & Roll Hall of Fame musician, songwriter, producer, and singer (Night Moves; Mainstreet; Old Time Rock and Roll; Still the Same; We've Got Tonight; Hollywood Nights; Like a Rock; Against the Wind; Shame on the Moon) born May 6, 1945. (Bob Seger 1980 Photo: Cash Box)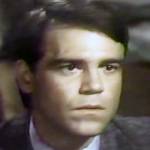 Ben Masters is 74 (nee Benjamin Masters)
American actor of stage, TV (Julian Crane on Passions; Heartbeat; Noble House; Pensacola: Wings of Gold; Another World; Muggsy; Barnaby Jones; Murder, She Wrote), & movies (Heartbeat; Dream Lover; Mandingo; All That Jazz; Key Exchange), born May 6, 1947. (Ben Masters 1984 Celebrity USA Network Promo)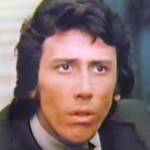 Richard Cox is 73 (nee Richard Zukerman)
American actor of TV (Bobby Mackey on Love of Life; Guiding Light; Executive Suite; Loving; Tanner '88; Ghostwriter; Loving; Search for Tomorrow; Baretta; The Bronx Zoo) and movies (Cruising; King of the Mountain; The Oasis; Missing Brendan), born May 6, 1948. (Richard Cox 1976 Executive Suite CBS Promo)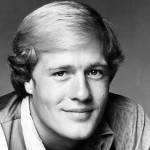 Gregg Henry is 69
American actor of TV (Rich Man, Poor Man Book II; Gilmore Girls; The Riches; Hung; The Killing; Hell on Wheels; Scandal; Family Law; Reasonable Doubts) and films (Body Double; Payback; The Patriot; The Black Dahlia; Guardians of the Galaxy Vol. 2), born May 6, 1952. (Gregg Henry 1976 Photo: ABC TV)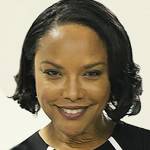 Lynn Whitfield is 68 (nee Lynn Butler-Smith)

Emmy Award-winning American actress of stage, TV (The Josephine Baker Story; Greenleaf; Heartbeat; Equal Justice; Without a Trace), and movies (Eve's Bayou; Madea's Family Reunion; Gone Fishin'; A Thin Line Between Love and Hate), born May 6, 1953. (Lynn Whitfield 2014 Photo: Errol Sadler)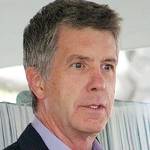 Tom Bergeron is 66
American producer, actor & host of radio and TV (America's Funniest Home Videos; Dancing With the Stars; Hollywood Squares; Good Morning America; People Are Talking; Fox After Breakfast; Star Trek: Enterprise) and films (Rock Slyde; Candy Jar), born May 6, 1955. (Tom Bergeron 2009 Photo: jfer 21)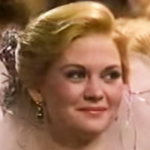 Kate Collins is 62
American actress of movies, TV soap operas (Natalie Marlowe & Janet Green on All My Children 1986-2011; One Life to Live; Guiding Light; Search for Tomorrow; Another World), and daughter of astronaut Michael Collins, born May 6, 1959. (Kate Collins 1988 All My Children ABC Promo)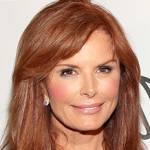 Roma Downey is 61
Northern Irish producer & actress of TV (Monica on Touched by an Angel; Lady Johanna Leighton on One Life to Live; The 100 Lives of Black Jack Savage; A Woman Named Jackie; The Division; The Baxters; The Dovekeepers) and movies, born May 6, 1960. (Roma Downey 2015 Photo: Salvation Army USA West)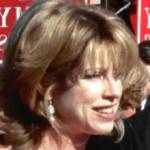 Julianne Phillips is 61

American model (Elite Modeling Agency) and actress of TV (Frankie Reed Margolis on Sisters) and movies (Odd Jobs; Sweet Lies; Seven Hours to Judgment; Skin Deep; Fletch Lives; Big Bully; Allie & Me; Hollywood Boulevard; Colin Fitz Lives!), born May 6, 1960. (Julianne Phillips 1994 Photo: Alan Light)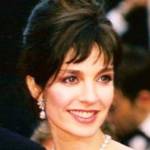 Anne Parillaud is 61

French movie actress (La Femme Nikita; Map of the Human Heart; Innocent Blood; The Man in the Iron Mask; Gangsters; Frankie Starlight; Dead Girl; Shattered Image; Deadlines; Promised Land; Six Days, Six Nights) born May 6, 1960. (Annie Parillaud 1998 Photo: Georges Biard)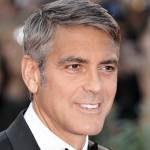 George Clooney is 60
Academy Award-winning movie producer (Argo), actor of TV (Dr. Doug Ross on ER; Facts of Life; Sisters; E/R) and movies (Syriana; Batman & Robin; Ocean's Eleven; Out of Sight; One Fine Day; O Brother, Where Art Thou?; Hail, Caesar!; Gravity), born May 6, 1961. (George Clooney 2009 Photo: Nicolas Genin)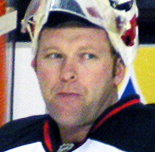 Martin Brodeur is 49
Canadian-American Olympic hockey goalie (gold – Team Canada 2002 & 2010), professional NHL  player (New Jersey Devils – 3 Stanley Cups; St. Louis Blues), 4-time Vezina Trophy, 10-time NHL All-Star, & New Jersey Devils Executive VP, born May 6, 1972. (Martin Brodeur 2012 Photo: Resolute)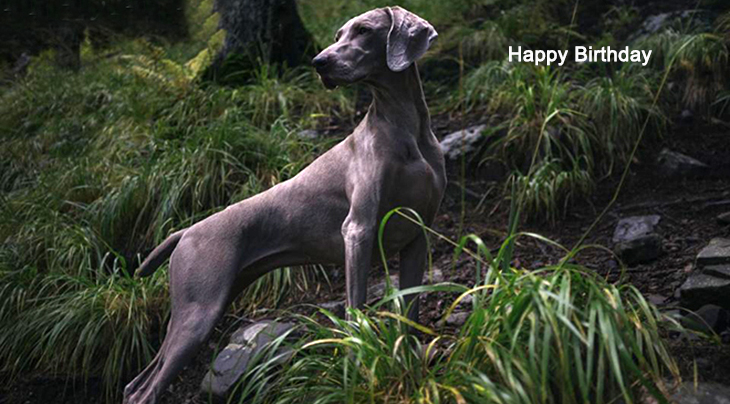 (Gray Weimaraner Dog Photo: Atanas Teodosiev)
Happy Birthday to everyone celebrating their birthday on May 6th!
Remember These May 6th Famous Birthdays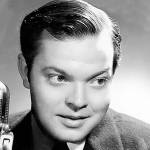 Orson Welles (nee George Orson Welles)
Academy Award-winning American producer, screenwriter, director, & actor of stage (Mercury Theatre), radio (The War of the Worlds), TV (Magnum, P.I.), & movies (Citizen Kane; The Magnificent Ambersons; The Lady from Shanghai; The Long, Hot Summer) (born May 6, 1915 – died Oct. 10, 1985; age 70). Orson Welles died of a heart attack. (Orson Welles 1941 Photo: CBS Radio)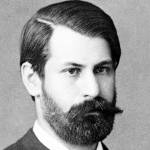 Sigmund Freud (nee Sigismund Schlomo Freud)

Austrian professor, neurologist, founder of psychoanalysis, developer of associated therapeutic techniques & theories (dream analysis, free association, Oedipus complex, theory of the unconscious) (born May 6, 1856 – died Sept. 23, 1939; age 83). Sigmund Freud had cancer of the jaw and died of a morphine overdose. (Sigmund Freud 1885 Photo)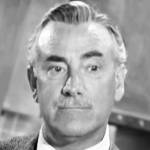 Raymond Bailey
American character actor of stage, TV (Milburn Drysdale on The Beverly Hillbillies; The Many Loves of Dobie Gillis; My Sister Eileen; The Twilight Zone) and movies (Herbie Rides Again; The Strongest Man in the World; Vertigo) (born May 6, 1904 – died April 15, 1980; age 75). Raymond Bailey had Alzheimer's Disease & died of a heart attack. (Raymond Bailey 1962 The Beverly Hillbillies)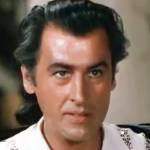 Stewart Granger (nee James Lablache Stewart)

English-American actor of movies (The Wild Geese; Sodom and Gomorrah; North to Alaska; Moonfleet; Beau Brummell; Young Bess; Scaramouche; King Solomon's Mines; Caesar and Cleopatra; The Whole Truth) and TV (The Virginian) (born May 6, 1913 – died Aug. 16, 1993; age 80). Stewart Granger died of bone and prostate cancer. (Stewart Granger 1952 Scaramouche Trailer)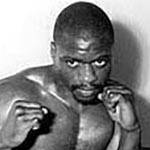 Rubin Carter ("Hurricane" Carter)
American-Canadian middleweight professional boxer convicted of murder and released after almost 20 years (the conviction was overturned twice), author (The Sixteenth Round), and inspiration for The Hurricane (1999) starring Denzel Washington (born May 6, 1937 – died Apr. 20, 2014; age 76). Rubin Carter died of prostate cancer. (Rubin Carter 1958 Photo: Rubin Carter)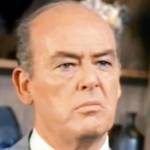 Bill Quinn (nee William Tyrell Quinn)
American actor of movies & TV (Archie Bunker's Place & All in the Family; The Rifleman; McMillan & Wife; The Bob Newhart Show; Arrest and Trial; McHale's Navy; My Three Sons; Ironside; Mary Tyler Moore; The Odd Couple; Bonanza; Zane Grey Theater; The F.B.I.; Hawaiian Eye) (born May 6, 1912 – died Apr. 29, 1994; age 81). Bill Quinn died of natural causes. (Bill Quinn 1967 I Spy)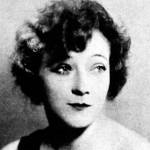 Claire Whitney
American actress of classic & silent films (East Lynne; The Great Gatsby; The Chamber Mystery; Camille; Enlighten Thy Daughter; The Strange Mrs. Crane; Rocky; Frontier Investigator; An Old-Fashioned Girl; The Silver Bullet; The Haunted Mine; The Mummy's Ghost; So's Your Uncle) (born May 6, 1890 – died Aug. 27, 1969; age 79). (Claire Whitney 1920 Who's Who on the Screen)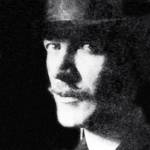 Paul Scardon
Australian silent film director & actor (The Goddess; The Man From the Rio Grande; The Son of Davy Crockett; Today I Hang; The Fargo Kid; The Juggernaut; Waterloo Bridge; The Battle Cry of Peace; The Alibi; The Gamblers; The Green God; Rose of the South; The Enemy; Tangled Lives; Her Own Free Will) (born May 6, 1874 – died Jan. 17, 1954; age 79). (Paul Scardon 1919)
*Images are public domain or Creative Commons licensed & sourced via Wikimedia Commons, Vimeo, or Flickr, unless otherwise noted*