Boomer TV Trivia: Magnum, P.I.
Q1. What was the make and model of the red sports car that Private Investigator Thomas Magnum often drove on Magnum, P.I.?
Q2. Both Tom Selleck (Thomas Magnum) and John Hillerman (Jonathan Quayle Higgins III) were each nominated 5 times for Emmy Awards in the Drama Series categories (Outstanding Lead Actor and Outstanding Continuing Performance by a Supporting Actor categories, respectively). How many Emmy Awards did they each win for their work on Magnum, P.I.?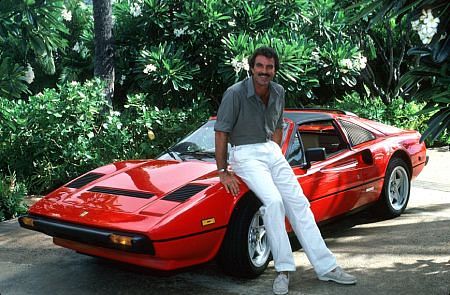 (Tom Selleck with the Ferrari 308 GTS in Magnum P.I. Photo: Culture Culte | Flickr)
Set in lush Hawaii, Magnum, P.I. (1980-1988) was series star Tom Selleck's first big acting break after small roles in movies and television. By the time the series ended Tom Selleck, his bushy moustache, and his red Ferrari sportscar, were all cultural 80's icons for the baby boomer generation. The series gave a heavy nod to the Navy and Marine Corp during the Vietnam War, as the backstory for Thomas Magnum emphasized his Navy Seal service in Vietnam and the Vietnam War U. S. Marine service of his two sidekicks, T. C. and Rick.
Roger E. Mosley played helicopter pilot T.C. (Theodore Calvin), Magnum's sidekick and sometime muscleman, while nightclub owner Rick Wright was portrayed by actor Larry Manetti. This emphasis on a military background for the main characters fit beautifully into the Hawaii locale for Magnum, P. I., given the WWII US military history in Hawaii and Pearl Harbor.
The very British majordomo Higgins was played by then Texas native and 48-year-old veteran stage, television and film actor John Hillerman. On Magnum, P.I., Higgins manages the estate (Robin's Nest) that Thomas Magnum lives on as a permanent guest, courtesy of the never-seen-but-sometimes-heard owner, Robin Masters (Orson Welles). Higgins too had a "war" backstory, but his was in the British Army infantry; in real life, actor John Hillerman had enlisted in the U. S. Air Force during the Korean War.
By the time the series ended, John Hillerman was in his late 50's and his acting career post-Magnum P. I. was sporadic. He was last seen in the made-for-television movie A Very Brady Sequel (1996). John Hillerman retired in 1999 and lived in Texas until his death in November 2017 at the age of 84.
Below, a younger John Hillerman with Betty White on The Betty White Show in 1977.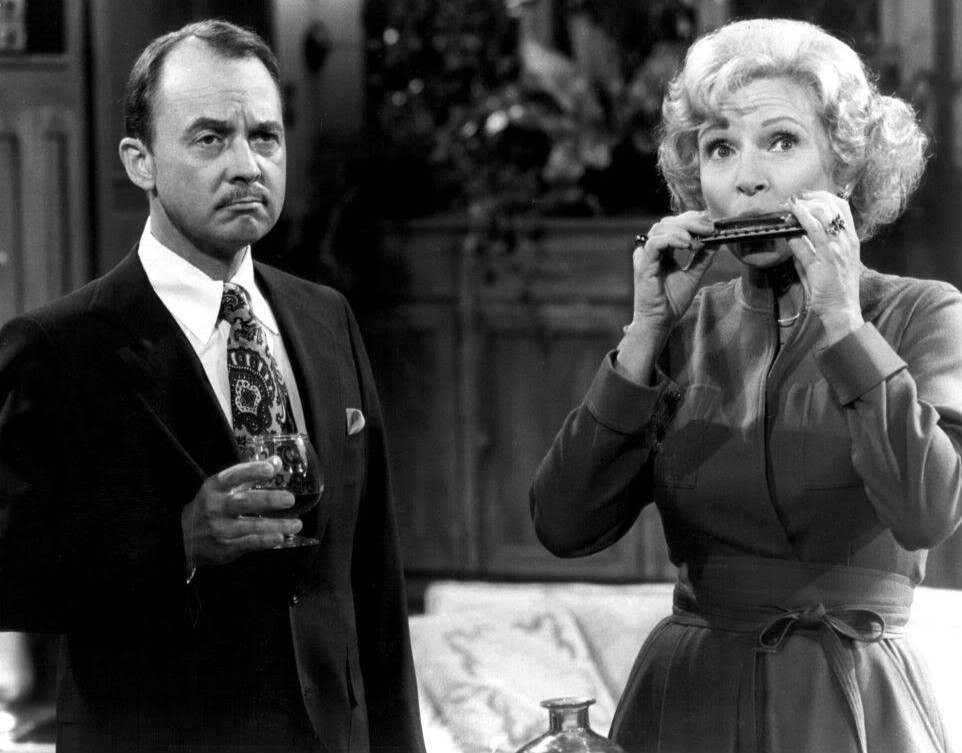 (The Betty White Show 1977 Photo: CBS Television)
Baby boomer Tom Selleck played his almost real age (Selleck was 35, Magnum was 34) when Magnum P. I. started in 1980, and had real-life military experience to draw on as well – Selleck had been a soldier in the California Army National Guard infantry from 1967-1973.)
While filming the series, Selleck divorced his first wife Jacqueline Ray and married his second and current wife, Jillie Mack. Now a septuagenarian senior citizen, Tom Selleck has had a long successful career in acting, including starring in two more long-running television series – the Jesse Stone movies, and the weekly CBS series Blue Bloods (2010-current) as family patriarch and New York City Police Chief Frank Reagan. Below from left, Blue Bloods cast members Will Estes, Tom Selleck, Donnie Wahlberg, and Bridget Moynahan.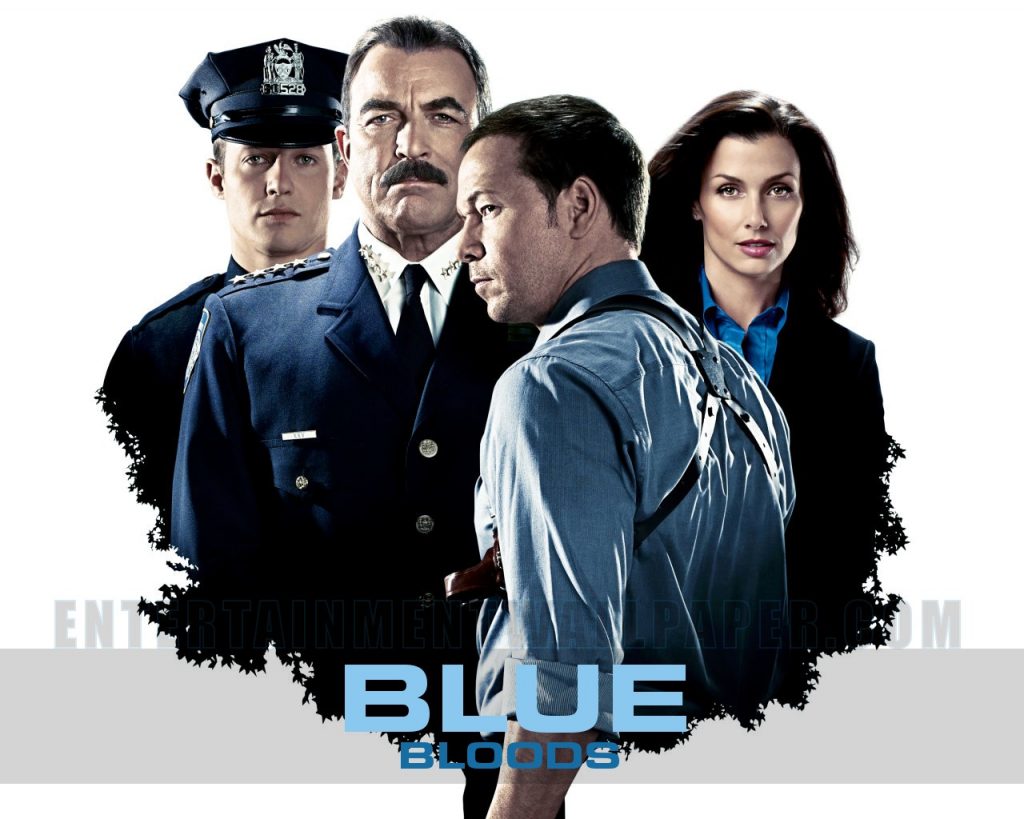 (Blue Bloods Cast Poster Photo: Jamie Luther)
A1. Thomas Magnum had the unlimited use of Robin Master's cars including this favorite Ferrari 308GTS (in later years, the GTSi models)
A2. Tom Selleck won Outstanding Lead Actor in a Drama Series in 1984, and John Hillerman won Outstanding Continuing Performance by a Supporting Actor in a Drama Series in 1987.
*Images are believed to be in the public domain and/or Creative Commons licensed (Flickr, YouTube, Wikimedia, Vimeo) or used by permission, unless otherwise noted*