This Was Nifty in June 1950
News Headlines & Boomer Entertainment Trivia from June, 1950: North Korea invades South Korea and begins the Korean War; Sierra is released, starring divorcing newlyweds Audie Murphy and Wandra Hendrix; and Mauna Loa erupts in Hawaii.
 Korean War Begins
North Korea invaded South Korea on June 25, 1950 – thus starting the Korean War. When North Korean troops reached Seoul, United Nations members quickly mobilized to help defend South Korea.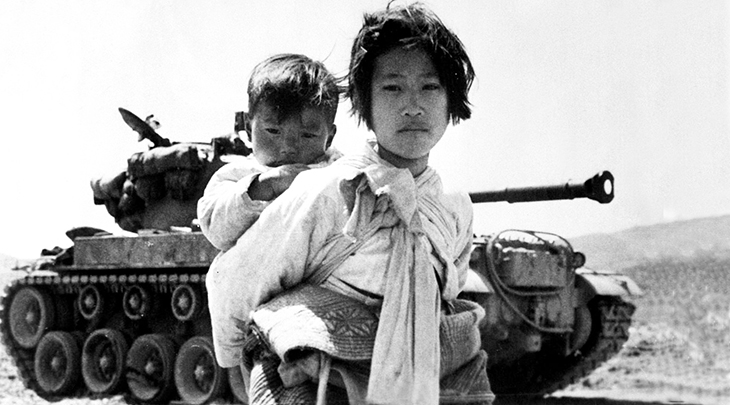 (Haengju, Korea 1951 Photo: Maj. R.V. Spencer, USAF / National Archives and Records Administration)
The Soviet Union had begun occupying the northern part of Korea in 1945 at the end of World War II. After North Korea and South Korea were established on either side of the 38th parallel in 1948, both the U.S. and Soviet Union withdrew their troops. 
During the Korean War, China and the Soviet Union supported North Korean communist forces. Although 21 United Nations member countries participated in the Korean War in support of South Korea, the majority of that military aid came from the United States. 
By the time the 3-year Korean war ended in 1953, between 2 – 4.5 million people (mostly civilians) were killed in the conflict. In comparison, the Vietnam War lasted 20 years (1955-1975), with estimated fatalities of between 1.2 – 4 million (approx 2 million of them civilians).
Note: Variations in data are due to different sources of data, time periods included, and if deaths in neighboring countries were included.
Mauana Loa Erupts
On June 1, 1950, Hawaii's Mauna Loa volcano erupted – a spectacular display that lasted until June 23rd. Steam rose 10,000 feet in the air.
In the year prior to the 1950 eruption of Mauna Loa on Hawaii's Big Island, small earthquakes had occurred. These were followed by a more significant earthquake in March of 1950, and just a couple of days before the eruption a 6.4 magnitude earthquake occurred underneath the volcano.  
Although no lives were lost in the June eruption of Mauna Loa, significant property damage occurred – the highway, private homes, and some businesses, were destroyed. All told, 492 million cubic yards of lava were erupted from the volcano between June 1-23, by far the greatest rate of eruption for Mauna Loa since records have been kept. The first recorded eruption of Mauna Loa occurred in 1750. 
Divorcing Newlyweds Star in Sierra 
Married couple Audie Murphy and Wandra Hendrix star in the western romantic adventure film Sierra, released on June 1, 1950.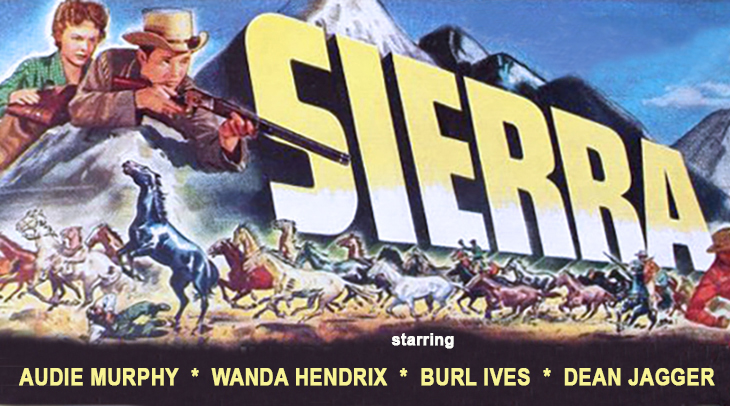 Celebrated WWII hero Audie Murphy was only 23 when he married 19-year-old model-actress Wanda Hendrix on February 8, 1949. They filmed Sierra later that year, but by the time the movie was released in June 1950 the couple had already been separated for a few months.
Audie Murphy had reached out to Hendrix in 1946 to ask for a date, when he saw her picture on the cover of Coronet Magazine. A major contributing factor in the quick demise of their marriage was the effects of WWII and PTSD on Murphy, who would turn on Hendrix during flashbacks.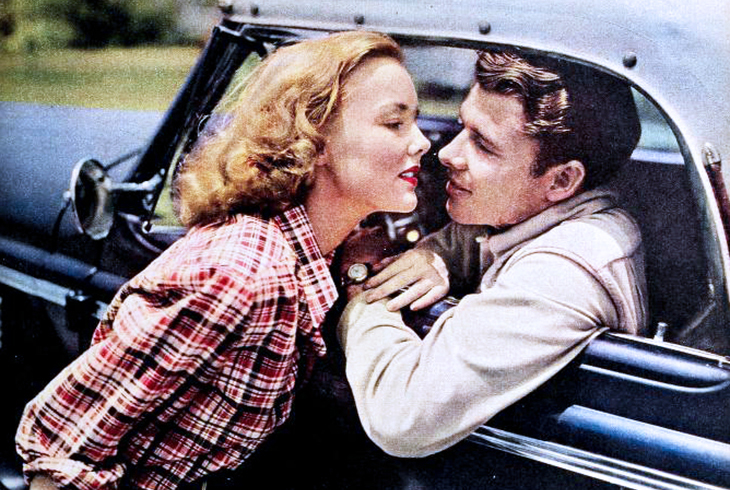 (Audie Murphy & Wanda Hendrix 1949) 
The other stars of Sierra include supporting actors Burl Ives, Dean Jagger, Richard Rober, Tony Curtis, Roy Roberts, John Doucette, James Arness, and Sara Allgood.
Based on the novel by Stuart Hardy, Sierra was filmed in Technicolor and also features spectacular Utah scenery (Cedar Breaks National Monument, Kanab Movie Ranch, Cedar City, and Brian Head).
The plot of Sierra has wild horse breaker Jeff Hassard (Dean Jagger) hiding out in the mountains for the past 15 years because he's (an innocent) fugitive from a murder charge. On the lam with him is his son Ring Hassard (Audie Murphy). The duo are pals with Lonesome (Burl Ives), a fellow mountain-dweller and singer. Lawyer Riley Martin (Wanda Hendrix) gets lost in the mountains and finds Ring and Jeff. Romance ensues between Ring and Riley, despite horse thieves, a jail break, and a sheriff's posse.
Soon after Sierra was released, character actress Sara Allgood (better remembered for her performance as the mother of a mining family in 1941's How Green Was My Valley), died of a heart attack at the age of 70, on September 13, 1950.
Although they both continued acting in films, Sierra was the first and last film that stars Wanda Hendrix and Audie Murphy would appear in together. Each later remarried to other people (and were divorced again). 
*Images are believed to be in the public domain and/or Creative Commons licensed & sourced via Wikimedia Commons, Vimeo, YouTube, or Flickr, unless otherwise noted*