This Was Nifty in November 1950
News Headlines & Entertainment Trivia from November, 1950: Playwright George Bernard Shaw dies; Classic film premiere of Cyrano de Bergerac, starring José Ferrer; Sammy Kaye has the #1 song with Harbor Lights.
Classic Film Premiere – Cyrano de Bergerac 
Film producer Stanley Kramer's historical adventure-tragic romance movie Cyrano de Bergerac, premiered in Los Angeles and New York City in November 1950.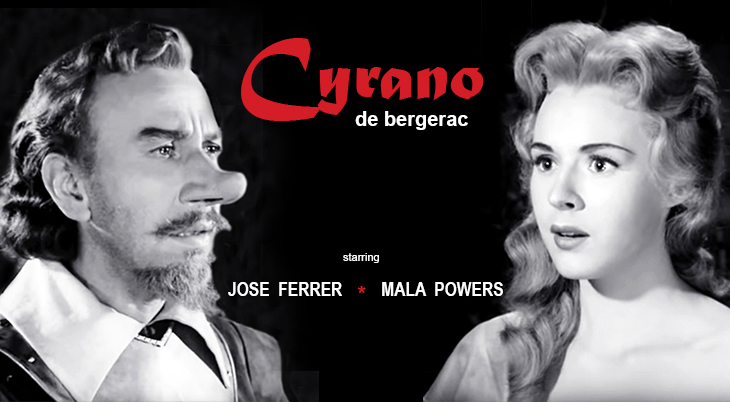 (José Ferrer & Mala Powers 1950 Cyrano de Bergerac)
Directed by Michael Gordon, the screenplay of Cyrano de Bergerac was based on Edmond Rostand's 1897 drama and was adapted for the movie by Carl Foreman. 
Cyrano de Bergerac is a man whose poetic eloquence is only matched by the size of his nose and the brilliance of his swordsmanship.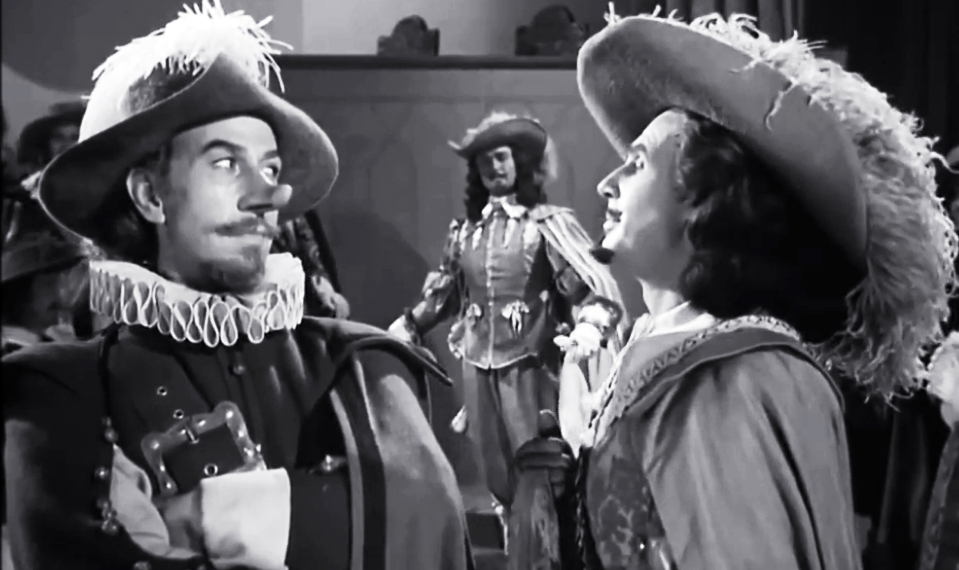 (José Ferrer & Albert Cavens, Ralph Clanton in background 1950 Cyrano de Bergerac)
The film opens with Cyrano turning a mundane insult from French nobleman Vicomte de Valvert (Albert Cavens) into an excuse for a duel, demonstrating all of his powers of speech and sword.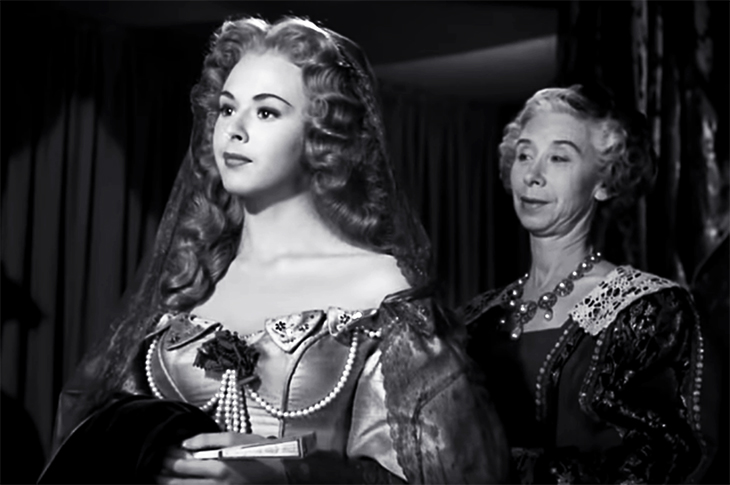 (Mala Powers & Virginia Farmer 1950 Cyrano de Bergerac)
Watching the duel are his beautiful cousin Roxane (Mala Powers) and her duenna (Virginia Farmer). 
Cyrano is in love with Roxane but can't bring himself to declare his feelings, for fear of rejection. And of course, Roxane can't see past the nose on his face (or hers) to the man inside. Roxane sends a message to Cyrano to meet her the next day.
(Ralph Clanton & José Ferrer, William Prince in background 1950 Cyrano de Bergerac Photo: Focus)
That night, the Comte de Guiche (Ralph Clanton), friend of the slain Valvert and himself an object of Cyrano's mockery, tries unsuccessfully to have his henchmen ambush and kill Cyrano.
Cyrano is crushed when Roxane tells him she has likes handsome young guardsman Christian de Neuvillette (William Prince) and asks him to keep Christian safe.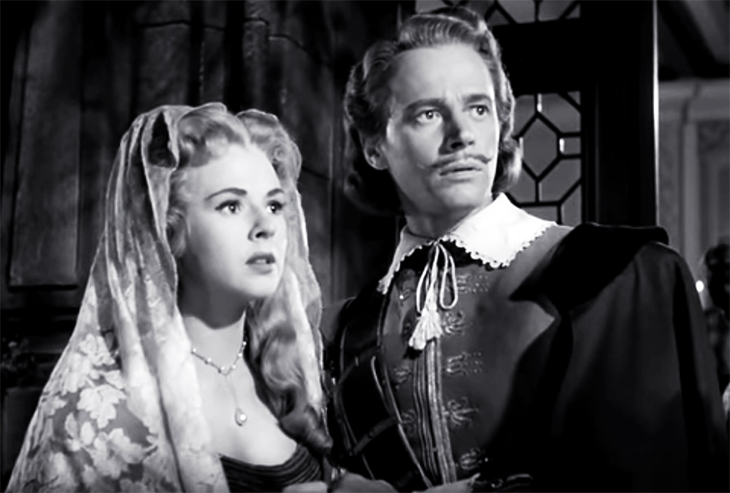 (Mala Powers & William Prince 1950 Cyrano de Bergerac)
Cyrano only wants Roxane to be happy, so he helps the tongue-tied Christian court her, leading to a string of unforeseen consequences.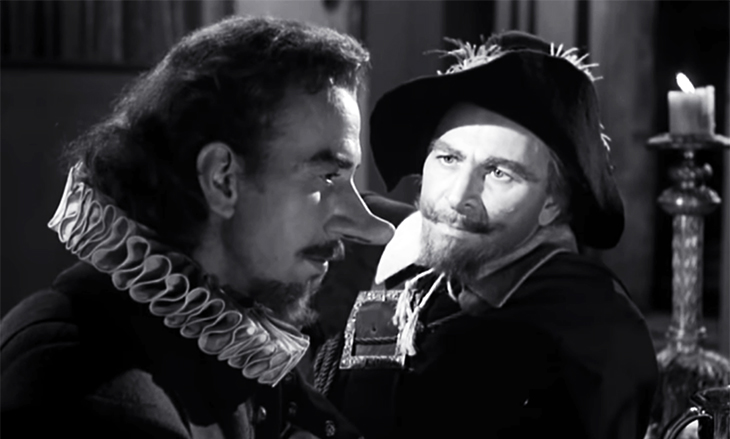 (José Ferrer & Morris Carnovsky 1950 Cyrano de Bergerac)
Morris Carnovsky plays Cyrano's friend and fellow guardsman Le Bret, Lloyd Corrigan is poet and pastry chef Ragueneau, and Elena Verdugo is a servant girl who seems struck by Cyrano the man, vs the nose.
Playing some of the other minor characters in the movie are actors better known later for their television appearances – John Crawford (The Waltons), Gilman Rankin (Tombstone Territory), and Jerry Paris (The Dick Van Dyke Show).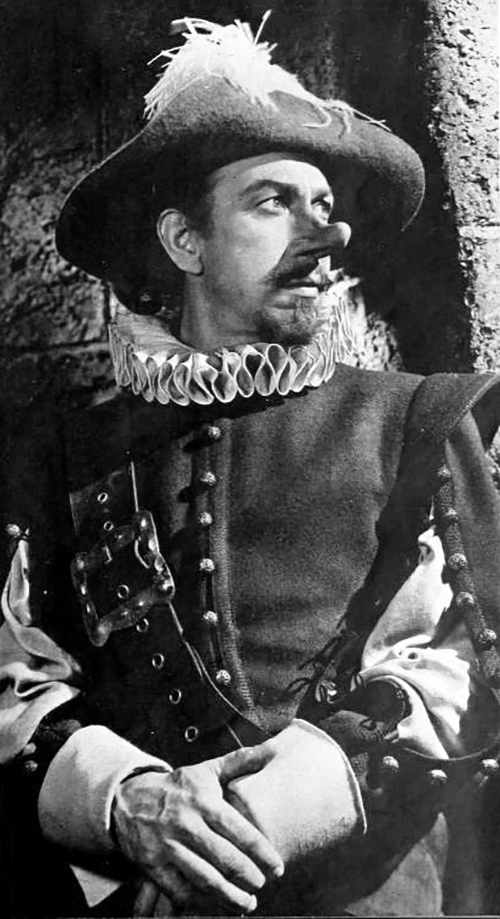 (José Ferrer 1950 Cyrano de Bergerac Photo: Screenland)
Playwright Edmond Rostand's (translated from French to English) words trip eloquently from the lips of compelling lead actor José Ferrer in character as Cyrano de Bergerac. Rostand based Cyrano on a real person – big-nosed French satirical and fantasy writer Savinien Cyrano de Bergerac (aka Savinien de Cyrano, dit de Bergerac 1619-1655), who was reported to have indeed fought duels over the size of his nose.
Although Cyrano de Bergerac was not an instant box-office success, it was critically acclaimed. José Ferrer had previously won the Tony Award for his starring role in the 1947 stage version of the play, which had been directed by Mel Ferrer (no relation).
At the 23rd Academy Awards ceremony (for films released in 1950), José Ferrer won the Best Actor Oscar, beating out Louis Calhern (The Magnificent Yankee), William Holden (Sunset Boulevard), James Stewart (Harvey), and Spencer Tracy (Father of the Bride). This was the first Academy Award to be won by a Hispanic actor, and by a Puerto Rican-born American.
Cyrano de Bergerac was remade in 1990 in French, starring French actor Gérard Depardieu as Cyrano.
Steve Martin's romantic comedy Roxanne (1987) is based on Cyrano de Bergerac, but made as a comedy with a Daryl Hannah, Rick Rossovich, Shelley Duvall, Fred Willard, Michael J. Pollard, and Damon Wayans. 
Playwright George Bernard Shaw Dies
British playwright and critic George Bernard Shaw (aka Bernard Shaw), died on November 2, 1950 at the age of 94.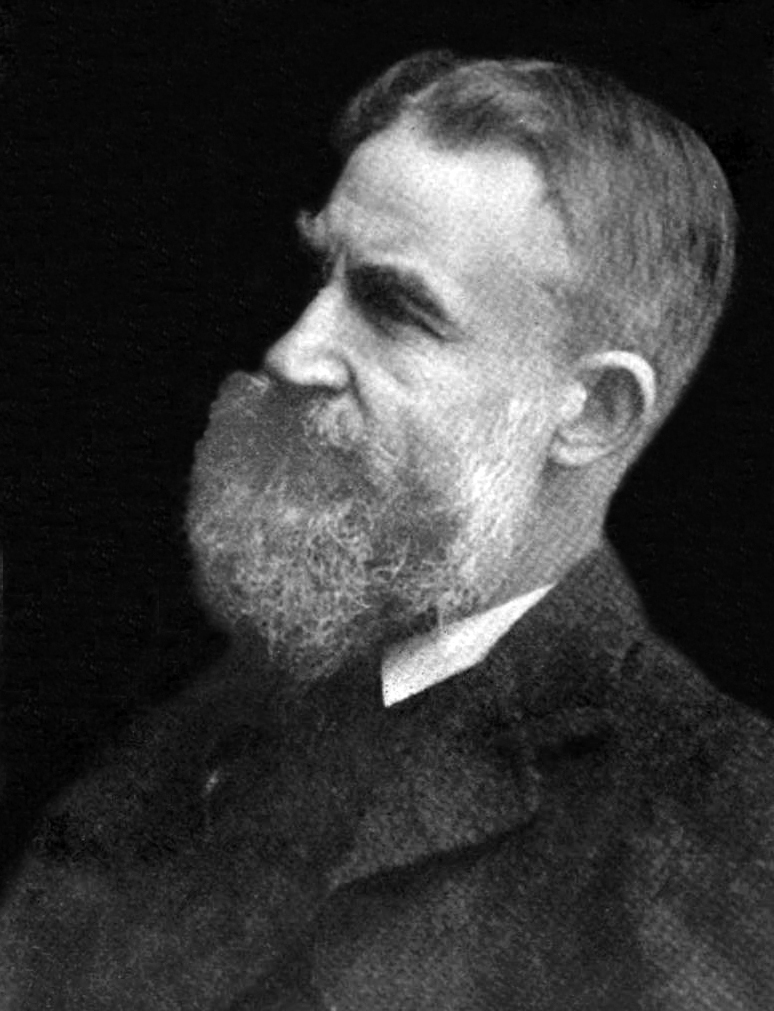 (George Bernard Shaw 1905 Photo: Arena Magazine)
Born on July 26, 1866 in Dublin, Ireland, George Bernard Shaw's acclaimed plays made him the most noted playwright of his lifetime, and perhaps beyond. His original works and adaptations of his plays are still being performed on stages and filmed for movies and television today 
Prior to becoming a famed playwright, Shaw was best known as a music, book, and theatre critic for London newspapers and magazines beginning in the 1880s. 
From 1983-1899 Shaw began to focus on writing plays, and saw his first one produced on stage that year (Widower's Houses, originally written in 1884).
Many of George Bernard Shaw's plays have been translated into several different languages, and have been performed on stages around the world.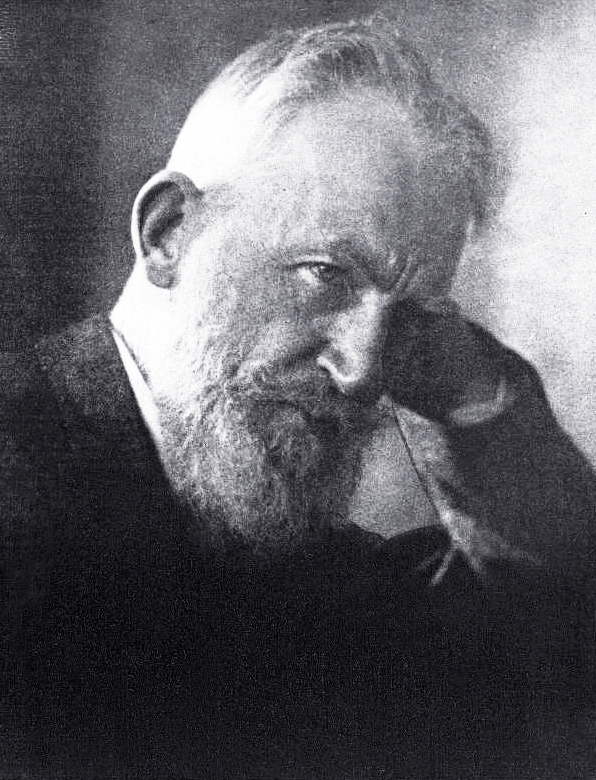 (George Bernard Shaw 1921 Photo: Hoppe of London / Shadowland)
The play Shaw is most closely associated with and is the best known of his works, is Pygmalion (1913).
It has been filmed as a movie numerous times, the most famous adaptation of which is the 1964 Academy Award-winning musical My Fair Lady, starring Audrey Hepburn, Rex Harrison, Stanley Holloway, and Wilfrid Hyde-White.
Pygmalion (1938) starring Wendy Hiller and Leslie Howard, was the first major English-language movie based on Shaw's play. 
Noteworthy adaptations of Shaw's works for film:
Caesar and Cleopatra (1901) – The most notable feature film version of Caesar and Cleopatra is the 1945 biographical comedy-drama starring Claude Rains as Caesar and Vivien Leigh as Cleopatra, with Stewart Granger and Flora Robson. A 2009 Canadian remake has Christopher Plummer as Caesar.
Major Barbara (1905) – The 1941 comedy movie Major Barbara stars Wendy Hiller, Rex Harrison, Robert Morley, and Sybil Thorndike; actress Deborah Kerr has a minor part in what would be one of her first few films. The first stage production of Major Barbara, in 1905 in London, had Edmund Gwenn in the cast. A 1956 Broadway production of Major Barbara starred Burgess Meredith and Charles Laughton.
Androcles and the Lion (1912) – Jean Simmons and Victor Mature star in the adventure comedy feature film Androcles and the Lion (1952). The cast includes Alan Young, Maurice Evans, Elsa Lanchester, Reginald Gardiner, Gene Lockhart, Alan Mowbray, John Hoyt, Jim Backus, and Woody Strode as The Lion.
Saint Joan (1923) – One of Shaw's most successful plays, this historical drama was an instant hit on Broadway and London's West End stages beginning in late 1923. The 1957 movie Saint Joan (1957) starring Jean Seberg as Joan of Arc, with Richard Widmark, Richard Todd, John Gielgud, and Harry Andrews, is the best known film presentation.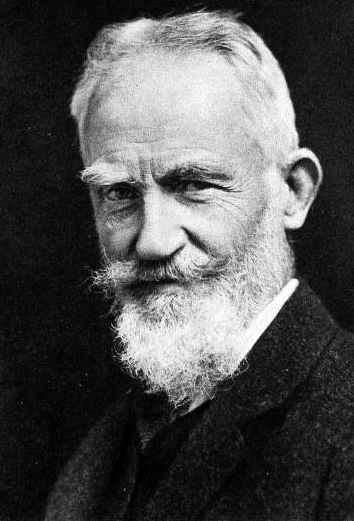 (George Bernard Shaw 1922 Photo: Underwood & Underwood / Shadowland)
In 1925 George Bernard Shaw was awarded the Nobel Prize in Literature – likely spurred by his accumulated list of achievements and most recent acclaimed work at that time, Saint Joan. 
Despite his dislike for American in general and Hollywood in particular (he visited once, in 1933 and had nothing good to say about it), Shaw's plays were embraced by North American theatre and film producers and their audiences.
One of Bernard Shaw's last plays, written when he was 80, is The Millionairess (1936). Several stage productions have featured well known actresses as the title Millionairess, notably Edith Evans (the play was written for her to star in), Jessie Royce Landis, and Katharine Hepburn.
The 1960 movie The Millionairess stars Sophia Loren, with Peter Sellers, Alastair Sim, Vittorio De Sica, and Dennis Price. Recently, The Billionaire (2020) starring Heather Tom, is an adaptation of the play.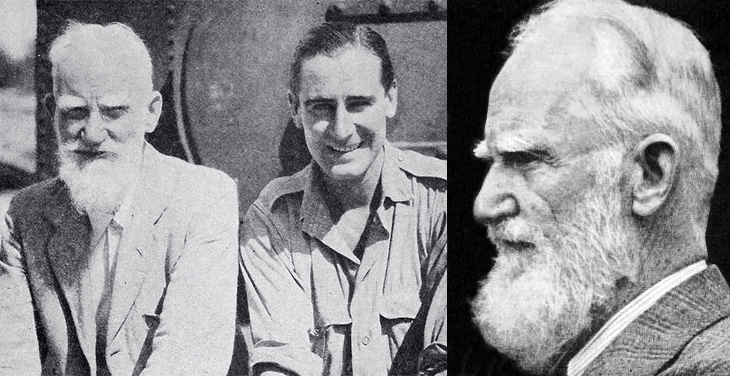 (George Bernard Shaw & Rex Ingram 1928: Screenland | Bernard Shaw 1930: Exhibitor's Daily Review)
George Bernard Shaw was 94 when he died of renal failure in 1950; he was pre-deceased by his wife Charlotte in 1943. The couple had no children, having married in their early forties in what some have speculated was a marriage of friendship rather than romantic love.
Sammy Kaye's Harbor Lights is the #1 Hit Song
Orchestra leader Sammy Kaye reached the #1 sport on Billboard the week of November 18, 1950 with his version of Harbor Lights, sung by Tony Alamo and The Kaydets. 
Written by composer Hugh Williams and Jimmy Kennedy, 1950 was a big year for Harbor Lights, with recordings released by Guy Lombardo's orchestra, Bing Crosby, and Ray Anthony's orchestra  all making it onto the song charts with varying levels of success.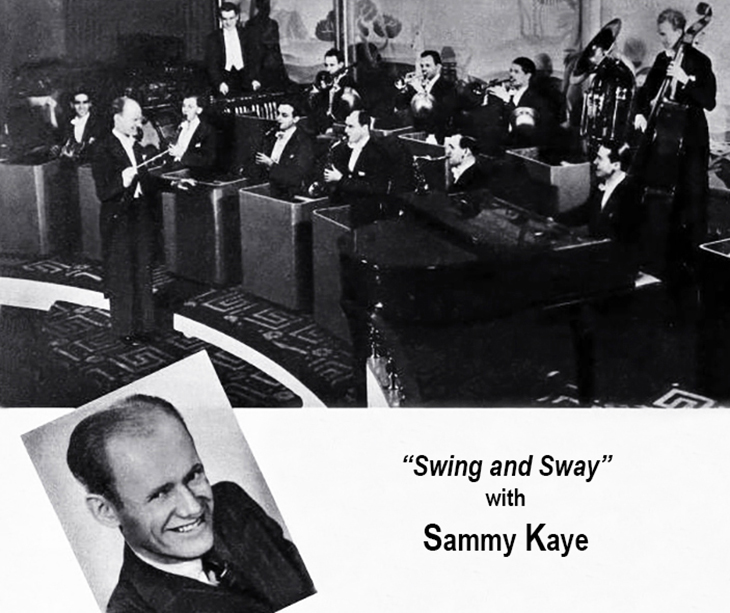 (Sammy Kaye and Orchestra 1939 Photo: Radio and Television Mirror)
Harbor Lights had been a modest hit in 1937 when singer Frances Langford was the first to record it; her recording was followed by crooner Rudy Vallée's version. In subsequent years, Harbor Lights was recorded by the likes of Elvis Presley, The Ink Spots, Ken Griffin, Lawrence Welk, Engelbert Humperdinck, Vera Lynn, Jerry Lee Lewis, and Willie Nelson. The Platters 1960 recording of Harbor Lights was a #8 hit single on Billboard.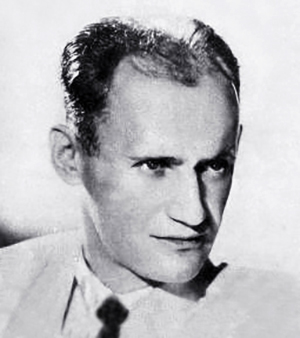 (Sammy Kaye 1937 Photo: Radio Mirror)
Nee Samuel Zarnocay, Jr. on March 13, 1910, American musician (saxophone & clarinet), big bandleader and songwriter Sammy Kaye was a recording artist and radio performer beginning in the 1930s.
Among the songs written or co-written, and recorded by Sammy Kaye are Remember Pearl Harbor (1941), which was a #3 Billboard chart hit for him in 1942. Kaye's other #1 chart hits included recordings of Rosalie (1937), Love Walked In (1938), Dream Valley (1940), Daddy (1941), Chickery Chick (1945), I'm a Big Girl Now (1946), and The Old Lamp-Lighter (1946). His last recorded chart hit was Charade (1964). 
In the 1950s Sammy hosted different radio and television series (So You Want to Lead a Band; The Sammy Kaye Show), and continued to perform in the '60s and '70s. Sammy Kaye was 77 years old when he died in 1987.
*Images are believed to be in the public domain and/or Creative Commons licensed & sourced via Wikimedia Commons, Vimeo, YouTube, or Flickr, unless otherwise noted*