January 13th Birthdays
If you were born on this day January 13th you share a celebrity birthday with these famous people: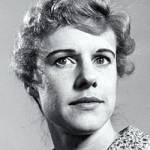 Frances Sternhagen is 93
American actress of movies (Bright Lights, Big City; The Hospital; Up the Down Staircase) and TV (The Doctors; ER; Sex and the City; The Secret Storm,  Spencer; Love of Life; Another World; Golden Years; Cheers; The Closer), born January 13, 1930. (Frances Sternhagen 1962 Photo: Friedman-Abeles)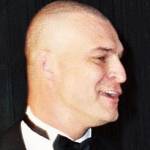 Richard Moll is 80 (nee Charles Richard Moll)
Prolific American actor of stage, TV (Bull Shannon on Night Court; Santa Barbara), movies (The Sword and the Sorcerer; Night Train to Terror; Think Big; Sidekicks; The Flintstones; Beanstalk), and voice-over actor (Mighty Max), born January 13, 1943. (Richard Moll 1987 Photo: Alan Light)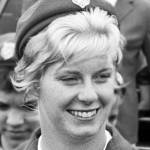 Chris Von Saltza Olmstead is 79 (nee Susan Christina von Saltza)
International Swimming Hall of Fame American 4-time Olympic freestyle swimming medalist (1960 3 gold – 400 m freestyle, 4×100 m relay, 4×100 m medley relay, & silver 100 m freestyle), born January 13, 1944. (Christina Von Saltza 1961 Photo: Harry Pot / Dutch National Archives)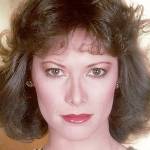 Sharon Gabet is 71 (nee Sharon Rose Gabet)
Retired American actress of daytime television soap operas (Raven Swift Whitney Alexander on The Edge of Night; Brittany Peterson on Another World; Melinda Cramer Janssen on One Life to Live), author (Spiritual Magic), born January 13, 1952. (Sharon Gabet Photo: Sharon Rose Gabet)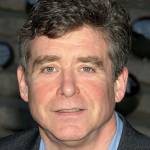 Jay McInerney Jr. is 68 (nee John Barrett McInerney Jr.)
American short story writer (How It Ended), screenwriter & novelist (Bright Lights, Big City; Story of My Life; The Last of the Savages; Ransom; Model Behavior), wine expert columnist (House & Garden; The Wall Street Journal), born January 13, 1955. (Jay McInerney 2010 Photo: David Shankbone)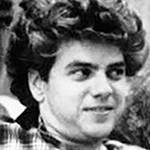 Kevin Anderson is 63
American actor of stage, TV (Nothing Sacred; Skin) & movies (Sleeping with the Enemy; Risky Business; Hoffa; Rising Sun; A Thousand Acres; Charlotte's Web; Heaven is for Real; Miles From Home; In Country; Orphans; Salomé), born January 13, 1960. (Kevin Anderson 1985 Pink Nights Photo: New World Video)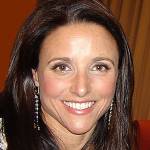 Julia Louis-Dreyfus is 62 (nee Julia Scarlett Elizabeth Louis-Dreyfus)
Emmy-winning American comedian, actress of TV (Elaine on Seinfeld; Saturday Night Live; Selina Meyer on Veep; The New Adventures of Old Christine; Watching Ellie) and movies (North; Father's Day; Deconstructing Harry), born January 13, 1961. (Julia Louis-Dreyfus 2007: Albert Domasin)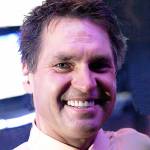 Kelly Hrudey is 62
Retired Canadian professional hockey player, NHL goalie (New York Islanders, Los Angeles Kings, San Jose Sharks), NHL hockey analyst & commentator on radio and television (Hockey Night in Canada), and mental health advocate, born January 13, 1961. (Kelly Hrudey 2006 Photo: kris krüg)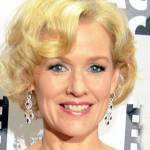 Penelope Ann Miller is 59 (daughter of Mark Miller)
American actress of TV (American Crime; The Closer; The Popcorn Kid; Mistresses; Vanished) and films (Dead Bang; Awakenings; Kindergarten Cop; Other People's Money; Carlito's Way; The Shadow; The Bronx Bull), born January 13, 1964. (Penelope Ann Miller 2012 Photo: MingleMediaTVNetwork)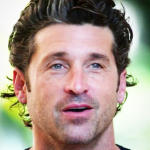 Patrick Dempsey is 57 ("McDreamy")
American auto racing driver, actor of TV (Grey's Anatomy; Fast Times; Once and Again; J.F.K.: Reckless Youth) and movies (Loverboy; Sweet Home Alabama; In the Mood; Can't Buy Me Love; Made of Honor), born January 13, 1966. (Patrick Dempsey 2013 Road to LeMans Screenshot: fogomotion)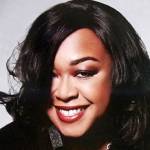 Shonda Rhimes is 53
American screenwriter & producer of TV (Grey's Anatomy; Scandal; Private Practice; How to Get Away With Murder) and movies (The Princess Diaries 2: Royal Engagement; Introducing Dorothy Dandridge), born January 13, 1970. (Shonda Rhimes 2015 MS. Magazine Cover: Liberty Media for Women, LLC)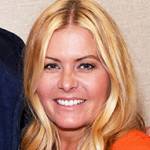 Nicole Eggert is 51 (ex-fiance of Corey Haim)
American actress of TV (Jamie Powell on Charles in Charge; Summer Quinn on Baywatch; T.J. Hooker; Who's the Boss?; Home Fires) and films (Secret Sins; Submerged; What Lies Above; The Haunting of Morella; Omega Syndrome; Cattle Call), born January 13, 1972. (Nicole Eggert 2017 Photo: Rob DiCaterino)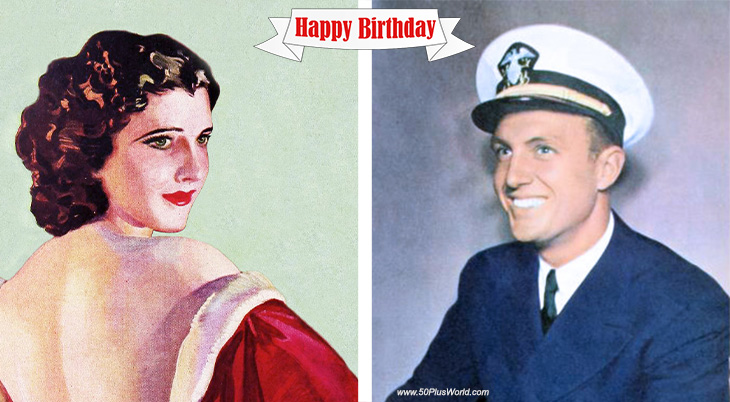 (Kay Francis 1932: McClelland Barclay | Robert Stack 1943 Photo)
Happy Birthday to everyone celebrating their birthday on January 13th!
Remember These January 13th Famous Birthdays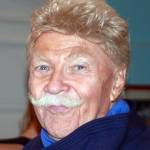 Rip Taylor (nee Charles Elmer Taylor Jr.)
American comedian and voice over actor of stage, TV (The Beautiful Phyllis Diller Show; Sigmund and the Sea Monsters; The Brady Bunch Variety Hour; Life with Bonnie), and movies (Alex & Emma; Silent But Deadly; Indecent Proposal; The Silence of the Hams) (born Jan. 31, 1931 – died Oct. 6, 2019; age 88). Rip Taylor died after a seizure. (Rip Taylor 2010 Photo: Angela George)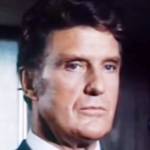 Robert Stack (nee Charles Langford Modini Stack)
Emmy-winning American actor of TV (Eliot Ness on The Untouchables; The Name of the Game; Falcon Crest; Unsolved Mysteries) & films (Fighter Squadron; Written on the Wind; Airplane!; Uncommon Valor; The Mortal Storm; Conquest of Cochise) (born Jan. 13, 1919 – died May. 14, 2003; age 84). Married Rosemarie Bowe. (Robert Stack 1975 Murder on Flight 502)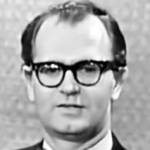 Charles Nelson Reilly
American comedian, Tony Award-winning director, game show panelist (Match Game 73; Match Game PM), guest host (Dinah!; The Tonight Show Starring Johnny Carson) & actor (Claymore Clegg on The Ghost and Mrs. Muir; Arnie) (born Jan. 13, 1931 – died May 25, 2007; age 76). Charles Nelson Reilly died of pneumonia. (Charles Nelson Reilly 1964 What's My Line?)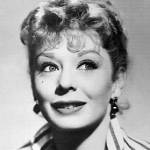 Gwen Verdon (nee Gwyneth Evelyn Verdon; married Bob Fosse)

Tony Award-winning American dancer-actress of stage (Can-Can; Sweet Charity; Chicago), TV (Magnum, P.I.; All My Children; Webster), and movies (Damn Yankees; Legs; Cocoon; Nadine; The Cotton Club; Marvin's Room; Alice) (born Jan. 13, 1925 – May 22, 2000; age 71). Cause of death for Gwen Verdon was a heart attack. (Gwen Verdon 1954 Photo: Murray Korman)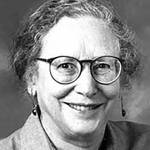 Carolyn Gold Heilbrun (aka Amanda Cross)
American non-fiction writer (The Last Gift Of Time: Life Beyond Sixty), Kate Fansler mysteries  author (In the Last Analysis; Death in a Tenured Position; The Edge of Doom) (born Jan. 13, 1926 – died Oct. 9, 2003; age 77). Carolyn Gold Heilbrun died by suicide. (Carolyn Heilbrun 1990 Photo: Joe Piniero / University Archives, Rare Book & Manuscript Library, Columbia University Libraries)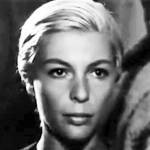 Françoise Prévost
French author (Ma vie en plus), actress of TV & movies (The Enemy General; I Promised to Pay; Time Out For Love; The Fourth Wall; Bon Voyage!; The Return of the Exorcist; Merry-Go-Round; Johnny Hamlet; The Three Musketeers) (born Jan. 13, 1929 – died Nov. 30, 1997; age 68). Cause of death for Françoise Prévost is unknown. (Françoise Prévost 1962 The Condemned of Altona)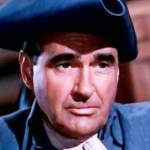 Jeff Morrow (nee Leslie Irving Morrow)
American actor of stage, radio, TV (Major Bart McClelland on Union Pacific; Crossroads; The New Temperatures Rising Show; Perry Mason; Police Story; The Name of the Game; The Loretta Young Show), and movies (The First Texan; The Siege at Red River; The Robe) (born Jan. 13, 1907 – died Dec. 26, 1993; age 86). Cause of death for Jeff Morrow is unknown. (Jeff Morrow Daniel Boone)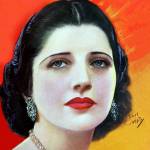 Kay Francis (nee Katharine Edwina Gibbs; ex of Kenneth MacKenna)
American actress of stage & films (Trouble in Paradise; Confession; Girls About Town; Charley's Aunt; In Name Only; Strangers in Love; My Bill; The False Madonna; Mandalay; The White Angel; Wonder Bar; Raffles; The House of 56th Street; Four Jills in a Jeep; Play Girl; Scandal Sheet; King of the Underworld) (born Jan. 13, 1905 – died Aug. 26, 1968; age 63). (Kay Francis 1934: Earl Christy)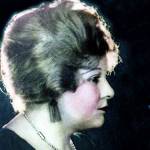 Sophie Tucker (nee Sofia Kalish; ex of Frank Westphal)
American comedian, singer (Some of These Days; My Yiddishe Momme; I Don't Want to Get Thin; Where the Wind Blows), actress of vaudeville stages (Ziegfeld Follies), radio (The Roi Tan Program with Sophie Tucker), and movies (Honky Tonk; Gay Love; Thoroughbreds Don't Cry; Broadway Melody of 1938) (born Jan. 13, 1886 – died Feb. 9, 1966; age 80). (Sophie Tucker 1923: Souvenir NVA)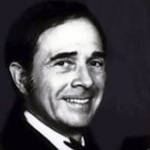 Army Archerd (nee Armand Andre Archerd; married Selma Fenning)
American entertainment columnist (Just for Variety), movie premiere emcee, actor, host & personality of TV (The French Atlantic Affair) and movies (Gable and Lombard; Won Ton Ton: The Dog Who Saved Hollywood; California Suite; Escape From the Planet of the Apes; The Outfit), and WWII Navy veteran (born Jan. 13, 1922 – died Sept. 8, 2009; age 87). (Army Archerd 1978: CBS)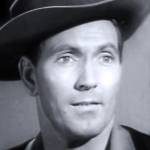 Gregory Walcott (nee Bernard Wasdon Mattox; aka Greg Walcott)
American actor of TV (Det. Roger Havilland on 87th Precinct; Bonanza; Rawhide; Laramie; Murder, She Wrote; Dallas; The Rifleman; Simon & Simon; The High Chaparral) and movies (Jet Attack; Plan 9 from Outer Space; The Outsider; Badman's Country) (born Jan. 13, 1928 – died Mar. 20, 2015; age 87). Gregory Walcott died of natural causes. (Gregory Walcott 1961 The Deputy)
*Images are public domain or Creative Commons licensed & sourced via Wikimedia Commons, Vimeo or Flickr, unless otherwise noted*