August 27th Birthdays
If you were born on August 27th you share a celebrity birthday with these famous people:
Lady Antonia Fraser is 90 (nee Antonia Margaret Caroline Pakenham)
English historical novelist, detective fiction author (Quiet as a Nun; Oxford Blood; Jemima Shore at the Sunny Grave), and biographer (Marie Antoinette: The Journey; Mary Queen of Scots; The Gunpowder Plot: Terror and Faith in 1605), born August 27, 1932. (Antonia Fraser 2010 Photo: englishpen)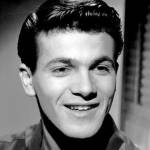 Tommy Sands is 85 (Thomas Adrian Sands; "The Singin' Idol)

American 1950s teen idol, singer (Teen Age Crush; Goin' Steady; Ring My Phone), actor of TV (Hawaii Five-O) and movies (Babes in Toyland; The Longest Day; Ensign Pulver; Sing, Boy, Sing; Mardi Gras; Love in a Goldfish Bowl) born August 27, 1937. (Tommy Sands 1957 Photo: Capitol Records)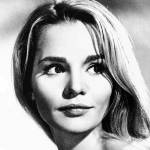 Tuesday Weld is 79 (nee Susan Ker Weld)
American model, television & movie actress (The Many Loves of Dobie Gillis; Rock, Rock, Rock!; The Cincinnati Kid; Wild in the Country; Author! Author!; Bachelor Flat; Once Upon a Time in America; Return to Peyton Place), born August 27, 1943. (Tuesday Weld 1965 The Cincinnati Kid: Film Star Vintage)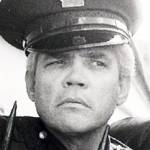 G. W. Bailey is 78 (nee George William Bailey)
American actor of stage, TV (Louie Provenza on Major Crimes & The Closer; The Jeff Foxworthy Show; Goodnight, Beantown; St. Elsewhere; M*A*S*H; Harry O; Lou Grant) and films (Police Academy films; Rustler's Rhapsody; Short Circuit; Mannequin), born August 27, 1944. (G. W. Bailey 1989 Photo: Towpilot)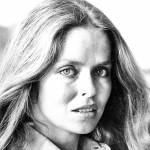 Barbara Bach is 75 (nee Barbara Goldbach; aka Lady Starkey)
American cover girl model (Vogue; Elle; Seventeen), actress of TV (Princess Daisy) and movies (The Spy Who Loved Me; Force 10 from Navarone; Up the Academy; Caveman; Give My Regards to Broad Street; THe Unseen), born August 27, 1947. (Barbara Bach 1977-1978 Photo: United Artists)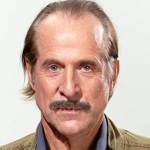 Peter Stormare is 69 (nee Rolf Peter Ingvar Storm)

Swedish actor of TV (Prison Break; Graceland; Longmire; Swedish Dicks; LA to Vegas; American Gods; The Blacklist) and films (Chocolat; 8MM; Armageddon; Mercury Rising; Fargo; The Lost World: Jurassic Park; Minority Report), born August 27, 1953. (Peter Stormare 2015 Photo: Simon Cederqvist / TV 3)
Bernhard Langer is 65
World Golf Hall of Fame German pro golfer, 1986 #1 ranked, 1985 & 1993 Masters champion, 2008 Champions Tour Rookie of the Year & 5-time PGA Champions Tour (golfers age 50+) Player of the Year, born August 27, 1957. (Bernhard Langer 1985 Photo: Rob C. Croes / Dutch National Archives)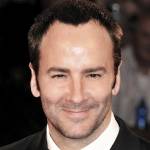 Tom Ford is 61 (nee Thomas Carlyle Ford)
American fashion designer (Gucci 1990-2004; Yves Saint Laurent 1999-2004), founder of the Tom Ford label in 2004 (menswear, womens wear, eyewear & accessories), film producer and director (A Single Man; Nocturnal Animals), born August 27, 1961. (Tom Ford 2009 Photo: Nicogenin)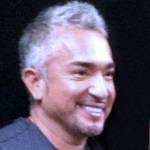 Cesar Millan is 53 (nee César Felipe Millán Favela)
Mexican-American dog behaviour expert, dog trainer (Cesar Millan Live), founder of The Dog Psychology Center & Cesar Millan PACK Project, TV host (Dog Whisperer with Cesar Millan; Cesar 911), and author (Cesar's Way; Be the Pack Leader), born August 27, 1969. (Cesar Millan 2013 Photo: DigitalRalph)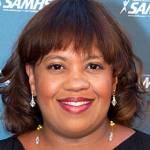 Chandra Wilson is 53
American actress of stage, TV (Dr. Miranda Bailey on Grey's Anatomy, Private Practice, & Station 19; Bob Patterson; General Hospital; Law & Order: Special Victims Unit), and movies (Frankie & Alice; Christmas Harmony; Lone Star; Philadelphia), born August 27, 1969. (Chandra Wilson 2014 Photo: SAMHSA)
(Martha Raye 1938: Robert Reid | Tuesday Weld 1962)
Happy Birthday to everyone celebrating their birthday on August 27th!
Remember These August 27th Famous Birthdays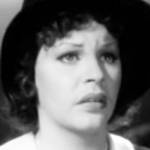 Martha Raye (nee Margy Reed)
American singer, comedian, host & actress of radio, stage, TV (The Martha Raye Show; Carrie Sharples on Alice; Agatha on McMillan & Wife) & movies (The Big Broadcast of 1938; The Farmer's Daughter; Four Jills in a Jeep; Billy Rose's Jumbo; Give Me a Sailor) (born Aug. 27, 1916 – died Oct. 19, 1994; age 78). Martha Raye died of pneumonia. (Martha Raye 1936 College Holiday)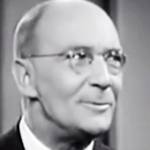 C. S. Forester (nee Cecil Louis Troughton Smith)
Egyptian-British author of naval warfare novels featuring Napoleonic officer Horatio Hornblower (Flying Colours; A Ship of the Line), & historical fiction books (The African Queen; The Gun; Hunting the Bismarck; A Pawn Among Kings) (born Aug. 27, 1899 – died Apr. 2, 1966; age 66). C. S. Forester had a stroke a few of years before he died. (C. S. Forester 1956 You Bet Your Life)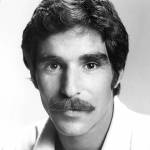 Harry Reems (nee Herbert Streicher)
American actor of mainstream and adult films (Case of the Full Moon Murders; Deep Throat; Deadly Weapons; To All a Goodnight; National Lampoon's Movie Madness; The Cartier Affair; The Devil in Miss Jones) (born Aug. 27, 1947 – died Mar. 19, 2013; age 65). Cause of death for Harry Reems was pancreatic cancer. (Harry Reems 1970s Photo: NBC Television Network)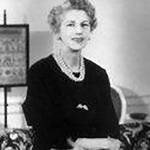 Norah Lofts (nee Norah Ethel Robinson)
English short story writer and author of non-fiction, murder mystery, and historical fiction novels (Bless This House; Knight's Acre; Gad's Hall; Haunted House; Pargeters; Anne Boleyn; Jassy; Scent of Cloves; Lovers All Untrue) (born Aug. 27, 1904 – died Sept. 10, 1983; age 79). Cause of death for Norah Lofts is unknown. (Norah Lofts 1962 Photo: Jarman / Doubleday & Co.)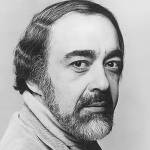 Ira Levin

Edgar Award-winning American horror, suspense, and mystery novelist (Rosemary's Baby; The Stepford Wives; The Boys from Brazil; Sliver; A Kiss Before Dying; This Perfect Day; Son of Rosemary) and playwright (Deathtrap; No Time for Sergeants; Critic's Choice; Veronica's Room) (born Aug. 27, 1929 – died Nov. 12, 2007; age 78). Ira Levin died of a heart attack. (Ira Levin c. 1970s Photo)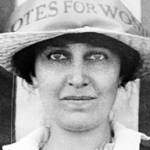 Katharine McCormick (nee Katharine Moore Dexter)
American biologist, suffragist & philanthropist (Harvard Medical School Neuroendocrine Research Foundation founder; research into care for the mentally ill; birth control research & development of the first birth control pill) (born Aug. 27, 1875 – died Dec. 28, 1967; age 92). Cause of death for Katharine McCormick is unknown. (Katharine McCormick 1913 Photo: Bain)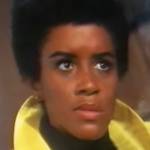 Janet MacLachlan
American actress of TV (Santa Barbara; Generations; Archie Bunker's Place; Cagney & Lacey; The F.B.I.; The Name of the Game; Knots Landing; Murder, She Wrote) and movies (Halls of Anger; Sounder; Tightrope; Murphy's Law) (born Aug. 27, 1933 – died Oct. 11, 2010; age 77).  Janet MacLachlan died of cardiovascular disease. (Janet MacLachlan 1970 Darker Than Amber)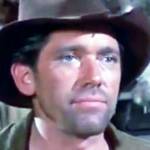 Med Flory (nee Meredith Irwin Flory)
Grammy Award-winning American jazz saxaphonist (Supersax Plays Bird), actor of TV (The Ray Anthony Show; Daniel Boone; Lassie) and movies (The Nutty Professor; Mike and the Mermaid; The Trouble With Girls; Night of the Grizzly) (born Aug. 27, 1926 – died Mar. 12, 2014; age 87). Med Flory had heart problems before he died. (Med Flory 1969 Daniel Boone)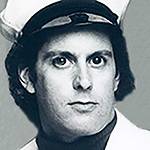 Daryl Dragon
American TV performer (The Captain and Tenille), musician (keyboards, guitar), songwriter & and songwriter (Love Will Keep Us Together; Do That To Me One More Time; The Way I Want to Touch You; Lonely Night [Angel Face]; Shop Around; Muskrat Love) (born Aug. 27, 1942 – died Jan. 2, 2019; age 76). Daryl Dragon died of renal failure. (Daryl Dragon 1978 Photo: ABC)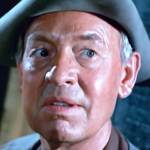 Byron Foulger
American character actor of stage, TV (Petticoat Junction; Lassie; Wagon Train; Adventures of Wild Bill Hickok; Climax!; Bonanza; The Andy Griffith Show; Perry Mason; Laredo; Gunsmoke; The Man Behind the Badge) and movies (It's All in Your Mind; The Flaming Urge) (born Aug. 27, 1899 – died Apr. 4, 1970; age 70). Byron Foulger died of heart issues. (Byron Foulger 1967 Daniel Boone)
Norma Connolly

American actress of TV (Ruby Anderson on General Hospital 1980-1997; Lena Karr Gilroy on The Young Marrieds 1964-1966; Mrs. Yost on The Edge of Night 1977) and movies (They Only Kill Their Masters; The Other; The Wrong Man) (born Aug. 27, 1927 – died Nov. 18, 1998; age 71). Cause of death for Norma Connolly was complications from a stroke.
*Images are public domain or Creative Commons licensed & sourced via Wikimedia Commons, Vimeo, or Flickr, unless otherwise noted*