August 28th Birthdays
If you were born on August 28th you share a birthday with these famous people:
David Soul is 75 (nee David Richard Solberg)
Septuagenarian American-British singer (Don't Give Up on Us), actor of stage, TV (Hutch on Starsky and Hutch; Here Come the Brides; Casablanca; The Yellow Rose; Unsub) and movies (Magnum Force; Appointment With Death), born August 28, 1943. (David Soul 1974 The Disappearance of Flight 412)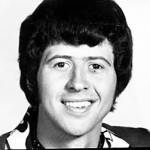 Wayne Osmond is 67 (nee Melvin Wayne Osmond)

American musician, Osmond Brothers songwriter & singer (One Bad Apple; Yo-Yo; Down By the Lazy River; Crazy Horses), TV producer (Donny and Marie) & actor (The Travels of Jaimie McPheeters; The Andy Williams Show), and senior born August 28, 1951. (Wayne Osmond 1971 Photo: MGM Records)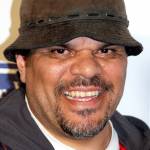 Luis Guzman is 62

Sixty-plus Puerto Rican character actor of TV (Jesse Sallander on Code Black) and movies (The Count of Monte Cristo; Boogie Nights; The Hard Way; Carlito's Way; The Salton Sea; The Limey; Black Rain; The Bone Collector; Dreamer), born August 28, 1956. (Luis Guzman 2009 Photo: David Shankbone)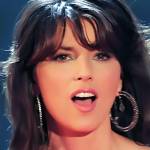 Shania Twain is 62 (nee Eilleen Regina Edwards; "Queen of Country Pop")
Grammy Award-winning Canadian country music singer & songwriter (Any Man of Mine; You're Still the One; Man! I Feel Like a Woman!; Whose Bed Have Your Boots Been Under?; That Don't Impress Me Much; The Woman in Me), born August 28, 1956. (Shania Twain 2004 Photo: Zoltan Szabo)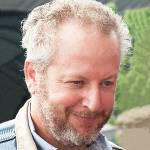 Daniel Stern is 61
American director & character actor of TV (Narrator Kevin Arnold on The Wonder Years) and movies (Breaking Away; City Slickers films; Home Alone movies; Diner; Rookie of the Year; D.O.A.; Blue Thunder; Leviathan; Very Bad Things), born August 28, 1957. (Daniel Stern 2009 Photo: Gordon Correll)
Rick Rossovich is 61 (nee Frederic Enrico Rossovich)
American actor of TV (Lt. Anthony Palermo on Pacific Blue; ER; Sons and Daughters) and movies (Top Gun; Roxanne; Spellbinder; Paint it Black; Navy Seals; Cover Me; Black Scorpion; The Lords of Discipline; Streets of Fire; The Terminator; Truth or Consequences, N.M.; Artworks), born August 28, 1957.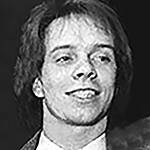 Scott Hamilton is 60
American retired figure skater, 4-time U.S. & World champion (1981-1984), 1984 Lake Placid Olympics gold medalist, professional figure skater (Ice Capades; Stars on Ice), and TV figure skating commentator born August 28, 1958. (Scott Hamilton 1983 Photo: Susan Biddle / The Denver Post)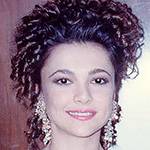 Emma Samms is 58 (nee Emma Elizabeth Wylie Samuelson)

British actress & host of stage, TV (Holly Sutton Scorpio on General Hospital; Fallon Carrington Colby on The Colbys & Dynasty; Amanda Clay Vardalis on Doctors; Models, Inc.), movies (Delirious), & Starlight Children's Foundation co-founder born August 28, 1960. (Emma Samms 1990 Photo: Alan Light)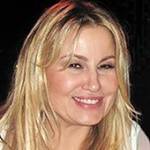 Jennifer Coolidge is 57
America comedienne & actress of movies (Legally Blonde films; A Cinderella Story; American Pie movies; Best in Show; A Mighty Wind; Trial and Error; Austenland) and TV (Sophie Kaczynski on 2 Broke Girls; Bobbie Morganstern on Joey), born August 28, 1961. (Jennifer Coolidge 2005 Photo: KP / hi i'm jennifer)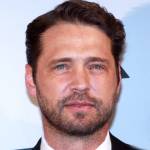 Jason Priestley is 49
Canadian-American actor of TV (Brandon Walsh on Beverly Hills, 90210; Richard Fitzpatrick on Call Me Fitz; Private Eyes; Sister Kate; Medium) and movies (Calendar Girl; Love and Death on Long Island; Coldblooded; Tombstone), born August 28, 1969. (Jason Priestly 2012 Photo: Eva Rinaldi)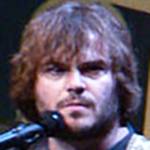 Jack Black is 49 (nee Thomas Jacob Black; "Jablinski")
American comedian, rock musician & singer with Tenacious D, character & voice over actor of TV and movies (School of Rock, King Kong; The Holiday; Kung Fu Panda films; Jumanji: Welcome to the Jungle; The Big Year; Gulliver's Travels; Ice Age), born August 28, 1969. (Jack Black 2006 Photo: P1040558)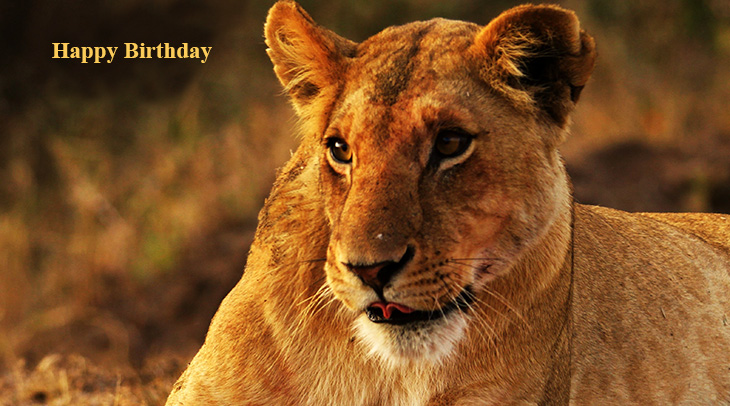 (Lioness Photo: Pawan Sharma via Unsplash)
Happy Birthday to everyone celebrating their birthday on August 28th!
And remembering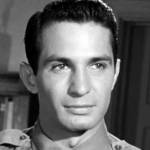 Ben Gazzara (nee Biagio Anthony Gazzarra)
American director and Emmy Award-winning actor of stage, TV (Paul Bryan on Run for Your Life; Arrest and Trial) and movies (The Young Doctors; Voyage of the Damned; Summer of Sam; Road House; Don Bosco; Inchon; The Thomas Crown Affair) (born Aug. 28, 1930 - died Feb. 3, 2012; age 81). Ben Gazzara died of pancreatic cancer. (Ben Gazzara 1957 The Strange One Trailer)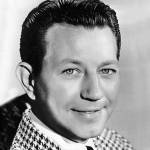 Donald O'Connor

American singer, dancer & actor of stage, TV (The Donald O'Connor Show), and films (Singin' in the Rain; Francis in the Navy; Tom Sawyer, Detective; Sing, You Sinners; Out to Sea; Yes Sir, That's My Baby; Follow the Boys; Anything Goes) (born Aug. 28, 1925 - died Sept. 27, 2003; age 78). Donald O'Connor died of heart failure complications. (Donald O'Connor 1966 Photo: ABC TV)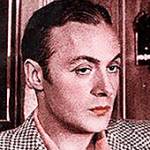 Charles Boyer

French actor of TV (The Rogues) & movies (Algiers; Gaslight; Love Affair; Conquest; Tovarich; All This, and Heaven Too; The Constant Nymph; Confidential Agent; Barefoot in the Park; La Parisienne; The Buccaneer; Around the World in 80 Days) (born Aug. 28, 1899 - died Aug. 26, 1978; age 78). Charles Boyer died of a Seconal overdose. (Charles Boyer 1936 Photo: Photoplay)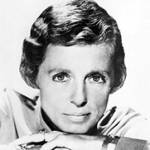 Nancy Kulp
American actress known for playing Miss Jane Hathaway on The Beverly Hillbillies, and other roles on TV (The Bob Cummings Show; Date With the Angels) and movies (The Three Faces of Eve; The Parent Trap; The Night of the Grizzly; The Patsy) (born Aug. 28, 1921 - died Feb. 3, 1991; age 69). Cause of death for Nancy Kulp was cancer. (Nancy Kulp 1960s Photo)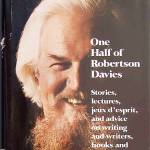 Robertson Davies (nee William Robertson Davies)
Canadian newspaperman (Peterborough Examiner), professor, playwright (Eros at Breakfast), essayist (The Diary of Samuel Marchbanks) and novelist (Tempest-Tost; Leaven of Malice; A Mixture of Frailties; Fifth Business) (born Aug. 28, 1913 - died Dec. 2, 1995; age 82). Cause of death for Robertson Davies was a stroke. (One Half of Robertson Davies Photo: Chris Drumm)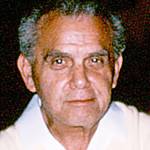 Jack Kirby (nee Jacob Kurtzberg)
Will Eisner Comic Book Hall of Fame American comic book editor, writer, and artist, co-creator of comic book characters Captain America, Fantastic Four, X-Men, Hulk, and others for DC Comics, Marvel Comics, and other publications (born Aug. 28, 1917 - died Feb. 6, 1994; age 76). Cause of death for Jack Kirby was heart failure. (Jack Kirby 1980s Photo: Marc Hempel)
*Images are public domain or Creative Commons licensed & sourced via Wikimedia Commons, Vimeo, or Flickr, unless otherwise noted*