August 23rd Birthdays
If you were born on August 23rd you share a celebrity birthday with these famous people: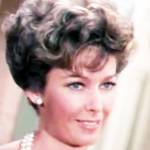 Vera Miles is 94 (nee Vera June Ralston; ex of Gordon Scott, Keith Larsen)
American actress of movies (Psycho; The Searchers; The Wrong Man; Web of Evidence; The FBI Story; One of Our Spies is Missing; Follow Me, Boys!; The Man Who Shot Liberty Valance; Gentle Giant; The Wild Country; Wichita) and TV (My Three Sons), born August 23, 1929. (Vera Miles 1970 Dan August)
Barbara Eden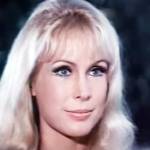 is 92 (nee Barbara Jean Morehead; ex of Michael Ansara)

American actress of stage, TV (Jeannie on I Dream of Jeannie; Stella Johnson on Harper Valley P.T.A.; Loco Jones on How to Marry a Millionaire) and movies (Flaming Star; Five Weeks in a Balloon; The Brass Bottle; The Amazing Dobermans) born August 23, 1931. (Barbara Eden 1972 The Woman Hater)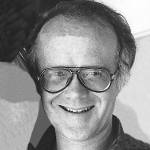 Richard Sanders is 83
American screenwriter & actor of TV (Les Nessman on WKRP in Cincinnati & The New WKRP in Cincinnati; Spencer; Berrengers) and movies (Neon City; The Nude Bomb; Valley Girl; Men of Honor; The Beans of Egypt, Maine), born August 23, 1940. (Richard Sanders 1981 Photo: AP Newsfeatures Photo)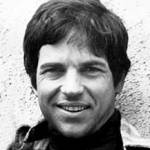 Tony Bill is 83 (nee Gerard Anthony Bill)
Academy Award-winning American producer, director, and actor of TV (Dr. Kildare) and films (The Sting; Steelyard Blues; Hearts of the West; My Bodyguard; Flyboys; Shampoo; Ice Station Zebra; Less Than Zero; Come Blow Your Horn; Heart Beat), born August 23, 1940. (Tony Bill 1977 Photo: ABC TV)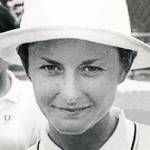 Nancy Richey is 81
International Tennis Hall of Fame American professional tennis player, Grand Slam women's tennis winner (Singles – 1967 Australian & 1968 French Open; Doubles – 1965 US Open, 1966 US & Australian Open,  Wimbledon), born August 23, 1942. (Nancy Richey 1967 Photo)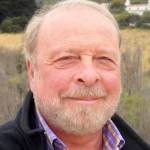 Nelson DeMille is 80 (father of Alex DeMille)
American author of the Paul Brenner, Joe Ryker, John Corey, and John Sutter mystery-thriller novels and other books (The Sniper; Plum Island; The General's Daughter; The Gold Coast; Cathedral; Spencerville; Up Country; The Lion), born August 23, 1943. (Nelson DeMille 2015 Photo: Sandy DeMille)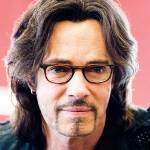 Rick Springfield is 74 (nee Richard Lewis Springthorp)
Grammy-winning Australian singer, songwriter (Jessie's Girl; Don't Talk to Strangers; Affair of the Heart), & actor (Hard to Hold; Battlestar Galactica; Mick Barrett on High Tide; Noah Drake on General Hospital), born August 23, 1949. Ex-partner of Linda Blair. (Rick Springfield 2010: Photobra Adam Bielawski)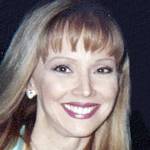 Shelley Long is 74
Emmy Award-winning American senior, actress of TV (Diane Chambers on Cheers & Frasier; Good Advice; Modern Family) and movies (The Money Pit; Outrageous Fortune; Hello Again; Troop Beverly Hills; Irreconcilable Differences; Night Shift), born August 23, 1949. (Shelley Long 1996 Photo: TwinsofSedona)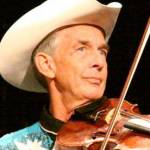 Woody Paul is 74 (nee Paul Woodrow Chrisman)
American lariat trick artist, country music singer, children's musical comedy musician (violinist) and performer with Grammy Award-winning band Riders in the Sky (Woody's Roundup; For the Birds), and songwriter (So Long, Saddle Pals), born August 23, 1949. (Woody Paul 2008 Photo: Hugh Pickens)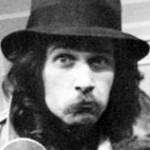 Mark Hudson is 72 (brother of Brett & Bill Hudson)
American songwriter (Livin' on the Edge), producer of artists & TV (Aerosmith; Ringo Starr; Dog the Bounty Hunter), and performer(The Hudson Brothers Razzle Dazzle Show) born August 23, 1951. Ex-brother-in-law of Goldie Hawn, Cindy Williams; uncle of Oliver & Kate Hudson. (Mark Hudson 1975)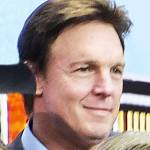 Chris Potter is 63 (nee Christopher Jay Potter)

Canadian actor of TV (Tim Fleming on Heartland; Peter Caine on Kung Fu: The Legend Continues; Det. Sgt. Tom Ryan on Silk Stalkings; Wild Card; Material World; Queer as Folk; The Young and the Restless) and movies (Rockets' Red Glare), born August 23, 1960. (Chris Potter 2015 Photo: BruceK)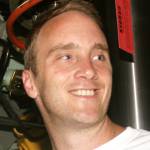 Jay Mohr is 53 (nee Jon Ferguson Mohr; ex of Nikki Cox)
American comedian and actor of TV (Ghost Whisperer; Gary Unmarried; Saturday Night Live; Last Comic Standing; Camp Wilder) and films (Hereafter; Pay it Forward; Suicide Kings; The Groomsmen; Jerry Maguire), born August 23, 1970. (Jay Mohr 2004 Photo: Journalist 3rd Class Corwin Colbert / US Navy)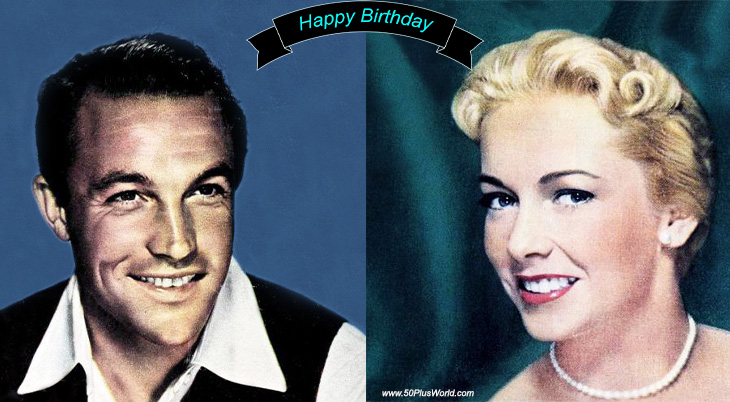 (Gene Kelly 1945: C.S. Bull | Vera Miles 1960)
Happy Birthday to everyone celebrating their birthday on August 23rd!
Remember These August 23rd Famous Birthdays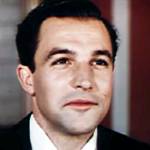 Gene Kelly (nee Eugene Curran Kelly; ex of Betsy Blair)
American dancer, choreographer, singer & actor of TV (Going My Way), and movies (An American in Paris; Brigadoon; Singin' in the Rain; For Me and My Gal; Cover Girl; Anchors Aweigh; Take Me Out to the Ball Game The Three Musketeers; Ziegfeld Follies; Inherit the Wind; Marjorie Morningstar) (born Aug. 23, 1912 – died Feb. 2, 1996; age 83). (Gene Kelly 1943 Du Barry Was a Lady Trailer)  
American actor of TV (Tom Jeffords on Broken Arrow; Tommy Horton on Days of Our Lives; Never Too Young; The Young and the Restless; The Virginian; Kung Fu; The F.B.I.), movies (Escape From Fort Bravo; Gun Fever; Taming Sutton's Gal; The Rebel Set; Three Came to Kill; Airport 1975; Three Came to Kill) (born Aug. 23, 1928 – died Nov. 3, 1993; age 65). (John Lupton 1959 Black Saddle)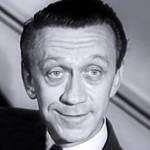 James Millhollin (nee Arthur James Millhollin)
American character actor of TV (Love, American Style; The Odd Couple; 77 Sunset Strip; The Twilight Zone; The Red Skelton Hour; That Girl; The Man From U.N.C.L.E.; Grindl; Dennis the Menace) and movies (The Ghost and Mr. Chicken; How to Frame a Figg; Zotz!) (born Aug. 23, 1915 – died May 23, 1993; age 77). James Millhollin died of cancer. (James Millhollin 1960 One Step Beyond)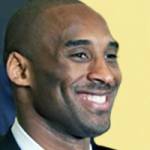 Kobe Bryant (son of Joe Bryant)
Naismith Memorial Basketball Hall of Fame American 18X NBA All-Star forward / shooting Guard (Los Angeles Lakers – 5X NBA champions 2000-2002, 2009 & 2010 also NBA Finals MVP), 2008 NBA MVP, & 2X NBA scoring champion (2006-2007) (born Aug. 23, 1978 – died Jan. 26, 2020; age 41). Kobe Bryant died in a helicopter crash. (Kobe Bryant 2010: Lawrence Jackson)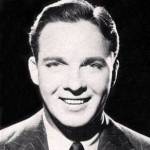 Bob Crosby (nee George Robert Crosby; brother of Bing Crosby)
American Dixieland jazz bandleader (Bob-Cats), singer & songwriter (Big Noise from Winnetka), actor & host of radio, TV (The Bob Crosby Show) and films (Kansas City Kitty; My Gal Loves Music; The Singing Sheriff; Let's Make Music; Sis Hopkins; See Here, Private Hargrove; The Five Pennies) (born Aug. 23, 1913 – died Mar. 9, 1993; age 79). (Bob Crosby 1940: Boxoffice Digest)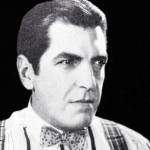 Alan Roscoe (married Barbara Bedford)
American actor of silent films (Driftwood; The Last of the Mohicans; The Girl of Gold; The Net; The Last Card; Long Pants; The Sideshow; The Mating Call) and early 1930s movies (Hurricane; The Last Mile; Dynamite Ranch; Hell-Fire Austin; Flight; Hello Trouble; High Stakes; The Sin Ship; The Royal Bed; Danger Lights) (born Aug. 23, 1886 – died Mar. 8, 1933; age 46). (Alan Roscoe 1927)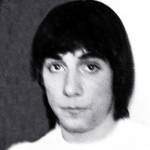 Keith Moon 
Modern Drummer & Rock and Roll Halls of Fame English musician, The Who drummer (My Generation; I'm a Boy; Happy Jack; Pinball Wizard; Pictures of Lily; Won't Get Fooled Again; Baba O'Riley), TV & film performer & actor (Tommy; That'll Be the Day; Stardust) (born Aug. 23, 1946 – died Sept. 7, 1978; age 32). Keith Moon died of a drug overdose. (Keith Moon 1967: Klaus Hiltscher)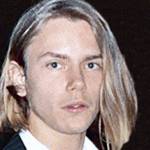 River Phoenix (brother of Rain & Joaquin Phoenix)
American actor of TV (Seven Brides for Seven Brothers) & movies (Stand By Me; Indiana Jones and the Last Crusade; My Own Private Idaho; Running on Empty; Sneakers; Dogfight; The Thing Called Love) (born Aug. 23, 1970 – died Oct. 31, 1993; age 23). Partner of Samantha Mathis; ex-partner of Martha Plimpton. River Phoenix died of a drug overdose. (River Phoenix 1989: Alan Light)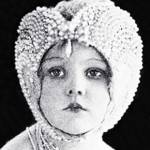 Jean Darling (nee Dorothy Jean LeVake) 
American child actress of Our Gang / Little Rascals 1930s & silent film comedy shorts (Saturday's Lesson; Little Mother; Yale Vs. Harvard); singer, actress & hostess of stage (Carousel), radio, TV (A Date with Jean Darling) & films (The Butler's Tale); radio & screen writer, children's fiction & mystery author (born Aug. 23, 1922 – died Sept. 4, 2015; age 93). (Jean Darling 1928)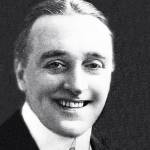 Wyndham Standing (nee Charles Wyndham Standing) 
English film actor (The Dark Angel; Smilin' Through; Imitation of Life; Design for Living; A Temperamental Wife; The Canadian; The Rejected Woman; The Iron Trail; Lured; Waterloo Bridge; Hell's Angels) (born Aug. 23, 1880 – died Feb. 1, 1963; age 82). Son of Herbert Standing; brother of Percy, Jack & Guy Standing; uncle of Joan Standing, Kay Hammond. (Wyndham Standing 1922)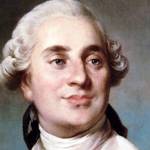 King Louis XVI of France (married Marie Antoinette of Austria)
Last King of France &d Navarre (1774-1775), nee Luis-Auguste de France, Duc de Berry; supported American Revolutionary forces vs. England (born Aug. 23, 1754 – died Jan. 21, 1793; age 38). Grandson of King Louis XV of France. King Louis XVI was beheaded by guillotine during the French Revolution. (King Louis XVI of France 1774-1776: Joseph-Siffred Duplessis) 
*Images are public domain or Creative Commons licensed & sourced via Wikimedia Commons, Vimeo, or Flickr, unless otherwise noted*