What Was New in October 1952?
News Headlines & Entertainment Trivia from October, 1952: Classic movie release – The World in His Arms, based on the story by Rex Beach; Joan Davis stars on TV's I Married Joan; Thomas B. Costain's The Silver Chalice is the #1 best-selling book.
Classic Movie Release – The World in His Arms
Director Raoul Walsh's historical romantic adventure film The World in His Arms was released on October 9, 1952. Filmed in Technicolor, this period drama takes place in San Francisco and Sitka circa 1850, at the time of California's Gold Rush and when Russia owned Alaska.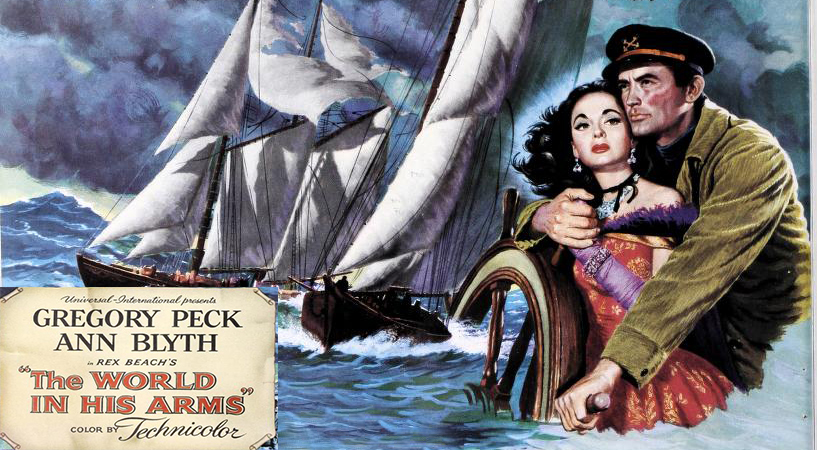 (Gregory Peck & Ann Blyth 1952 The World in His Arms)
According to Independent Exhibitors Film Bulletin, RKO Radio / International Pictures / United World acquired the film rights to author Rex Beach's novel The World in His Arms for the sum of $100,000 in 1946, even before the novel went on sale. Producer-director Sam Wood was initially attached to the project, and Motion Picture Herald reported the following year that Wood was negotiating for Gary Cooper for the male lead, while Lawrence Stallings was writing the screenplay. Progress was delayed on starting production because Sam Wood had difficulty gaining entry into Russia, where he hoped to scout for an actress to play the lead. 
While film production was shelved for 3 years, at times Errol Flynn, Jeff Chandler, John Wayne, and Gene Tierney were rumored to be considered for the romantic leads. 
By the time filming on The World in His Arms began on September 10, 1951 with a budget of $1.5 million, director Sam Wood had died of a heart attack in 1949, and director Raoul Walsh was now at the helm. Borden Chase and Horace McCoy based the film screenplay on Rex Beach's original novel, and Gregory Peck had agreed to star (and split the profits with director Walsh).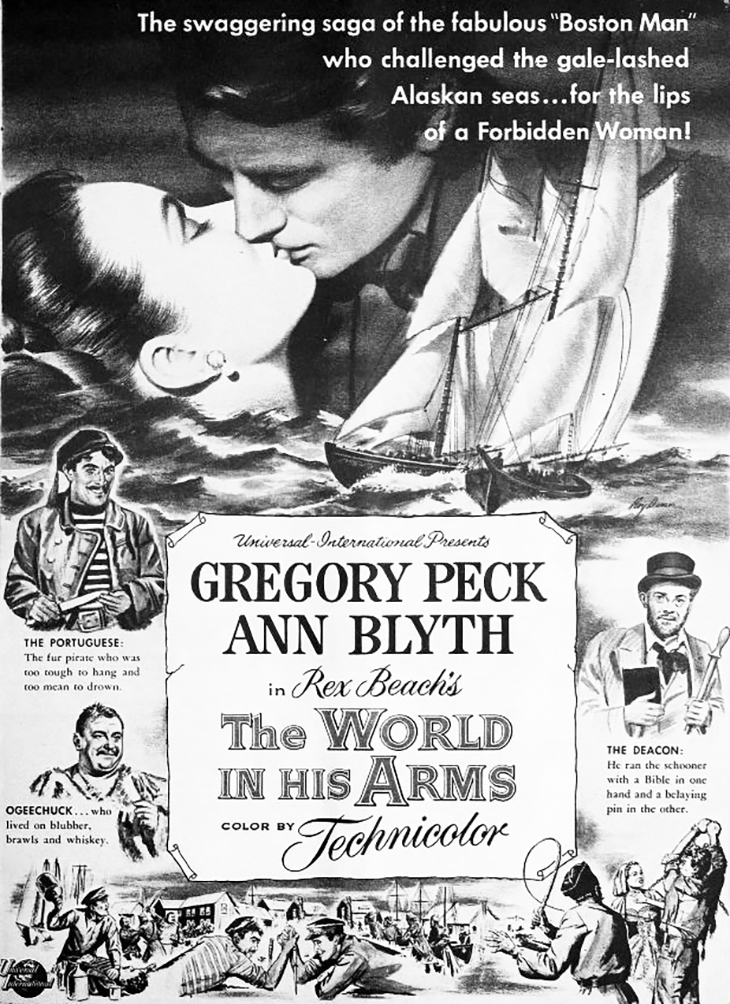 (Ann Blyth, Gregory Peck, Anthony Quinn, John McIntire & Bill Radovich 1952 The World in His Arms)
A search for Russian talent had been abandoned, and Peck (6'3″) had recommended petite actress Ann Blythe (5'2″) as his co-star. Photoplay reported that their love scenes were filmed with Ann standing on a platform. 
Gregory Peck plays unscrupulous Yankee sealing ship Captain Jonathan Clark, who has just returned from harvesting pelts illegally in Russian waters. He sells his cargo of pelts in San Francisco to merchant Eben Cleggett (Rhys Williams) and takes up lodging in a swanky hotel to celebrate with his crew.
Russian Countess Marina Selanova (Ann Blyth) is desperate to avoid an arranged marriage to Russian Prince Semyon (Carl Esmond). She wants to flee to Alaska and the protection of her uncle, General Ivan Vorashilov (actor Sig Ruman), who is the Governor General there.
After an attempt to hire Clark's rival (Portugee, played by Anthony Quinn) falls through when he can't hire a crew, Marina gets creative. She's aware of Captain Clark's contempt for Russians, so she pretends to be her own servant when she meets Jonathan at a grand ball held at the hotel. She asks him to escort the Countess to Sitka; his refusal turns into a courtship that ends with an agreement to get married.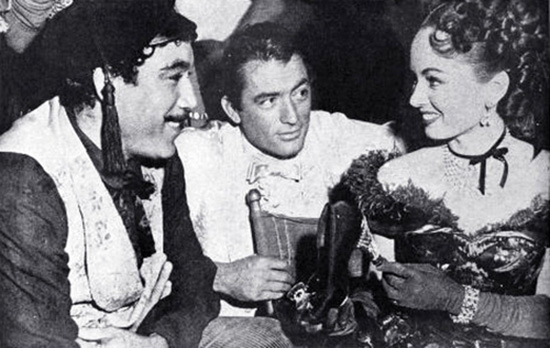 (Anthony Quinn, Gregory Peck & Ann Blyth 1952 Photo: Photoplay)
Meanwhile, Prince Semyon has arrived in San Francisco from Russia and kidnaps Marina; he takes off with her for Alaska and announces his intention to behead her uncle unless she marries him when they arrive.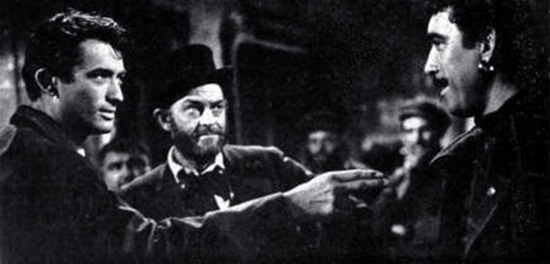 (Gregory Peck, John McIntire & Anthony Quinn 1952 The World in His Arms Photo: Film Bulletin)
The next morning, Jonathan wakes to discover Marina is a) missing, and b) was the Countess, not a maid. He goes on a drinking binge and loses all his money before wagering on a race to Alaska against Portugee; the winner will claim the other's ship.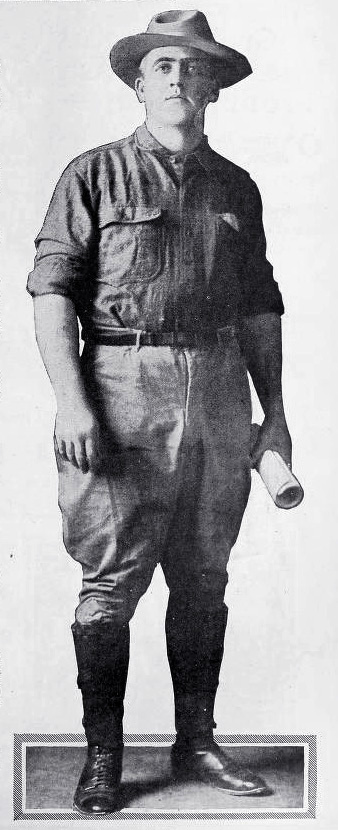 (Rex Beach 1918 Photo: Motion Picture News)
Also in The World in His Arms are John McIntire as Jonathan's second in command, Deacon Greathouse; Hans Conried as a hotel clerk, and Andrea King as Mamie.
Adventure novelist Rex Beach knew of what he wrote, having been born in 1877 and gone to Alaska during the Klondike Gold Rush (c. 1900). Athletic in nature, he won an Olympic silver medal as a member of the U.S. water polo team at the 1904 St. Louis Summer Olympic Games.
Beach was pals with author Jack London, and like London, set many of his thrilling action-adventure tales in Alaska. Along with writers Jack London and Zane Grey, Beach was among the first best-selling western adventure novelists to see their stories adapted for the emerging silent movie industry, beginning in 1910.
The World in His Arms was published in 1946 and was the author's last novel; Rex Beach died by suicide (gunshot) in 1949 at the age of 72, before filming had even begun on the movie.
If you like a healthy dose of action and adventure with some romance and stunning scenery thrown in (location shots of the sea race were filmed off the coast of Nova Scotia, Canada), Rex Beach's The World in His Arms will not disappoint. Double crosses and knife fights are leavened with doses of humor and history.
Joan Davis Stars in TV's I Married Joan
The television sitcom I Married Joan, starring Jim Backus and Joan Davis, premiered on NBC TV on Wednesday, October 15, 1952. Slapstick "Queen of Comedy" star Joan Davis was also an executive producer of the series.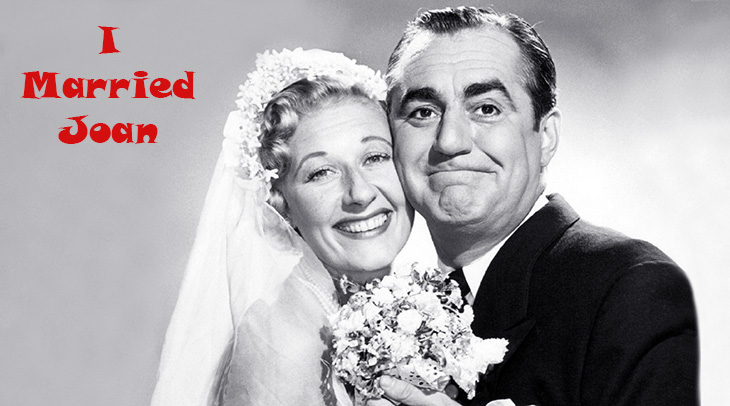 (Joan Davis & Jim Backus 1952 I Married Joan Photo: NBC Television)
Each week on I Married Joan, scatterbrained housewife Joan Stevens (Joan Davis), married to the Honorable Judge Bradley Stevens (Jim Backus), would get involved in some zany scheme. Other recurring characters/actors on I Married Joan included Joan's neighbors Charlie and Mabel Henderson (Hal Smith and Geraldine Carr), Mildred Webster (Sandra Gould), Aunt Vera (Elvia Allman), and Joan's friends Wally (Wally Brown), and Sally (Sally Kelly).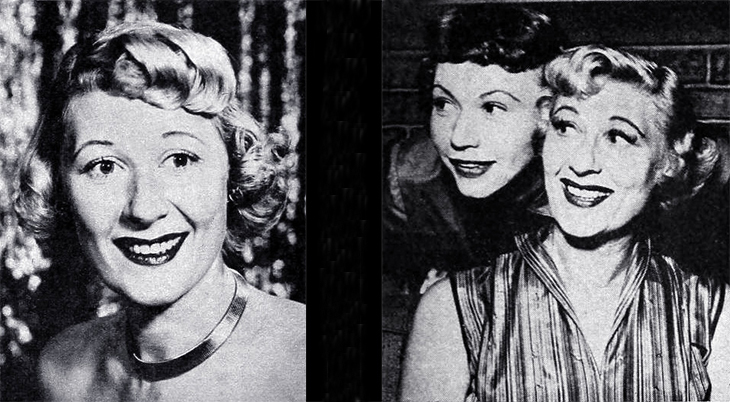 (Joan Davis & Beverly Wills 1954 Photo: Radio TV Mirror)
Actress Joan Davis' daughter Beverly Wills (from her 1931-1948 marriage to actor-writer Si Wills), played Joan's younger sister Beverly Grossman on I Married Joan.
This pilot episode for I Married Joan that aired on October 15, 1952 has Joan Davis in character as Joan, meeting Judge Bradley Stevens for the first time. Hal March and Shirley Mitchell as the Mitchells, a divorcing couple, Hope Emerson as Joan's neighbor Minerva.
I Married Joan aired opposite the extremely popular Arthur Godfrey and his Friends series. Other TV series that debuted the same month as I Married Joan were spin-offs from long-running popular radio programs – Death Valley Days, Mr. and Mrs. North, Adventures of Ozzie and Harriet, and Our Miss Brooks.
Another competitor for television viewers was the smash hit sitcom I Love Lucy, which had begun airing the year before; advertisers wanted more of that same magic for their TV commercials. I Love Lucy and I Married Joan had quite a few similarities – each series built around a strong female lead/comedienne, playing off her husband, friends, and other assorted guests.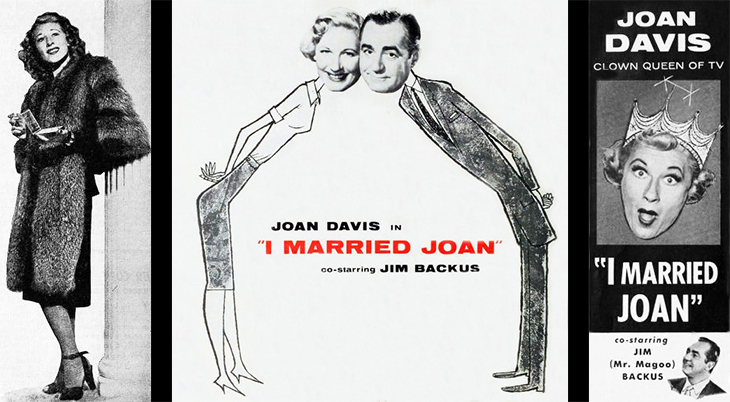 (Joan Davis c. 1945 & with Jim Backus in modified 1956 & 1959 I Married Joan Syndication Ads)
Despite all of this stiff competition, I Married Joan had a very respectable second season, but slowly began losing audience to Disneyland during the third season (1955). 
I Married Joan star Davis bowed out after 3 years (98 episodes) of the series – which called for very physical, slapstick comedy – saying she was exhausted, and the series went off the air in March 1955. But only temporarily, because it was quickly revived in syndication and was frequently aired in re-runs during the 1950s and early 1960s.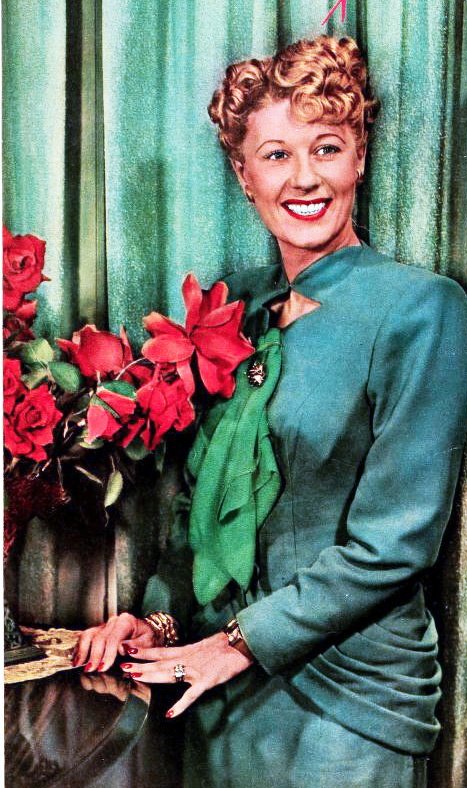 (Joan Davis 1948 Photo: Radio Mirror)
Actress Joan Davis had begun her career in 1930s-40s comedy films (Sally, Irene and Mary; If You Knew Susie; Hold That Ghost), before becoming a major radio star in the 1940s (Joanie's Tea Room; Joan Davis Time). Joan and Bob Hope were crowned the Queen and King of Comedy in 1946 for their radio performances.
Joan starred in the musical comedy George White's Scandals (1945) as Broadway comedienne Joan Mason, and her daughter Beverly Wills (then age 11) had her first credited screen role in that film as the younger Joan Mason. Their co-stars included Jack Haley, Phillip Terry, Martha Holliday, Margaret Hamilton, and Jane Greer.
Beverly's star never ascended quite as high as her famous mother's.
Six years after I Married Joan went off the air, Joan Davis died in 1961 of a heart attack at the age of 53.
Two years later, Joan's mother Nina Davis, her daughter Beverly Wills (then age 30), and Beverly's two young sons, all tragically died in a 1963 house fire.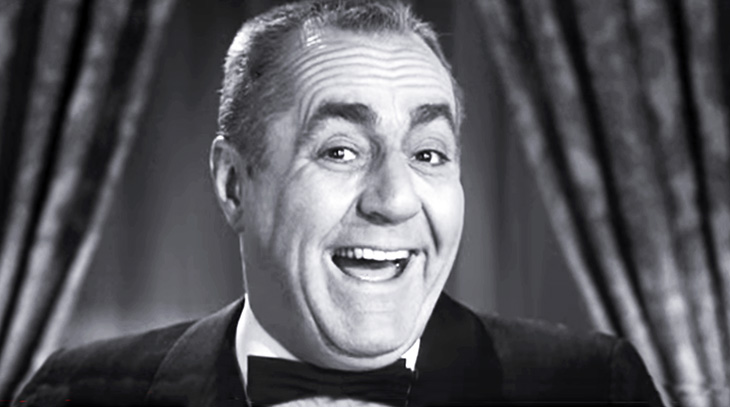 (Jim Backus 1962 Zotz Trailer)
Co-star Jim Backus, who played Joan's on-screen husband the Judge, had also been a radio and film star during the 1940s before I Married Joan began. Backus made a "voice" for himself as Mr. Magoo of animated film shorts and later, TV series. After I Married Joan went off the air, Jim Backus stared in a few other television series (The Jim Backus Show 1960-1961; Blondie 1968-1969), including the series he is best known for, playing Thurston Howell III on the sit-com Gilligan's Island, from 1964-1967. Jim Backus died in 1989 at the age of 76.
Thomas B. Costain's The Silver Chalice is #1
Thomas B. Costain's The Silver Chalice is The New York Times #1 Fiction Best Seller for all of September and October 1952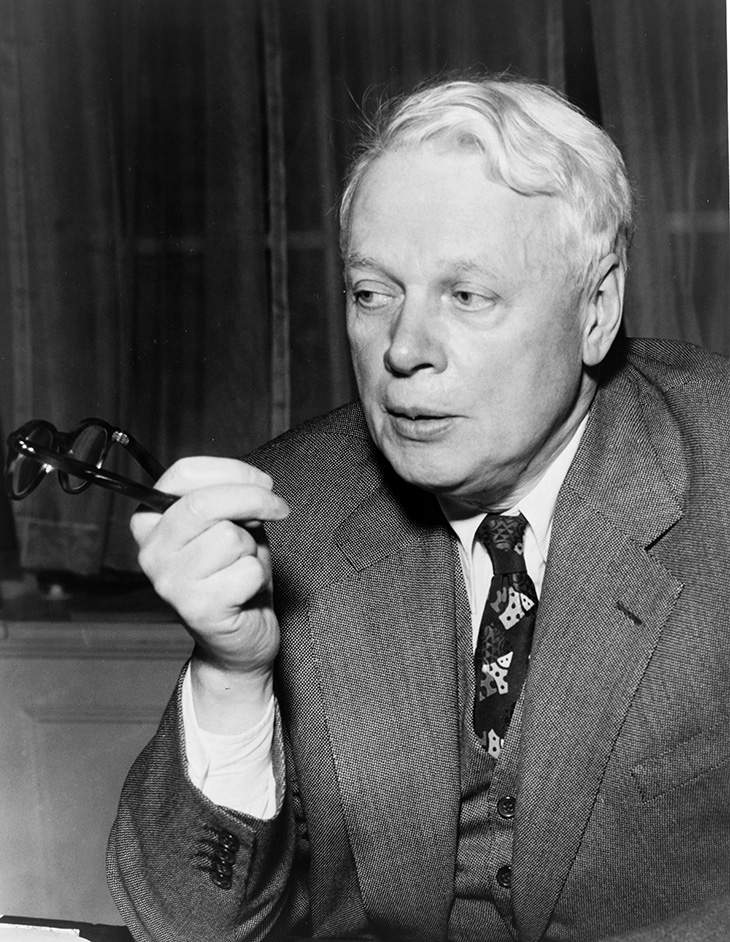 (Thomas B. Costain 1954 Photo: Al Ravenna; New York World-Telegram & Sun)
The Silver Chalice toppled The Caine Mutiny by Herman Wouk, from the top spot on the best-seller lists, and staved off competition from two books that had become instant best-sellers upon their September, 1952 release – Ernest Hemingway's The Old Man and the Sea, and John Steinbeck's East of Eden.
Canadian-American reporter Thomas Costain was born in Brantford, Ontario in 1885. He'd begun writing novels (all unpublished) while attending high school at Brantford Collegiate Institute. The Brantford Courier published a mystery story from the teenager in 1902, and the newspaper later hired him as a journalist.
After graduating to the position of editor of the Guelph Daily Mercury in 1908, 23-year-old Thomas Costain began working for Maclean Publishing Group as an editor, then as a staff writer, and finally, editor for Maclean's magazine in 1917.
The Saturday Evening Post recognized his talent, and Thomas Costain moved to the U.S. to work for them, becoming a naturalized U.S. citizen in 1920. He worked for the Post for 14 years.
From 1934-1942 he headed up 20th Century Fox's story department, while also working as an editor at Doubleday Books from 1939-1946.
(The Antioch Chalice  1950 Photo: The Cloisters Collection, Metropolitan Museum of Art)
Flush from the critical and best-selling success of his first published historical romantic adventure novel For My Great Folly (1942), Thomas Costain "retired" at the beginning of 1946 so he could write (fiction and non-fiction) full time.
The Silver Chalice (1952) was his 7th published novel, released in July 1952 when he was 67 years old. 
Based on the legend of the Holy Grail (Holy Chalice), The Silver Chalice is set in the 1st Century AD.
Costain was inspired by the Antioch chalice, which had been discovered in Syria in 1910 and displayed at the 1933 Chicago World's Fair as "The Holy Grail", before being sold to The Cloisters museum in New York in 1950. It's exact date of provenance has never been proven, and more recently the Antioch chalice is believed to be a 6th century variant of a standing oil lamp.
In The Silver Chalice, young Basil of Antioch experiences ups and downs of fortunes after the death of Jesus, and it is as a slave that he becomes a silversmith/artist. Upon gaining his freedom and embracing Christianity, Basil accepts a commission from Joseph of Arimathea to create an outer shell for the cup that Jesus drank from at the Last Supper. Basil travels to meet the Apostles/their descendants, so that he can decorate the silver casing/shell with their faces and that of Jesus.
So popular was The Silver Chalice novel that it inspired a 1954 movie of the same name, starring Paul Newman as Basil, and Walter Hampden as Joseph of Arimathea. Canadian actor Lorne Greene (later of Bonanza fame) plays Peter. Virginia Mayo, Pier Angeli, Jack Palance, Herbert Rudley, E.G. Marshall, and Natalie Wood are also in the film. 
Thomas Costain was 80 years old when he died at home of a heart attack. His completed works include 12 historical novels and 8 historical biographical books.
*Images are believed to be in the public domain and/or Creative Commons licensed & sourced via Wikimedia Commons, Vimeo, YouTube, or Flickr, unless otherwise noted*