November 17th Birthdays
If you were born on November 17th you share a celebrity birthday with these famous people: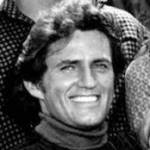 Robert Brown is 95 (nee Robin Adair MacKenzie Brown)
American actor of stage, TV (Jason Bolt on Here Come the Brides; Primus; Perry Mason; Police Story; Hollywood Squares) and movies (Tower of London; The Flame Barrier), writer, photographer, and voice over actor, born November 17, 1926. (Robert Brown 1968 Here Come the Brides Photo: ABC TV)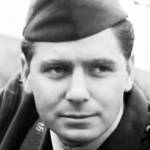 Don Spruance is 88 (nee Donald William Spruance)
American actor of TV (Dr. Robert Ward on Ben Casey; The Streets of San Francisco; 12 O'Clock High; The F.B.I.; Hazel; The Fugitive; Gunsmoke; Dennis the Menace; The Donna Reed Show) and movies (Smile; This is Not a Test; Father Goose), born November 17, 1933. (Don Spruance 1965 12 O'Clock High)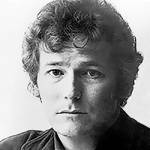 Gordon Lightfoot is 83 (nee Gordon Meredith Lightfoot Jr.)
Juno Award-winning Canadian folk rock singer & songwriter (If You Could Read My Mind; Sundown; The Wreck of the Edmund Fitzgerald; Black Day in July; Early Morning Rain; Rainy Day People; Carefree Highway; Beautiful), born November 17, 1938. (Gordon Lightfoot 1970 Photo: Reprise Records)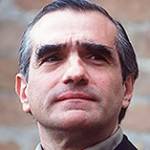 Martin Scorsese is 79
Emmy & Oscar-winning American producer, actor, screenwriter, & director of TV (Boardwalk Empire) and movies (The Departed; Taxi Driver; Raging Bull; The Aviator; Cape Fear; Goodfellas; New York, New York; Casino), born November 17, 1942. (Martin Scorsese 1995 Photo: Gorupdebesanez)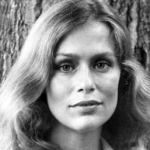 Lauren Hutton is 78 (nee Mary Laurence Hutton)
American gap-toothed supermodel (Revlon), movie actress (Paper Lion; The Gambler; Gator; Once Bitten; My Father the Hero; Lassiter; Malone), TV actress, talk show producer & host (Lauren Hutton and…; C.P.W.; Falcon Crest; Paper Dolls), born November 17, 1943. (Lauren Hutton 1974 Photo)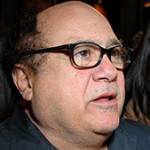 Danny DeVito is 77 (nee Daniel Michael DeVito Jr.)
Emmy Award-winning American actor of TV (Louie on Taxi; Frank on It's Always Sunny in Philadelphia) and movies (One Flew Over the Cuckoo's Nest, The War of the Roses; Romancing the Stone; Throw Momma from the Train) born November 17, 1944. (Danny DeVito 2008 Photo: © Glenn Francis)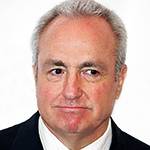 Lorne Michaels is 77 (nee Lorne David Lipowitz)
Emmy-winning Canadian-American movie & TV producer (Saturday Night Live; 30 Rock; The Tonight Show Starring Jimmy Fallon; Late Night With Conan O'Brien; Portlandia; Man Seeking Woman; Late Night with Seth Meyers), born November 17, 1944. (Lorne Michaels 2008 Photo: David Shankbone)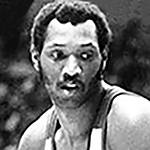 Elvin Hayes is 76
Naismith Memorial Basketball Hall of Fame American retired 12-time NBA All-Star player (San Diego Rockets, Washington Bullets – 1978 NBA champs), 1969 NBA scoring champion, born November 17, 1945. (Elvin Hayes 1975 The Sporting News Photo: George Gojkovich)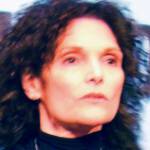 Mary Elizabeth Mastrantonio is 63
American actress of stage, movies (Robin Hood: Prince of Thieves; Scarface; The Color of Money; The January Man; The Abyss; Consenting Adults; The Perfect Storm) and TV (Without a Trace; Law & Order: Criminal Intent), born November 17, 1958. (Mary Elizabeth Mastrantonio 2013 Photo: Sarah Lou)
William R. Moses is 62 (nee William Remington Moses; aka Billy Moses)
American actor of TV series (Cole Gioberti on Falcon Crest; Melrose Place; The Secret Life of the American Teenager; Fame L.A.; The Love Boat), TV movies (Ken Malansky in Perry Mason films; Jack Davis in Jane Doe films), and feature films (Mystic Pizza; The Cactus Kid; Almost Dead; Double Exposure; Chain of Command; Trial by Jury), born November 17, 1959.
RuPaul is 61 (nee RuPaul Andre Charles)
Emmy Award-winning American "drag queen" singer, host, judge, actor & producer of stage, TV (RuPaul's Drag Race; Skin Wars; The RuPaul Show; RuPaul's Drag U) and movies (But I'm A Cheerleader; Who is Cletis Tout?), born November 17, 1960. (RuPaul 2015 Screenshot: Trending Report)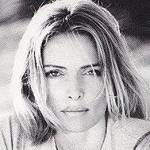 Merete Van Kamp is 60
Danish beauty & fashion model (John Casablancas; Elite Models), actress of TV (Dallas; Hotel; Princess Daisy) and movies (The Osterman Weekend; You Can't Hurry Love; Westbrick Murders; The Will), and acting coach/teacher, born November 17, 1961. (Merete Van Kamp Photo: Merete Van Kamp)
Dylan Walsh is 58 (nee Charles Hunter Walsh)
American actor of TV (Dr. Sean McNamara on Nip/Tuck; Al Burns on Unforgettable; Longmire; Everwood; NCIS: New Orleans) and movies (Power Play; Betsy's Wedding; Blood Work; The Lake House; The Stepfather; Secretariat), born November 17, 1963. (Dylan Walsh 2014 Screenshot: The Talk)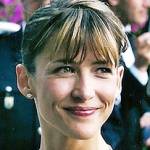 Sophie Marceau is 55 (nee Sophie Danièle Sylvie Maupu)
French actress of TV & movies (Braveheart; The World is Not Enough; A Midsummer Night's Dream; Revenge of the Musketeers; Anna Karenina; Don't Look Back; Alex & Emma; Female Agents; Cartagena; The Party; La baum), born November 17, 1966. (Sophie Marceau 2005 Photo: Georges Biard)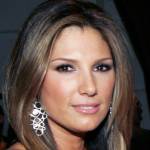 Daisy Fuentes is 55
Cuban-American model (Revlon), host & actress of TV (Tess on Loving; MTV US Top 20 Countdown; The Voice Kids; America's Funniest Home Videos; House of Style; Style World; Hollywood Squares; A New Leaf), born November 17, 1966. (Daisy Fuentes 2009 Photo: The Heart Truth)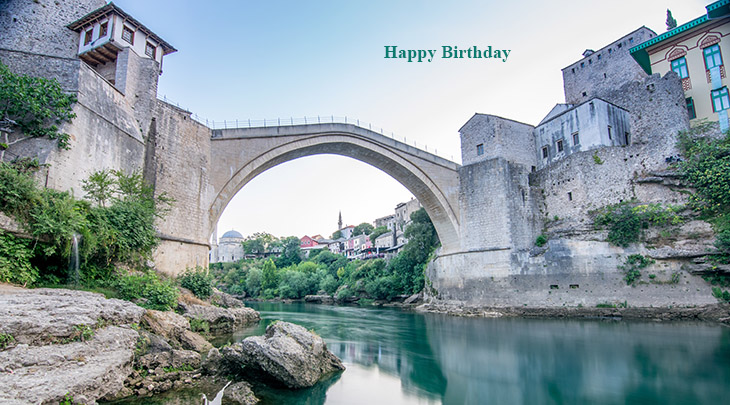 (Old Bridge, Mostar, Bosnia and Herzegovina Photo: Faruk Kaymak)
Happy Birthday to everyone celebrating their birthday on November 17th!
Remember These November 17th Famous Birthdays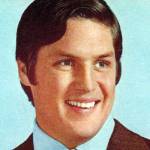 Tom Seaver (nee George Thomas Seaver)
National Baseball Hall of Fame retired American MLB pitcher (New York Mets; Cincinnati Reds; Chicago White Sox), National League 1967 Rookie of the Year, and 3-time Cy Young Award-winner (born Nov. 17, 1944. – died Aug. 31, 2020; age 75). Tom Seaver died of lewy body dementia and COVID-19 complications. (Tom Seaver 1972 Sears Ad Photo: SenseiAlan) 
Brent Carver
Tony Award-winning Canadian actor of stage (Kiss of the Spider Woman), television (Leo and Me; Street Legal; Inside Canada), and films (Ararat; Millenium; The Event; Romeo and Juliet; Deeply; Cross Country; The Wars; Shadow Dancing) (born Nov. 17, 1951 – died Aug. 4, 2020; age 68). Brent Carver's cause of death is unknown.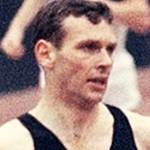 Peter Snell (aka Sir Peter George Snell)
IAAF Hall of Fame New Zealand world record setting 3-time Olympic gold medalist middle distance runner (1960 Rome Olympics 800 metres; 1964 Tokyo 800 & 1500 metres), 2003 U.S. Orienteering Champion (age 65+), and 2017 World Master Games table tennis player (born Nov. 17, 1938 – died Dec. 12, 2019; age 80). Peter Snell died of heart failure. (Peter Snell 1964)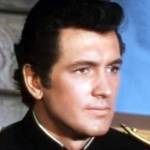 Rock Hudson (nee Roy Harold Scherer Jr.)
American actor of movies (Giant; Magnificent Obsession; Lover Come Back; The Lawless Breed; Pillow Talk; All That Heaven Allows; Written on the Wind; Ice Station Zebra; Come September; A Farewell to Arms; Winchester '73) and TV (McMillan & Wife; Dynasty) (born Nov. 17, 1925 – died Oct. 2, 1985; age 59). Rock Hudson died of AIDS complications. (Rock Hudson 1953 Seminole)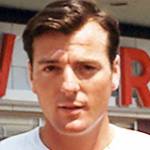 Bob Mathias (nee Robert Bruce Mathias)
American 2-time Olympic gold medal decathlete (1948 London Olympic Games; 1952 Helsinki Olympics), actor of TV (Troubleshooters) & movies (The Bob Mathias Story; China Doll), and U.S. House of Representatives member (1967-1975) (born Nov. 17, 1930 – died Sept. 2, 2006; age 75). Bob Mathias died of cancer. (Bob Mathias 1953 Photo: Eric Mathias)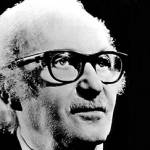 Lee Strasberg (nee Israel Strassberg)

Polish-American actor of stage, TV (The Godfather Saga), movies (China Venture; The Godfather Part II; …and Justice for All.; The Cassandra Crossing; Boardwalk; Going in Style), Actors Studio Director & teacher called "the father of method acting in America" (born Nov. 17, 1901 – died July 17, 1982; age 89). Lee Strasberg died of a heart attack. (Lee Strasberg 1976 Photo: Keystone)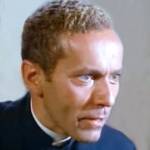 Curt Lowens (nee Kurt Löwenstein; aka Kurt Lowens)
Polish Holocaust survivor & rescuer, actor of TV (General Hospital; The Six Million Dollar Man; The F.B.I.; Wonder Woman; Mission: Impossible; Streets of San Francisco; Barnaby Jones; Dynasty; Cannon) and movies (Counterpoint; The Mephisto Waltz) (born Nov. 17, 1924 – died May 8, 2017; age 91). Cause of death for Curt Lowens is unknown. (Curt Lowens 1966 12 O'Clock High)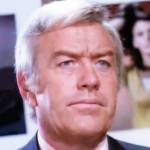 Frank Maxwell (nee Charles Francis Maxwell)
American actor (Our Man Higgins; Return to Peyton Place; General Hospital; Barnaby Jones; The Felony Squad; The F.B.I.; The Young Marrieds; Ironside; Perry Mason; Quincy M.E.; Cannon; Emergency!; Mr. Novak; The Fugitive; Family Affair; Rawhide) (born Nov. 17, 1916 – died Aug. 4, 2004; age 87). Cause of death for Frank Maxwell is unknown. (Frank Maxwell 1971 Dan August)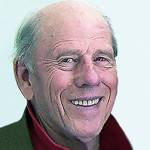 Rance Howard (nee Harold Rance Beckenholdt)

American actor of TV (Henry Boomhauer on Gentle Ben; Days of Our Lives; The Waltons), movies (Bloody Trail; An Eye for an Eye; Gentle Giant; Salty; Where the Lilies Bloom; Grand Theft Auto; Splash; Cocoon; Salty; Frontier Woman) (born Nov. 17, 1928 – died Nov. 25, 2017; age 89). Rance Howard had West Nile virus before he died of heart failure. (Rance Howard 2007 Photo: Jcanch)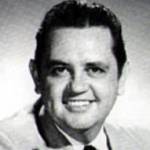 Merle Travis
Grammy Award-winning Nashville Songwriters and Country Music Hall of Fame American "Travis Picking" guitarist, singer, songwriter (Sixteen Tons; Divorce Me C.O.D.; So Round, So Firm, So Fully Packed; Dark as a Dungeon; Cincinnati Lou) (born Nov. 17, 1917 – died Oct. 20, 1983; age 65). Merle Travis died of a heart attack. (Merle Travis c 1950s Photo: Columbia Records)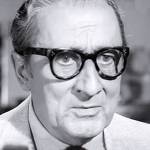 Jean Del Val
French character actor of TV (Combat!; Bonanza; Climax!) and movies (The Secret of St. Ives; Fantastic Voyage; Can-Can; Pirates of Tripoli; The Crime Doctor's Gamble; So Dark the Night; The Spider; Secret Agent of Japan; The Pied Piper; Drums of the Desert) (born Nov. 17, 1891 – died Mar. 13, 1975; age 83). Jean Del Val died of a heart attack. (Jean Del Val 1958 The Veil)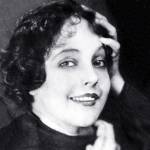 Betty Bronson (nee Elizabeth Ada Bronson)
American actress of TV (My Three Sons) and films (Peter Pan; Ben-Hur; The Singing Fool; The Medicine Man; The Golden Princess; The Cat's Pajamas; Ritzy; Lover Come Back; Sonny Boy; A Kiss for Cinderella; One Stolen Night; Blackbeard's Ghost) (born Nov. 17, 1906 – died Oct. 19, 1971; age 64). Betty Bronson died after a long illness. (Betty Bronson 1927 Photo: George F. Hurrell)
Howard Missimer
American silent film actor (Seth's Woodpile; The Gum Man; The Fisherman's Luck; Sam Simpkins, Sleuth; Lady Audley's Jewels; The Adventures of Kitty Cobb; On Lonesome Mountain; In the Bishop's Carriage;  A Good Catch; The Eternal Question; An American Citizen; Alkali Ike in Jayville) (born Nov. 17, 1867 – died Nov. 19, 1917; age 50). (Howard Missimer 1912 Photo: Essanay)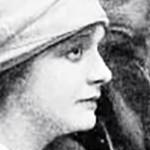 Anna Lehr
American film actress (Jesus of Nazareth; The Darkest Hour; Mr. Barnes of New York; Ruggles of Red Gap; Cheated Hearts; Home Wanted; Thunderbolts of Fate; The Truth About Husbands; The White Scar; The Call of the Blood; The Valley of Doubt; The Yellow Ticket), Ann Dvorak's mother, Edwin McKim's wife (born Nov. 17, 1890 – died Jan. 22, 1974; age 83). (Anna Lehr 1918)
*Images are public domain or Creative Commons licensed & sourced via Wikimedia Commons, Vimeo, YouTube, or Flickr, unless otherwise noted*