November 17th Birthdays
If you were born on November 17th you share a birthday with these famous people: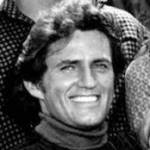 Robert Brown is 93 (nee Robin Adair MacKenzie Brown)
American actor of stage, TV (Jason Bolt on Here Come the Brides; Primus; Perry Mason; Police Story) and movies (Tower of London; The Flame Barrier), turned writer, photographer, and voice over actor, born November 17, 1926. (Robert Brown 1968 Here Come the Brides Photo: ABC TV)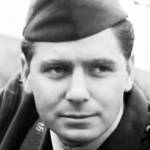 Don Spruance is 86 (nee Donald William Spruance)
American actor of TV (Dr. Robert Ward on Ben Casey; The Streets of San Francisco; 12 O'Clock High; The F.B.I.; Hazel; The Fugitive; Gunsmoke; Dennis the Menace; The Donna Reed Show) and movies (Smile; This is Not a Test; Father Goose), born November 17, 1933. (Don Spruance 1965 12 O'Clock High)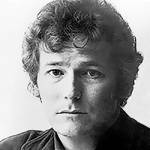 Gordon Lightfoot is 81 (nee Gordon Meredith Lightfoot Jr.)
Juno Award-winning Canadian folk rock singer & songwriter (If You Could Read My Mind; Sundown; The Wreck of the Edmund Fitzgerald; Black Day in July; Early Morning Rain; Rainy Day People), born November 17, 1938. (Gordon Lightfoot 1970 Photo: Reprise Records)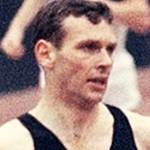 Peter Snell is 81 (aka Sir Peter George Snell)
IAAF Hall of Fame retired New Zealand 3-time Olympic gold medalist runner (1960 Rome Olympics 800 metres; 1964 Tokyo 800 & 1500 metres), 2003 U.S. Orienteering Champion (age 65+), and 2017 World Master Games table tennis player, born November 17, 1938. (Peter Snell 1964 Photo)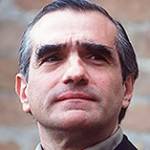 Martin Scorsese is 77
Emmy & Academy Award-winning American producer, actor, screenwriter, & director of TV and movies (The Departed; Taxi Driver; Raging Bull; The Aviator; Cape Fear; Goodfellas; New York, New York; Casino), born November 17, 1942. (Martin Scorsese 1995 Photo: Gorupdebesanez)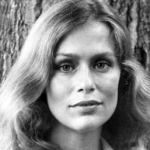 Lauren Hutton is 76 (nee Mary Laurence Hutton)
American gap-toothed supermodel (Revlon), movie actress (Paper Lion; The Gambler; Gator; Once Bitten; My Father the Hero), TV actress, talk show producer & host (Lauren Hutton and…; C.P.W.; Falcon Crest; Paper Dolls), born November 17, 1943. (Lauren Hutton 1974 Photo)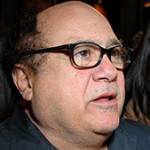 Danny DeVito is 75 (nee Daniel Michael DeVito Jr.)
Emmy Award-winning American actor of TV (Taxi; It's Always Sunny in Philadelphia) and movies (One Flew Over the Cuckoo's Nest, The War of the Roses; Romancing the Stone; Throw Momma from the Train) born November 17, 1944. (Danny DeVito 2008 Photo: © Glenn Francis)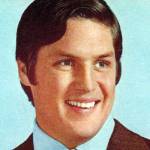 Tom Seaver is 75 (nee George Thomas Seaver)
National Baseball Hall of Fame retired American MLB pitcher (New York Mets; Cincinnati Reds; Chicago White Sox), National League 1967 Rookie of the Year, and 3-time Cy Young Award-winner, born November 17, 1944. (Tom Seaver 1972 Sears Ad Photo: SenseiAlan)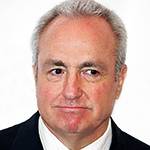 Lorne Michaels is 75 (nee Lorne David Lipowitz)
Emmy Award-winning Canadian-American movie & TV producer (Saturday Night Live; 30 Rock; The Tonight Show Starring Jimmy Fallon; Late Night With Conan O'Brien; Portlandia; Man Seeking Woman), born November 17, 1944. (Lorne Michaels 2008 Photo: David Shankbone)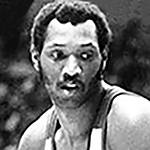 Elvin Hayes is 74
Naismith Memorial Basketball Hall of Fame American retired 12-time NBA All-Star player (San Diego Rockets, Washington Bullets – 1978 NBA champs), 1969 NBA scoring champion, born November 17, 1945. (Elvin Hayes 1975 The Sporting News Photo: George Gojkovich)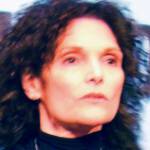 Mary Elizabeth Mastrantonio is 61
American actress of stage, movies (Robin Hood: Prince of Thieves; Scarface; The Color of Money; The January Man; The Abyss; Consenting Adults; The Perfect Storm) and TV (Without a Trace; Law & Order: Criminal Intent), born November 17, 1958. (Mary Elizabeth Mastrantonio 2013 Photo: Sarah Lou)
William R. Moses is 60 (nee William Remington Moses; aka Billy Moses)
American actor of TV series (Cole Gioberti on Falcon Crest; Melrose Place; The Secret Life of the American Teenager; Fame L.A.; The Love Boat), TV movies (Ken Malansky in Perry Mason films; Jack Davis in Jane Doe films), and feature films (Mystic Pizza; The Cactus Kid; Almost Dead; Double Exposure; Chain of Command; Trial by Jury), born November 17, 1959.
RuPaul is 59 (nee RuPaul Andre Charles)
Emmy Award-winning American "drag queen" singer, host, judge, actor & producer of stage, TV (RuPaul's Drag Race; Skin Wars; The RuPaul Show; RuPaul's Drag U) and movies (But I'm A Cheerleader; Who is Cletis Tout?), born November 17, 1960. (RuPaul 2015 Screenshot: Trending Report)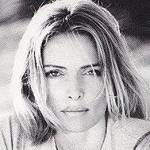 Merete Van Kamp is 58
Danish beauty & fashion model (John Casablancas; Elite Models), actress of TV (Dallas; Hotel; Princess Daisy) and movies (The Osterman Weekend; You Can't Hurry Love; Westbrick Murders; The Will), and acting coach/teacher, born November 17, 1961. (Merete Van Kamp Photo: Merete Van Kamp)
Dylan Walsh is 56 (nee Charles Hunter Walsh)
American actor of TV (Dr. Sean McNamara on Nip/Tuck; Al Burns on Unforgettable; Longmire; Everwood; NCIS: New Orleans) and movies (Power Play; Betsy's Wedding; Blood Work; The Lake House; The Stepfather; Secretariat), born November 17, 1963. (Dylan Walsh 2014 Screenshot: The Talk)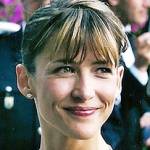 Sophie Marceau is 53 (nee Sophie Danièle Sylvie Maupu)
French actress of TV & movies (Braveheart; The World is Not Enough; A Midsummer Night's Dream; Revenge of the Musketeers; Anna Karenina; Don't Look Back; Alex & Emma; Female Agents; Cartagena; The Party; La baum), born November 17, 1966. (Sophie Marceau 2005 Photo: Georges Biard)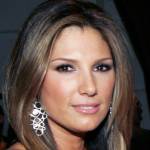 Daisy Fuentes is 53
Cuban-American model (Revlon), host & actress of TV (Tess on Loving; MTV US Top 20 Countdown; The Voice Kids; America's Funniest Home Videos; House of Style; Style World; Hollywood Squares), born November 17, 1966. (Daisy Fuentes 2009 Photo: The Heart Truth)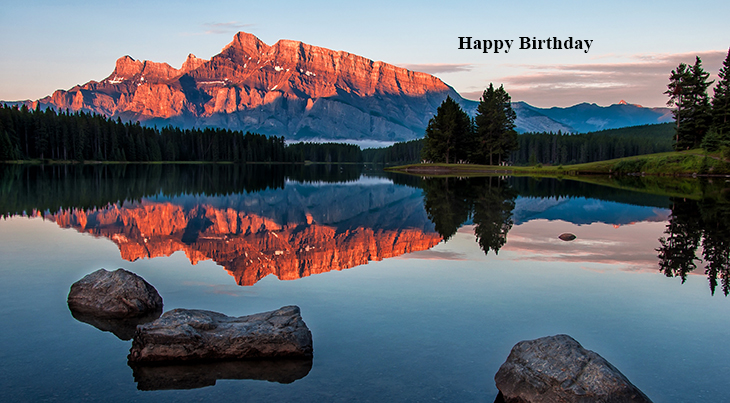 (Sunrise, Lake Minnewanka, Alberta Photo: James Wheeler via Unsplash)
Happy Birthday to everyone celebrating their birthday on November 17th!
And remembering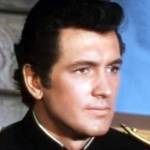 Rock Hudson (nee Roy Harold Scherer Jr.)
American actor of movies (Giant; Magnificent Obsession; Lover Come Back; The Lawless Breed; Pillow Talk; All That Heaven Allows; Written on the Wind; Ice Station Zebra; Come September; A Farewell to Arms; Winchester '73) and TV (McMillan & Wife; Dynasty) (born Nov. 17, 1925 – died Oct. 2, 1985; age 59). Rock Hudson died of AIDS complications. (Rock Hudson 1953 Seminole)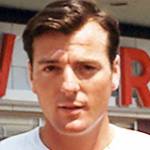 Bob Mathias (nee Robert Bruce Mathias)
American 2-time Olympic gold medal decathlete (1948 London Olympic Games; 1952 Helsinki Olympics), actor of TV (Troubleshooters) & movies (The Bob Mathias Story; China Doll), and U.S. House of Representatives member (1967-1975) (born Nov. 17, 1930 – died Sept. 2, 2006; age 75). Bob Mathias died of cancer. (Bob Mathias 1953 Photo: Eric Mathias)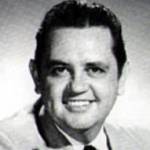 Merle Travis
Grammy Award-winning Nashville Songwriters and Country Music Hall of Fame American "Travis Picking" guitarist, singer, songwriter (Sixteen Tons; Divorce Me C.O.D.; So Round, So Firm, So Fully Packed; Dark as a Dungeon; Cincinnati Lou) (born Nov. 17, 1917 – died Oct. 20, 1983; age 65). Merle Travis died of a heart attack. (Merle Travis c 1950s Photo: Columbia Records)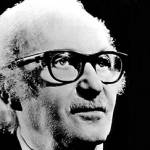 Lee Strasberg (nee Israel Strassberg)

Polish-American actor of stage, TV (The Godfather Saga), movies (China Venture; The Godfather Part II; …and Justice for All.; The Cassandra Crossing; Boardwalk; Going in Style), Actors Studio Director & teacher called "the father of method acting in America" (born Nov. 17, 1901 – died July 17, 1982; age 89). Lee Strasberg died of a heart attack. (Lee Strasberg 1976 Photo: Keystone)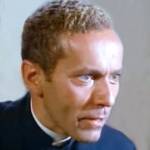 Curt Lowens (nee Kurt Löwenstein; aka Kurt Lowens)
Polish Holocaust survivor & rescuer, actor of TV (General Hospital; The Six Million Dollar Man; The F.B.I.; Wonder Woman; Mission: Impossible; Streets of San Francisco; Barnaby Jones; Dynasty; Cannon) and movies (Counterpoint; The Mephisto Waltz) (born Nov. 17, 1924 – died May 8, 2017; age 91). Cause of death for Curt Lowens is unknown. (Curt Lowens 1966 12 O'Clock High)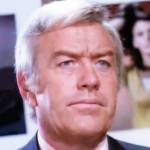 Frank Maxwell (nee Charles Francis Maxwell)
American actor (Our Man Higgins; Return to Peyton Place; General Hospital; Barnaby Jones; The Felony Squad; The F.B.I.; The Young Marrieds; Ironside; Perry Mason; Quincy M.E.; Cannon; Emergency!; Mr. Novak; The Fugitive; Family Affair; Rawhide) (born Nov. 17, 1916 – died Aug. 4, 2004; age 87). Cause of death for Frank Maxwell is unknown. (Frank Maxwell 1971 Dan August)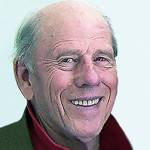 Rance Howard (nee Harold Rance Beckenholdt)

American actor of TV (Henry Boomhauer on Gentle Ben; Days of Our Lives; The Waltons), movies (Bloody Trail; An Eye for an Eye; Gentle Giant; Salty; Where the Lilies Bloom; Grand Theft Auto; Splash; Cocoon; Salty; Frontier Woman) (born Nov. 17, 1928. – died Nov. 25, 2017; age 89). Rance Howard had West Nile virus before he died of heart failure. (Rance Howard 2007 Photo: Jcanch)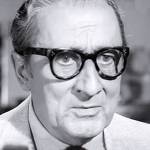 Jean Del Val
French character actor of TV (Combat!; Bonanza; Climax!) and movies (The Secret of St. Ives; Fantastic Voyage; Can-Can; Pirates of Tripoli; The Crime Doctor's Gamble; So Dark the Night; The Spider; Secret Agent of Japan; The Pied Piper; Drums of the Desert) (born Nov. 17, 1891 – died Mar. 13, 1975; age 83). Jean Del Val died of a heart attack. (Jean Del Val 1958 The Veil)
*Images are public domain or Creative Commons licensed & sourced via Wikimedia Commons, Vimeo, YouTube, or Flickr, unless otherwise noted*