November 7th Birthdays
If you were born on November 7th, you share a celebrity birthday with these famous people: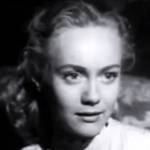 Nancy Kilgas is 91
American dancer & actress of stage, TV (Dragnet; The Adventures of Ozzie and Harriet; Father Knows Best; Sergeant Preston of the Yukon), and movies (Seven Brides for Seven Brothers; Athena; Shake, Rattle & Rock!; High School Hellcats; Earth vs the Spider), born November 7, 1930. (Nancy Kilgas 1957 26 Men)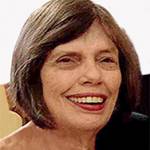 Mary Daheim is 84
American journalist, historical romance author (Love's Pirate / The Royal Mile; Gypsy Baron) and mystery novelist (Just Desserts, Fowl Prey, and Bed & Breakfast series; The Alpine Advocate, The Alpine Betrayal, and Alpine series), born November 7, 1937. (Mary Daheim 2010s Photo: Courtesy Mary Daheim)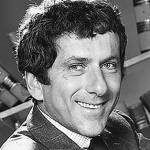 Barry Newman is 83

American actor of stage, television (Petrocelli; The Edge of Night; Nightingales; The O.C. Murder, She Wrote; Fatal Vision), and movies (Vanishing Point; The Lawyer; The Salzburg Connection; Fear is the Key; The Limey; Jack the Dog; Manhood), born November 7, 1938. (Barry Newman 1974 Photo: NBC)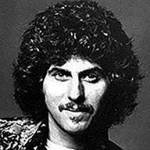 Johnny Rivers is 79 (nee John Henry Ramistella)
American record producer, rock guitarist, songwriter & singer (Secret Agent Man; Poor Side of Town; Memphis; Baby I Need Your Lovin'; Seventh Son; Midnight Special; Mountain of Love; Under Your Spell Again), born November 7, 1942. (Johnny Rivers 1973 Photo: United Artists Records)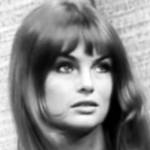 Jean Shrimpton is 79 ("The It Girl"; "The Face of the '60s")
English "Swinging London" supermodel cover girl (Harper's Bazaar; Time; Vanity Fair; Elle; Newsweek), 1963 Model of the Year (Glamour), and movie actress (Privilege) who helped popularize the miniskirt, born November 7, 1942. (Jean Shrimpton 1967 Photo: What's My Line?)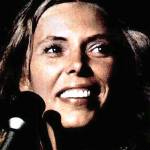 Joni Mitchell is 78 (nee Roberta Joan Anderson)
Grammy Award-winning Rock & Roll Hall of Fame septuagenarian Canadian musician, singer & songwriter (Both Sides, Now; Help Me; Free Man in Paris; Big Yellow Taxi; Carey; You Turn Me On, I'm a Radio; How Do You Stop; Night in the City) born November 7, 1943. (Joni Mitchell 1974 Photo: Asylum Records)  
Earl Boen is 76
American character & voice over actor of stage, TV (The Law and Harry McGraw; It's a Living; L.A. Law; Who's the Boss?; Mama's Family; Get a Life; Santa Barbara), video games (World of Warcraft), movies (The Terminator & sequels), born November 7, 1945.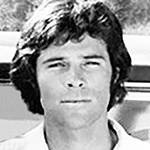 James Houghton is 73
Daytime Emmy Award-winning American screenwriter & actor of movies (Superstition) and TV (Kenny Ward on Knots Landing; Greg Foster on The Young and the Restless; Code R; The Colbys; North and South, Book II), born November 7, 1948. (James Houghton 1976 Code R Photo: CBS)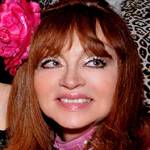 Judy Tenuta is 65 ("The Love Goddess")
American comedienne, voice over artist, host & actress of stage, TV (Hollywood Squares; Comics Unleashed), movies (Desperation Boulevard; Love Bites; Garlic & Gunpowder), author (The Power of Judyism), born November 7, 1956. (Judy Tenuta 2013 Photo:© Glenn Francis, www.PacificProDigital.com)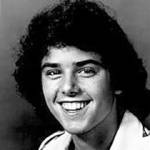 Christopher Knight is 64
American TV producer (My Fair Brady), actor of TV (Peter Brady on The Brady Bunch, The Brady Bunch Variety Hour, & The Bradys; Joe's World; Another World), and movies (Light Years Away; Just You and Me, Kid), born November 7, 1957. (Christopher Knight 1973 The Brady Bunch Photo: ABC TV)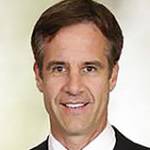 Todd McKee is 58
American actor of TV (Jake Maclaine on The Bold and the Beautiful; Ted Capwell on Santa Barbara; Melrose Place; 7th Heaven), feature films (The Perfect Tenant; Nothing But the Truth), and financial advisor, born November 7, 1963. (Todd McKee Photo: Used by permission of Todd McKee)
Michael Papajohn is 57
American stuntman (Everybody's All-American; Starship Troopers) & character actor of TV (Nashville; The Division) and movies (Spider-Man films; For Love of the Game; Gangster Squad; The Hit List; My Many Sons; Cold Moon; Transformers: Revenge of the Fallen; Jeepers Creepers 3; Selma; Jurassic World), born November 7, 1964.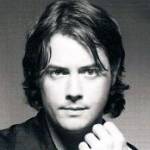 Jeremy London is 49
American actor of TV (Griffin Holbrook on Party of Five; Chandler Hampton on 7th Heaven; Nathan Bedford on I'll Fly Away) and films (Mallrats; Chasing the Green; Breaking Free; Next of Kin; Cornbread Cosa Nostra; Don't Pass Me By), born November 7, 1972. (Jeremy London 2010 Photo: Juliette London)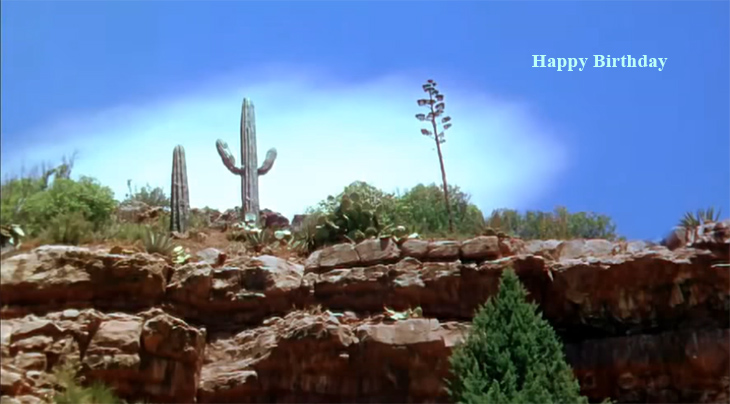 (Arizona Cactus in 1950 Movie Broken Arrow)
Happy Birthday to everyone celebrating their birthday on November 7th!
Remember These November 7th Famous Birthdays
Dean Jagger (nee Dean Jeffries or Dean Jeffries Jagger)
Academy Award-winning American actor of movies (Twelve O'Clock High; Brigham Young; Western Union; Vanishing Point; Dark City; White Christmas; The Proud Rebel; King Creole; Sierra; Wanderer of the Wasteland; A Yank in London) & TV (Mr. Novak) (born Nov. 7, 1903 – died Feb. 5, 1991; age 87). Dean Jagger had heart disease before he died. (Dean Jagger 1950 Dark City Trailer)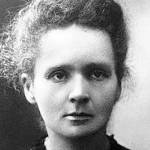 Marie Curie (nee Maria Salomea Sklodowska)

Polish-French Nobel Prize-winning physicist & chemist (1903 Physics; 1911 Chemistry) who (with husband Pierre Curie) discovered the elements of polonium and radium, and developed the theory of radioactivity (born Nov. 7, 1867 – died July 4, 1934; age 66). Marie Curie died of aplastic anemia after years of radiation exposure. (Marie Curie c. 1898 Photo)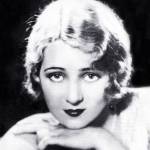 Alice Day (nee Jacqueline Alice Irene Newlin)
American actress, WAMPAS Baby Star, Mack Sennett Bathing Beauty, and silent film star (Two-Fisted Law; Love Bound; Viennese Nights; Hot Curves; Phyllis of the Follies; The Melody Man; The Love Racket; Red Hot Speed; The Show of Shows; Skin Deep; The Way of the Strong; Times Square) (born Nov. 7, 1905 – died May 25, 1995; age 89). (Alice Day 1929 Photo: Lansing Brown)
Academy Award-winning American reporter, critic, film producer & screenwriter (Citizen Kane; The Enchanted Cottage; The Pride of the Yankees; Escapade; Dinner at Eight; Christmas Holiday; The Human Comedy; Ladies' Man; My Dear Miss Aldrich; Abie's Irish Rose; Monkey Business) (born Nov. 7, 1897 – died Mar. 5, 1953; age 55). (Herman J. Mankiewicz 1943: International News)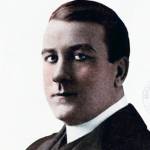 King Baggott (nee William King Baggot; "King of the Movies")
American film screenwriter, director, & actor (Raffles, the Amateur Cracksman; Tumbleweeds; Ivanhoe; Dr. Jekyll and Mr. Hyde; The House of Scandal; The Scarlet Letter; Pictureland; The Gaiety Girl; The Home Maker; The Philadelphia Story; The Butterfly Girl; Graft) (born Nov. 7, 1879 – died July 11, 1948; age 68). King Baggott died of a stroke. (King Baggott 1914 Universal / Motography)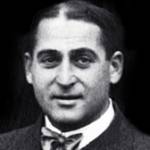 Joe May (nee Joseph Otto Mandl)
Austrian-German director of silent films & classic movies (The House of the Seven Gables; The Invisible Man Returns; Confession; Music in the Air; The House of Fear; Society Smugglers; Johnny Doesn't Live Here Anymore; Hit The Road; You're Not So Tough; Two in a Car) (born Jan. 7, 1880 – died Apr. 29, 1954; age 73). (Joe May 1919 Photo: The Mistress of the World Cast and Crew)
*Images are public domain or Creative Commons licensed & sourced via Wikimedia Commons, Vimeo, YouTube, or Flickr, unless otherwise noted*