October 9th Birthdays
If you were born on October 9th, you share a celebrity birthday with these famous people: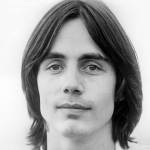 Jackson Browne is 74 (nee Clyde Jackson Browne)
Rock & Roll Hall of Fame German-American musician, singer-songwriter (Running on Empty; Doctor My Eyes; Boulevard; Somebody's Baby; Take it Easy; Shadow Dream Song; Stay), & environmental activist born October 9, 1948. Ex partner of Daryl Hannah. (Jackson Browne 1977: Asylum Records)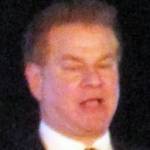 Robert Wuhl is 71
American comedian, screenwriter & actor of television (Arliss Michaels on Arli$$; Bobby Bantz on The Last Don; Hollywood Squares) and movies (Batman; Good Morning, Vietnam; Bull Durham; Batman; Cobb; The Bodyguard), born October 9, 1951. (Robert Wuhl 2012 Photo: Stefan Krasowski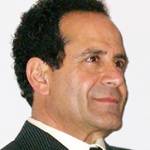 Tony Shalhoub is 69 (nee Anthony Marcus Shalhoub)
Tony & Emmy-winning American producer and actor of stage, TV (Adrian Monk on Monk; Antonio Scarpacci on Wings; Stark Raving Mad) and movies (Big Night; The Siege; Galaxy Quest; Spy Kids; I.Q.), born October 9, 1953. ; Married Brooke Adams. (Tony Shalhoub 2008: Kristin Dos Santos)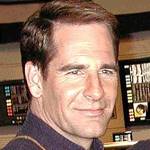 Scott Bakula is 68 (married Chelsea Field)
American actor of movies (Necessary Roughness; Major League: Back to the Minors) & TV (Sam Beckett on Quantum Leap; Capt. Jonathan Archer on Star Trek: Enterprise; Dwayne Pride on NCIS New Orleans; Murphy Brown), born October 9, 1954. (Scott Bakula 2002 Photo: Mark O. Piggott, U.S Navy)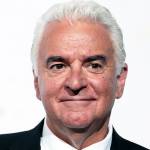 John O'Hurley is 68 (nee John George O'Hurley Jr.; ex of Eva LaRue)
American actor of films & TV (Valley of the Dolls; Santa Barbara; J. Peterman on Seinfeld; The Young and the Restless; The Edge of Night; Loving; General Hospital; As the World Turns; White Hot: The Mysterious Murder of Thelma Todd), born October 9, 1954. (John O'Hurley 2023: Gage Skidmore)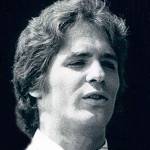 Linwood Boomer is 67
Emmy Award-winning Canadian-American producer, screenwriter, & actor of TV (Adam Kendall on Little House on the Prairie; Malcolm in the Middle; Silver Spoons; Night Court; 3rd Rock from the Sun; The Mindy Project; Townies), born October 9, 1955. (Linwood Boomer 1978 Photo: NBC Television Network)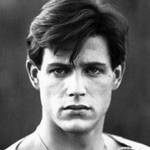 Michael Paré is 64
American actor of movies (Eddie and the Cruisers; The Philadelphia Experiment; Village of the Damned; Streets of Fire; Into the Sun; Hope Floats) and TV (Dante Montana on Starhunter & Starhunter ReduX; The Greatest American Hero; Houston Knights), born October 9, 1958. (Michael Paré 1984 Photo)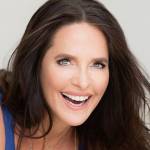 Sheila Kelley is 61 (married Richard Schiff)
American actress of TV (Gwen Taylor on L. A. Law; Sisters; Gossip Girl; Lost; ER), movies (Dancing at the Blue Iguana; A Passion to Kill; Some Girls; Singles; Breaking In; One Fine Day), fitness innovator (S Factor studios; Pole Dancing Workout), born October 9, 1961. (Sheila Kelley Photo: © 2020 Sheila Kelley)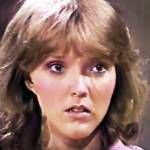 Ellen Wheeler is 61 (ex of Tom Eplin)
Daytime Emmy Award-winning American TV producer, screenwriter, director, & actress (Vicky / Marley Love Hudson McKinnon on Another World; Cindy Parker on All My Children; Dark Shadows; Guiding Light; As the World Turns), born October 9, 1961. (Ellen Wheeler 1985 Another World Promo: NBC)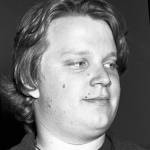 Guillermo del Toro is 58 (nee Guillermo del Toro Gómez)
Academy Award-winning Mexican director, screenwriter & producer of movies (The Shape of Water; Hellboy; Pan's Labyrinth; Pacific Rim; The Hobbit: An Unexpected Journey) and TV (The Strain; Trollhunters: Tales of Arcadia), born October 9, 1964. (Guillermo del Toro 2010 Photo: Cronos 02)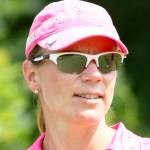 Annika Sörenstam is 52
World Golf Hall of Fame Swedish golfer, 3rd all-time LPGA Tour winner (72 wins) ,with 10 major championships (ANA Inspiration; Women's PGA Championship; U.S. Women's Open; Women's British Open), and golf course designer, born October 9, 1970. (Annika Sörenstam 2008 Photo: Keith Allison)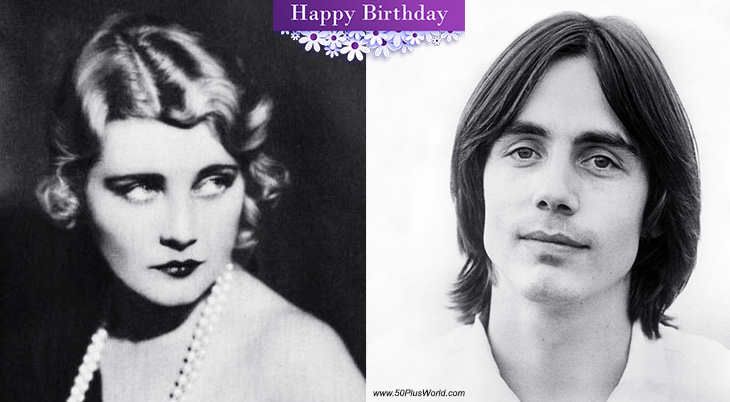 (Jeanette Loff 1929: Duncan | Jackson Browne 1977: The Blue Peacock Company)
Happy Birthday to everyone celebrating their birthday on October 9th!
Remember These October 9th Famous Birthdays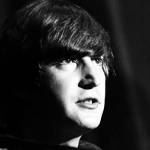 John Lennon (married Yoko Ono; father of Julian & Sean Ono)
Grammy-winning Songwriters & Rock and Roll Halls of Fame English singer (Imagine; Woman; Give Peace a Chance; Happy Xmas [War is Over]; [Just Like] Starting Over) & with The Beatles (Please Please Me; Daytripper; Norwegian Wood; Hard Day's Night) (born Oct. 9, 1940 – died Dec. 8, 1980; age 40). John Lennon was murdered by a fan. (John Lennon 1964: Vern Barchard)
Edward Andrews
American comedic character actor of stage, TV (Broadside; The Doris Day Show), and movies (How to Frame a Figg; Sixteen Candles; The Trouble with Girls; Hot Summer Night; Tea and Sympathy; Elmer Gantry; Son of Flubber; These Wilder Years) (born Oct. 9, 1914 – died Mar. 8, 1985; age 70). Edward Andrews died of a heart attack. (Edward Andrews 1962 Thriller)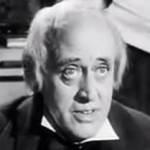 Alistair Sim

Scottish actor of stage, TV (Misleading Cases) and movies (Royal Flash; The Millionairess; School for Scoundrels; Blue Murder at St. Trinians; The Doctors Dilemma; An Inspector Calls; The Ruling Class; The Happiest Days of Your Life; Stage Fright; Waterloo Road) (born Oct. 9, 1900 – died Aug. 19, 1976; age 75. Alistair Sim died of lung cancer. (Alistair Sim 1951 A Christmas Carol)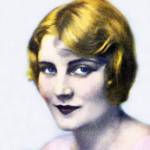 Jeanette Loff (nee Janette Clarinda Lov)
American singer-actress of classic & silent films (Annapolis; Party Girl; Fighting Thru or, California in 1878; Flirtation; St. Louis Woman; King of Jazz; The Boudoir Diplomat; Hold 'Em Yale; Man-Made Women; My Friend from India; Million Dollar Baby; The Racketeer; Love Over Night) (born Oct. 9, 1906 – died Aug. 4, 1942; age 35). Jeanette Loff died after ingesting ammonia. (Jeanette Loff 1928)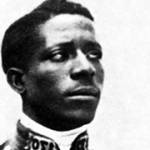 Eugene Bullard ("Black Swallow of Death")
National Aviation Hall of Fame American WWI French Foreign Legion machine gunner & French Air Service ("L'Hirondelle noire") combat pilot, awarded 14 medals by France (croix de guerre), WWII veteran, boxer, jazz drummer, athletic club & nightclub owner, and comedian (born Oct. 9, 1895 – died Oct. 12, 1961; age 66). (Eugene Bullard c. 1914-1919)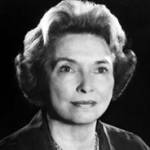 Belva Plain (nee Belva Offenberg)

American short story writer, best-selling novelist and author (Evergreen; Tapestry; Heartwood; Harvest; Random Winds; Eden Burning; Whispers; Secrecy; Promises; Homecoming; Her Father's House; The Carousel; Golden Cup; After the Fire; Looking Back; Crossroads) (born Oct. 9, 1915 – died Oct. 12, 2010; age 95). (Belva Plain 1988 Photo: Eric Wagman Studio / Delacorte Press)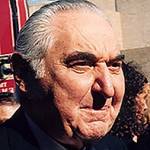 Fyvush Finkel (nee Philip Finkel)
Emmy Award-winning American actor of Yiddish theatre, TV (Douglas Wambaugh on Picket Fences; Harvey Lipschultz on Boston Public; Fantasy Island; Early Edition) and movies (Brighton Beach Memoirs; Nixon; The Crew; Game Day; Q & A; Seize the Day) (born Oct. 9, 1922 – died Aug. 14, 2016; age 93). Fyvush Finkel died of a heart attack. (Fyvush Finkel 1994 Photo: Alan Light)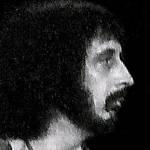 John Entwistle ("The Ox"; "Thunderfingers")

Rock & Roll Hall of Fame British songwriter & bass guitarist with The Who (Trick of the Light; Who Are You; I Can See for Miles; Magic Bus; Baba O'Riley; Won't Get Fooled Again; I'm a Boy; My Generation; I Can't Explain) (born Oct. 9, 1944 – died June 27, 2002; age 57). John Entwistle died of a cocaine overdose-induced heart attack. (John Entwistle 1976 Photo: Bill Abbott)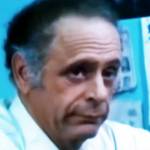 Philip Sterling
American actor of TV (Rafe Carter on Somerset & Another World; As the World Turns; Sisters; St. Elsewhere; Barney Miller; The Doctors; L. A. Law; Matlock; Newhart; The Golden Girls; Guiding Light; Family Ties), and movies (Promises in the Dark) (born Oct. 9, 1922 – died Nov. 30, 1998; age 76). Philip Sterling died of myelofibrosis complications. (Philip Sterling 1981 Born to Be Sold)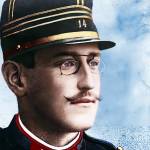 Albert Dreyfus
French Army artillery officer & General Staff HQ trainee with Jewish ancestry, wrongly accused of espionage, convicted of treason in a secret court martial, cashiered, sentenced to life in prison on Devil's Island, eventually exonerated and promoted to major – "The Dreyfus Affair"; WWI officer (born Oct. 9, 1859 – died July 12, 1935; age 75). (Albert Dreyfus c. 1894)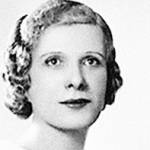 Aimee Semple McPherson (nee Aimee Elizabeth Kennedy)
Canadian Pentecostal evangelist, Angelus Temple / Foursquare Gospel Church founder, radio broadcast pioneer (religious services; donation appeals), anti-evolution preacher, "faith healer" and revivalist, spearheaded charity drives, and claimed to have been kidnapped (born Oct. 9, 1890 – died Sept. 27, 1944; age 53). (Aimee Semple McPherson c. 1922: Witzel)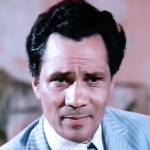 Enrique Lucero
Mexican actor of TV (Sheena, Queen of the Jungle) and movies (Love Has Many Faces; Sierra Baron; Villa!!; Beyond All Limits; Tarzan and the Valley of Gold; The Magnificent Seven; Major Dundee; Guns for San Sebastian; Two Mules for Sister Sara; The Evil That Men Do; Mary, Mary, Bloody Mary) (born Oct. 9, 1920 – died May 9, 1989; age 68). (Enrique Lucero 1972 The Woman Hunter)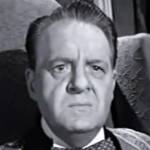 Howard St. John
American singer, actor of Broadway, TV (Hank; The Jackie Gleason Show; The Defenders), and movies (Strangers on a Train; Li'l Abner; Strange Bedfellows; The Tender Trap; Banning; Born Yesterday; Lover Come Back; Three Coins in the Fountain; Goodbye, My Fancy) (born Oct. 9, 1905 – died Mar. 13, 1974; age 68). Howard St. John died of a heart attack. (Howard St. John 1961 Sanctuary)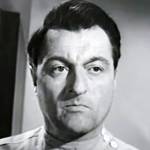 Jason Wingreen
American actor of films (The Dunwich Horror) & TV (Harry Snowden on Archie Bunker's Place & All in the Family; The Untouchables; Medical Center; The F.B.I.; Bonanza; Kojak; Marcus Welby, M.D.; Charlie's Angels; The Fugitive; The Twilight Zone; 12 O'Clock High; General Hospital; The Rounders) (born Oct. 9, 1920 – died Dec. 25, 2015; age 95). (Jason Wingreen 1966 The Long Hot Summer)
Michael St. Angel
American actor of stage, TV (Whirlybirds), and movies (What a Blonde; Bride by Mistake; Million Dollar Pursuit; Hit Parade of 1951; The Pace That Thrills; The Madonna's Secret; The Truth About Murder; Flying Leathernecks; The French Line; The Spook Speaks; First Yank Into Tokyo) (born Oct. 9, 1916 – died Jan. 13, 1984; age 67). (Michael St. Angel 1945 The Brighton Strangler)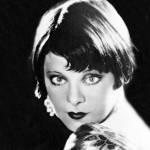 Marjorie Beebe
American 1920s & 1930s film actress (The Farmer's Daughter; Lost Ranch; Docks of San Francisco; Dragnet Patrol;  A Hollywood Star; Clancy at the Bat; Radio Kisses; Honeymoon Zeppelin; Flames; The Fighting Deputy; Colleen; Not Quite Decent; Homesick; Love Hungry; Very Confidential) (born Oct. 9, 1908 – died May 9, 1983; age 74). (Marjorie Beebe 1930: Lansing Brown)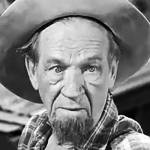 Hank Patterson (nee Elmer Calvin Patterson; great-uncle of Téa Leoni)
American vaudeville pianist, character actor of western movies and TV (Fred Ziffel on Petticoat Junction, Green Acres & The Beverly Hillbillies; Hank Miller on Gunsmoke; Death Valley Days; Have Gun – Will Travel; Tales of Wells Fargo) (born Oct. 9, 1888 – died Aug. 23, 1975; age 86). Hank Patterson died of bronchial pneumonia. (Hank Patterson 1963 Petticoat Junction)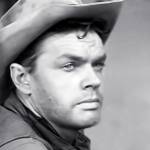 Harry Harvey Jr. (son of Harry Harvey)
American character actor, director, & script supervisor of TV (Mannix; Starsky and Hutch; The Roy Rogers Show; The Adventures of Kit Carson; Tales of Wells Fargo) and films (Convoy; King of the Sierras; Forbidden Planet; Dangerous Years; Danger Flight; Shotgun; The Long Rider Rides On) (born Oct. 9, 1929 – died Dec. 8, 1878; age 49). (Harry Harvey Jr. 1959 Tombstone Territory)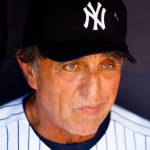 Joe Pepitone (nee Joseph Anthony Pepitone)
American MLB 3-time All-Star and Golden Glove first baseman / center fielder (New York Yankees – 1962 World Series Champs; Chicago Cubs; Houston Astros; Atlanta Braves), and author (Joe, You Coulda Made Us Proud) (born Oct. 9, 1940 – died Mar. 13, 2023; age 82). (Joe Pepitone 2009 Photo: Mark Rosal)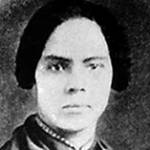 Mary Ann Shadd (aka Mary Ann Camberton Shadd Cary)
National Women's Hall of Fame American-Canadian abolitionist & anti-slavery activist; North America's 1st black female publisher (The Provincial Freeman), recruited black volunteers to the Union Army during the Civil War, 1st African-American woman to vote in a national election (born Oct. 9, 1823 – died June 5, 1893; age 69). (Mary Ann Shadd c. 1850s)
*Images are public domain or Creative Commons licensed & sourced via Wikimedia Commons, Vimeo, YouTube, or Flickr, unless otherwise noted*