October 9th Birthdays
If you were born on October 9th, you share a celebrity birthday with these famous people: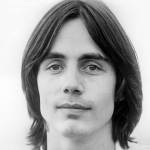 Jackson Browne is 74 (nee Clyde Jackson Browne; ex partner of Daryl Hannah)
Rock & Roll Hall of Fame German-American musician, singer, and songwriter (Running on Empty; Doctor My Eyes; Boulevard; Somebody's Baby; Take it Easy; Shadow Dream Song; Stay; Here Come Those Tears Again), & environmental activist born October 9, 1948. (Jackson Browne 1977 Photo: Asylum Records)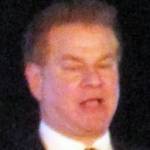 Robert Wuhl is 71
American comedian, screenwriter & actor of television (Arliss Michaels on Arli$$; Bobby Bantz on The Last Don; Hollywood Squares) and movies (Batman; Good Morning, Vietnam; Bull Durham; Batman; Cobb; The Bodyguard), born October 9, 1951. (Robert Wuhl 2012 Photo: Stefan Krasowski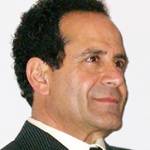 Tony Shalhoub is 69 (nee Anthony Marcus Shalhoub; married Brooke Adams)
Tony & Emmy Award-winning American producer and actor of stage, TV (Adrian Monk on Monk; Antonio Scarpacci on Wings; Stark Raving Mad) and movies (Big Night; The Siege; Galaxy Quest; Spy Kids; The Assignment; I.Q.), born October 9, 1953. (Tony Shalhoub 2008 Photo: Kristin Dos Santos)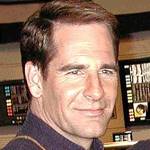 Scott Bakula is 68 (married Chelsea Field)
American actor of movies (Necessary Roughness; Major League: Back to the Minors) & TV (Sam Beckett on Quantum Leap; Capt. Jonathan Archer on Star Trek: Enterprise; Dwayne Pride on NCIS New Orleans; Murphy Brown), born October 9, 1954. (Scott Bakula 2002 Photo: Mark O. Piggott, U.S. Navy)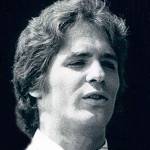 Linwood Boomer is 67
Emmy Award-winning Canadian-American producer, screenwriter, & actor of TV (Adam Kendall on Little House on the Prairie; Malcolm in the Middle; Silver Spoons; Night Court; 3rd Rock from the Sun; The Mindy Project; Townies), born October 9, 1955. (Linwood Boomer 1978 Photo: NBC Television Network)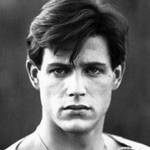 Michael Paré is 64
American actor of movies (Eddie and the Cruisers; The Philadelphia Experiment; Village of the Damned; Streets of Fire; Into the Sun; Hope Floats) and TV (Dante Montana on Starhunter & Starhunter ReduX; The Greatest American Hero; Houston Knights), born October 9, 1958. (Michael Paré 1984 Photo)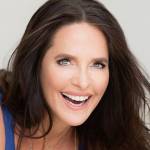 Sheila Kelley is 61 (married Richard Schiff)
American actress of TV (Gwen Taylor on L. A. Law; Sisters; Gossip Girl; Lost; ER), movies (Dancing at the Blue Iguana; A Passion to Kill; Some Girls; Singles; Breaking In; One Fine Day), fitness innovator (S Factor studios; Pole Dancing Workout), born October 9, 1961. (Sheila Kelley Photo: © 2020 Sheila Kelley)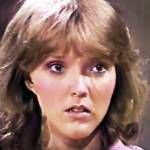 Ellen Wheeler is 61 (ex of Tom Eplin)
Daytime Emmy Award-winning American TV producer, screenwriter, director, & actress (Vicky / Marley Love Hudson McKinnon on Another World; Cindy Parker on All My Children; Dark Shadows; Guiding Light; As the World Turns), born October 9, 1961. (Ellen Wheeler 1985 Another World Promo: NBC)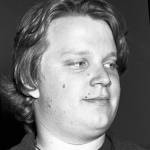 Guillermo del Toro is 58 (nee Guillermo del Toro Gómez)
Academy Award-winning Mexican director, screenwriter & producer of movies (The Shape of Water; Hellboy; Pan's Labyrinth; Pacific Rim; The Hobbit: An Unexpected Journey) and TV (The Strain; Trollhunters: Tales of Arcadia), born October 9, 1964. (Guillermo del Toro 2010 Photo: Cronos 02)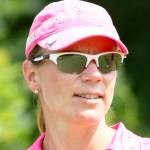 Annika Sörenstam is 52
World Golf Hall of Fame Swedish golfer, 3rd all-time LPGA Tour winner (72 wins) ,with 10 major championships (ANA Inspiration; Women's PGA Championship; U.S. Women's Open; Women's British Open), and golf course designer, born October 9, 1970. (Annika Sörenstam 2008 Photo: Keith Allison)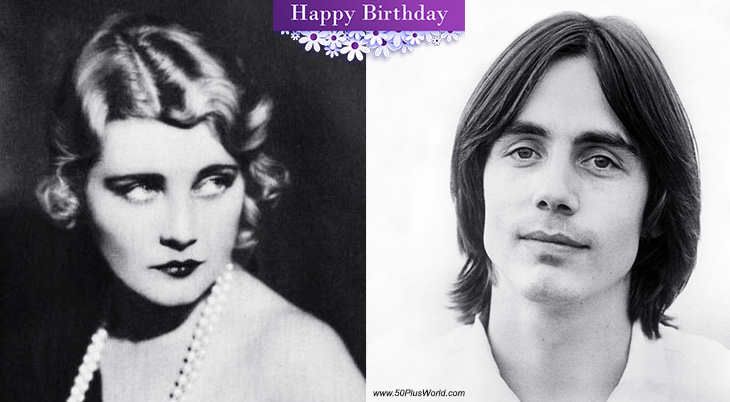 (Jeanette Loff 1929: Duncan | Jackson Browne 1977: The Blue Peacock Company)
Happy Birthday to everyone celebrating their birthday on October 9th!
Remember These October 9th Famous Birthdays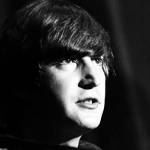 John Lennon (married Yoko Ono; father of Julian & Sean Ono)
Grammy-winning Songwriters & Rock and Roll Halls of Fame English singer (Imagine; Woman; Give Peace a Chance; Happy Xmas [War is Over]; [Just Like] Starting Over) & with The Beatles (Please Please Me; Daytripper; Norwegian Wood; Hard Day's Night) (born Oct. 9, 1940 – died Dec. 8, 1980; age 40). John Lennon was murdered by a fan. (John Lennon 1964: Vern Barchard)
Edward Andrews
American comedic character actor of stage, TV (Broadside; The Doris Day Show), and movies (How to Frame a Figg; Sixteen Candles; The Trouble with Girls; Hot Summer Night; Tea and Sympathy; Elmer Gantry; Son of Flubber; These Wilder Years) (born Oct. 9, 1914 – died Mar. 8, 1985; age 70). Edward Andrews died of a heart attack. (Edward Andrews 1962 Thriller)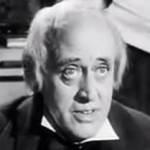 Alistair Sim

Scottish actor of stage, TV (Misleading Cases) and movies (Royal Flash; The Millionairess; School for Scoundrels; Blue Murder at St. Trinians; The Doctors Dilemma; An Inspector Calls; The Ruling Class; The Happiest Days of Your Life; Stage Fright; Waterloo Road) (born Oct. 9, 1900 – died Aug. 19, 1976; age 75. Alistair Sim died of lung cancer. (Alistair Sim 1951 A Christmas Carol)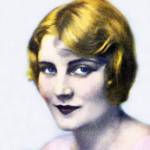 Jeanette Loff (nee Janette Clarinda Lov)
American singer-actress of classic & silent films (Annapolis; Party Girl; Fighting Thru or, California in 1878; Flirtation; St. Louis Woman; King of Jazz; The Boudoir Diplomat; Hold 'Em Yale; Man-Made Women; My Friend from India; Million Dollar Baby; The Racketeer; Love Over Night) (born Oct. 9, 1906 – died Aug. 4, 1942; age 35). Jeanette Loff died after ingesting ammonia. (Jeanette Loff 1928)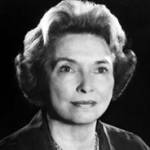 Belva Plain (nee Belva Offenberg)

American short story writer, best-selling novelist and author (Evergreen; Tapestry; Heartwood; Harvest; Random Winds; Eden Burning; Whispers; Secrecy; Promises; Homecoming; Her Father's House; The Carousel; Golden Cup; After the Fire; Looking Back; Crossroads) (born Oct. 9, 1915 – died Oct. 12, 2010; age 95). (Belva Plain 1988 Photo: Eric Wagman Studio / Delacorte Press)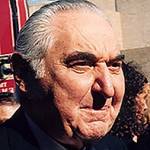 Fyvush Finkel (nee Philip Finkel)
Emmy Award-winning American actor of Yiddish theatre, TV (Douglas Wambaugh on Picket Fences; Harvey Lipschultz on Boston Public; Fantasy Island; Early Edition) and movies (Brighton Beach Memoirs; Nixon; The Crew; Game Day; Q & A; Seize the Day) (born Oct. 9, 1922 – died Aug. 14, 2016; age 93). Fyvush Finkel died of a heart attack. (Fyvush Finkel 1994 Photo: Alan Light)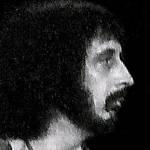 John Entwistle ("The Ox"; "Thunderfingers")

Rock & Roll Hall of Fame British songwriter & bass guitarist with The Who (Trick of the Light; Who Are You; I Can See for Miles; Magic Bus; Baba O'Riley; Won't Get Fooled Again; I'm a Boy; My Generation; I Can't Explain) (born Oct. 9, 1944 – died June 27, 2002; age 57). John Entwistle died of a cocaine overdose-induced heart attack. (John Entwistle 1976 Photo: Bill Abbott)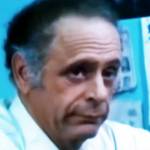 Philip Sterling
American actor of TV (Rafe Carter on Somerset & Another World; As the World Turns; Sisters; St. Elsewhere; Barney Miller; The Doctors; L. A. Law; Matlock; Newhart; The Golden Girls; Guiding Light; Family Ties), and movies (Promises in the Dark) (born Oct. 9, 1922 – died Nov. 30, 1998; age 76). Philip Sterling died of myelofibrosis complications. (Philip Sterling 1981 Born to Be Sold)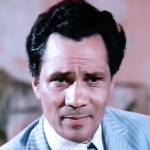 Enrique Lucero
Mexican actor of TV (Sheena, Queen of the Jungle) and movies (Love Has Many Faces; Sierra Baron; Villa!!; Beyond All Limits; Tarzan and the Valley of Gold; The Magnificent Seven; Major Dundee; Guns for San Sebastian; Two Mules for Sister Sara; The Evil That Men Do; Mary, Mary, Bloody Mary) (born Oct. 9, 1920 – died May 9, 1989; age 68). (Enrique Lucero 1972 The Woman Hunter)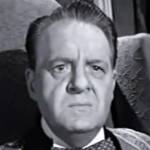 Howard St. John
American character actor of stage, TV (Hank; The Jackie Gleason Show; The Defenders), and movies (Strangers on a Train; Li'l Abner; Strange Bedfellows; The Tender Trap; Banning; Born Yesterday; Lover Come Back; Three Coins in the Fountain; Goodbye, My Fancy) (born Oct. 9, 1905 – died Mar. 13, 1974; age 68). Howard St. John died of a heart attack. (Howard St. John 1961 Sanctuary)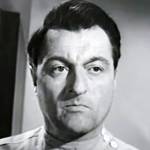 Jason Wingreen
American actor of films (The Dunwich Horror) & TV (Harry Snowden on Archie Bunker's Place & All in the Family; The Untouchables; Medical Center; The F.B.I.; Bonanza; Kojak; Marcus Welby, M.D.; Charlie's Angels; The Fugitive; The Twilight Zone; 12 O'Clock High; General Hospital; The Rounders) (born Oct. 9, 1920 – died Dec. 25, 2015; age 95). (Jason Wingreen 1966 The Long Hot Summer)
Michael St. Angel
American actor of stage, TV (Whirlybirds), and movies (What a Blonde; Bride by Mistake; Million Dollar Pursuit; Hit Parade of 1951; The Pace That Thrills; The Madonna's Secret; The Truth About Murder; Flying Leathernecks; The French Line; The Spook Speaks; First Yank Into Tokyo) (born Oct. 9, 1916 – died Jan. 13, 1984; age 67). (Michael St. Angel 1945 The Brighton Strangler)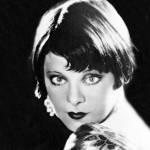 Marjorie Beebe
American 1920s & 1930s film actress (The Farmer's Daughter; Lost Ranch; Docks of San Francisco; Dragnet Patrol;  A Hollywood Star; Clancy at the Bat; Radio Kisses; Honeymoon Zeppelin; Flames; The Fighting Deputy; Colleen; Not Quite Decent; Homesick; Love Hungry; Very Confidential) (born Oct. 9, 1908 – died May 9, 1983; age 74). (Marjorie Beebe 1930: Lansing Brown)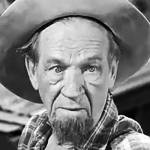 Hank Patterson (nee Elmer Calvin Patterson; great-uncle of Téa Leoni)
American vaudeville pianist, character actor of western movies and TV (Fred Ziffel on Petticoat Junction, Green Acres & The Beverly Hillbillies; Hank Miller on Gunsmoke; Death Valley Days; Have Gun – Will Travel; Tales of Wells Fargo) (born Oct. 9, 1888 – died Aug. 23, 1975; age 86). Hank Patterson died of bronchial pneumonia. (Hank Patterson 1963 Petticoat Junction)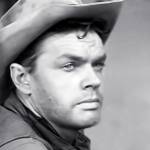 Harry Harvey Jr. (son of Harry Harvey)
American character actor, director, & script supervisor of TV (Mannix; Starsky and Hutch; The Roy Rogers Show; The Adventures of Kit Carson; Tales of Wells Fargo) and films (Convoy; King of the Sierras; Forbidden Planet; Dangerous Years; Danger Flight; Shotgun; The Long Rider Rides On) (born Oct. 9, 1929 – died Dec. 8, 1878; age 49). (Harry Harvey Jr. 1959 Tombstone Territory)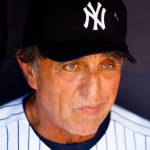 Joe Pepitone (nee Joseph Anthony Pepitone)
American MLB 3-time All-Star and Golden Glove first baseman / center fielder (New York Yankees – 1962 World Series Champs; Chicago Cubs; Houston Astros; Atlanta Braves), and author (Joe, You Coulda Made Us Proud) (born Oct. 9, 1940 – died Mar. 13, 2023; age 82). (Joe Pepitone 2009 Photo: Mark Rosal)
*Images are public domain or Creative Commons licensed & sourced via Wikimedia Commons, Vimeo, YouTube, or Flickr, unless otherwise noted*