June 9th Birthdays
If you were born on June 9th you share a celebrity birthday with these famous people: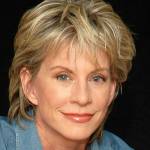 Patricia Cornwell is 66 (nee Patricia Carroll Daniels)

American author of the Dr. Kay Scarpetta medical examiner mystery novels (Postmortem; Body of Evidence; All That Remains; Cruel and Unusual; The Body Farm; Hornet's Nest; At Risk; From Potter's Field, Quantum, Book of the Dead), born June 9, 1956. (Patricia Cornwell 2009 Photo: Peppermint62)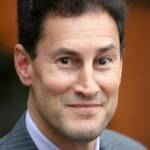 Steve Paikin is 62
Canadian news journalist of TV (CBC Newsworld; TVO Between the Lines; Fourth Reading; Studio 2; Diplomatic Immunity; The Agenda With Steve Paikin), newspapers (Hamilton Spectator), radio (CHFI ), and author (Bill Davis: Nation Builder) born June 9, 1960. (Steve Paikin 2012: Joey Coleman)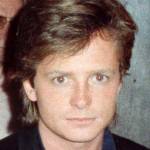 Michael J. Fox is 61 (nee Michael Andrew Fox)
Emmy Award-winning Canadian American actor of TV (Alex Keaton on Family Ties; Spin City; The Good Wife), movies (Back to the Future films; Homeward Bound movies; Stuart Little; The American President; The Frighteners; Doc Hollywood), born June 9, 1961. (Michael J. Fox 1987 Photo: Alan Light)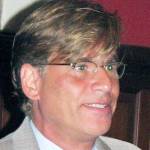 Aaron Sorkin is 61

Emmy & Academy Award-winning American producer & screenwriter of TV (The West Wing) and movies (The Social Network; A Few Good Men; The American President; Moneyball; Malice; Steve Jobs), born June 9, 1961. (Aaron Sorkin 2009 Photo: © Pruneau / Wikimedia Commons / CC BY-SA 3.0)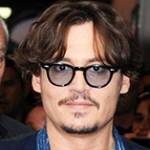 Johnny Depp is 59 (nee John Christopher Depp II)
American actor of TV (Officer Tom Hanson on 21 Jump Street) and movies (Jack Sparrow in Pirates of the Caribbean films; Edward Scissorhands; Nick of Time; The Astronaut's Wife; Secret Window; Ed Wood; Sleepy Hollow; Cry-Baby; The Lone Ranger), born June 9, 1963. (Johnny Depp 2011 Photo: Vanessa Lua)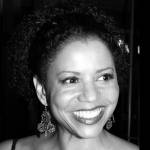 Gloria Reuben is 58
Canadian singer & actress of TV (Jeanie Boulet on ER; Raising the Bar; The Agency; 1-800 Missing; Mr. Robot; Saints & Sinners; Cloak & Dagger; Law & Order: Special Victims Unit), movies (Timecop; Nick of Time; The Sentinel; Lincoln), born June 9, 1964. (Gloria Reuben 2007 Photo: Christopher Peterson)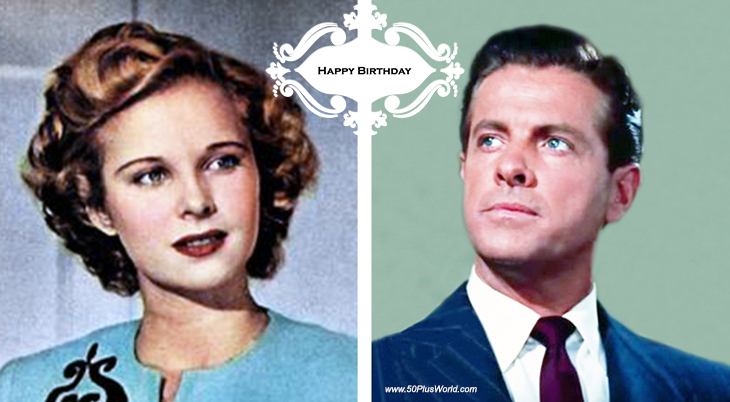 (Mona Freeman 1947: Engstead | Robert Cummings 1954 Dial M For Murder Trailer)
Happy Birthday to everyone celebrating their birthday on June 9th!
Remember These June 9th Famous Birthdays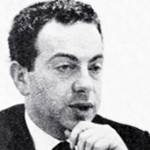 Jackie Mason (nee Yacov Moshe Maza)

American Tony, Emmy, and Grammy Award-winning stand-up comedian, character & voice-over actor of stage, TV (Chicken Soup; The Jackie Mason Show; Ravvi Krustofsky  on The Simpsons), & films (The Jerk; Caddyshack II; Goldberg – P.I.; History of the World Part I; A Stroke of Genius) (born June 9, 1928 – died July 24, 2021; age 93) (Jackie Mason 1963 Photo: TV Radio Mirror)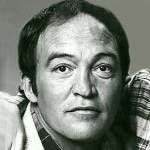 Joe Santos (nee Joseph John Minieri Jr.)
American actor of TV (Dennis Becker on The Rockford Files series & TV movies; Hardcastle and McCormick; Hill Street Blues; Magnum, P.I.; Santa Barbara; The Sopranos; Me and Maxx; Police Story) and movies (Shamus; Blue Thunder; Mo' Money) (born June 9, 1931 – died Mar. 18, 2016; age 84). Joe Santos died after a heart attack. (Joe Santos 1980 Me and Maxx Photo: NBC TV)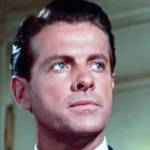 Robert Cummings (nee Charles Clarence Robert Orville Cummings)
Emmy Award-winning American actor of TV (The Bob Cummings Show; My Hero; My Living Doll; Love, American Style) and movies (Saboteur; Kings Row; The Carpetbaggers; What a Way to Go; My Geisha; So Red the Rose; Rio) (born June 9, 1910 – died Dec. 2, 1990; age 80). Robert Cummings died of kidney failure & pneumonia. (Bob Cummings 1954 Dial M for Murder Trailer)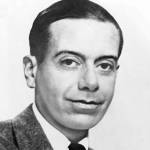 Cole Porter

American songwriter (Night and Day: I Get a Kick Out of You; You're the Top; I've Got You Under My Skin), lyricist & composer for Tony Award-winning Broadway musicals (Kiss Me, Kate; Anything Goes; Can-Can) and movie scores (Les Girls; Rosalie) (born June 9, 1891 – died Oct. 15, 1964; age 73). Cole Porter died of kidney failure. (Cole Porter 1930s Photo: Library of Congress)
Jackie Wilson (nee Jack Leroy Wilson Jr.; "Mr. Excitement")
Grammy, National Rhythm & Blues, & Rock and Rolls of Fame American soul singer & songwriter (Lonely Teardrops; Higher and Higher; Night; Alone at Last; My Empty Arms; Baby Workout; I Get the Sweetest Feeling; You Better Know It) (born June 9, 1934 – died Jan. 21, 1984; age 49). Jackie Wilson died of pneumonia complications. (Jackie Wilson 1961: Brunswick Records)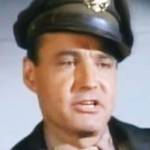 Mark Roberts (nee Robert Ellis Scott; aka Bob Scott)
American actor of TV (Bill Morgan on Three Steps to Heaven; The Brothers Brannagan; The Front Page; Dan August; General Hospital; Perry Mason; The F.B.I.; The Front Page) & movies (Black Arrow; Exposed; Ten Cents a Dance; Prairie Raiders) (born June 9, 1921 – died Jan. 5, 2006; age 84). Cause of death for Mark Roberts is unknown. (Mark Roberts 1966 12 O'Clock High)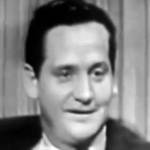 Les Paul (nee Lester Williams Polsfuss)
Inventors and Rock & Roll and Hall of Fame American musician, innovative guitarist (fretting techniques; licks), early recording pioneer (overdubbing; tape delay; multitrack recording), songwriter, singer, co-developer of the Gibson Les Paul guitar (born June 9, 1915 – died Aug. 12, 2009; age 94). Les Paul died of pneumonia complications. (Les Paul 1954 What's My Line?)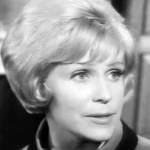 Diana Van der Vlis
Canadian-American actress of stage, TV (Dr. Beaulac / Sherry on Ryan's Hope; Kate on Where the Heart Is; The Fugitive; The Defenders; Encounter; The Secret Storm), and movies (The Swimmer; The Incident; The Man with the X-Ray Eyes) (born June 9, 1935 – died Oct. 22, 2001; age 66). Diana Van der Vlis died of cardiac arrest after a pulmonary embolism. (Diana Van der Vlis 1965 Seaway)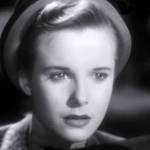 Mona Freeman (nee Monica Elizabeth Freeman)
American actress of TV (Climax!; Perry Mason) & movies (Black Beauty; The Way Out; The World Was His Jury; The Road to Denver; Angel Face; Battle Cry; Thunderbirds; Jumping Jacks; Flesh and Fury; Hold Back the Night; Dear Brat; Copper Canyon) (born June 9, 1926 – died May 23, 2014; age 87). Mona Freeman died after a long illness. (Mona Freeman 1946 That Brennan Girl)
*Images are public domain or Creative Commons licensed & sourced via Wikimedia Commons, Vimeo, or Flickr, unless otherwise noted*