June 9th Birthdays
If you were born on June 9th you share a celebrity birthday with these famous people: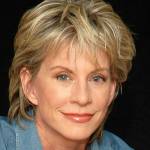 Patricia Cornwell is 65 (nee Patricia Carroll Daniels)

American author of the Dr. Kay Scarpetta medical examiner mystery novels (Postmortem; Body of Evidence; All That Remains; Cruel and Unusual; The Body Farm; Hornet's Nest; At Risk; From Potter's Field; Book of the Dead; Quantum), born June 9, 1956. (Patricia Cornwell 2009 Photo: Peppermint62)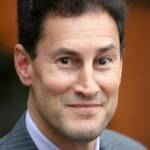 Steve Paikin is 61
Canadian news journalist of TV (CBC Newsworld; TVO Between the Lines; Fourth Reading; Studio 2; Diplomatic Immunity; The Agenda With Steve Paikin), newspapers (Hamilton Spectator), radio (CHFI ), and author born June 9, 1960. (Steve Paikin 2012 Photo: Joey Coleman)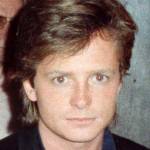 Michael J. Fox is 60 (nee Michael Andrew Fox)
Emmy Award-winning Canadian American actor of TV (Alex Keaton on Family Ties; Spin City; The Good Wife), movies (Back to the Future films; Homeward Bound movies; Stuart Little; The American President; The Frighteners; Doc Hollywood), born June 9, 1961. (Michael J. Fox 1987 Photo: Alan Light)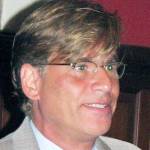 Aaron Sorkin is 60

Emmy & Academy Award-winning American producer & screenwriter of TV (The West Wing) and movies (The Social Network; A Few Good Men; The American President; Moneyball; Malice; Steve Jobs), born June 9, 1961. (Aaron Sorkin 2009 Photo: © Pruneau / Wikimedia Commons / CC BY-SA 3.0)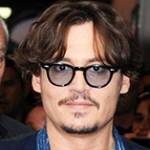 Johnny Depp is 58 (nee John Christopher Depp II)
American actor of TV (Officer Tom Hanson on 21 Jump Street) and movies (Jack Sparrow in Pirates of the Caribbean films; Edward Scissorhands; Nick of Time; The Astronaut's Wife; Secret Window; Ed Wood; Sleepy Hollow; Cry-Baby; The Lone Ranger), born June 9, 1963. (Johnny Depp 2011 Photo: Vanessa Lua)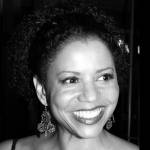 Gloria Reuben is 57
Canadian singer & actress of TV (Jeanie Boulet on ER; Raising the Bar; The Agency; 1-800 Missing; Mr. Robot; Saints & Sinners; Cloak & Dagger; Law & Order: Special Victims Unit), movies (Timecop; Nick of Time; The Sentinel; Lincoln), born June 9, 1964. (Gloria Reuben 2007 Photo: Christopher Peterson)  
(Blue Peacock Photo: Dean Nahum via Unsplash)
Happy Birthday to everyone celebrating their birthday on June 9th!
Remember These Famous Birthdays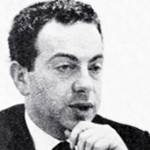 Jackie Mason (nee Yacov Moshe Maza)

American Tony, Emmy, and Grammy Award-winning stand-up comedian, character & voice-over actor of stage, TV (Chicken Soup; The Jackie Mason Show; Ravvi Krustofsky  on The Simpsons), & films (The Jerk; Caddyshack II; Goldberg – P.I.; History of the World Part I; A Stroke of Genius) (born June 9, 1928 – died July 24, 2021; age 93) (Jackie Mason 1963 Photo: TV Radio Mirror)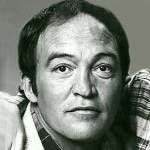 Joe Santos (nee Joseph John Minieri Jr.)
American actor of TV (Dennis Becker on The Rockford Files series & TV movies; Hardcastle and McCormick; Hill Street Blues; Magnum, P.I.; Santa Barbara; The Sopranos; Me and Maxx; Police Story) and movies (Shamus; Blue Thunder; Mo' Money) (born June 9, 1931 – died Mar. 18, 2016; age 84). Joe Santos died after a heart attack. (Joe Santos 1980 Me and Maxx Photo: NBC TV)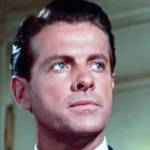 Robert Cummings (nee Charles Clarence Robert Orville Cummings)
Emmy Award-winning American actor of TV (The Bob Cummings Show; My Hero; My Living Doll; Love, American Style) and movies (Saboteur; Dial M for Murder; The Carpetbaggers; What a Way to Go; My Geisha) (born June 9, 1910 – died Dec. 2, 1990; age 80). Robert Cummings died of kidney failure & pneumonia. (Bob Cummings 1954 Dial M for Murder Trailer)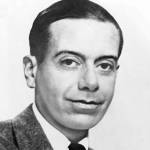 Cole Porter

American songwriter (Night and Day: I Get a Kick Out of You; You're the Top; I've Got You Under My Skin), lyricist & composer for Tony Award-winning Broadway musicals (Kiss Me, Kate; Anything Goes; Can-Can) and movie scores (Les Girls; Rosalie) (born June 9, 1891 – died Oct. 15, 1964; age 73). Cole Porter died of kidney failure. (Cole Porter 1930s Photo: Library of Congress)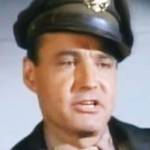 Mark Roberts (nee Robert Ellis Scott; aka Bob Scott)
American actor of TV (Bill Morgan on Three Steps to Heaven; The Brothers Brannagan; The Front Page; Dan August; General Hospital; Perry Mason; The F.B.I.; The Front Page) & movies (Black Arrow; Exposed; Ten Cents a Dance; Prairie Raiders) (born June 9, 1921 – died Jan. 5, 2006; age 84). Cause of death for Mark Roberts is unknown. (Mark Roberts 1966 12 O'Clock High)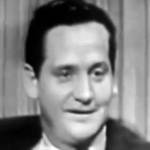 Les Paul (nee Lester Williams Polsfuss)
Inventors and Rock & Roll and Hall of Fame American musician, innovative guitarist (fretting techniques; licks), early recording pioneer (overdubbing; tape delay; multitrack recording), songwriter, singer, co-developer of the Gibson Les Paul guitar (born June 9, 1915 – died Aug. 12, 2009; age 94). Les Paul died of pneumonia complications. (Les Paul 1954 What's My Line?)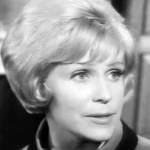 Diana Van der Vlis
Canadian-American actress of stage, TV (Dr. Beaulac / Sherry on Ryan's Hope; Kate on Where the Heart Is; The Fugitive; The Defenders; Encounter; The Secret Storm), and movies (The Swimmer; The Incident) (born June 9, 1935 – died Oct. 22, 2001; age 66). Diana Van der Vlis died of cardiac arrest after a pulmonary embolism. (Diana Van der Vlis 1965 Seaway)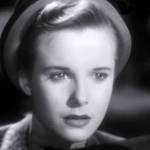 Mona Freeman (nee Monica Elizabeth Freeman)
American actress of TV (Climax!; Perry Mason) & movies (Black Beauty; The Way Out; The World Was His Jury; The Road to Denver; Angel Face; Battle Cry; Thunderbirds; Jumping Jacks; Flesh and Fury; Hold Back the Night; Dear Brat; Copper Canyon) (born June 9, 1926 – died May 23, 2014; age 87). Mona Freeman died after a long illness. (Mona Freeman 1946 That Brennan Girl)
*Images are public domain or Creative Commons licensed & sourced via Wikimedia Commons, Vimeo, or Flickr, unless otherwise noted*