March 12th Birthdays
If you were born on March 12th you share a celebrity birthday with these famous people: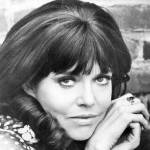 Barbara Feldon is 90 (nee Barbara Anne Hall; ex-partner of Burt Nodella)

American writer (Living Alone and Loving It), retired model, singer, host and actress of stage, TV (Agent 99 on Get Smart; Rowan & Martin's Laugh-In; The Hollywood Squares) and movies (Fitzwilly; Smile; No Deposit, No Return; The Last Request), born March 12, 1933. (Barbara Feldon 1973 Photo: ABC TV)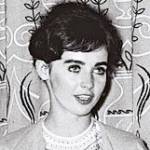 Millie Perkins is 85 (married Robert Thom; ex of Dean Stockwell)
American actress of movies (The Diary of Anne Frank; Wild in the Country; Ride in the Whirlwind; Ensign Pulver; The Shooting; Table for Five; At Close Range; The Lost City) and TV (Elvis; Knots Landing; Any Day Now; The Young and the Restless), born March 12, 1938. (Millie Perkins 1959 Photo: Fritz Cohen)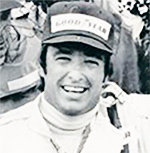 Johnny Rutherford is 85 (nee John Sherman Rutherford III; "Lone Star JR")
American and International Motorsports Hall of Fame septuagenarian NASCAR race car driver, National Sprint Car Hall of Famer, and 3-time winner of the Indianapolis 500 (1974, 1975, 1980), born March 12, 1938. (Johnny Rutherford III 1974 Photo: AP Wirephoto)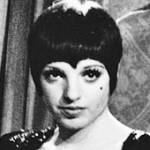 Liza Minnelli is 77 (son of Vincente Minnelli & Judy Garland)

American Tony, Emmy, Grammy & Oscar-winning singer-actress of movies (Cabaret; Lucky Lady; New York, New York; Arthur; Charlie Bubbles), TV (Arrested Development),  born March 12, 1946. Sister of Lorna Luft; ex of Peter Allen, Jack Haley Jr., David Gest. (Liza Minnelli 1972: Allied Artists Pictures Corp.)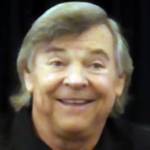 Frank Welker is 77 (nee Franklin Wendell Welker)
Emmy Award-winning American actor of feature films(The Trouble With Girls; How to Frame a Figg; The Computer Wore Tennis Shoes), TV & movie voice artist (Scooby Doo; The Transformers; Inspector Gadget), born March 12, 1946. (Frank Welker 2015 Rhode Island Comic Con / paunchstevenson)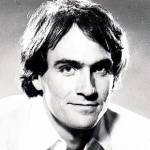 James Taylor is 75 (brother of Alex, Kate & Livingston Taylor)
Grammy-winning American Rock & Roll Hall of Fame singer and songwriter (Fire and Rain; You've Got a Friend; How Sweet It Is To Be Loved By You; Your Smiling Face; Her Town Too; Don't Let Me Be Lonely Tonight), born March 12, 1948. Ex of Carly Simon & Kathryn Walker. (James Taylor: Columbia Records)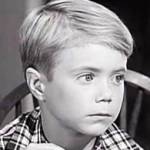 Jon Provost is 73 (nee Jonathan Bion Provost)
American child actor of TV (Timmy Martin on Lassie and The New Lassie) and movies (Lassie's Great Adventure; Escapade in Japan; This Property is Condemned; The Computer Wore Tennis Shoes; Lassie: A Christmas Tail; All Mine to Give; Back From Eternity), born March 12, 1950. (John Provost 1959 Lassie)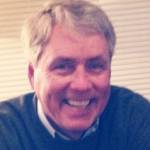 Carl Hiaasen is 70
American newspaper journalist & investigative reporter (Miami Herald), non-fiction writer (Kick Ass; Paradise Screwed), children's author, and thriller novelist (Tourist Season; Skin Tight; Strip Tease; Bad Monkey; A Death in China), born March 12, 1953. (Carl HIaasen 2012 Photo: Marcus Kwan)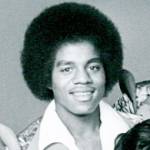 Marlon Jackson is 66 (brother of La Toya, Janet & Michael Jackson)
American choreographer, dancer and singer with Rock & Roll Hall of Fame group the Jackson 5 (Body; Give It Up; Mama I Gotta Brand New Thing [Don't Say No]; Feelin' Alright; Corner of the Sky; Little Bitty Pretty One), born March 12, 1957. (Marlon Jackson 1977 The Jacksons Photo: CBS TV)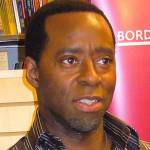 Courtney B. Vance is 63 (nee Courtney Bernard Vance)
Tony-winning American actor of TV (Ron Carver on Law & Order: Criminal Intent; Johnnie Cochran on American Crime Story; ER) & films (Dangerous Minds; The Hunt for Red October; The Preacher's Wife) born March 12, 1960. Married Angela Bassett. (Courtney B. Vance 2007: David Shankbone)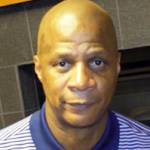 Darryl Strawberry Sr. is 61 (nee Darryl Eugene Strawberry; "The Straw Man")
Retired American MLB right fielder (New York Mets; New York Yankees; Los Angeles Dodgers; San Francisco Giants) with 4 World Series wins (1986, 1996, 1998, 1999), 1983 Rookie of the Year, 1988 NL home run leader, born March 12, 1962. (Darryl Strawberry 2016 Project Hope Message)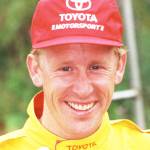 Gunde Svan is 61 (nee Anders Gunde Svan)
Swedish 6-time World Championship & 5-time World Cup 55+ cross-country-skier, winner of 6 Winter Olympic Games medals (1984 Sarajevo – gold 15km & relay, silver 50Km, bronze 30km; 1988 Calgary – gold 50km & relay) (born March 12, 1962. (Gunde Svan 1994 Photo: Eddi Laumanns / RX-Guru)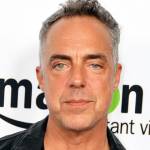 Titus Welliver is 61 (son of Neil Welliver)
American actor of TV (Harry Bosch on Bosch: Legacy; Silas Adams on Deadwood; The Good Wife; Brooklyn South; Sons of Anarchy) & films (Poker Night; The Narrows; The Town; Gone Baby Gone; Shaft; Handsome Harry), born March 12, 1962. (Titus Welliver 2015 www.RedCarpetreporttv.com)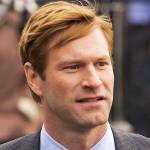 Aaron Eckhart is 55
American actor of stage and film (Erin Brockovich; Nurse Betty; The Missing; Paycheck; The Black Dahlia; No Reservations; The Dark Knight; Love Happens; The Rum Diary; Olympus Has Fallen; Sully; Erased; I, Frankenstein; My All-American), born March 12, 1968. (Aaron Eckhart 2008 Photo: Shelby White)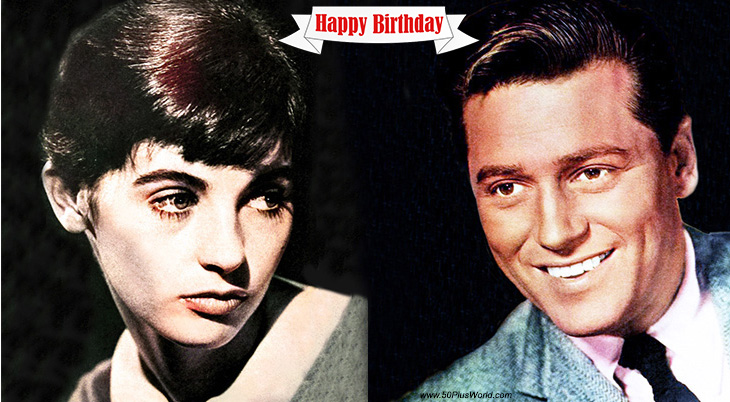 (Millie Perkins 1958 | Gordon MacRae 1953)
Happy Birthday to everyone celebrating their birthday on March 12th!
Remember These March 12th Famous Birthdays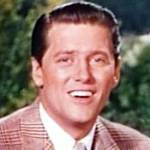 Gordon MacRae (nee Albert Gordon MacRae; ex of Sheila MacRae)
American singer-actor of stage, radio & TV (The Gordon MacRae Show; Lux Video Theatre), Doris Day musicals (On Moonlight Bay; Tea for Two; Starlift; By the Light of the Silvery Moon), and other films (Oklahoma!; Carousel; Three Sailors and a Girl) (born Mar. 12, 1921 – died Jan. 24, 1986; age 64). Father of Meredith MacRae. (Gordon MacRae 1950 Tea for Two Trailer)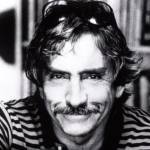 Edward Albee (nee Edward Franklin Albee III)
Tony Award and 3-time Pulitzer Prize-winning American Theatre Hall of Fame playwright (A Delicate Balance; Seascape; Three Tall Women; Who's Afraid of Virginia Woolf?; The Sandbox; The Zoo Story; Tiny Alice) (born Mar. 12, 1928 – died Sept. 16, 2016; age 88). Edward Albee's cause of death has not been given. (Edward Albee c 1948-2000 Photo: UH Photographs Collection)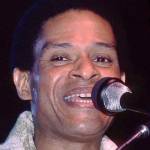 Al Jarreau (nee Alwin Lopez Jarreau)
Grammy Award-winning American jazz musician, singer (Moonlighting theme; Never Givin' Up; Breakin' Away, We're in This Love Together; We Are the World; After All; Your Precious Love ; The Music of Goodbye; It's Not Hard to Love You) (born Mar. 12, 1940 – died Feb. 12, 2017; age 76). Al Jarreau died of respiratory failure. (Al Jarreau 1981 Photo: Eddi Laumanns / RX-Guru)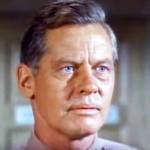 Frank Overton (married Phyllis Hill)
American actor of TV (Major Harvey Stovall on Twelve O'Clock High; The Defenders; Route 66; The Virginian; Studio One) and films (The Last Mile; To Kill a Mockingbird; Fail Safe; Desire Under the Elms; Claudelle Inglish; The Dark at the Top of the Stairs; Wild River; Posse From Hell) (born Mar. 12, 1918 – died Apr. 24, 1967; age 49). Frank Overton died of a heart attack. (Frank Overton 1967)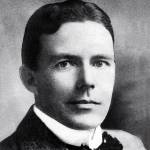 House Peters Sr. (nee Robert House Peters; son of House Peters Jr.)
British-American actor of silent films (Silk Husbands and Calico Wives; Human Hearts; In the Bishop's Carriage; The Captive; Salomy Jane; The Girl of the Golden West; Head Winds; The Leopard Woman; The Storm Breaker; Raffles: The Amateur Cracksman; Isobel or the Trail's End) & a classic movie (The Old West) (born Mar. 12, 1880 – died Dec. 7, 1967; age 87). (House Peters 1915)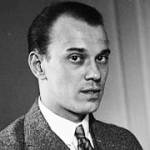 Vaslav Nijinsky (nee Waclaw Nizynski; aka Vatslav Nijinsky)

Russian-Polish ballet choreographer (The Rite of Spring; Jeux; L'après-midi d'un faune; Till Eulenspiegel) and athletic principal male ballet dancer for the Imperial Russian Ballet and Ballet Russes (Giselle; Scheherazade; Carnaval; Cleopatra; Bluebird) (born Mar. 12, 1889 – died Apr. 8, 1950; age 61). Vaslav Nijinsky died of kidney failure. (Vaslav Nijinsky 1916 Photo: Bain / LoC)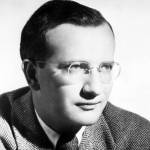 Paul Weston (nee Paul Wetstein)
American pianist, composer, musical arranger for artists (Johnny Mercer; Dinah Shore), music director (Capitol & Columbia Records), Grammy Awards co-founder, Best Comedy Album winner with wife Jo Stafford (Jonathan and Darlene Edwards in Paris) (born Mar. 12, 1912 – Sept. 20, 1996; age 84). Paul Weston died of natural causes. (Paul Weston 1940s Photo: Capitol Records)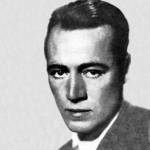 Leslie Fenton (ex of Ann Dvorak)
British-American film actor (Boys Town; East Lynne; The Road to Glory; Lady Killer; China Passage; Girls Gone Wild; The Public Enemy) & director (Streets of Laredo; Pardon My Past; Tomorrow, the World!; Stronger Than Desire; Tell No Tales; The Redhead and the Cowboy; Whispering Smith; Lulu Belle; Saigon) (born Mar. 12, 1902 – died Mar. 25, 1978; age 76). (Leslie Fenton 1931: Photoplay)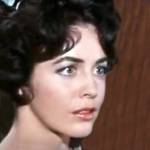 Myrna Fahey
American beauty pageant contestant, model, and actress of stage, TV (Kay Banks on Father of the Bride; 77 Sunset Strip; Zorro; Hawaiian Eye; Peyton Place; Maverick; Perry Mason; The Ed Wynn Show; Batman) & films (House of Usher; Face of a Fugitive; The Story on Page One) (born Mar. 12, 1933 – died May 6, 1973; age 40). Myrna Fahey died of cancer. (Myrna Fahey 1960 Bonanza)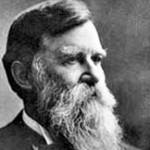 Clement Studebaker (brother of Henry, John & Peter Studebaker)
American blacksmith, founder & President of Studebaker Brothers Manufacturing Company (manufacturer of wagons for the U.S. Army, Conestoga wagons, and horse-drawn carriages), Carriage Builders' National Association President, 1893 Chicago World Fair board president (born Mar. 12, 1831 – died Nov. 27, 1901; age 70). (Clement Studebaker c. 1880s)
*Images are public domain or Creative Commons licensed & sourced via Wikimedia Commons, Vimeo, or Flickr, unless otherwise noted*