March 20th Birthdays
If you were born on March 20th you share a celebrity birthday with these famous people: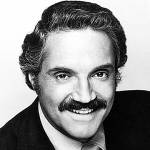 Hal Linden is 92 (nee Hal Lipshitz)
Emmy Award-winning singer & actor of stage, TV (Barney Miller; Blacke's Magic; The Boys Are Back; Jack's Place; The Bold and the Beautiful; Search for Tomorrow) and movies (A New Life; Out to Sea; Light Years Away; The Samuel Project; Just Friends), born March 20, 1931. (Hal Linden 1981: ABC TV)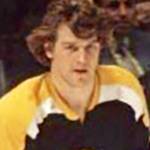 Bobby Orr is 75 (nee Robert Gordon Orr)

Hockey Hall of Fame Canadian National Hockey League defenceman (Boston Bruins, Chicago Black Hawks), NHL trophy winner (1967 Calder Memorial; 3x Hart MVP; 4x James Norris; 4x Art Ross; 2x  Conn Smythe), born March 20, 1948. (Bobby Orr Photo: Ross Dunn: Thanks -10million views!)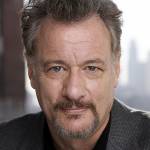 John de Lancie is 75
American comedian, voice & character actor of video games, TV (Days of Our Lives; Trial and Error; Star Trek: The Next Generation; Breaking Bad; Stargate SG-1), & movies (The Hand That Rocks The Cradle; Fearless; Multiplicity; Missing Pieces), born March 20, 1948. (John De Lancie Photo: delancie.com)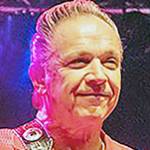 Jimmie Vaughan is 72 (brother of Stevie Ray Vaughan)
American blues/rock guitarist & singer, co-founder of The Vaughan Brothers and The Fabulous Thunderbirds Southern Rock bands (Tuff Enuff; Wrap It Up; Tick Tock; Six Strings Down; Boom Papa Boom; Dengue Woman Blues), born March 20, 1951. (Jimmie Vaughan 2014 Photo: Wikipedia Festivalsommer)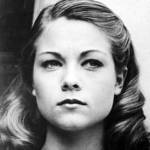 Theresa Russell is 66 (nee Theresa Lynn Paup; ex of Nicolas Roeg)
American actress of movies (Black Widow; Bad Timing; Being Human; Physical Evidence; The Last Tycoon; The Razor's Edge; Wild Things; The Proposition; Spider-Man 3) and TV (American Heiress; Glory Days), born March 20, 1957. (Theresa Russell 1976 The Last Tycoon Photo: Paramount Pictures)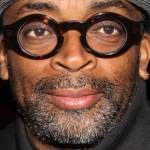 Spike Lee is 66 (nee Shelton Jackson Lee)
American screenwriter, producer, and director of TV & movies (She's Gotta Have It; School Daze; Do the Right Thing; Mo' Better Blues; Jungle Fever; Malcolm X; Clockers; Inside Man; Get on the Bus; He Got Game; Summer of Sam; She Hate Me; BlacKkKlansman), born March 20, 1957. (Spike Lee 2000: Thomas Rome)
Vanessa Bell Calloway is 66 (nee Vanessa Bell)
American actress of TV (Saints & Sinners; Days of Our Lives; All My Children; Shameless; The District; Rhythm & Blues; Hawthorne) and film (Coming to America; What's Love Got to Do With It; Daylight; Crimson Tide; Cheaper by the Dozen), born March 20, 1957. (Vanessa Bell Calloway 2010: Angela George)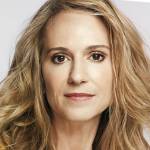 Holly Hunter is 65 (ex of Janusz Kaminski)
Emmy & Academy Award-winning American actress of TV (Saving Grace; Succession) & films (Broadcast News; The Firm; The Piano; Always; Thirteen; O Brother, Where Are Thou?; Copycat; Crash; Raising Arizona; Miss Firecracker), born March 20, 1958. (Holly Hunter 2010: Jeff Riedel / TNT)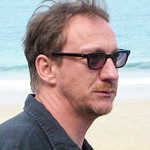 David Thewlis is 60 (nee David Wheeler; ex of Sara Sugarman)
English actor of TV (Fargo; Valentine Park; Prime Suspect 3) & films (Harry Potter movies; Resurrected; Total Eclipse; Dragonheart; American Perfekt; Seven Years in Tibet; War Horse; The Island of Dr. Moreau; Timeline; Macbeth; Wonder Woman), born March 20, 1963. (David Thewlis 2008 Photo: Andreas Tai)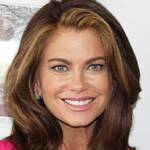 Kathy Ireland is 60 (nee Kathleen Marie Ireland)
American supermodel (Cosmopolitan; Sports Illustrated), actress, fashion designer (wedding gowns; evening dresses; jewelry), entrepreneur (kathy ireland Worldwide brand marketing founder), and philanthropist born March 20, 1963. (Kathy Ireland 2012 Photo: kathy ireland worldwide)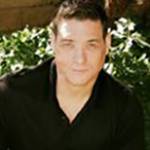 Bryan Genesse is 56
Canadian martial arts expert, actor of TV (Rocco Carner on The Bold and the Beautiful;  Street Justice; Cold Squad), and movies (The Alternate; Sometimes a Hero; The Circuit; Edison; The Guardian; California Casanova; Cyborg Cop III), born March 20, 1967. (Bryan Genesse Photo: Courtesy Bryan Genesse)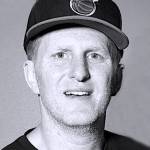 Michael Rapaport is 53
American comedian, actor of TV (Danny Hanson on Boston Public; David Gold on The War at Home; Atypical; Prison Break; Justified; My Name is Earl) and movies (Deep Blue Sea; Cop Land; True Romance; The Heat; Palmetto), born March 20, 1970. (Michael Rapaport 2013 Photo: romain novarina)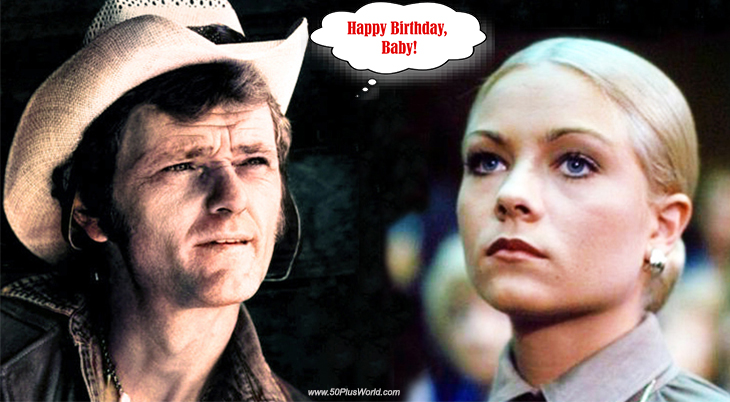 (Jerry Reed 1981 [colorized] | Theresa Russell 1979 Blind Ambition: CBS)
Happy Birthday to everyone celebrating their birthday on March 20th!
Remember These March 20th Famous Birthdays
William Hurt (ex of Mary Beth Hurt [nee Supinger])
Academy Award-winning American actor of movies (Altered States; Kiss of The Spider Woman; The Big Chill; Gorky Park; Body Heat; Children of a Lesser God; Broadcast News; The Accidental Tourist; Michael) & TV (Damages) (born Mar. 20, 1950 – died Mar. 13, 2022; age 81). William Hurt died of prostate cancer complications. (William Hurt 1985 Hurlyburly: Martha Swope, NYC)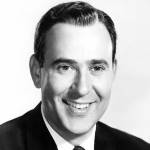 Carl Reiner (father of Rob Reiner)
American producer, director, screenwriter, comedian, & actor of TV (The Dick Van Dyke Show; Caesar's Hour) and films (The Art of Love; The Russians Are Coming! The Russians Are Coming!; Gidget Goes Hawaiian; The Thrill of it All; Dead Men Don't Wear Plaid; Enter Laughing; Oceans Twelve) (born Mar. 20, 1922 – died June 29, 2020; age 98). (Carl Reiner 1960: Loew's Incorporated)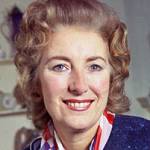 Vera Lynn (nee Vera Margaret Welch; "The Forces' Sweetheart")

English WWII-era songwriter and singer (We'll Meet Again; The White Cliffs of Dover; My Son, My Son; I Love This Land; Auf Wiederseh'n Sweetheart; Forget-Me-Not; The Windsor Waltz; A Nightingale Sang in Berkeley Square; You'll Never Know), and actress (Rhythm Serenade; One Exciting Night) (born Mar. 20, 1917 – died June 18, 2020; age 103). (Vera Lynn c. 1973 Photo: Allen Warren)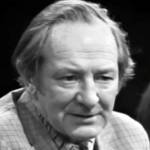 Hugh MacLennan (nee John Hugh MacLennan; married Dorothy Duncan)
Canadian professor, novelist (Barometer Rising; Two Solitudes; The Watch That Ends the Night; Each Man's Son; The Precipice; Return of the Sphinx; Voices in Time; Man Should Rejoice), and non-fiction writer (Canadian Unity and Quebec; Seven Rivers of Canada; The Colour of Canada) (born Mar. 20, 1907 – died Nov. 9, 1990; age 83). (Hugh MacLennan Photo: University of Toronto Archives)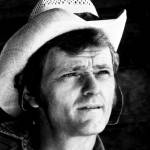 Jerry Reed (nee Jerry Reed Hubbard)

American actor (Smokey and the Bandit) and Grammy Award-winning Country Music Hall of Fame musician, songwriter, and singer (Guitar Man; When You're Hot, You're Hot; Lord, Mr. Ford; East Bound and Down; Amos Moses; She Got the Goldmine [I Got the Shaft]; The Bird) (born Mar. 20, 1937 – died Sept. 1, 2008; age 71). Jerry Reed died of emphysema. (Jerry Reed 1981 Photo)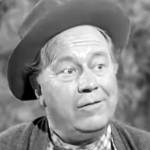 Edgar Buchanan (nee William Edgar Buchanan II)

American actor of TV (Uncle Joe Carson on Petticoat Junction, Green Acres, & The Beverly Hillbillies; Judge Roy Bean; Hopalong Cassidy; The Rifleman) & films (The Rounders; Destry; Rawhide; Framed; King of the Wild Stallions; Cheaper by the Dozen; Move Over, Darling) (born Mar. 20, 1903 – died Apr. 4, 1979; age 76). Edgar Buchanan died of a stroke. (Edgar Buchanan 1963)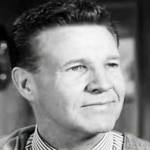 Ozzie Nelson (nee Oswald George Nelson; married Harriet Hilliard)
American bandleader (Dream a Little Dream of Me), director, producer, and actor of radio, films (People Are Funny; Here Come the Nelsons; Sweetheart of the Campus; The Big Street; The Impossible Years; Honeymoon Lodge), & TV (The Adventures of Ozzie and Harriet; Ozzie's Girls) (born Mar. 20, 1906 – died June 3 1975; age 69). Father of David & Ricky Nelson. (Ozzie Nelson 1964)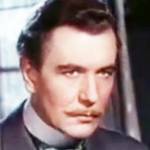 Michael Redgrave (father of Lynn & Vanessa Redgrave)
English movie star (The Lady Vanishes; The Captive Heart; Fame is the Spur; The Browning Version; Dead of Night; The Loneliness of the Long Distance Runner; Goodbye, Mr. Chips; The Smugglers) (born Mar. 20, 1908 – died Mar. 21, 1985; age 77). Married Rachel Kempson. Michael Redgrave died of Parkinson's Disease. (Michael Redgrave 1952 The Importance of Being Earnest Trailer)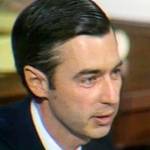 Fred Rogers
American composer, actor, Emmy Award-winning creator of American and Canadian children's TV series and TV specials (MisteRogers; Mister Rogers' Neighborhood; Fred Rogers' Heroes), and author (You Are Special) (born Mar. 20, 1928 – died Feb. 27, 2003; age 74). Fred Rogers died of stomach cancer. (Fred Rogers 1969 Screenshot: FredRogers.org)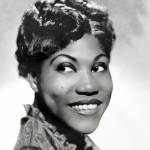 Sister Rosetta Tharpe (nee Rosetta Nubin / Rosether Atkins)
Rock and Roll Hall of Fame American pioneering guitarist, pop and gospel singer ("The Godmother of rock and roll"; "the original soul sister'), and recording artist (Strange Things Happening Every Day; Down by the Riverside; Rock Me; Hit This Train; The Lonesome Road) (born Mar. 20, 1915 – died Oct. 9, 1973; age 58). (SIster Rosetta Tharpe 1938: James J. Kriegsmann)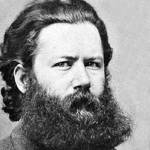 Henrik Ibsen
Norwegian theatre director and playwright (A Doll's House; Hedda Gabler; Peer Gynt; The Wild Duck; Emperor and Galilean; An Enemy of the People; The Master Builder; Brand; The Pillars of Society; Ghosts; The Lady From the Sea; The League of Youth; Rosmersholm; When We Dead Awaken) (born Mar. 20, 1828 – died May 23, 1906; age 78). (Henrik Ibsen 1863-1864: Daniel Georg Nyblin)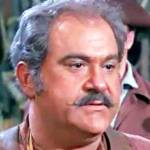 Jack Kruschen (nee Jacob Kruschen)
Canadian actor of movies (The Apartment; 'Til There Was You; Lover Come Back; McLintock!; Julie; Harlow; Cape Fear; Follow That Dream; The War of the Worlds; Caprice; The Last Voyage; Cry Terror!; Abbott and Costello Go to Mars) & TV (Webster; Busting Loose; Hong Kong; Zorro; Dragnet; Bonanza) (born Mar. 20, 1922 – died Apr. 2, 2002; age 80). (Jack Kruschen 1969 Daniel Boone)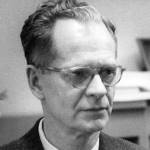 B. F. Skinner (nee Burrhus Frederic Skinner)
Pioneering American behavioral analysis psychologist (schedules of reinforcement; operant conditioning), inventor (Skinner Box), author (Verbal Behavior; Beyond Freedom and Dignity), and novelist (Walden Two; Enjoy Old Age; Verbal Behavior) (born Mar. 20, 1904 – died Aug. 18, 1990; age 86). B. F. Skinner had leukemia when he died. (B. F. Skinner c. 1950 Photo: Silly Rabbit)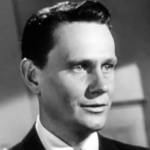 Wendell Corey
American actor of TV (Peck's Bad Girl; Harbour Command; The Nanette Fabray Show; The Eleventh Hour) and movies (The Great Missouri Raid; The Accused; The Wild North; Rear Window; Jamaica Run; The Rainmaker; Loving You; I Walk Alone) (born Mar. 20, 1914 – died Nov. 8, 1968; age 54. Wendell Corey died of cirrhosis of the liver. (Wendell Corey 1949 Holiday Affair Trailer)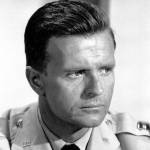 Philip Abbott (nee Philip Abbott Alexander)

American actor of TV (A.D. Arthur Ward on The F.B.I.; The Young and the Restless; General Hospital; The Big Story; Search for Tomorrow) and movies (The Bachelor Party; The Invisible Boy; Sweet Bird of Youth; Miracle of the White Stallions) (born Mar. 20, 1924 – died Feb. 23, 1998; age 73). Philip Abbott died of cancer.  (Philip Abbott 1958 Steve Canyon Photo: NBC Television)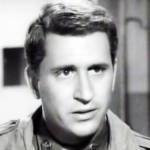 Ted Bessell (nee Howard Weston Bessell Jr.)
American actor of TV (Donald Hollinger on That Girl; It's a Man's World; Gomer Pyle: USMC; Me and the Chimp; Good Time Harry; The Mary Tyler Moore Show), movies (Billie; Don't Drink the Water), TV producer and director (The Tracey Ullman Show; Sibs; Good Advice) (born Mar. 20, 1935 – died Oct. 6, 1996; age 61). Ted Bessell died of an aortic aneurysm. (Ted Bessell 1964 12 O'Clock High)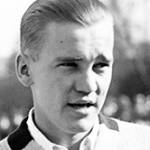 Vincent Richards ("Vinnie" Richards)
International Tennis Hall of Fame American pro tennis player, 2x Olympic gold medalist (1924 Paris singles & doubles), 4-x US Pro Grand Slam singles winner and 9x Grand Slam doubles & mixed doubles champion (born Mar. 20, 1903 – died Sept. 28, 1959; age 56). Vincent Richards died of a heart attack. (Vincent Richards 1922 Photo: Bain News Service)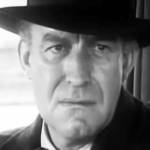 Crahan Denton (nee Arthur Denton)
American actor of TV (The Fugitive; Brenner; The F.B.I.; The Outer Limits; Route 66; Gunsmoke; Perry Mason) and movies (Bus Riley's Back in Town; Captain Newman, M.D.; Hud; To Kill a Mockingbird; Birdman of Alcatraz; The Parent Trap) (born Mar. 20, 1914 – died Dec. 4, 1966; age 52). Crahan Denton died of a heart attack. (Crahan Denton 1959 The St. Louis Bank Robbery)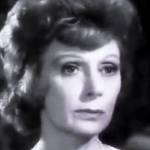 Judith Evelyn (nee Evelyn Morris)
American-Canadian actress of radio, stage, TV (Suspense; Windows; Climax!; Tales of Wells Fargo; The Loretta Young Show), and movies (Hilda Crane; Giant; The 13th Letter; Rear Window; Female on the Beach; The Egyptian; Twilight for the Gods; The Brothers Karamazov; The Tingler) (born Mar. 20, 1909 – died May 7, 1967; age 58). Judith Evelyn died of cancer. (Judith Evelyn 1961 Thriller)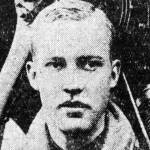 Wop May (nee Wilfrid Reid May)
Canadian Army WWI gunnery instructor, British Army Royal Flying Corps fighter pilot flying ace (15+ enemy aircraft) awarded the Distinguished Flying Cross, post-war barnstormer & bush pilot (May Airplanes; May-Gorman Airplanes Ltd.; Commercial Airways), WWII flight school supervisor (born Mar. 20, 1896 – died June 21, 1952; age 56). (Wop May c. 1920)
*Images are public domain or Creative Commons licensed & sourced via Wikimedia Commons, Vimeo, or Flickr, unless otherwise noted*