Celebrating Seniors - Janis Ian is Not "At Seventeen"
Vintage music video of a young Janis Ian singing At Seventeen, and what she's been up to since then. Below, Janis Ian singing her classic #3 hit single from 1975 – At Seventeen – live in 1976:
Now a new senior citizen, singer-songwriter Janis Ian (born Janis Eddy Fink) was born on April 7, 1961 in New York City. A child progidy, by age 13 in 1964, Janis had not only learned to play piano, guitar, and 4 other instruments; she'd written her first song – Hair of Spun Gold (included in her first album in 1967); and legally changed her name to Janis Ian (her brother Eric's middle name).
Janis Ian's first single song, Society's Child (1965), was about interracial romance, which was frowned upon at the time.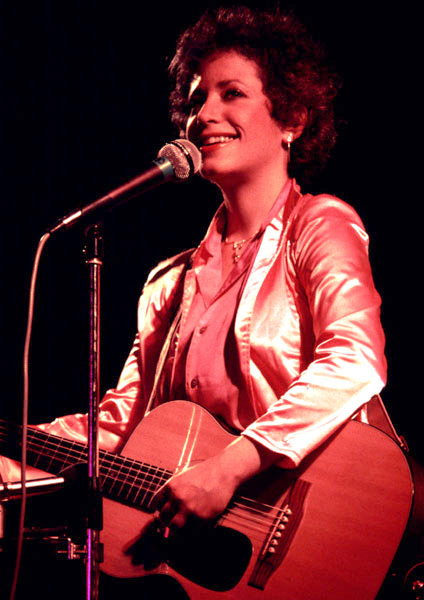 (Janis Ian 1981 Photo: Eddie / monosnaps)
Although Janis Ian has recorded many albums and released numerous singles since 1967, At Seventeen remains her top-selling hit and won the 1975 Best Pop Vocal Performance – Female, Grammy Award. At Seventeen resonated with the angst of baby boomer teenagers at the time, and with teenagers in the decades since it was released.
Janis Ian was married from 1978-1983 to boyfriend and filmmaker Tino Sargo; she referenced abuse from him in her 2008 autobiography Society's Child.
In 1989 Ian moved to Nashville and met criminal defense lawyer Patricia Snyder. Ian came out as a lesbian in 1993 and is a regular contributor to The Advocate, a LGBT magazine. Janis Ian and Patricia Snyder got married in August 2003 in Toronto.
In addition to writing songs, Janis Ian founded the "Pearl Foundation Scholarships" to fund continuing education for older students, in memory of her mother Pearl Fink.
Ian also writes science fiction, starting with fan stories in 2001, in her 50+ years. More recently she's acted on an episode of Getting On on HBO in 2015.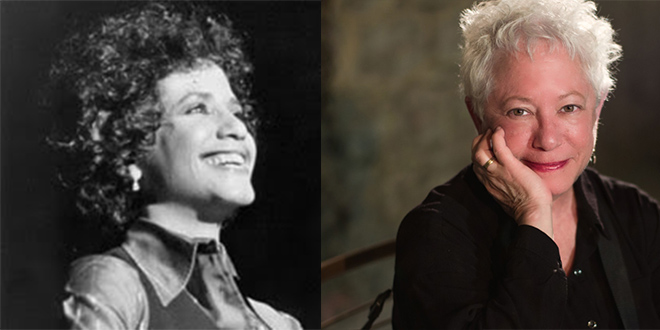 (Janis Ian Then & Now Photos: JanisIan.Com)
*Images are public domain or Creative Commons licensed & sourced via Wikimedia Commons, Vimeo, or Flickr, unless otherwise noted*