February 21st Birthdays
If you were born on February 21st you share a celebrity birthday with these famous people: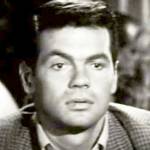 Gary Lockwood is 86 (nee John Gary Yorosek or Yusolfsky)
American stuntman and actor of TV (Follow the Sun; The Lieutenant; Medical Center) and movies (Splendor in the Grass; It Happened at the World's Fair; 2001: A Space Odyssey; Wild in the Country; The Magic Sword), born February 21, 1937. Ex of Stephanie Powers, Denise DuBarry. (Gary Lockwood 1961)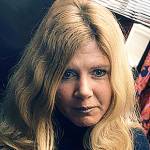 Jilly Cooper is 86 (nee Jilly Sallitt)

English journalist, non-fiction writer (Jolly Super), and romance novelist (Pandora; Riders; Polo; Rivals; Score!; Jump; Wicked; Mount; Appassionata; Bella; Octavia; Harriet; Prudence; Emily; Imogen; The Man Who Made Husbands Jealous), born February 21, 1937. (Jilly Cooper 1974 Photo: Allen warren)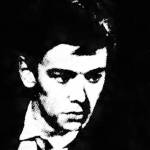 Peter McEnery is 83 (ex of Julie Peasgood)
English actor of TV (Clayhanger; The Collectors; The Mistress; The Aphrodite Inheritance; Pictures), and films (The Moon-Spinners; Entertaining Mr. Sloane; The Fighting Prince of Donegal; Victim; The Game is Over; Better a Widow; The Cat and The Canary), born February 21, 1940. (Peter McEnery 1960: ATV)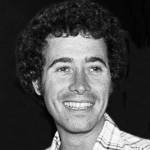 David Geffen is 80
American philanthropist (Geffen Playhouse; UCLA; Yale; David Geffen Hall ), producer, co-founder of Asylum Records (Bob Dylan, Linda Ronstadt, J. D. Souther), Geffen Records (Cher) and Film Company (Risky Business), Dreamworks SKG, and GDC Records, born February 21, 1943. (David Geffen 1973: Tony Barnard, Los Angeles Times)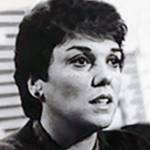 Tyne Daly is 77 (nee Ellen Tyne Daly; daughter of James Daly)
Emmy & Tony-winning American actress of stage (Gypsy), TV (Mary Beth Lacey on Cagney & Lacey; Maxine Gray on Judging Amy; General Hospital; Murphy Brown; Quincy, M.E.), & movies (The Enforcer; Telefon), born February 21, 1946. Sister of Tim Daly; ex of George Stanford Brown. (Tyne Daly 1987: CBS)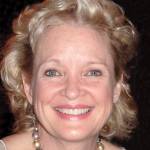 Christine Ebersole is 70 (ex of Peter Bergman)
Tony Award-winning American singer and actress of TV (One Life to Live; Ryan's Hope; Sullivan & Son; Ink; Saturday Night Live; Royal Pains; Blue Bloods) and movies (Amadeus; Thief of Hearts; Richie Rich; 'Til There Was You), born February 21, 1953. (Christine Ebersole 2005 Photo: Jason Paul Smith)
Kelsey Grammer is 68 (nee Allen Kelsey Grammer)
Emmy & Tony Award-winning American actor of stage, TV (Dr. Frasier Crane on Cheers and Frasier; Boss; Back to You) and film (Down Periscope; Even Money; X-Men: The Last Stand; Middle Men), director & producer (Girlfriends; Medium) (born February 21, 1955. (Kelsey Grammer 2010 Photo: Tenebrae)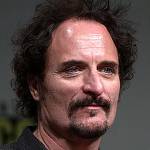 Kim Coates is 65
Canadian-American actor of TV (Tig Trager on Sons of Anarchy; CSI: Miami; Prison Break; Smallville; Street Legal) and movies (Battlefield Earth; Auggie Rose; Resident Evil: Afterlife; Unstoppable; Harmony Cats; The Client; Unforgettable), born February 21, 1958. (Kim Coates 2012 Photo: Gage Skidmore)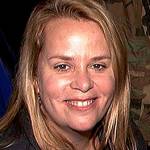 Mary Chapin Carpenter is 65
Grammy Award-winning American country music singer and songwriter (Shut Up and Kiss Me; He Thinks He'll Keep Her; I Take My Chances; Down at the Twist and Shout; Passionate Kisses; Never Had It So Good; Quittin' Time) born February 21, 1958. (Mary Chapin Carpenter 1999 Photo: Pentagon.gov)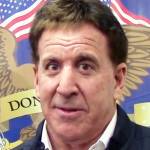 Jake Steinfeld is 65 (nee Jeffrey Steinfeld)
American celebrity fitness trainer, entrepreneur (Body by Jake; FitOrbit; Major League Lacrosse; FitTV network; ExerciseTV network), actor of TV (Big Brother Jake; Healthy Living) and movies (The Money Pit), born February 21, 1958. (Jake Steinfeld 2016 Screenshot: Begaye-Nez OPVP)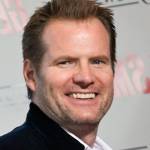 Jack Coleman is 65 (nee John MacDonald Coleman; married Beth Toussaint)
American screenwriter, actor of TV (Steven Carrington on Dynasty; Noah Bennet on Heroes & Heroes Reborn; Jake Kositchek on Days of Our Lives; The Office; Burn Notice; Castle; Scandal) and movies (The Tank; The Submarine Kid), born February 21, 1958. (Jack Coleman 2008 Photo: Anthony Citrano)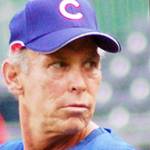 Alan Trammell is 65
National Baseball Hall of Fame American MLB shortstop (Detroit Tigers – 1984 World Series champions & MVP; 6X Gold Glove Awards & MLB All-Star; 3X Silver Slugger Awards), & MLB manager (Detroit Tigers; Arizona Diamondbacks), born February 21, 1958. (Alan Trammel 2009: Weesh187)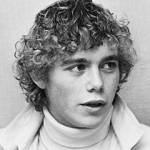 Christopher Atkins is 62 (nee Christopher Atkins Bomann)
American actor in movies (The Blue Lagoon; The Pirate Movie; A Night in Heaven; Listen to Me; It's My Party; Payback; True Legends of the West) and on TV (Peter Richards on Dallas; Confessions of a Teen Idol), born February 21, 1961. (Christopher Atkins 1981 Photo: Hans van Dijk / Dutch National Archives)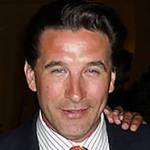 Billy Baldwin is 60 (nee William Joseph Baldwin; married Chynna Phillips)
American model and actor of TV (Dirty Sexy Money; Parenthood; Hawaii Five-0; Gossip Girl; Hot in Cleveland) and movies (Internal Affairs; Flatliners; Backdraft; Sliver; Three of Hearts; Fair Game; Forgetting Sarah Marshall; Virus), born February 21, 1963. (William Baldwin 2008 Photo: Greg Hernandez)
Bronwen Booth is 59 (daughter of Anthony Booth; sister-in-law of Tony Blair)
British-American actress of stage, TV (Andrea Harrison on One Life to Live; Scrubs; Nurse Jackie; Law & Order: Criminal Intent; Jackie Bouvier Kennedy Onassis), and movies (For Hire; Airspeed; Kayla; Eternal Evil; Babel; Pact With the Devil; What's Your Number?), born February 21, 1964.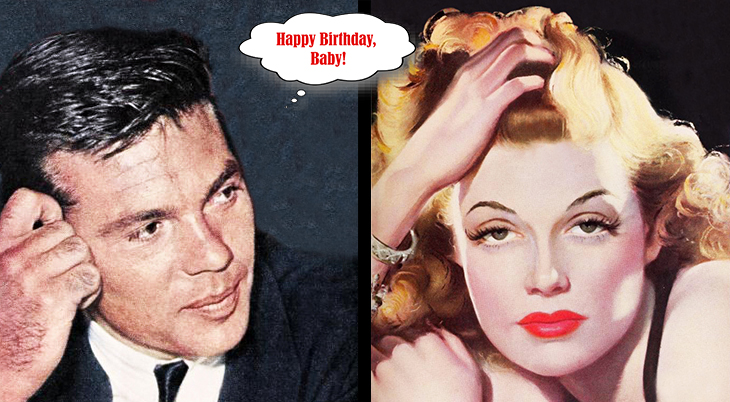 (Gary Lockwood 1962 | Ann Sheridan 1940: Marland Stone)
Happy Birthday to everyone celebrating their birthday on February 21st!
Remember These February 21st Famous Birthdays
Hubert de Givenchy (aka Count Hubert James Marcel Taffin de Givenchy)

French fashion designer (Baby Doll dress; the "little black dress", Balloon coat) and perfumier for celebrities (Audrey Hepburn; Jacqueline Bouvier Kennedy; Lauren Bacall; Grace Kelly), founder of The House of Givenchy (born Feb. 21, 1927 – died Mar. 10, 2018; age 91). Cause of death for Hubert de Givenchy is unknown. (Hubert de Givenchy 2014 Photo: Castrum avisani)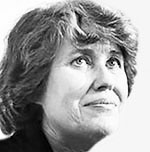 Erma Bombeck (nee Erma Louise Fiste)
American humorist, At Wit's End syndicated newspaper columnist, and best selling author (The Grass is Always Greener Over the Septic Tank; If Life is a Bowl of Cherries, What Am I Doing in the Pits?; Family – The Ties that Bind…and Gag!) (born Feb. 21, 1927 – died Apr. 22, 1996; age 69). Erma Bombeck died of kidney transplant operation complications. (Erma Bombeck 1980 Photo)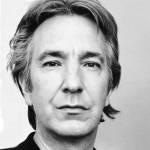 Alan Rickman
English movie actor (Sense and Sensibility; Love Actually; Robin Hood: Prince of Thieves; Galaxy Quest; Truly Madly Deeply; Quigley Down Under; Die Hard; Harry Potter and the Sorcerer's Stone; Michael Collins; The January Man; Bob Roberts; Mesmer; Eye in the Sky) (born Feb. 21, 1946 – died Jan. 14, 2016; age 69). Alan Rickman died of pancreatic cancer. (Alan Rickman Photo: Icaro Ferracini)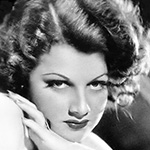 Ann Sheridan (nee Clara Lou Sheridan; married Scott McKay)
American actress of movies (San Quentin; Stella; Angels with Dirty Faces; Dodge City; Naughty But Nice; Winter Carnival; They Drive By Night; Nora Prentiss; I Was a Male War Bride; Edge of Darkness; The Glass Key) and TV (Henrietta Hanks on Pistols 'n' Petticoats; Another World) (born Feb. 21, 1915 – died Jan. 21, 1967; age 51).  Ex of George Brent. (Ann Sheridan 1934: Cinegraf Magazine)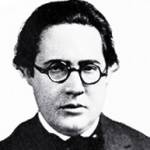 Andrés Segovia (nee Andrés Segovia Torres; 1st Marquis of Salobreña) 
Grammy Hall of Fame Award-winning Spanish classical & flamenco guitarist, recording artist (Segovia Plays Bach), performer, guitar teacher and mentor (Liona Boyd; Charlie Byrd; Charo), who helped popularize the guitar as an concert instrument (born Feb. 21, 1893 – died June 2, 1987; age 94). Andrés Segovia died of a heart attack. (Andrés Segovia Torres 1928: Cine-Mundial)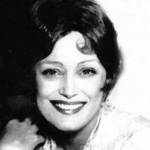 Rue McClanahan (nee Eddi-Rue McClanahan; married 6 times)

Emmy Award-winning American actress of TV (Blanche Devereaux on The Golden Girls and The Golden Palace; Mama's Family; Maude; Another World; Where the Heart Is; Love of Life; Safe Harbor) and movies (Out to Sea; Modern Love) (born Feb. 21, 1943 – died June 3, 2010; age 76). Rue McClanahan died of a brain hemorrhage. (Rue McClanahan 1978 Apple Pie Photo: ABC)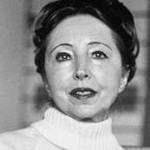 Anaïs Nin (nee Angela Anaïs Juana Antolina Rosa Edelmira Nin y Culmell)
French-Cuban-American writer, non-fiction writer, author of feminist erotica short stories and novels (Henry and June; The Diary of Anaïs Nin; Delta of Venus; House of Incest; Little Birds; Cities of the Interior; Collages; Under a Glass Bell) (born Feb. 21, 1903 – died Jan. 14, 1977; age 73). Anaïs Nin died of cervical cancer. (Anaïs Nin 1970s Photo: Elsa Dorfman)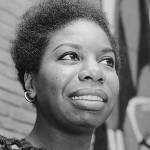 Nina Simone (nee Eunice Kathleen Waymon)

American civil rights activist, Grammy and Rock & Roll Hall of Fame musical arranger, composer, singer & songwriter (Don't Let Me Be Misunderstood; I Put a Spell on You; Sinner Man; Feeling Good; Wild is the Wind) (born Feb. 21, 1933 – died Apr. 21, 2003; age 70). Nina Simone had breast cancer before she died. (Nina Simone 1965 Photo: Ron Kroon / Dutch National Archives)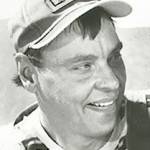 Larry Drake
Emmy Award-winning American comedian, voice artist (The Legend of Calamity Jane), and actor of TV (Benny Stulwicz on L. A. Law; Oh, Henry!; Prey; Johnny Bravo) and movies (Darkman; The Journey of August King; Timequest; American Pie 2; The White Lions) (born Feb. 21, 1949 – died Mar. 17, 2016; age 67). Larry Drake died of cardiac arrest. (Larry Drake 1985 Photo: CBS)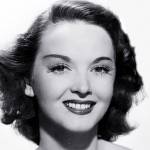 Lucille Bremer
American singer & actress of stage and movies (Meet Me in St. Louis; Ziegfeld Follies; Yolanda and the Thief; Till the Clouds Roll By; Dark Delusion; Adventures of Casanova; Ruthless; Behind Locked Doors), and hotelier (Rancho Las Cruces; Palmilla Hotel; Hacienda Hotel) (born Feb. 21, 1917 – died Apr. 16, 1996; age 79). Lucille Bremer died of a heart attack. (Lucille Bremer 1946 Photo)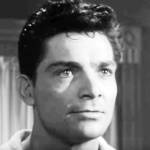 Larry Pennell (nee Lawrence Kenneth Pennell)
American pro baseball player (Boston Braves), actor of TV (Ted McKeever on Ripcord; Dash Riprock on The Beverly Hillbillies; Lassie; Hank Pulaski on General Hospital; The Young and the Restless), and movies (Old Surehand; Seven Angry Men; The Far Horizons; The FBI Story; The Devil's Hairpin; The Revengers) (born Feb. 21, 1928 – died Aug. 28, 2013; age 85). (Larry Pennell 1961 Thriller)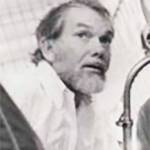 Sam Peckinpah (nee David Samuel Peckinpah)
American actor, screenwriter, and director of TV (The Westerner; Gunsmoke; The Rifleman; Zane Grey Theater) and movies (The Wild Bunch; Major Dundee; The Getaway; Straw Dogs; Pat Garrett and Billy the Kid; Convoy; The Osterman Weekend) (born Feb. 21, 1925 – died Dec. 28, 1984; age 59). Cause of death for Sam Peckinpah was heart failure. (Sam Peckinpah 1972 Photo: Photofest)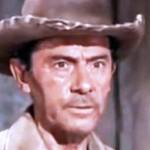 Charles Wagenheim
American actor of stage, TV (Halligan on Gunsmoke; Baretta; The Lawless Years; The Doris Day Show; The Big Valley) and movies (Foreign Correspondent; Charlie Chan at the Wax Museum; Meet Boston Blackie; The House on 92nd Street) (born Feb. 21, 1896 – died Mar. 6, 1979; age 83). Charles Wagenheim was killed in a home burglary. (Charles Wagenheim 1960 Bonanza)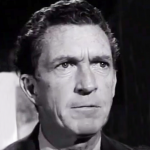 George Mitchell (married Katherine Squire)
American actor of TV (Death Valley Days; The Twilight Zone; Stoney Burke; Perry Mason; Dark Shadows; Bonanza; Gunsmoke; Riverboat) & films (The Wild and the Innocent; Ride in the Whirlwind; The Andromeda Strain; Kid Galahad; Twilight of Honor; 3:10 to Yuma; The Phenix City Story; Captain Eddie) (born Feb. 21, 1905 – died Jan. 18, 1972; age 66). (George Mitchell 1961 Thriller)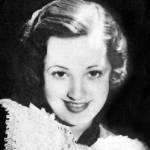 Arline Judge (nee Margaret Arline Judge)
American film actress (Million Dollar Baby; Wildcat; Here Comes Trouble; Flying Devils; Sensation Hunters; The Contender; Take It Big; King of Burlesque; George White's 1935 Scandals; Welcome Home; The Mysterious Mr. Wong; Looking For Trouble) (born Feb. 21, 1912 – died Feb. 7, 1974; age 61). Married to Wesley Ruggles; Dan Topping; & 5 others). (Arline Judge 1934: Screenland)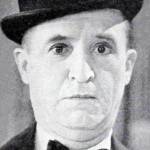 Frank Orth (married Ann Codee)
American character actor of TV (Inspector Faraday on Boston Blackie) & movies (Mike in Dr. Kildare films; Captain Tweedy in Nancy Drew: Detective & sequels; The Great Rupert; Rings on Her Fingers; Heartaches; Father of the Bride; The Lost Weekend; Frank Orth and Ann Codee in 'Imagine My Embarrassment') (born Feb. 21, 1880 – died Mar. 17, 1762; age 82). (Frank Orth 1930)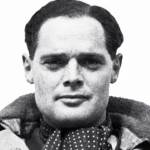 Douglas Bader, CBE (aka Group Captain Sir Douglas Robert Steuart Bader)
English Royal Air Force WWII flying ace (DSO; DFC), he lost both legs in a 1931 flying stunt & was retired RAF, hired back as an RAF pilot in 1939 when the war began; POW 1941-1945 after bailing out over France; disabled activist awarded Knight Bachelor (born Feb. 21, 1910 – died Sept. 5, 1982; age 72). (Douglas Bader 1940: Stanley Arthur Devon RAF)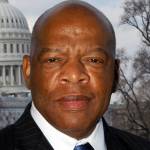 John Lewis
American civil rights activist (Nashville Student Movement sit-ins; Freedom Rider; Student Nonviolent Coordinating Committee [SNCC] chairman – March on Washington, Freedom Schools, voter registration, Selma-Montgomery marches), minister, & politician (U.S. House of Representatives) (born Feb. 21, 1940 – died July 17, 2020; age 80). (John Lewis 2006)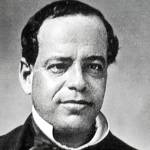 Santa Anna (Antonio de Padua María Severino López de Santa Anna etc.) 
Mexican military officer (Mexican War of Independence; Rebellion against Iturbe; repelled 1829 Spanish invasion attempt; Texas Revolution – won the Battle of the Alamo, later captured & lost the war; lost the Mexican-American War), 5X elected President of Mexico, he was exiled in 1855 (born Feb. 21, 1794 – died June 21, 1876; age 82). (General Santa Anna: c. 1853)
*Images are public domain or Creative Commons licensed & sourced via Wikimedia Commons, Vimeo, or Flickr, unless otherwise noted*