February 1st Birthdays
If you were born on February 1st, you share a birthday with these famous people: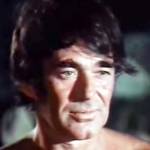 Stuart Whitman is 91
Nonagenarian American actor of movies (The Comancheros; The Sound and the Fury; Francis of Assisi; Those Magnificent Men in Their Flying Machines; The Mark; Johnny Trouble) and TV (Cimarron Strip; Superboy; Knots Landing), born February 1, 1928. (Stuart Whitman 1972 The Woman Hunter Screenshot)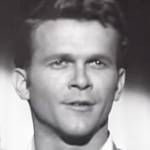 Bob Shane is 85 (nee Robert Castle Schoen)

Grammy Award-winning American retired guitarist and singer with the Kingston Trio (Tom Dooley; [The Wreck of the] 'John B'; Wimoweh; All My Sorrows; Tijuana Jail; Oh Cindy) folk-rock group, and octogenarian born February 1, 1934. (Bob Shane 1961 The Gertrude Berg Show Screenshot)
Garrett Morris is 82
Octogenarian American singer, comedian & actor of stage, TV (Earl on 2 Broke Girls; Saturday Night Live; Uncle Junior King on The Jamie Foxx Show; Martin; Hunter; Roc; General Hospital; Roll Out), and movies (Car Wash; Cooley High), born February 1, 1937. (Garrett Morris 2013 Photo: OMIHU)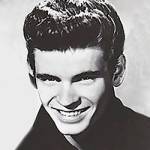 Don Everly is 82
American songwriter (Till I Kissed You) and singer with The Everly Brothers (Bye Bye Love; Wake Up Little Susie; All I Have to Do Is Dream), member of the Country Music Hall of Fame and Rock & Roll Hall of Fame, and senior born February 1, 1937. (Don Everly c. 1958 Photo: Bruno of Hollywood)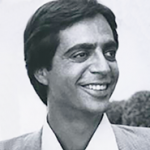 Bart Braverman is 73 (nee Bartley Louis Braverman; aka Bart Bradley)
Septuagenarian American celebrity & actor of movies (Helter Skelter; 8 Heads in a Duffel Bag; Hit and Run) and TV (Binzer on Vega$; Mowgli: The New Adventures of the Jungle Book; Match Game; Santa Barbara; Harry and the Hendersons), born February 1, 1946. (Bart Braverman 1979 Vega$ Photo: ABC)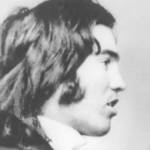 Andy Mill is 66 ("Wilde Hund")
Retired American downhill and combined ski racer, 1976 Innsbruck Winter Olympics alpine ski racer, 1976 U.S. Alpine Championships winner, ski racing TV commentator and host (Ski with Andy Mill), and senior born February 1, 1953. (Andy Mill 1976 Photo: Associated Press)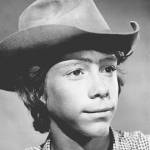 Bill Mumy is 65 (nee Charles William Mumy Jr.)

American senior, actor of TV (Will Robinson on Lost in Space; Lennier on Babylon 5; Sunshine; Biography narrator; The Adventures of Ozzie and Harriet), movies (Rascal; Papillon; Captain America), and screenwriter (Space Cases), born February 1, 1954. (Bill Mumy 1969 Lancer Photo: CBS TV)
Linus Roache is 55
Fifty-five-plus British actor of TV (Michael Cutter on Law & Order; Vikings; Homeland; Titanic; Coronation Street; Kidnapped) and movies (Beyond Borders; The Wings of the Dove; Priest; Hart's War; The Venice Project; Division 19; Before the Rains; Broken Thread; The Chronicles of Riddick; The Forgotten; Batman Begins), born February 1, 1964.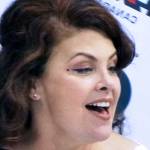 Sherilyn Fenn is 54 (nee Sheryl Ann Fenn)
Fifty-plus American actress of TV (Audrey Horne on Twin Peaks; Rude Awakening; Gilmore Girls; Shameless; Ray Donovan) and movies (Boxing Helena; Two Moon Junction; Diary of a Hitman; Ruby; Three of Hearts; Fatal Instinct; Just Write), born February 1, 1965. (Sherilyn Fenn 2014 Photo: GabboT)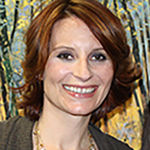 Meg Cabot is 52
American 50+ romantic fiction writer (The Boy Next Door; Boy Meets Girl; Size 12 is Not Fat; Big Boned; She Went All the Way), and young adult novelist (The Princess Diaries; How to Be Popular; Avalon High; All-American Girl), born February 1, 1967. (Meg Cabot 2012 Photo: Haneedesigns)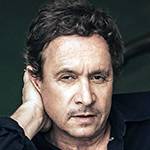 Pauly Shore is 51 (nee Paul Montgomery Shore; aka The Weasel)
50+ American comedian, director, producer, writer & actor of TV (Totally Pauly; MADtv; Pauly; Entourage) and movies (Jury Duty; Son in Law; Encino Man; Bio-Dome; Wedding Band; Pauly Shore is Dead), born February 1, 1968. (Pauly Shore Photo: Holly Parker / by permission)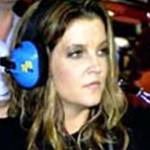 Lisa Marie Presley is 51
American fifty-plus singer-songwriter (Dirty Laundry; Lights Out; In the Ghetto duet with Elvis Presley), humanitarian philanthropist, and daughter of Elvis Presley and Priscilla Beaulieu, born February 1, 1968. (Lisa  Marie Presley 2006 Photo: Tech Sgt. Cherie A. Thurlby / U.S. Air Force)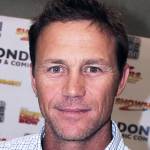 Brian Krause is 50
American 50+ actor of TV (Leo Wyatt on Charmed; Matthew Cory on Another World) & movies (Return to the Blue Lagoon; December; The Liar's Club; Naked Souls; Mind Games; Alien Rising; Nowhere to Hide; You're So Cupid; Absolute Killers), born February 1, 1969. (Brian Krause 2012 Photo: Brett Cove)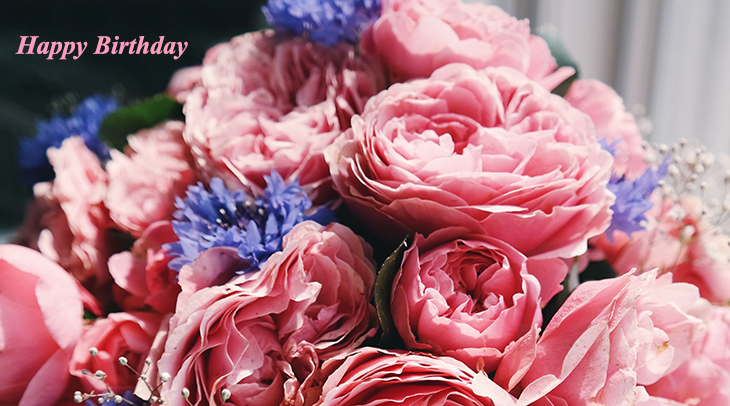 (Photo: Brigitte Tohm via Pexels)
Happy Birthday to everyone celebrating their birthday on February 1st!
And remembering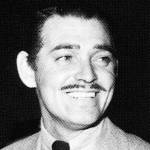 Clark Gable (nee William Clark Gable; "The King of Hollywood")
Academy Award-winning American actor (Gone With the Wind; The Misfits; Mutiny on the Bounty; Possessed; Red Dust; No Man of Her Own; Saratoga; It Happened One Night; Mogambo; Teacher's Pet; The Call of the Wild) (born Feb. 1, 1901 – died Nov. 16, 1960; age 59). Clark Gable died of an arterial blood clot after a heart attack. (Clark Gable 1930s Photo: kate gabrielle)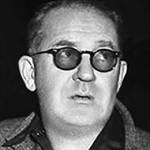 John Ford (nee John Martin Feeney)
Academy Award-winning American movie director (The Quiet Man; The Grapes of Wrath; The Searchers; How Green Was My Valley; Stagecoach; The Man Who Shot Liberty Valance; She Wore a Yellow Ribbon; Mogambo; Donovan's Reef; Mr. Roberts; Rio Grande) (born Feb. 1, 1894 - died Aug. 31, 1973; age 79). John Ford died of stomach cancer. (John Ford 1939 Photo: United Artists)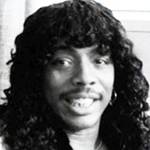 Rick James (nee James Ambrose Johnson Jr.; aka Ricky Matthews)
Grammy Award-winning American funk-rock musician, composer, and singer-songwriter (Super Freak; Ebony Eyes; Mary Jane; Give It To Me Baby; You & I; Fire and Desire; Malinda; Loosey's Rap; Cold Blooded) (born Feb. 1, 1948 - died Aug. 6, 2004; age 56). Cause of death for Rick James was pulmonary and cardiac failure. (Rick James 1984 Photo: Leach Entertainment Features)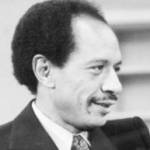 Sherman Hemsley
American Television Academy Hall of Fame comedic actor of TV (George Jefferson on All in the Family & The Jeffersons; Amen; The Fresh Prince of Bel-Air; Goode Behavior) and movies (Love at First Bite; Ghost Fever) (born Feb. 1, 1938 - died July 24, 2012; age 74). Sherman Hemsley had lung cancer and died of superior vena cava syndrome. (Sherman Hemsley 1974 Photo: CBS TV)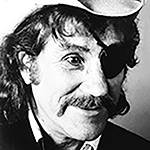 Ray Sawyer ("Eye Patch" Sawyer)
American musician & singer solo, and with Dr. Hook & the Medicine Show (The Cover of Rolling Stone; Sylvia's Mother; Only Sixteen; Sharing the Night Together; When You're in Love With a Beautiful Woman; Sexy Eyes; A Little Bit More), born February 1, 1937 - died Dec. 31, 2018; age 81). Cause of death for Ray Sawyer is unknown. (Ray Sawyer 1980s Photo: St. Bernard Pic)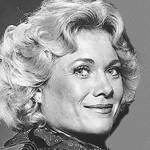 Bibi Besch (nee Bibiana Maria Köchert)
Austrian-American actress of TV (Doing Time on Maple Drive; Falcon Crest; Secrets of Midland Heights; Somerset; The Edge of Night; The Secret Storm; Love is a Many Splendored Thing) and movies (Star Trek II: The Wrath of Khan; Betsy's Wedding) (born Feb. 1, 1942 - died Sept. 7, 1996; age 54). Bibi Besch died of breast cancer. (Bibi Besch 1980 Secrets of Midland Heights Photo: CBS)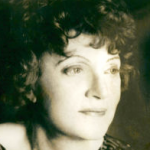 Muriel Spark (nee Muriel Sarah Camberg)
Scottish poet, essayist, and writer of short stories and novels (The Prime of Miss Jean Brodie; The Mandelabum Gate; The Comforters; The Finishing School; The Abbess of Crewe; The Girls of Slender Means; The Public Image; Loitering With Intent) (born Feb. 1, 1918 - died Apr. 13, 2006; age 88). Cause of death for Muriel Spark is unknown. (Muriel Spark Photo: © Jerry Baner)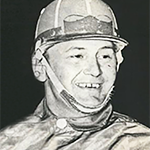 Hervé Filion
Canadian Horse Racing Hall of Fame and United States Harness Racing Hall of Fame harness racing driver, 10-time Harness Tracks of America Driver of the Year, 1971 Lou Marsh Trophy winner, first driver to win 400+ races a year (born Feb. 1, 1940 - died June 22 2017; age 77). Hervé Filion died of chronic obstructive pulmonary disease (COPD). (Hervé Filion 1973 Photo)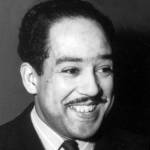 Langston Hughes (nee James Mercer Langston Hughes)
American poet (The Negro Speaks of Rivers), short story writer (The Ways of White Folks), playwright (Mule Bone), screenwriter (Way Down South), & novelist (Not Without Laughter) (born Feb. 1, 1902 - died May 22, 1967; age 65). Langston Hughes had prostate cancer and died of abdominal surgery complications. (Langston Hughes 1942 Photo: Jack Delano)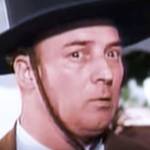 Gene Sheldon (nee Eugene Hume)
American musician & character actor of TV (Bernardo on Zorro) and movies (Babes in Toyland; Toby Tyler or Ten Weeks With a Circus; 3 Ring Circus; Golden Girl; The Dolly Sisters; Where Do We Go From Here?; Lucky to Me; Television Talent; The Hidden Menace) (born Feb. 1, 1908 - died May 1, 1982; age 74). Gene Sheldon died of a heart attack. (Gene Sheldon 1957 Zorro)
*Images are public domain or Creative Commons licensed & sourced via Wikimedia Commons or Flickr, unless otherwise noted*