June 2nd Birthdays
If you were born on June 2nd you share a celebrity birthday with these famous people: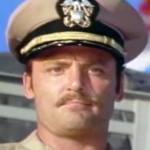 Stacy Keach is 82 (nee Walter Stacy Keach Jr.; brother of James Keach)
American-Polish narrator & actor of stage, TV (The New Mike Hammer; Mike Hammer, Private Eye; Titus; Prison Break; Man with a Plan; Blue Bloods), movies (The New Centurions; The Long Riders; That Championship Season; The Bourne Legacy), born June 2, 1941. (Stacy Keach 1978 Gray Lady Down Trailer)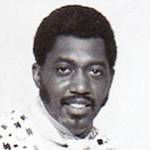 Otis Williams is 82 (nee Otis Miles Jr.; "Big Daddy"; ex-fiance of Patti LaBelle)
American songwriter, singer and founding member of Rock & Roll Hall of Fame vocal group The Temptations (My Girl; I Can't Get Next to You; Just My Imagination; Papa Was a Rollin' Stone; Happy People; Get Ready; Masterpiece) born June 2, 1941. (Otis Williams 1968 Photo: Motown Records)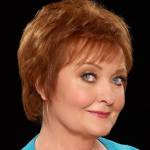 Maree Cheatham is 81 (aka Marie Cheatham)
American character actress of TV (General Hospital; Search for Tomorrow; Knots Landing; Days of Our Lives; Sam and Cat) and feature films (A Night at the Roxbury; The Bachelor; America's Sweethearts), born June 2, 1942. (Maree Cheatham Photo: David Alley / MareeCheatham.Com)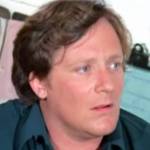 Charles Haid is 80 (nee Charles Maurice Haid III; aka Charlie Haid)
American producer, director & actor of TV (Andrew Renko on Hill Street Blues; Third Watch; NYPD Blue; Nip/Tuck; ER; Criminal Minds; Doogie Howser, M.D.; Delvecchio) & films (The Choirboys; Who'll Stop the Rain), born June 2, 1943. Ex of Deborah Richter, Penelope Windust. (Charles Haid 1974 Movin' On)
Jerry Mathers is 75 (nee Gerald Patrick Mathers)
American former child model & actor of stage, TV (Theodore "Beaver" Cleaver on Leave it to Beaver & The New Leave it to Beaver), and movies (The Trouble With Harry; That Certain Feeling; The Shadow on the Window), born June 2, 1948. (Jerry Mathers 1958 Leave It to Beaver Photo: ABC Television)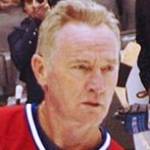 Larry Robinson is 72
NHL Hockey Hall of Fame Canadian NHL defenceman (Montreal Canadiens, Los Angeles Kings), 2-time James Norris Trophy winner (1977, 1980), 1978 Conn Smythe Trophy winner, and NHL coach (New Jersey Devils, Los Angeles Kings), born June 2, 1951. (Larry Robinson 2008 Photo: Horge)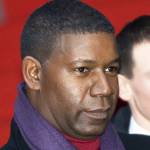 Dennis Haysbert is 69
American producer & actor of TV (President Palmer on 24; The Unit; Now and Again; The Young and the Restless), movies (Major League films; Love Field; Absolute Power; Navy Seals; Mr. Baseball; Random Hearts), and Allstate Insurance ads, born June 2, 1954. (Dennis Haysbert 2007 Photo: Siebbi)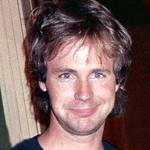 Dana Carvey is 68

Emmy Award-winning American comedian, actor of TV (Church Lady & George Bush on Saturday Night Live; First Impressions with Dana Carvey; Blue Thunder; One of the Boys) & movies (Waynes World films; This is Spinal Tap; Opportunity Knocks), born June 2, 1955. (Dana Caravey 1989 Photo: Alan Light)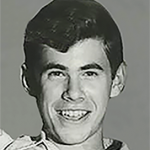 Gary Grimes is 68
American actor of movies (Summer of '42; The Culpepper Cattle Co.; Class of '44; Cahill U.S. Marshal; The Spikes Gang; Gus; The Prize) and television (Jack Devlin on Once an Eagle; Gunsmoke; The Brady Bunch; My Three Sons), born June 2, 1955. (Gary Grimes 1971 Summer of '42 Photo)
Charlie Huddy is 64

Canadian professional hockey player, former NHL defenceman (Edmonton Oilers, Los Angeles Kings, Buffalo Sabres, St. Louis Blues) with 5 Stanley Cups (1984, 1985, 1987, 1988, 1990), 1982-1983 NHL Plus/Minus Award winner, and NHL coach (New York Rangers; Winnipeg Jets), born June 2, 1959.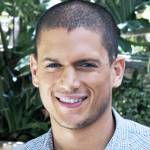 Wentworth Miller is 51 (nee Wentworth Earl Miller III)
British-American screenwriter & actor of TV (Michael Scofield on Prison Break; DC's Legends of Tomorrow; The Flash; Madam Secretary; Buffy the Vampire Slayer) and films (Stoker; Resident Evil: Afterlife; The Human Stain; Underworld), born June 2, 1972. (Wentworth Miller 2011 Photo: Andrew Horovitz)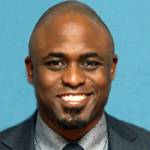 Wayne Brady is 51
American singer, comedian, writer, producer, host & actor of stage, movies, & TV (Whose Line Is It Anyway?; Let's Make a Deal; The Wayne Brady Show; Dr. Reese Buckingham on The Bold and the Beautiful; How I Met Your Mother; The Good Fight; Colony; The Talk), born June 2, 1972. (Wayne Brady 2015: SAMHSA)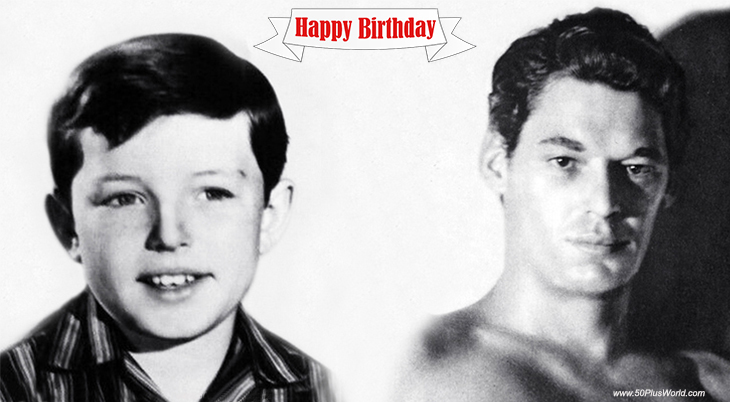 (Duck Photo: Gary Bendig via Unsplash)
Happy Birthday to everyone celebrating their birthday on June 2nd!
Remember These June 2nd Famous Birthdays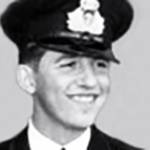 King Constantine II of Greece
Last King of Greece (1964-1973), 1960 Olympics dragon class sailing gold medalist, & IOC Honorary Member (born June 2, 1940 – died Jan. 10, 2023; age 82). Son of King Paul of Greece & Queen Frederica (Princess of Hanover, Great Britain & Ireland, Brunswick-Luneburg); cousin of King Charles III of the UK; married Princess Anne-Marie of Denmark. (King Constantine II 1958)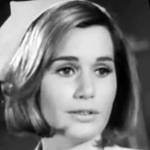 Sally Kellerman (married Jonathan D. Krane; ex of Rick Edelstein)
American actress of films (MASH; Brewster McCloud; The Last of the Red Hot Lovers; The Player; Lost Horizon; Back to School; It's My Party; Welcome to L.A.; Foxes; Night Club; The Boynton Beach Club; The Boston Strangler; The Third Day) & TV (The Young and the Restless) (born June 2, 1937 – died Feb. 24, 2022; age 84). Ex-partner of Mark Farner. (Sally Kellerman 1965 12 O'Clock High)
Charlie Watts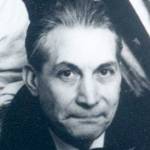 (nee Charles Robert Watts)
English jazz musician (The Charlie Watts Quintet) and drummer for Rock & Roll Hall of Fame band The Rolling Stones (It's All Over Now; The Last Time; Satisfaction; Get Off of My Cloud; Little Red Rooster; Sympathy For The Devil; Paint It Black; Gimme Shelter; Angie; Beast of Burden) (born June 2, 1941 – died Aug. 24, 2021; age 80). (Charlie Watts 1986: Entertainment News Service)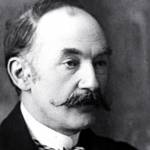 Thomas Hardy (married Emma Gifford, Florence Dugdale)
English Victorian realist short story writer (Wessex Tales), poet (The Darkling Thrush; The Man He Killed; The Oxen) novelist (Tess of the D'urbervilles; Far from the Madding Crowd; The Mayor of Casterbridge; The Return of the Native; Jude the Obscure; The Trumpet Major; A Pair of Blue Eyes), architect (born June 2, 1840 – died Jan. 11, 1928; age 87). (Thomas Hardy 1894: W & D Downey)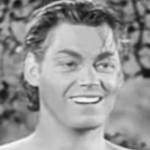 Johnny Weissmuller (nee Johann Peter Weißmüller; ex of Lupe Velez)
International Swimming Hall of Fame Hungarian-American childhood polio survivor, 5-time Olympic gold medal freestyle swimmer (1924 & 1928), TV & movie actor (Tarzan the Ape Man; Jungle Jim; The Great Masquerade) (born June 2, 1904 – died Jan. 20, 1984; age 79). Johnny Weissmuller died of pulmonary edema. (Johnny Weissmuller 1939 Tarzan Finds a Son Trailer)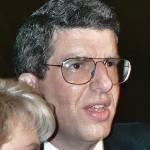 Marvin Hamlisch (married Terre Blair)

Grammy, Tony, Emmy, Pulitzer Prize for Drama, & Oscar-winning American composer (A Chorus  Line; The Way We Were; Nobody Does It Better; Through the Eyes of Love; I Finally Found Someone; The Girl Who Used to Be Me) (born June 2, 1944 – died Aug. 6, 2012; age 68). Ex-partner of Carole Bayer Sager, Emma Samms, Cyndy Garvey. (Marvin Hamlisch 1989: Alan Light)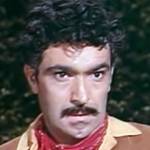 Al Ruscio
American producer & character actor of stage, movies & TV (Shannon; Barney Miller; Hill Street Blues; Lou Grant; St. Elsewhere The Untouchables; The Lawless Years; Scarecrow and Mrs. King; Days of Our Lives; Santa Barbara; Life Goes On; The Detectives; Port Charles) (born June 2, 1924 – died Nov. 12, 2013; age 89). Cause of death for Al Ruscio is unknown. (Al Ruscio 1960 Bonanza)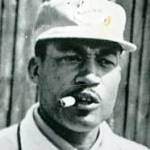 Charlie Sifford (nee Charles Luther Sifford)
World Golf Hall of Fame American golfer, the first black pro golfer on the PGA tour, 6-time winner of the United Golf Association's National Negro Open, winner of the 1975 PGA Seniors Championship, and 2007 Old Tom Morris Award (born June 2, 1922 – died Feb. 3, 2015; age 92). Charlie Sifford had a stroke a month before he died. (Charlie Sifford 1961 Photo)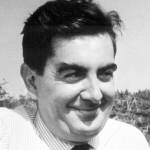 Milo O'Shea (ex of Maureen Toal)
Irish character actor of stage, TV (Me Mammy; QB VII), and movies (Carry On Cabby; Romeo and Juliet; The Angel Levine; The Verdict; The Purple Rose of Cairo; Only the Lonely; Never Put It in Writing; Anyone for Sex?; Ulysses) (born June 2, 1926 – died Apr. 2, 2013; age 86). Cause of death for Milo O'Shea is unknown. (Milo O'Shea 1967 Ulysses Photo: Continental Distributing)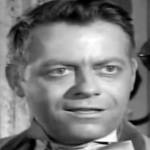 Max Showalter (aka Casey Adams)

American actor of stage, TV (The Swift Show; Perry Mason) and movies (Niagara; Dangerous Crossing; Vicki; Night People; Naked Alibi; The Return of Jack Slade; Indestructible Man; Bus Stop; My Six Loves; Move Over, Darling; It Happened to Jane; Sixteen Candles) (born June 2, 1917 – died July 30, 2000; age 83). Max Shoalter died of cancer. (Max Showalter 1961 Stagecoach West)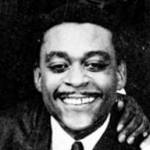 Johnny Carter (nee John E. Carter)
American R&B doo-wop singer and founding member of Rock & Roll Hall of Fame groups The Dells (Oh What a Night; Stay in My Corner) and The Flamingos (Golden Teardrops; I Only Have Eyes For You) (born June 2, 1934 – died Aug. 21, 2009; age 75). Cause of death for Johnny Carter was lung cancer. (Johnny Carter 1967 Photo: Cadet Records)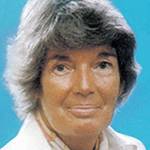 June Callwood (married Trent Frayne)
Canadian writer & journalist (Brantford Expositor; The Globe and Mail; Maclean's), ghostwriting biographer, Vision TV & CBC TV journalist & host (The Fraynes; In Touch; National Treasure), social and human rights activist (born June 2, 1924 – died Apr. 14, 2007; age 82). June Callwood died of cancer. (June Callwood 1977 Canadian Living Photo: Jamie)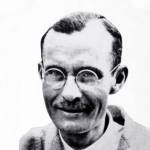 Frank Hummert (nee Edward Frank Hummert, Jr.)
American advertising & radio executive, writer, creator & producer of daytime radio serials / soap operas with wife Anne Hummert (Ma Perkins; Just Plain Bill; Amanda of Honeymoon Hill; Young Widder Brown; Backstage Wife; Front Page Farrell; John's Other Wife) (born June 2, 1884 – died Mar. 12, 1966; age 81). Married Anne Ashenhurst. (Frank Hummert 1946: Sponsor)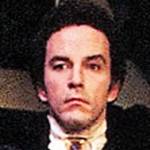 Christopher Bernau (nee Herbert Augustine Bernau)
American actor of stage (Who's Afraid of Virginia Woolf?; Antony and Cleopatra; Sweet Bird of Youth; The Jockey Club Stakes; Saint Joan; Galileo) & TV (Alan Spaulding on Guiding Light; Philip Todd on Dark Shadows: The Vampire Curse) (born June 2, 1940 – died June 14, 1989; age 49). Christopher Bernau died of AIDS complications. (Christopher Bernau 1977: Bernard Gotfryd)
Anthony Powell (cousin of Sandy Powell)
Tony and Academy Award-winning English fashion and costume designer for stage (The School for Scandal; Sunset Boulevard; The Adventures of Tom Sawyer) and films (Travels with My Aunt; Death on the Nile; Tess; Indiana Jones and the Temple of Doom; Pirates; Hook; 102 Dalmatians; Miss Potter) (born June 2, 1935 – died Apr. 16, 2021; age 85). 
*Images are believed to be in the public domain and/or Creative Commons licensed & sourced via Wikimedia Commons, Vimeo, or Flickr, unless otherwise noted*