Joy Hathaway, Amanda of Honeymoon Hill
Canadian actress Joy Hathaway starred on the hit daytime radio serial Amanda of Honeymoon Hill for seven years, from 1940-1946.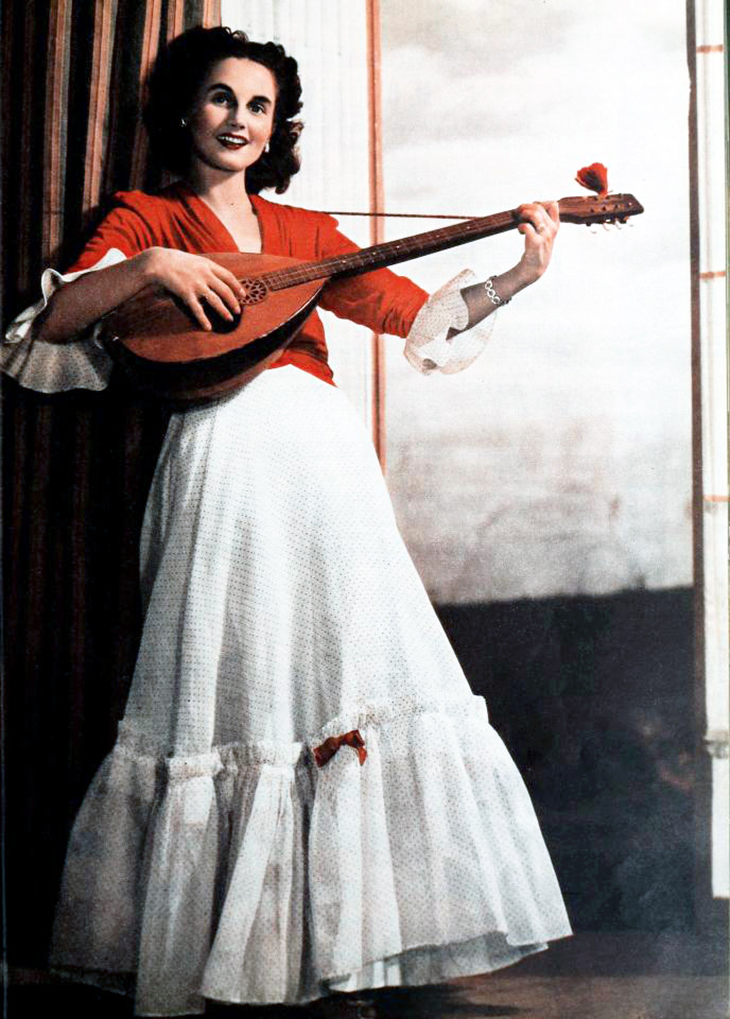 (Joy Hathaway as Amanda of Honeymoon Hill, 1942)
Amanda of Honeymoon Hill Daytime Radio Debut
The 15-minute daytime radio serial drama Amanda of Honeymoon Hill debuted on NBC Blue radio in February 1940, starring Canadian actress Joy Hathaway as the title character. This soap-opera radio program was one of many created by prolific radio producer-writer Anne Hummert (Air Features / Blackett-Sample-Hummert Agency), who also produced the long-running radio series Ma Perkins.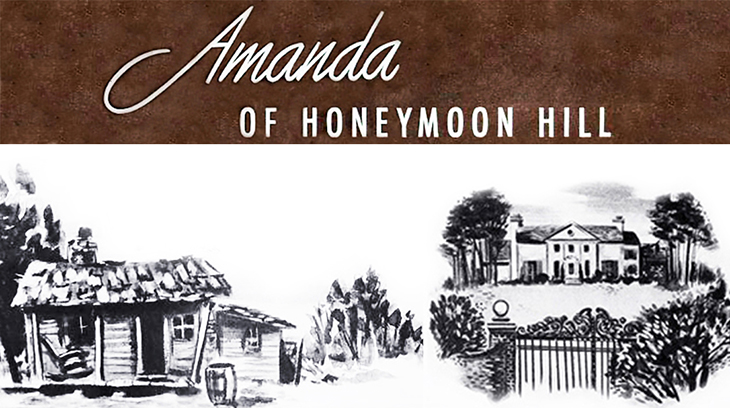 (Amanda of Honeymoon Hill 1941 Illustrations)
Charity Amanda Dyke Leighton was played throughout the series run by Joy Hathaway (nee Joy Hathaway Meeker), and Edward Leighton was played at different times by actors Boyd Crawford, Winston O'Keefe, George Lambert, James Meighan, and Staats Cotsworth. Frank Gallop was the announcer for most of the serial, but George Ansbro, Bill Bond, Howard Claney and Hugh Conover also took a turn at announcing for Amanda of Honeymoon Hill during the seven years it was on the air, from February 1940 through April 1946.
Amanda of Honeymoon Hill directors over the years were Stephen Gross, Arthur Hanna, Ernest Ricca, and Arnold Michaelis; and scriptwriting duties belonged at various times to Helen Walpole, Jack Hamill, and Adele Cook.
Radio and Television Mirror serialized the story of Honeymoon Hill in the fall of 1941, complete with these photos and illustrations.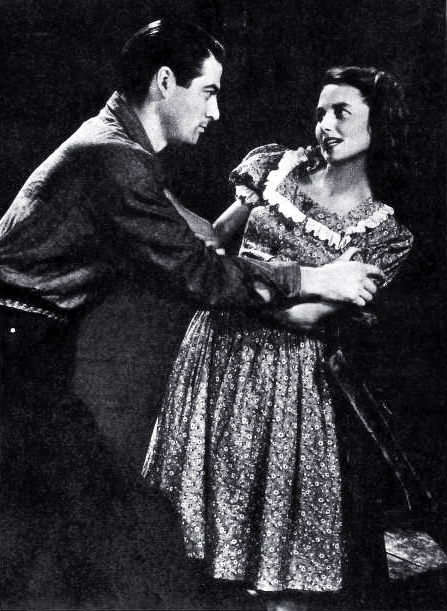 (Charlie Harris & Amanda on Amanda of Honeymoon Hill)
Poor, uneducated, but beautiful red-haired Charity Amanda Dyke's (Joy Hathaway) sick father Joseph Dyke (John MacBryde) has promised Charlie Harris (Roger DeKoven) that Amanda will marry him. Amanda runs off into the woods rather than marry Charlie. 
She meets handsome, wealthy Southern artist Edward Leighton (Boyd Crawford) who lives in the big shining white house – Honeymoon House – on the hill, that Amanda has admired from her humble cabin down in the valley. 
Amanda tells her old Aunt Maisie (Florence Edney) about Edward, and Aunt Maisie warns her about associating with "outlanders" (anyone who doesn't live in the valley).
Aunt Maisie tells her that although the Leightons might have been wealthy tobacco farmers in the area for years, the Dyke's were in Virginia before them. Edward comes looking for Amanda, but Aunt Maise tells him she never heard of a local red-haired girl, and he leaves. Amanda's father comes to take her home from Aunt Maisie's, and tells her that he won't stand for her seeing an outlander – she's got to marry Charlie.
Amanda runs away again, this time to Edward's studio. Edward paints her portrait while he tells her about his family – his mother Susan Leighton (Irene Hubbard), his sister, and his uncle, Colonel Bob Leighton (John Connery).
Sylvia Meadows (Helen Shields) walks in on them, and explains to Amanda that there is a dance the next evening to announce Sylvia's engagement to Edward.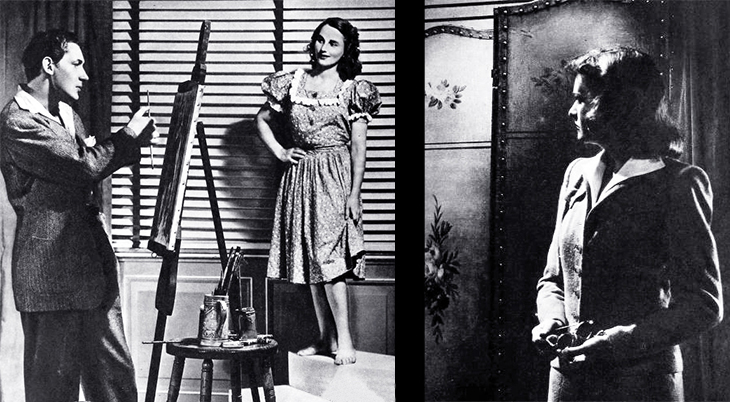 (Boyd Crawford as Edward, Joy Hathaway as Amanda, & Helen Shields as Sylvia Meadows.)
Joseph Dyke crashes the engagement party and drags Amanda back to the valley cabin where he locks her into a bedroom. Jim Tolliver (Jackie Kelk), a young friend of Amanda's, tells Edward where to find her, and Edward breaks into the cabin.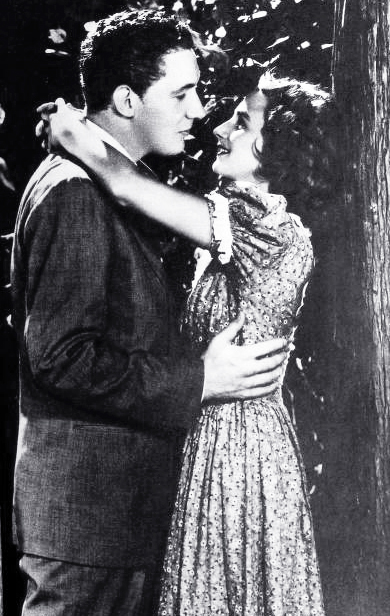 (Joy Hathaway as Amanda, Boyd Crawford as Edward 1941 Amanda of Honeymoon Hill)
Edward tells Amanda he's broken his engagement to Sylvia and wants to marry her instead, and takes her to Honeymoon House.
Thanks to Susan Leighton's interference the next day, Amanda tells Edward she can't marry him unless his mother apologizes.
When Edward leaves to find his mother, Amanda takes off back to the valley. 
Amanda is preparing to go marry Charlie in the valley when Edward shows up, and they run off together.
More obstacles – such as Amanda's ability to write her name – are overcome before they are finally married and live in Honeymoon House on the hill.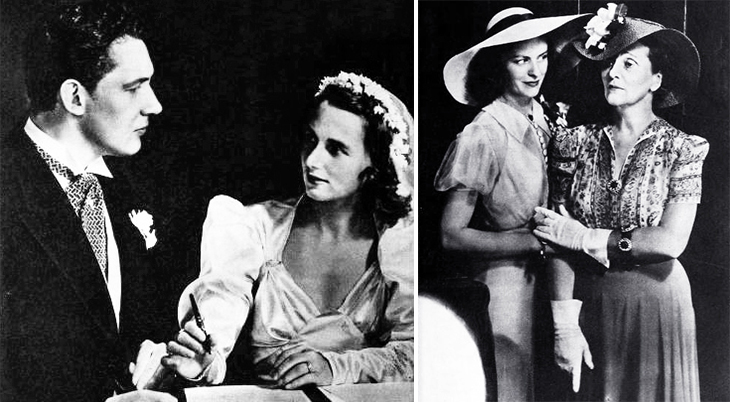 (Joy Hathaway, Boyd Crawford, Helen Shields & Irene Hubbard 1941 Amanda of Honeymoon Hill)
In the following years, Amanda educates herself, and she gives birth to their son Robert "Bobby" Elijah. When World War II breaks out, Amanda stays behind to supervise a daycare for the children of local war workers, while Edward leaves to run his factory in Abbeyville.
World War II disrupted the cast of Amanda of Honeymoon Hill off the air as well. Variety reported that actor Winston O'Keefe (then playing Edward), enlisted in the Army and left February 16, 1942 for duty with a cavalry unit in Ft. Riley, Kansas; George Lambert took over the role of Edward. A few months later, playwright-actor John Monks Jr. left the series to join the Marine Corps in June 1942.
Edward's big Honeymoon House estate on the hill is lost when his fortunes turn. Amanda takes a job at the Foster Aircraft Company to help support her family. 
In 1944, Variety reported that co-incident with the setting of the show changing to Washington from Virginia, Air Features also changed the title of the show, shortening it to Amanda.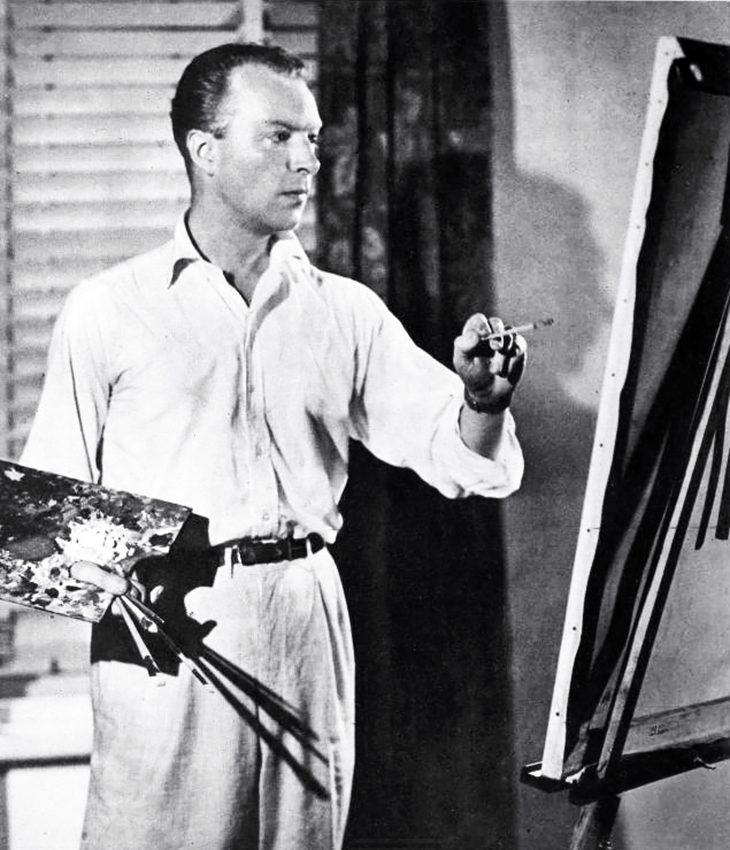 (Staats Cotsworth as Edward Leighton 1945 Amanda of Honeymoon Hill)
Edward has been discharged from the Army and is finding it difficult to adjust to civilian life. He continues painting and brings home Irene Miller (Elizabeth Eustis) to act as his model.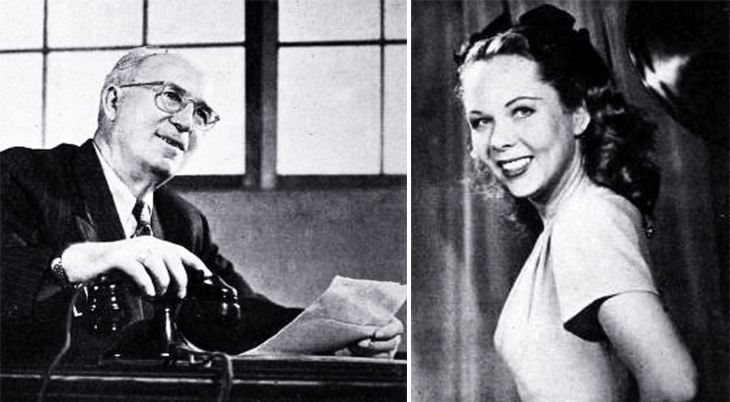 (Rod Hendrickson & Elizabeth Eustis 1945 Amanda of Honeymoon Hill)
Amanda's sympathetic boss Martin Douglas (Rod Hendrickson) is supportive of Amanda's efforts to try and help a discontented Edward find satisfaction in his new job.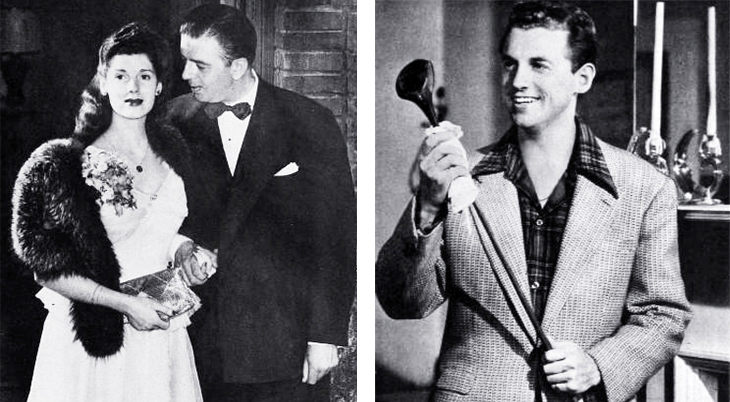 (Actors Patricia Wheel, Reese Taylor & Chester Stratton 1945 Amanda of Honeymoon Hill)
Amanda's friend Claire Treman (Patricia Wheel) married Washington lawyer Fraser Ames (Reese Taylor), twice her age. Claire is in love with Fraser's nephew Tom Ames (Chester Stratton), and the feeling is mutual.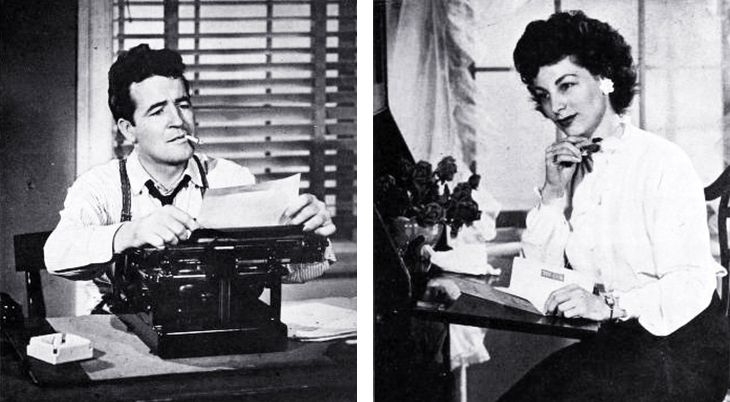 (Actors Paul Conrad & Evelyn Juster 1945 Amanda of Honeymoon Hill)
Newspaper reporter Ralph Daly (Paul Conrad) is a friend of the Leightons, despite his ability to make trouble for them, while Amanda's friend Jean Curtis (Evelyn Juster) offers her encouragement and advice on being a working woman.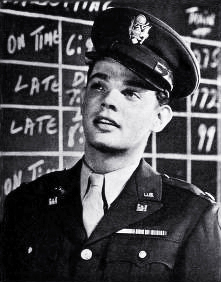 (Lamont Johnson 1945 Amanda of Honeymoon Hill)
Some "name" actors of radio, stage, and movies, that took took turns behind the mike for Amanda of Honeymoon Hill were Arlene Francis, John McGovern and Selena Royle in 1943, Carl Benton Reid in 1944, actor and future director Lamont Johnson as the Leighton's close friend in Washington, Major Bruce Douglas (1945).
Other characters and voice-over actors who could be heard on Amanda of Honeymoon Hill during the run of the serial on 1940s radio include
Job – Juano Hernandez
Dot – Linda Watkins
Mr. Lenord – John Brown
Ruth Russell, Betty Caine, Curt Conway, Jack Davis, Edgar Stehli, Leora Thatcher, Elizabeth Sutherland, Katherine Raht, Peter Donald, Anne Elstner, Dolores Gillen, Jackie Ayers, Cecil Roy, Nancy Sheridan, Arthur Hughes, Nell Harrison, Bob Chisholm, Myron McCormick, Gertrude Warner, Maurice Minnick, Margaret MacDonald, Eugenia Rawls, Harold Vermilyea, Jerry Macy, Louise Lorimer, and Consuelo (Connie) Lembcke.
Canadian Actress Joy Hathaway
Joy Hathaway Meeker was born in British Columbia, Canada on January 13, 1913. The Meeker family lived in Merritt, B.C. while Joy was growing up, and she attended the University of B.C. Joy became a teacher in Merritt, and stayed there when her family moved to Pitt Meadows.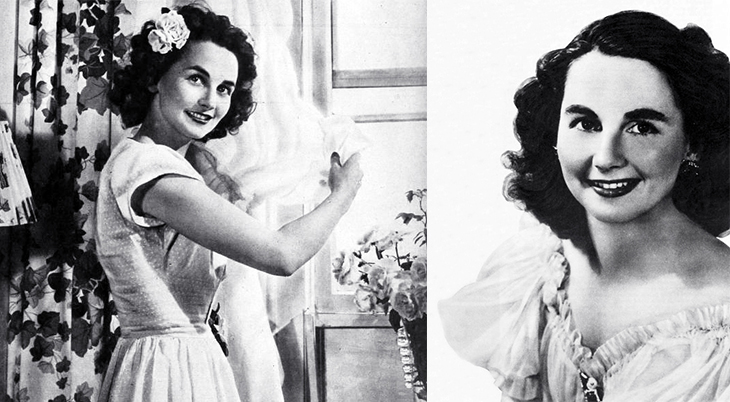 (Joy Hathaway as Amanda 1945: Radio Romances | 1941: Radio and Television Mirror)
By 1935, she was using Joy Hathaway as her professional name, and had moved into a a brownstone apartment on Beekman Place with friends – film actress Martha Scott and fashion model Vicky Abbott. She had already found periodic work on radio, and begun appearing on Broadway stages in operettas and plays – A Slight Case of Murder (1935).
In 1937, Joy toured schools as part of a promotion by Loew's Publicity for the release of the film Romeo and Juliet (1936), starring Norma Shearer and Leslie Howard. Motion Picture Herald noted her ancestry (real or made up?) as,
"Miss Joy Hathaway, direct descendant of Anne Hathaway, wife of William Shakespeare."
Joy played usherette actress Helen Hayes in George S. Kaufman and Moss Hart's play The Fabulous Invalid (1938), about the life of a Broadway theatre between 1900-1930 (Variety), and was in The Women that year as well.
Hathaway remained active on radio, voicing Laurel on Stella Dallas that same year, in addition to voicing secretary Edith Spencer on the NBC-Red detective serial Aunt Abbie Steps out (Motion Picture Daily).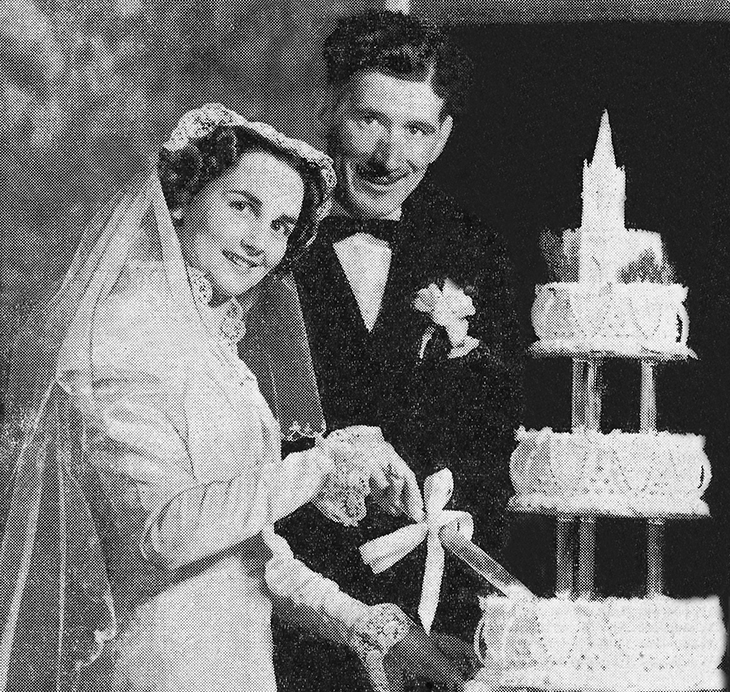 (Joy Hathaway & Charles Kenny Photo: Aber / Vancouver Sun | PittMeadowsMuseum.com )
She married violinist, author, and composer Charles Francis Kenny (songwriter of Love Letters in the Sand with his brother, poet and newspaper columnist Nick Kenny) in June 1939 at her parent's home in Pitt Meadows.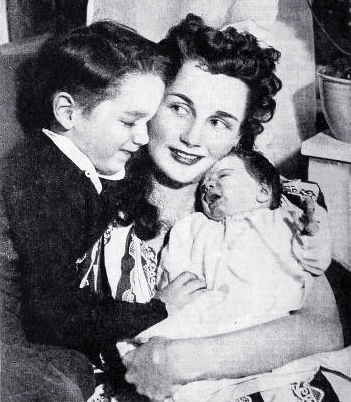 (Joy Hathaway, sons Charles & John 1945 Photo: Radio Romances)
The couple lived in Easton, Connecticut and had three sons – Charles Francis Jr. (b. 1940), John Allen (b. 1944), and Kevin Nicholas. 
Joy continued working on stage and radio through her marriage. In addition to Stella Dallas, and playing the leading lady on Amanda of Honeymoon Hill 1940-1946, she could be heard on other 1940s & 1950s radio serials such as John's Other Wife, Young Widder Brown, Rose of My Dreams (1947), Just Plain Bill (1952), True Story Tales of Tomorrow (1953), Front Page Farrell (1953). She voiced Irma Wallace on Second Husband; Celia on David Harum (1950), and Regina Page on Our Gal Sunday (1953).
Tragically, both Joy Hathaway and her infant daughter Zo-Anne contracted pneumonia in October 1954; Joy passed away at the age of 41 just 3 days after her daughter died. Joy's obituary in The Bridgeport Telegram  noted she was survived by her husband Charles Kenny (by then an assistant radio-tv editor at the New York Daily Mirror) and their three sons in Connecticut, and her mother Bessie Meeker and three brothers Townsend, Henry, and George, in Vancouver. Charles F. Kenny died in 1992.
Other Resources:
Variety 1940-1946
The Radio Annual (1943, 1944, 1945)
The Province 1939
Photoplay (1941)
*Images are believed to be in the public domain and sourced from Radio Mirror, Radio and Televison Mirror, or Radio Romances, unless otherwise noted*