Fascinating Facts From February 1940
News Headlines & Entertainment Trivia from November, 1940: The classic movie thriller The House of the Seven Gables premieres, author Christopher Morley tops Best-Seller lists with Kitty Foyle, and Bob Hope hosts the 12th Academy Awards.
The House of the Seven Gables Premiere
Director Joe May's historical gothic thriller The House of the Seven Gables starring George Sanders, Margaret Lindsay, Vincent Price, Dick Foran, and Nan Grey, premiered in Chicago on February 29, 1940.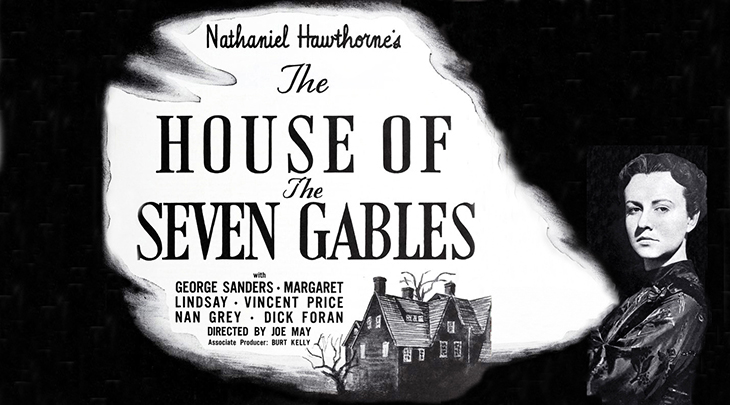 (Margaret Lindsay 1940 The House of the Seven Gables)
The House of the Seven Gables premiere was part of thriller-horror film double feature with Black Friday (1940) starring Boris Karloff and Bela Lugosi, and both Vincent Price and Lugosi attended the Chicago event.
Both Hawthorne's book and the movie were inspired by the gabled Turner-Ingersoll Mansion in Salem, Massachusetts. Nathaniel Hawthorne's cousin Susanna Ingersoll had owned that home, and his ancestors had involvement in the Salem Witch Trials.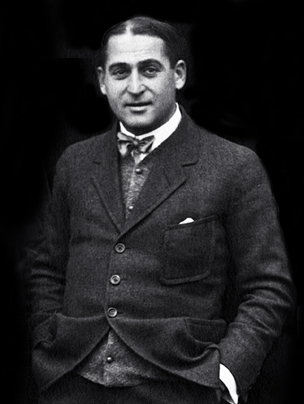 (Joe May 1919 Photo: Mistress of the World Cast & Crew)
German director Joe May had seen success directing several horror films for Universal, but due to his accent needed help from screenwriter Lester Cole as a dialogue director for the actors.
May and Cole must have had a good working relationship, because they had worked together on the screenplay of the horror thriller The Invisible Man Returns (1940), which May also directed, and which was released the month before The House of the Seven Gables.
No doubt thanks to the studio system, several of the same cast members appear in both films – Vincent Price, Nan Grey, Cecil Kellaway, and Alan Napier. 
Producer Burt Kelly chose Lester Cole to write the screenplay adaptation, which was loosely based on Nathaniel Hawthorne's gothic novel published in 1851, the era that the movie is set in. Cole had been working steadily as a screenwriter in Hollywood since his first film If I Had a Million (1932), starring Gary Cooper. Extensive changes were needed to produce a normal feature-length film, but some critics have later accused avowed communist Cole of emphasizing his own points of view into the script. 
Lester Cole was later named as one of the Hollywood Ten, a group of screenwriters and directors put on trial during the 1947 HUAC hearings for their political beliefs (communism was a no-no during the Cold War era). He was blacklisted in Hollywood and his career stalled. The few later films he worked on were all written under pseudonyms, including Born Free (1966), written under the name Gerald L.C. Copley.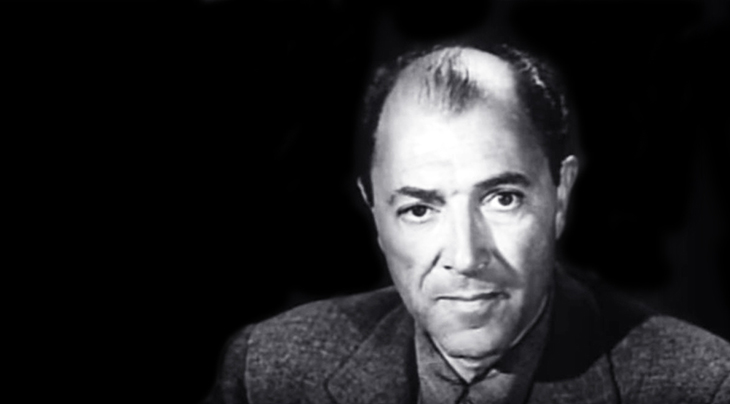 (Screenwriter Lester Cole 1950 The Hollywood Ten) 
The movie delves into the lives and relationships of the Pyncheon family and the history of the House of the Seven Gables. In the early 1820s, Gerald Pyncheon (Gilbert Emery) and his oldest son Clifford live in The House of the Seven Gables. This family mansion had been built 150 years earlier, when their ancestor Col. Jaffrey Pyncheon had seized the land of carpenter Matthew Maule, whom he'd falsely accused of witchcraft. Before Maule was hung, he'd cursed the Pyncheon family; sure enough, Col. Pyncheon had died soon after building the house.
One hundred and fifty years later, there is a mountain of debt, and Clifford wants to be rid of the house so he can marry his cousin Hepzibah Pyncheon (Margaret Lindsay) and move to New York City.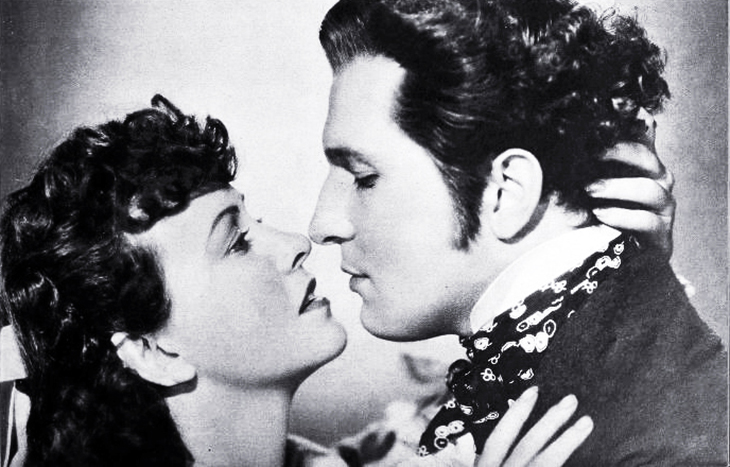 (Margaret Lindsay & Vincent Price 1940 The House of the Seven Gables)
When Gerald tells his younger son, lawyer Jaffrey Pyncheon (George Sanders), that the house is to be sold, Jaffrey starts tearing up floorboards looking for treasure that family lore says is hidden inside. 
An argument erupts between Clifford and his father when Gerald changes his mind and decides not to sell the house. Gerald has a heart attack and hits his head when he falls. Jaffrey calls it murder by Clifford, although he knows better; Clifford goes to prison. When Gerald's will is read, the house has been given to Hepzibah.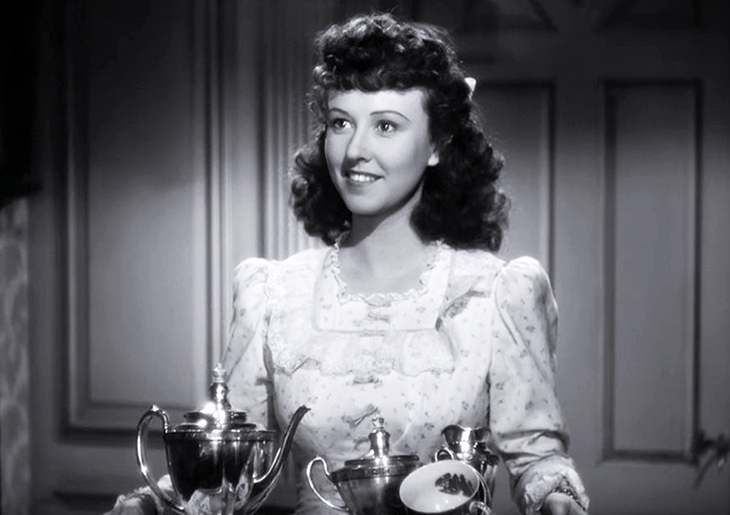 (Margaret Lindsay 1940 The House of the Seven Gables)
Hepzibah moves into the house, evicts Jaffrey, and blocks light from coming in the doors and windows, living in dark poverty there for the next 20 years.
Twenty years later, Clifford makes friends with his new cellmate, abolitionist Matthew Maule (Dick Foran). Matthew is soon released from prison and rents a room from Hepzibah under the last name of Holgrave. Hepzibah also takes in her distant cousin Phoebe Pyncheon (Nan Grey) when Phoebe's mother dies. The two women open and run a successful shop in the house, and Phoebe and Matthew fall in love.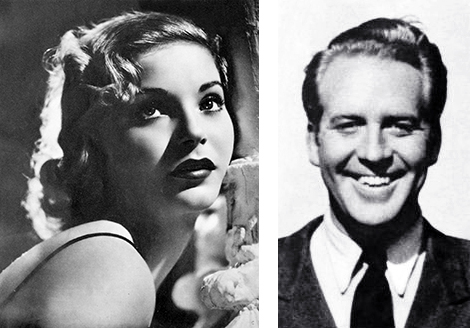 (Nan Grey 1937 Photo: Ray Jones | Dick Foran 1940 Photo: Photoplay)
Clifford is finally released from prison and wants to clear his name. Soon after, strange noises are heard in the house at night and Jaffrey returns, ready to have Clifford locked up for insanity this time.
The performances of George Sanders, Vincent Price, and Margaret Lindsay were each critically acclaimed, but it was The House of the Seven Gables composer Frank Skinner who received an Academy Award nomination, for Best Original Score. He was up against stiff competition – no less than 16 other nominees, including composer Victor Young, who received four nominations (Arizona, Dark Command, The Fight For Life, and North West Mounted Police). They both walked away empty-handed, as did the composers of the film scores for the movies Waterloo Bridge, The Thief of Bagdad, One Million B.C., The Mark of Zorro, The Howards of Virginia, My Favorite Wife, Our Town, The Long Voyage Home, The Letter, The Great Dictator, and Rebecca. It was Walt Disney's Pinocchio songwriting team of Leigh Harline, Paul Smith, and Ned Washington, that claimed the Oscar. 
An earlier adaptation of The House of the Seven Gables (1910) produced by Edison Films featured one of the earliest silent movie stars, actress-writer Mary Fuller, as Hepzibah Pyncheon.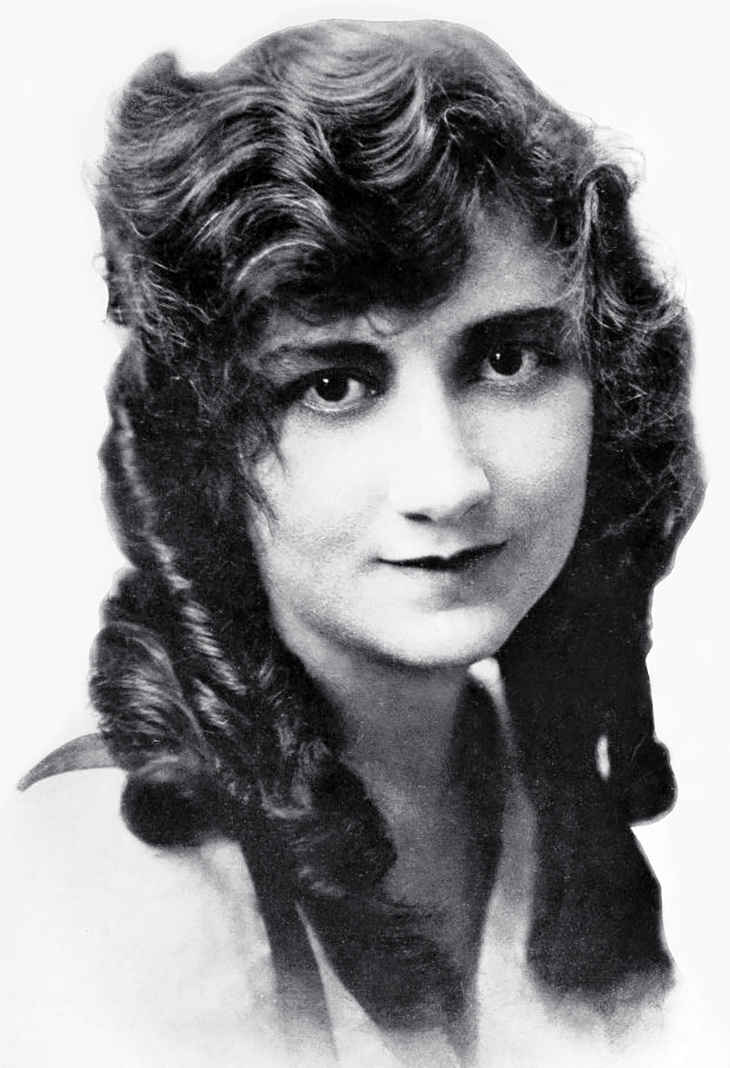 (Mary Fuller 1915 Photo: Motion Picture Magazine)
This film has been lost, although a few images remain from early industry and fan magazines.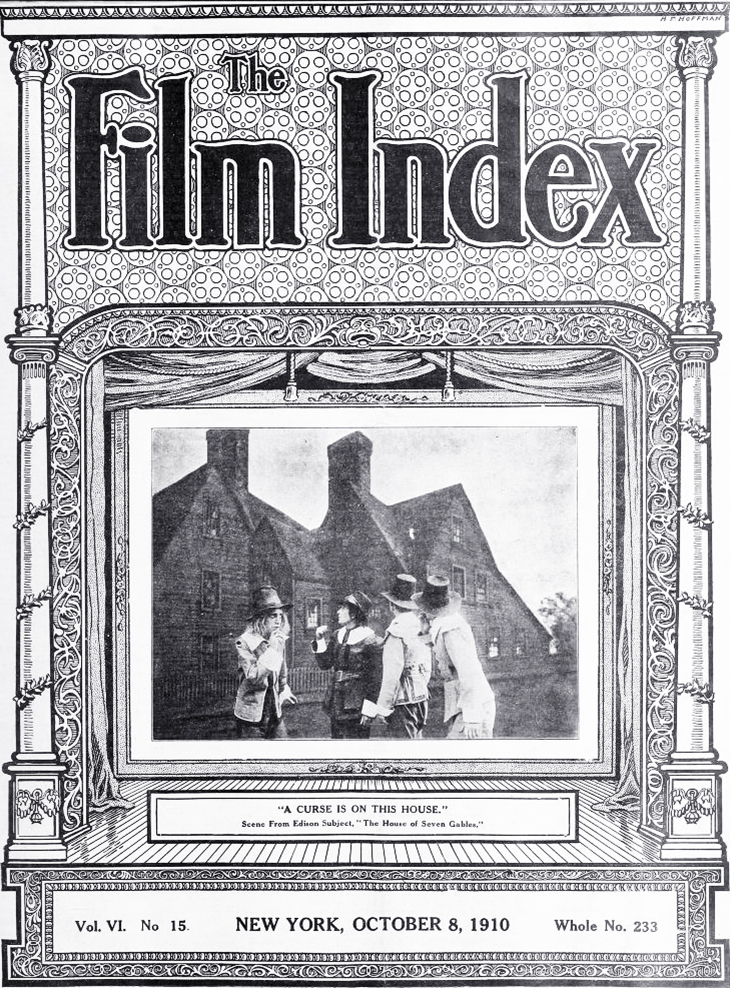 (The House of the Seven Gables 1910 The Film Daily Cover, Frame Illustration by A.P. Hoffman)
The 1940 movie version was serialized on Presenting Michael Scott's weekly half-hour radio program in 1945 (Broadcasting), and later cut into a shorter version suitable as an educational guide in schools. A low budget, independent film version starring Carol and Jack Glenn in 1967 went nowhere, and in 2018, an animated film based on a new screenplay was released.
Television proved more fertile ground for adaptations of The House of the Seven Gables. Shirley Temple's Storybook ran a 3-episode series based on the tale in 1960, which starred Agnes Moorehead as Hepzibah Pyncheon, Shirley Temple as Phoebe (and narrator), Jonathan Harris as Jeffrey (Jaffrey in the film), Martin Landau as Clifford, and Robert Culp as Matthew Holgrave (Maule).
A very short piece of the story of The House of The Seven Gables was featured in episodes of other television anthology series:
The Philco Television Playhouse (1949) episode starring Joan Chandler, Peter Cookson, and Helen Carew.
Robert Montgomery Presents (1951) with actors Gene Lockhart, his daughter June Lockhart, and Leslie Nielsen.
Matinee Theatre (1956), hosted by John Conte and starring John Carradine, Marshall Thompson, and Helen Wallace.
Christopher Morley's Kitty Foyle is Top Best Seller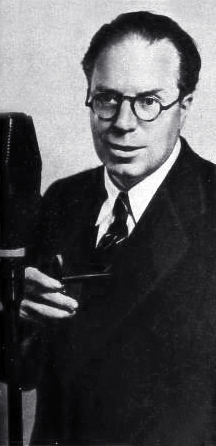 (Christopher Morley 1935 Photo: Radio Mirror)
Poet, journalist, playwright, stage producer, humorist, editor, and author Christopher Morley's novel Kitty Foyle was the best-selling book for the weeks of February 5th, 19th & 26th, 1940.
First published by J.B. Lippincott in 1939, Kitty Foyle had made it onto the best-seller lists that year as well. 
The book's plotline follows the life of a white-collar working woman who falls in love with an upper-crust socialite. His family doesn't like her, and when she gets pregnant, she has an abortion.
Kitty Foyle was notable at the time for it's open mention of abortion.
The book was so popular that RKO Radio Pictures had screenwriter Dalton Trumbo adapt it as a screenplay.
The movie was a smash hit at the box office later in 1940 and the film's star Ginger Rogers won an Academy Award for her performance in the film.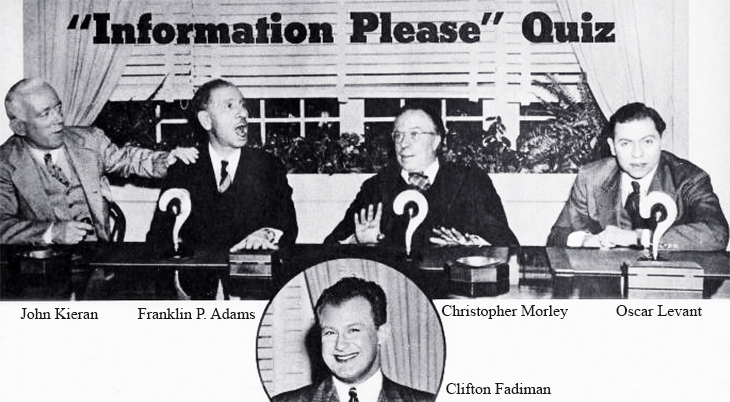 Above, John Kieran, Franklin P. Adams, Christopher Morley & Oscar Levant with host Clifton Fadiman, formed a panel for the radio quiz program Information Please in 1940.
The following year, the radio program Stories America Loves began broadcasting a serialization of Kitty Foyle in June 1942, with Julie Stevens voicing the title character.  
Morley had already written several best-sellers, beginning in 1917 with his first novel Parnassus on Wheels, followed by The Haunted Bookshop (1919), Kathleen (1920), and Thunder on the Left (1925). Kitty Foyle is his only novel to be made into a feature film thus far.
Born to parents Lillian J. Bird and Frank Morley in Haverford, Pennsylvania on May 5, 1890, Christopher and his brothers Felix Morley and Frank Morley Jr., were all Rhodes Scholars. Felix became editor of the Washington Post, and President of Haverford College. Frank worked for the publishing firms of Harcourt Brace, and Faber & Faber in London, according to Variety. 
Christopher Morley married Helen Booth Fairchild on June 14, 1914, and they had four children together. The couple purchased a home they called Green Escape in Roslyn Estates on New York's Long Island. After the success of Kitty Foyle, Morley published another novel and some books of poetry, but a series of strokes in 1951 limited his subsequent output. He died at the age of 66 on March 28, 1957, at his home in Roslyn.
Bob Hope Hosts the 12th Academy Awards
On February 29, 1940, comedian and actor Bob Hope hosted the 12th Academy Awards (for movies made in 1939). It was Hope's first time hosting the Oscar ceremonies, and a memorable night for movie fans and filmdom.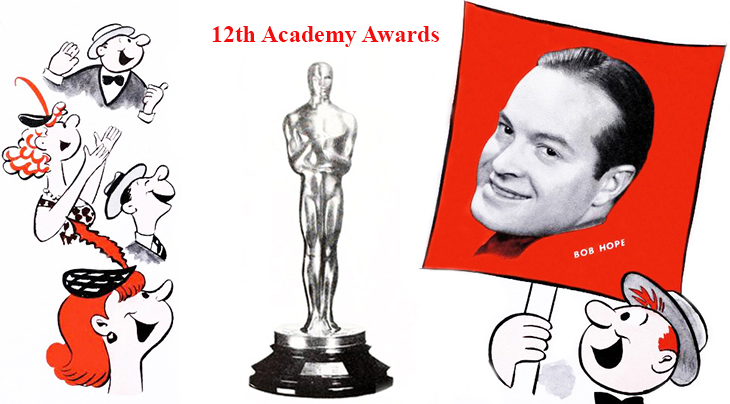 The awards were handed out at a banquet for 1200 held at the Ambassador Hotel in Los Angeles, according to The Film Daily. New Academy President Walter Wanger was present, as was outgoing President Frank Capra.
Gone With the Wind (1939) won 8 Oscars, Best Picture. That meant producer David O. Selznick took home two awards, as he was also given the Irving Thalberg Memorial Oscar for the "Most consistent high quality of production during the preceding year". Gone With the Wind's Vivien Leigh took home Best Actress Academy Award, and Hattie McDaniel got the Oscar for Best Supporting Actress – the first Oscar won by an African American. Other awards that went to Gone With the Wind that night were Best Director (Victor Fleming), Best Screenplay (adaptation by Sidney Howard), Art Direction (Lyle Wheeler), Best Film Editing, and Best Color Cinematography. William Cameron Menzies was also given a commemorative award for his outstanding achievement in the use of color for the introduction of dramatic mood in Gone With the Wind.
Robert Donat won the Best Actor Academy Award for his performance in Goodbye, Mr. Chips (1939), and Thomas Mitchell won Best Supporting Actor for Stagecoach (1939). The screenplay for Mr. Smith Goes to Washington (1939) took home the Oscar for Best Original Screenplay, and Over the Rainbow won Best Song (written by E.Y. Harburg and Harold Arlen), for The Wizard of Oz (1939).
Bob Hope went on to host the Academy Awards ceremony another 18 times. 
Also in February 1940 – the long-running daytime radio serial Amanda of Honeymoon Hill debuted, starring Joy Hathaway.
*Images are believed to be in the public domain or Creative Commons licensed & sourced via Wikimedia Commons, Vimeo, YouTube, or Flickr, unless otherwise noted*