Folks, Facts & Fun From February 1931
News Headlines, Entertainment & Trivia from February, 1931: Classic horror film Dracula premieres, starring Bela Lugosi, Ozzie Nelson's Orchestra records Dream a Little Dream Of Me, and fizzy Alka-Seltzer is introduced.
Bela Lugosi as Dracula in Classic Horror Film
The classic black & white horror film Dracula premiered in February 1931, starring Bela Lugosi.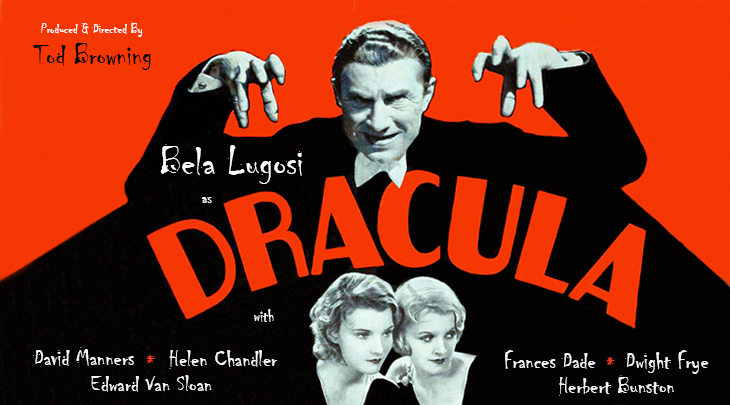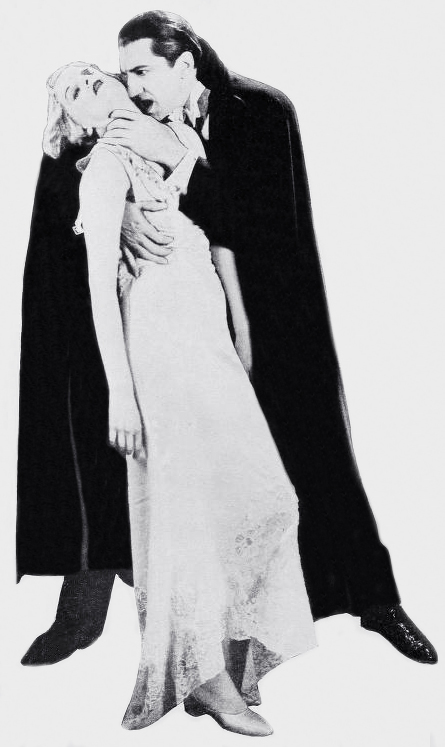 (Bela Lugosi & Frances Dade 1931 Dracula)
Lead actor Bela Lugosi had served in the Austro-Hungarian Army and been wounded 3 times in World War I. He arrived in the United States around 1920, having first broken into the movies in his native Hungary in 1917. Having played Count Dracula in a 1927 stage play based on Bram Stoker's 1897 novel Dracula, and Lugosi was a natural to play the lead in the Universal production, and he lobbied for the part.
Dracula was a hit at the box office, and thanks to the directing & producing of Tod Browning, cinematography of Karl Freund, and a talented team of make-up artists, and set and costume designers, Dracula set a new modern standard for horror movies in the era of sound.
Filmed on the soundstages and backlots of Universal Studios, on-location shooting for Dracula also took place at Vasquez Rocks Natural Area Park of California, which stood in for Borgo Pass in the movie. 
The plot of Dracula has lawyer Renfield (Dwight Frye) traveling from London through Eastern Europe's Carpathian mountains, to meet with Count Dracula (Bela Lugosi) at his Transylvanian castle.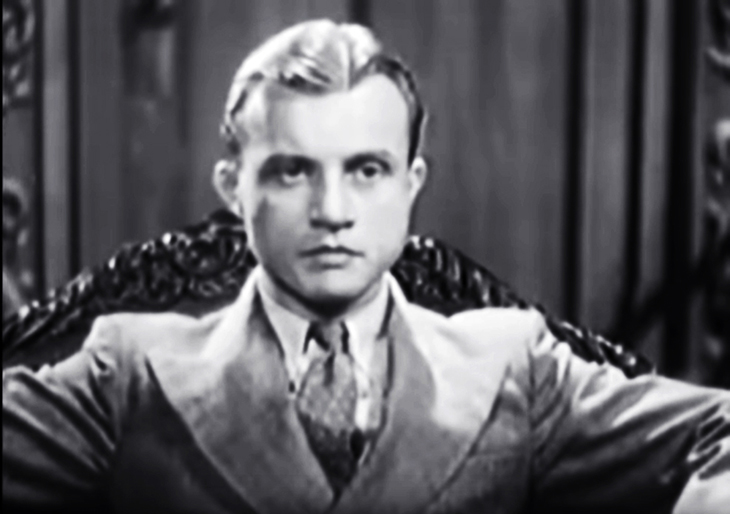 (Dwight Frye 1932 A Strange Adventure)
 Renfield has to complete the transfer of ownership of Carfax Abbey in England, to Count Dracula.
On arrival, Renfield is hypnotized and drugged by Dracula; he succumbs (little joke there) and becomes one of Dracula's entourage, traveling with him back to London.
Dracula gets busy trying to turn nubile young women into vampires by sucking their blood, beginning with Lucy Weston (Frances Dade). Lucy's friend Mina (Helen Chandler) is next on his list, but Mina's concerned father Dr. Seward (Herbert Bunston) calls in Van Helsing (Edward Van Sloan) to succor (another little joke) her.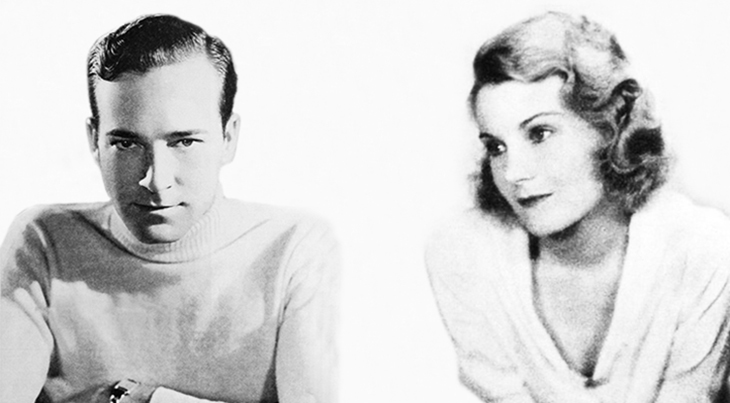 (David Manners 1932 Photo: Elmer Fryer | Helen Chandler 1931 Photo: Picture Play)
Dr. Van Helsing quickly realizes what Count Dracula is up to, and forms a plan with the help of Mina's father and her fiance, John Harker (David Manners).
This trailer of Dracula features Bela Lugosi, Edward Sloan, Dwight Frye, Helen Chandler, and David Manners
Actress Frances Dade had made her film debut with an uncredited role in the 1928 movie The Constant Nymph, followed by supporting roles in the 1930 comedies He Knew Women, starring Lowell Sherman, Alice Joyce, and her Dracula co-star David Manners, and Raffles (1930) with Ronald Colman and Kay Francis. Dade was promoted to a co-starring role in the romantic comedy Grumpy (1930) with Phillips Holmes.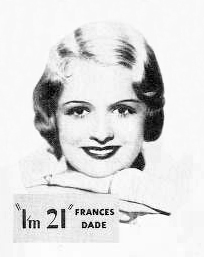 (Frances Dade 1932 Photo: Movie Classic)
Dracula catapulted Frances Dade to public attention, and she was promoted as a WAMPAS Baby Star of 1931, along with Joan Blondell, Constance Cummings, Frances Dee, Anita Louisa, and other up-and-comers. She had supporting roles in Daughter of the Dragon (1931) with Anna May Wong, Warner Oland, and Sessue Hayakawa, and in Seed (1931) starring John Boles, Lois Wilson, Genevieve Tobin, Zasu Pitts, and Bette Davis. Dade co-starred with Carmel Myers and Conway Tearle in the romantic drama Pleasure (1931), and with Ken Maynard and Frank Mayo in the western Range Law (1931).
Residual benefits from co-starring in Dracula and being a WAMPAS Baby Star really didn't last beyond 1931. Dade made only two more appearances onscreen before marrying rich socialite Brock Van Avery in 1932 and retiring from acting.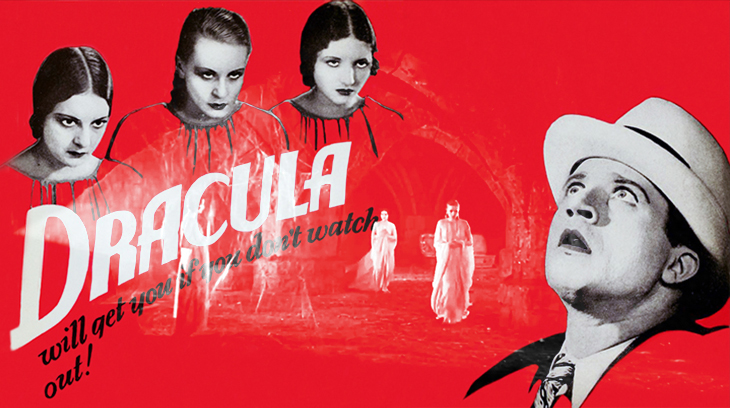 (Modified & Blended 1931 Dracula Movie Ad & Screenshot: A. Hamilton)
Bela Lugosi became a naturalized U.S. citizen in 1931, and went on to become one of the top horror movie stars of the 1930s. By the time he died of a heart attack in 1956 at the age of 73, he had acquired over 115 film credits.
He'd also acted himself into a type-cast corner as a villain, often a vampire, and was usually relegated to second fiddle in horror films that included his friend/rival Boris Karloff. Lugosi was most well-known for playing Dracula in this 1931 movie, and he reprised the character for other films and TV:
Hollywood on Parade No. A-8 (1933), a film short with Eddie Borden, Rex Bell, and Marie Prevost.
Abbott and Costello Meet Frankenstein (1948), a comedy spoof of horror films starring Bud Abbott, Lou Costello, Lon Chaney Jr., Bela Lugosi, and Glenn Strange.
The Paul Winchell Show (1950), the "Count Dracula" episode.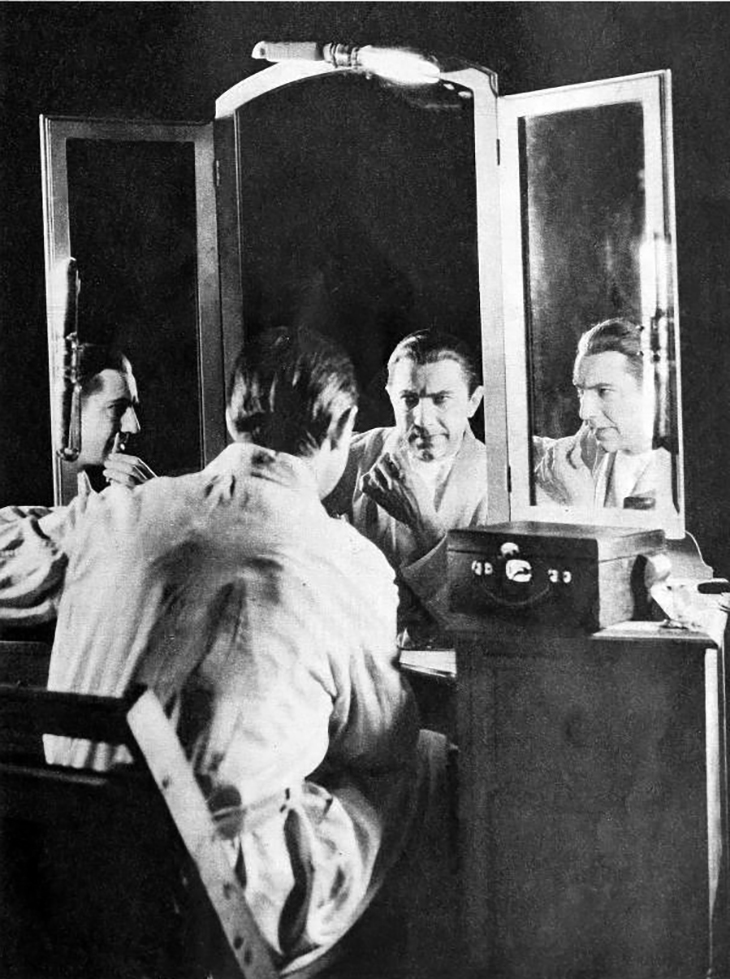 (Bela Lugosi 1931 Photo: Silver Screen)
Bela Lugosi 's first two marriages each lasted three years before ending in divorce. Famed "It Girl" actress Clara Bow was cited as a co-respondent by Lugosi's third wife Beatrice Weeks when she sued him for divorce, a scant 4 months after their 1929 wedding.
Bela's only child, son Bela Jr., was with his fourth wife, Lillian Arch (m. 1933 – div. 1953); Bela  Jr. dabbled in movies himself before becoming a lawyer. Lillian had begun working for actor Brian Donlevy as his assistant for the radio /TV series Dangerous Assignment (1949-1953), and she married Donlevy over a decade later, in 1966. Lugosi married his fifth wife Hope Lininger in 1955, and left her a widow when he died the following year.
Dream a Little Dream of Me Recorded By Ozzie Nelson
(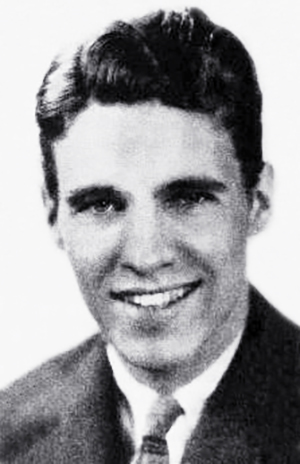 Ozzie Nelson 1931 Photo: Radio Digest)
With lyrics by Gus Kahn, music by Fabian Andre and Wilbur Schwandt, Dream a Little Dream of Me was first recorded in February 1931 by bandleader Ozzie Nelson and his Orchestra, with Ozzie singing.
Competing bandleader Wayne King and his Orchestra (sung by Ernie Birchill) also recorded Dream a Little of Dream of Me that February.  
Other artists that recorded Dream a Little Dream of Me include Kate Smith, Doris Day, Nat King Cole, The Mamas & The Papas, Frankie Laine, Ella Fitzgerald, Vaughn Monroe, Bing Crosby, Bob Crosby & Georgia Gibbs, Dinah Shore, Al Martino, Dean Martin, Henry Mancini, Anne Murray, Robbie Williams ,and more recently, Michael Bublé, Barry Manilow, and Eddie Vedder.
This tribute to the life of Ozzie (and Harriet Nelson) is set to his 1931 recording of Dream a Little of Dream of Me.
Dream a Little Dream of Me was heard on the inaugural broadcast of CBS TV, way back in 1931. Since then, different versions of Dream a Little Dream of Me have been featured on episodes of TV series such as The Undoing (sung by Nicole Kidman), The Marvelous Mrs. Maisel, Bates Motel, The Blacklist, Boardwalk Empire, American Horror Story, Mad Men, Glee, Supernatural, CSI: Crime Scene Investigation, Father Dowling Mysteries, and The Days and Nights of Molly Dodd.
The 1989 romantic comedy movie Dream a Little Dream starring Corey Feldman, Corey Haim, Piper Laurie, Harry Dean Stanton, and Jason Robards, has Mel Tormé crooning the lyrics to Dream a Little Dream of me in the soundtrack. Other feature film soundtracks that Dream a Little Dream of Me can be heard on, are Leap Year (2010), The Devil Wears Prada (2006), Paycheck (2003), Deconstructing Harry (1997), Grumpier Old Men (1995), The Dream Team (1989), and Bert Rigby, You're a Fool (1989).
Alka-Seltzer Is Introduced – An Advertising Success Story
Developed by Dr. Miles Laboratories Inc.'s head chemist Maurice Treneer, antacid and pain reliever Alka-Seltzer ("Plop, plop. Fizz, fizz. Oh, what a relief it is!") was introduced to the market in 1931. How did a product introduced before television and the internet, quickly get to be an international household name – and still is, 90 years later?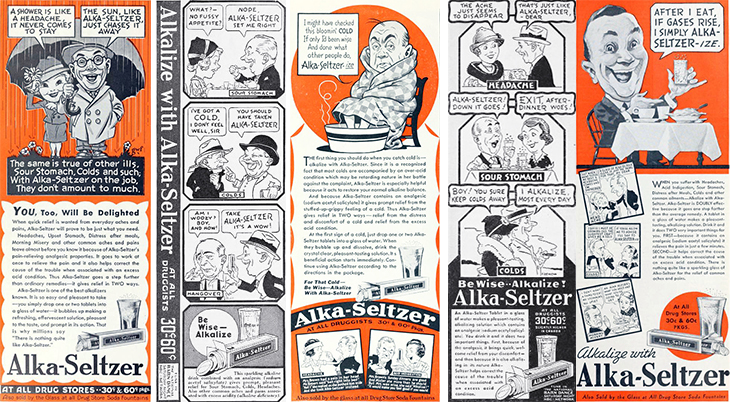 (1936-1938 Alka Seltzer Advertisements: Hollywood, Silver Screen, Photoplay)
Dr. Miles Laboratories was founded by Dr. Franklin Lawrence Miles and the Beardsley family in 1884 (as Dr. Miles Medical Company),and produced the Historical Alamanac for 52 years "before the paper shortage killed it". 
Brothers A.H. Beardsley and Charley Beardsley first tested local radio advertising of their Nervine product in 1928 by sponsoring the one-minute radio program Miles Historical Almanac.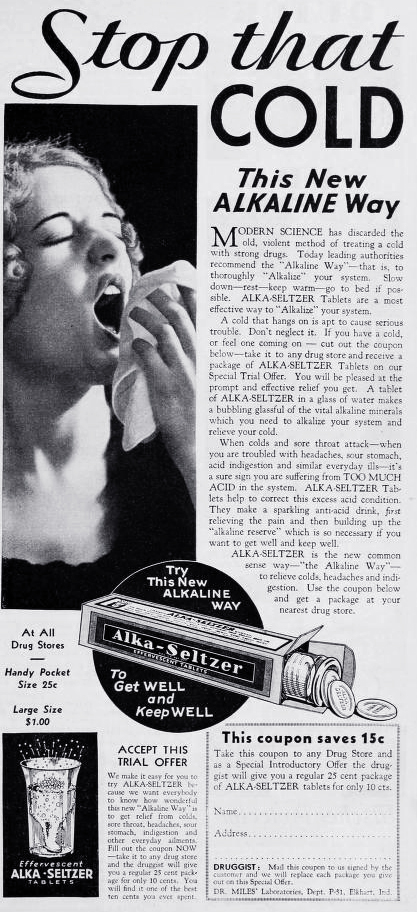 (Alka Seltzer 1931 Ad: Photoplay)
According to the Dr. Miles Laboratories Inc. Advertising Manager H.S. Thompson, sales jumped after Alka-Seltzer began advertising heavily on radio. Miles Labs sponsored the radio programs National Barn Dance and homespun philosopher Uncle Ezra in 1933 – a relationship which continued until 1946.
Ahead of the curve, Miles Laboratories began using A.C. Nielsen marketing research in the early 1930s to inform their advertising efforts.
Alka-Seltzer advertising promoted it as a cure-all for everything from a head-ache, to heartburn, and even the common cold. 
By 1936 Alka Seltzer was being advertised heavily in print in the U.S., as well as in Canada and Europe. Alka-Seltzer began sponsoring the Comedy Stars of Broadway radio series in September 1937, and by the end of 1938 it was also advertised on movie theatre screens, and in Spanish-speaking countries via the Cine-Mundial magazine.
During the 1940s, Alka-Seltzer began sponsoring additional radio series – Quiz Kids, Lum and Abner, Newsroom of the Air, News of the World, and Queen For a Day.
In 1940 Did I Say That was broadcast on radio in Canada, sponsored by Alka-Seltzer.
(1940 Alka Seltzer Advertisements: Hollywood & Modern Screen)
When National Barn Dance was retired in 1946 after 13 years, the company sponsored it's on-air replacement series starting that year – The Roy Rogers Show.
Other radio programs sponsored by Alka Seltzer included Herb Shriner Time, the radio soap opera Hilltop House, One Man's Family, Break the Bank (radio version), and Morgan Beatty and the News. 
The Speedy animated character was introduced in 1951, to promote the fast relief offered by Alka-Seltzer.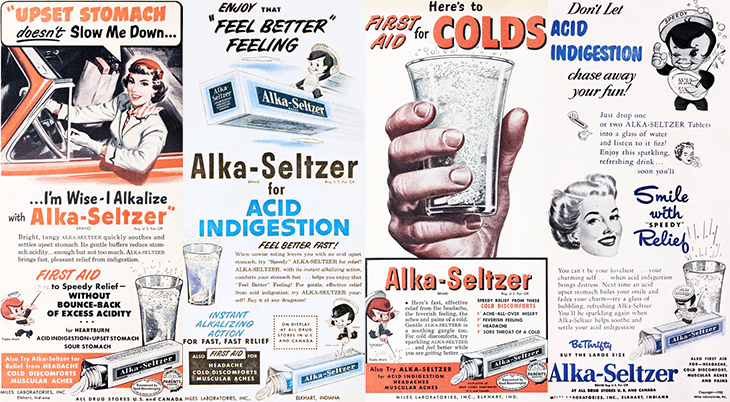 (1952-1953 Alka Seltzer Advertisements: Photoplay & Radio-TV Mirror)
Former silent film star and comedic actor Buster Keaton appeared in 1950s television commercials with Speedy.
The now-famous Alka-Seltzer song/slogan "Plop, plop. Fizz, fizz. Oh, what a relief it is!" was sung by Dick Beals, voice of Speedy. Adman Paul Margulies (actress Julianna Margulies' father) approved the jingle written by Tom Dawes. 
In addition to adding sponsorship of the radio program Just Plain Bill in 1955, in the 1950s Alka-Seltzer sponsored early versions of television game shows such as The Price is Right and Truth or Consequences. Their TV sponsorship included these popular 1950s TV series:
The Tennessee Ernie Ford Show 
The Man Called X, starring Barry Sullivan
Harbor Command, with Wendell Corey
Broken Arrow, starring John Lupton and Michael Ansara
Manhunt, starring Victory Jory and Patrick McVey
The Mickey Mouse Club
Rescue 8 with Jim Davis
Divorce Court
Ivanhoe, a British television series starring Roger Moore
Miles Labs VP of Sales & Advertising told Broadcasting Telecasting that the company spent almost $20 million a year in radio and television advertising in 1958.
During the 1960s, actor George Raft (movie mob kingpin in many 1930s-1940s films) starred in an Alka-Seltzer advertisement:
Aided by the magic of effective advertising, Alka-Seltzer has continued to thrive over 9 decades. Miles Laboratories was bought by giant pharmaceutical company Bayer AG in 1979, and absorbed into the parent company in 1995, but the product brand name Alka-Seltzer lives on untouched.
*Images are believed to be in the public domain or Creative Commons licensed & sourced via Wikimedia Commons, Vimeo, YouTube, or Flickr, unless otherwise noted.*