November 8th Birthdays
If you were born on November 8th, you share a celebrity birthday with these famous people: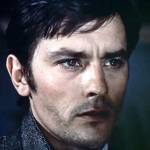 Alain Delon is 87 (ex of Nathalie Barthelemy; ex-partner of Romy Schneider)
French-Swiss movie producer and actor (Texas Across the River; Christine; The Sicilian Clan; Purple Noon; Rocco and His Brothers; L'Eclisse; Marco Polo; The Leopard; Lost Command; Once a Thief; The Yellow Rolls-Royce; Scorpio; Red Sun; Zorro), born November 8, 1935. (Alain Delon 1968 Farewell Friend Trailer)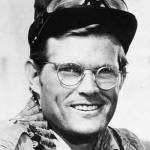 Lawrence P. Casey is 82
American actor of TV (Rodney Harrington on Return to Peyton Place; Pvt. Mark Hitchcock on The Rat Patrol; Knots Landing; The Rockford Files) & movies (Massacre Harbor; The Gay Deceivers; The Student Nurses; Acapulco Gold; Good Guys Wear Black), born November 8, 1940. (Lawrence P. Casey c. 1967 Photo)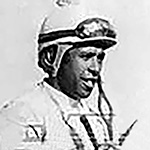 Angel Cordero Jr. is 80
U.S. Racing Hall of Fame Puerto Rican-American jockey, winner of 7000+ horse races, 3x Eclipse Award for Outstanding Jockey & Kentucky Derby winner (Cannonade 1974; Bold Forbes 1976; Spend a Buck 1985), born November 8, 1942. (Angel Cordero Jr. c 1970s Photo)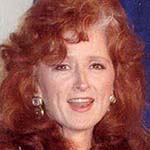 Bonnie Raitt is 73 (ex of Michael O'Keefe)
Grammy-winning Rock & Roll Hall of Fame American singer-songwriter (Have a Heart; Nick of Time; Something to Talk About; Love Sneakin' Up on You; Rock Steady; Thing Called Love; No Way to Treat a Lady; I Can't Make You Love Me), born November 8, 1949. (Bonnie Raitt 1990 Photo: Alan Light)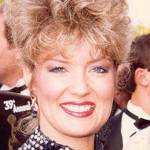 Mary Hart is 72 (nee Mary Johanna Harum; married Burt Sugarman)
American Miss South Dakota 1970 pageant winner, model (Hanes pantyhose), TV actress, reporter and host (Entertainment Tonight – 1982-2020; Evening; The Regis Philbin Show; newswoman Betty Howard on Days of Our Lives), born November 8, 1950. (Mary Hart 1987 Photo: Alan Light)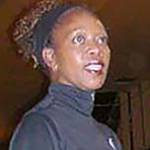 Alfre Woodard is 70
Emmy Award-winning American actress of stage, TV (Miss Evers' Boys; Luke Cage; Desperate Housewives; St. Elsewhere; Memphis Beat; Empire), and movies (Cross Creek; How to Make an American Quilt; 12 Years a Slave; Fatherhood) born November 8, 1952. (Alfre Woodard 2008 Photo: Richard Renner)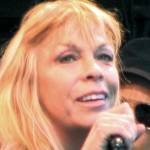 Rickie Lee Jones is 68
Grammy Award-winning American musician, rock, jazz & pop songwriter and singer (Chuck E.'s In Love; Young Blood; Woody and Dutch on the Slow Train to Peking; Pirates [So Long Lonely Avenue]; Satellites; A Lucky Guy; The Last Chance Texaco), born November 8, 1954. (Rickie Lee Jones 2007 Photo: ccbarr)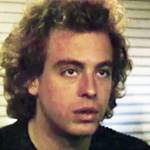 Leif Garrett is 61 (nee Leif Per Nervik; ex partner of Nicollette Sheridan)
American 1970s teen idol, singer (I Was Made for Dancin'), actor of stage, TV (World's Dumbest; Three for the Road; Apple's Way; The Odd Couple; Family) and movies (Walking Tall films; Skateboard; Longshot; The Outsiders; Macon County Line; Party Line) born November 8, 1961. (Leif Garrett 1985 Shaker Run)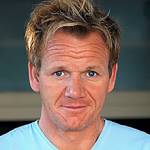 Gordon Ramsay is 56 (nee Gordon James Ramsay Jr.)
Scottish restaurateur (Restaurant Gordon Ramsay), producer, judge & chef of TV (Hell's Kitchen; MasterChef; Ramsay's Kitchen Nightmares; The F Word; Matilda and the Ramsay Bunch; Masterchef Junior; Hotel Hell), born November 8, 1966. (Gordon Ramsay 2010 Photo: gordonramsaysubmissions)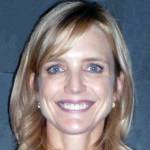 Courtney Thorne-Smith is 55 (ex-partner of Andrew Shue)
American actress of TV (Cheryl on According to Jim; Alison Parker on Melrose Place; Georgia Thomas on Ally McBeal & Ally; Lyndsey Mackelroy on Two and a Half Men; Day by Day; L.A. Law; Fast Times) and movies (Summer School; Lucas) born November 8, 1967. (Courtney Thorne-Smith 2013 Photo: anne861)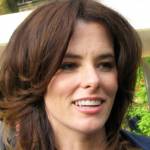 Parker Posey is 54
American actress of TV (Lost in Space; As the World Turns; Boston Legal; The Good Wife) and movies (Broken English; Fay Grim; For Your Consideration;; Superman Returns; Laws of Attraction; You've Got Mail; Clockwatchers; Blade: Trinity) born November 8, 1968. (Parker Posey 2007 Photo: Arnold Gatilao)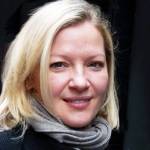 Gretchen Mol is 50
American actress of TV (Gillian Darmody on Boardwalk Empire; Life on Mars; Mozart in the Jungle) & films (The Notorious Bettie Page; The Thirteenth Floor; A Definitely or Maybe; Rounders; An American Affair; Tenure; Finding Graceland; Anesthesia), born November 8, 1972. (Gretchen Mol 2015 Photo: Greg2600)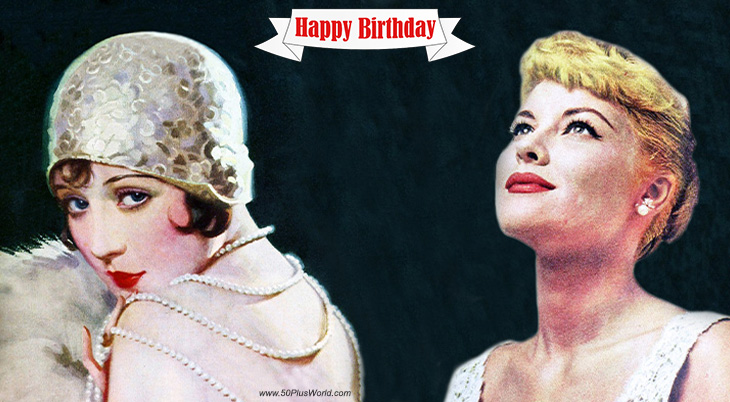 (Marie Prevost 1928: J. W. Collins | Patti Page 1959) 
Happy Birthday to everyone celebrating their birthday on November 8th!
Remember These November 8th Famous Birthdays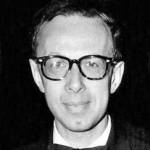 Walter Mirisch (brother of Harold & Marvin Mirisch)
American TV & film producer (In the Heat of the Night; The Magnificent Seven; Same Time, Next Year; Man of the West; Wichita; Mr. Majestyk; Dracula; Midway; Toys in the Attic; Two for the Seesaw; Gray Lady Down; Follow That Dream; Scorpio; The Tall Stranger), president  of The Mirisch Corporation (born Nov. 8, 1921 – died Feb. 24, 2023; age 101). (Walter Mirisch 1960s)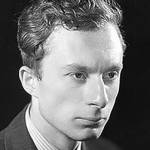 Norman Lloyd (nee Norman Nathan Perlmutter; married Peggy Craven)
American director, producer & actor of TV (Dr. Daniel Auschlander on St. Elsewhere; Seven Days; Alfred Hitchock Presents; The Alfred Hitchcock Hour; The Practice) & films (Spellbound; Saboteur; Dead Poets Society; Limelight; He Ran All the Way; A Place For Heroes; The Unseen; A Letter For Evie; The Southerner) (born Nov. 8, 1914 – died May 11, 2021; age 106). (Norman Lloyd 1937 Photo)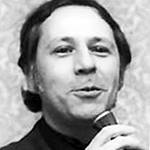 Ben Bova (nee Benjamin William Bova)

Hugo Award-winning American magazine editor (Analog; Omni), President of the National Space Society & Science Fiction Writers of America, science-fiction author (Gremlins, Go Home!; The Star Conquerors; Return to Mars and Grand Tour series) (born Nov. 8, 1932 – died Nov. 29, 2020; age 88). Ben Bova died of COVID-19 complications. (Ben Bova 1974 Photo: Dd-b)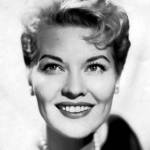 Patti Page (nee Clara Ann Fowler)
American singer (Tennessee Waltz; [How Much is That] Doggie in the Window; Old Cape Cod; All My Love [Bolero]; Allegheny Moon; You Belong to Me; I Went to Your Wedding), actress & TV host (The Patti Page Oldsmobile Show; The Big Record; Elmer Gantry) (born Nov. 8, 1927 – died Jan. 1, 2013; age 85). Patti Page had heart and lung disease before she died. (Patti Page Photo)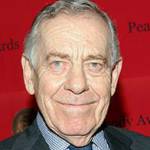 Morley Safer

Emmy Award-winning Canadian-American TV war correspondent (CBC News Magazine), CBS News broadcast journalist and reporter (60 Minutes), and documentary narrator (Saigon; Exodus 1947; The Sixties; Being Canadian; Breaking the News) (born Nov. 8, 1931 – died May 19, 2016; age 84). Morley Safer died of pneumonia. (Morley Safer 2008 Photo: Peabody Awards)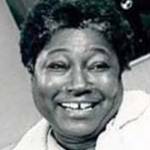 Esther Rolle

Emmy Award-winning American dancer, singer and actress of stage, TV (Florida Evans on Good Times & Maude; One Life to Live; Summer of My German Soldier; Flamingo Road) and films (Driving Miss Daisy; The Mighty Quinn; House of Cards) (born Nov. 8, 1920 – died Nov. 17, 1998; age 78). Esther Rolle died of diabetes complications. (Esther Rolle 1974 Photo: The Morning Call)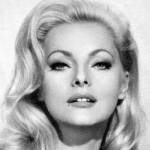 Virna Lisi (nee Virna Pieralisi)
Italian TV & movie actress (Not with My Wife, You Don't!; The Secret of Santa Vittoria; Duel of the Titans; Eva; Anyone Can Play; The Black Tulip; How to Murder Your Wife; The Heist; Footloose; White Fang; The Statue; Arabella; I Love N.Y.; Duel of the Titans; Miss Right; La Reine Margot) (born Nov. 8, 1936 – died Dec. 18, 2014; age 78). Virna Lisi died of lung cancer. (Virna Lisi Photo)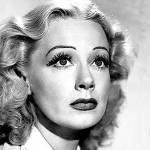 June Havoc (nee Ellen June Evangeline Hovick; married William Spier)

Canadian-American actress of stage, TV (Willa Dodger on Willy; General Hospital; Search for Tomorrow), movies (The Story of Molly X; Gentleman's Agreement; Four Jacks and a Jill; Brewster's Millions; Hello, Frisco, Hello; The Iron Curtain; Chicago Deadline; Intrigue), and sister of Gypsy Rose Lee (born Nov. 8, 1912 – died Mar. 28, 2010; age 97). (June Havoc 1950s: Theater World)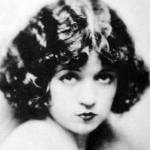 Marie Prevost (nee Marie Bickford Dunn; ex of Kenneth Harlan)
Canadian actress of 1930s movies (Three Wise Girls; Hands Across the Table; Reckless Living; The Sin of Madelon Claudet) Mack Sennett Bathing Beauty, & silent film star (Up in Mabel's Room; Seven Sinners; The Sideshow; The Beautiful and Damned) (born Nov. 8, 1896 – died Jan. 21, 1937; age 40). Marie Prevost died of acute alcoholism. (Marie Prevost 1924: Alfred Cheney Johnston)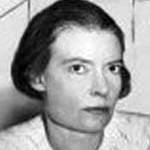 Dorothy Day
American journalist, social activist, pacifist, co-founder of the Catholic Worker Movement, cofounder and editor of the Catholic Worker newspaper, and women's rights suffragist (Silent Sentinels), (born Nov. 8, 1897 – died Nov. 29, 1980; age 83). Cause of death for Dorothy Day was a heart attack. (Dorothy Day 1934 Photo: New York World-Telegram & Sun)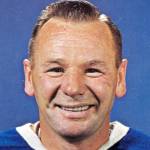 Johnny Bower (nee John William Kiszkan; "The China Wall")
Hockey Hall of Fame Canadian professional hockey player, NHL goaltender (Toronto Maple Leafs – 1962-1964 & 1967 Stanley Cup champs; New York Rangers), 2-time Vezina Trophy winner (1961, 1965), and 3-time Calder Cup winner (born Nov. 8, 1924 – died Dec. 26, 2017; age 93). Johnny Bower died of pneumonia. (Johnny Bower 1963-1964 Photo: Chex Cereal)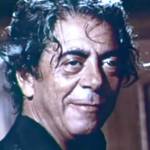 Robert Strauss
American character actor of stage, radio (Mrs. Wiggs of the Cabbage Patch; Our Gal Sunday), TV (Mona McCluskey; Bewitched) and movies (Stalag 17; Frankie and Johnny; The Seven Year Itch; The Man With the Golden Arm; L'il Abner; Jumping Jacks) (born Nov. 8, 1913 – died Feb. 20, 1975; age 61). Robert Strauss died of a stroke. (Robert Strauss 1960 September Storm)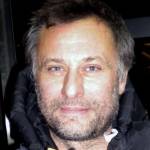 Michael Nyqvist (nee Rolf Åke Mikael Nyqvist)
Swedish actor of TV (John Banck on Beck; Zero Hour; Millenium) and movies (The Girl with the Dragon Tattoo; The Girl Who Played With Fire; The Girl Who Kicked the Hornet's Nest; Mission: Impossible – Ghost Protocol; As It Is in Heaven) (born Nov. 8, 1960 – June 27, 2017; age 56). Michael Nyqvist died of lung cancer. (Michael Nyqvist 2009 Photo: Jacob Truedson Dmitz for CabarEng)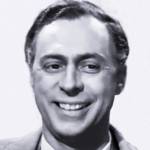 Gene Saks (nee Jean Michael Saks; ex of Bea Arthur)
Tony Award-winning American director (Barefoot in the Park; The Odd Couple; Cactus Flower; Mame; Brighton Beach Memoirs; A Fine Romance) & actor of stage, TV, and movies (The Prisoner of Second Avenue; The One and Only; I.Q.; Deconstructing Harry; Nobody's Fool) (born Nov. 8, 1921 – died Mar. 28, 2015; age 93). Gene Saks died of pneumonia. (Gene Saks 1965 A Thousand Clowns)
British-American fly fisherman & author, painter, poster artist, illustrator of children's books (The Life and Strange Adventures of Robinson Crusoe) and magazine covers (Harper's Bazar; The Ladies' Home Journal; Scribner's Magazine) (born Nov. 6, 1857 – died July 29, 1926; age 68). Louis Rhead died of a heart attack. (Louis Rhead c. 1907 Photo: A Collection of Book Plates)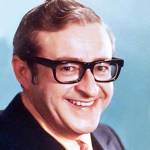 Joe Flynn (nee Joseph Anthony Flynn III)
American actor of stage, TV (Capt. Wallace Binghampton on McHale's Navy; The Adventures of Ozzie and Harriet; The Life of Riley) & films (The Barefoot Executive; The Strongest Man in the World; The Computer Wore Tennis Shoes; How to Frame a Figg) (born Nov. 8, 1924 – died July 19, 1974; age 49). Joe Flynn died of a heart attack. (Joe Flynn 1970 The Tim Conway Show: CBS)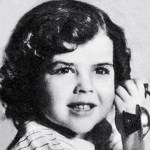 Darla Hood
American 1930s Our Gang / Little Rascals comedy shorts child actress (Helping Hands; Alfalfa's Double; The Little Ranger; Fishy Tales; Second Childhood), singer & actress of stage, TV (The Ken Murray Show) & movies (The Bat; The Bohemian Girl) (born Nov. 8, 1931 – died June 13, 1979; age 47). Darla Hood died of heart failure after an appendectomy. (Darla Hood 1936)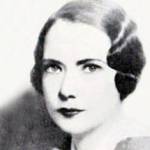 Margaret Mitchell (aka Peggy Mitchell)
Pulitzer Prize & National Book Award-winning American journalist (The Atlanta Journal Sunday Magazine), short story writer, and fiction author best known for her prize-winning first and only novel (Gone With the Wind) (born Nov. 8, 1900 – died Aug. 16, 1949; age 48). Margaret Mitchell was hit by a car while crossing the street, and died 5 days later. (Margaret Mitchell 1940)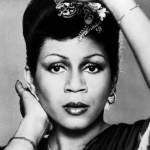 Minnie Riperton ("Queen of the Whistle Register"; mother of Maya Rudolph)
American singer-songwriter solo (Lovin' You; Me Against the World; Les Fleurs; Memory Lane; Lover and Friend; Check the Rhime; Inside My Love), and backing vocalist for Chess Records artists (Etta James; Bo Diddley; Muddy Waters; Chuck Berry) (born Nov. 8, 1947 – died July 12, 1979; age 31). Minnie Riperton died of breast cancer. (Minnie Riperton 1977: Epic Records)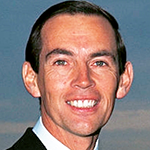 Dr. Christiaan Barnard

Pioneering South African intestinal and heart surgeon who performed the first heart transplant (human to human) in December 1967, developed a technique to solve infantile intestinal atresia, and non-fiction author (Your Healthy Heart) (born Nov. 8, 1922 – died Sept. 2, 2001; age 78). Christiaan Barnard died of a severe asthma attack. (Dr. Christiaan Barnard 1968 Photo)
*Images are public domain or Creative Commons licensed & sourced via Wikimedia Commons, Vimeo, YouTube, or Flickr, unless otherwise noted*