May 19th Birthdays
If you were born on May 19th you share a birthday with these famous people: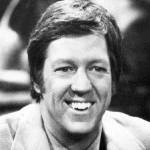 David Hartman is 84
Octogenarian American actor of TV (Dr. Paul Hunter on The Bold Ones: The New Doctors; Lucas Tanner; The Virginian) and movies (The Ballad of Josie; Nobody's Perfect), and Emmy Award-winning narrator and host (Good Morning America), born May 19, 1935. (David Hartman 1976 Photo: ABC TV)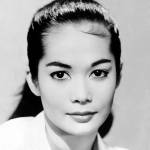 Nancy Kwan is 80 (nee Ka Shen Kwan)
Hong Kong-American singer-dancer-actress of TV (Noble House) & movies (The World of Suzie Wong; Flower Drum Song; Fate is the Hunter; The Wrecking Crew; Dragon: The Bruce Lee Story; Arrivederci, Baby!), and senior born May 19, 1939. (Nancy Kwan c. 1960 Photo: Film Star Vintage)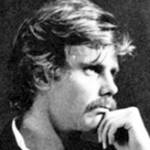 James Fox is 80 (nee William Fox)
Octogenarian English senior citizen, actor of TV and films (The Miniver Story; Those Magnificent Men in Their Flying Machines; King Rat; Thoroughly Modern Millie; A Passage to India; Patriot Games; The Servant; Absolute Beginners), born May 19, 1939. (James Fox Photo: kate gabrielle)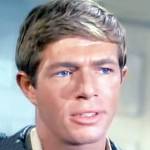 Stephen Young is 80 (nee Stephen Levy)
Octogenarian Canadian actor of TV (Ben Caldwell on Judd for the Defense; Nick King on Seaway) and movies (The Thin Red Line; Affair with a Killer; Patton; Breaking Point; Lifeguard; The Clown Murders; Spring Fever; Scorned; Deadline; Charlie Bartlett), born May 19, 1939. (Stephen Young 1966 12 O'Clock High)
Pete Townshend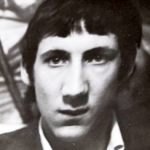 is 74 (nee Peter Dennis Blandford Townshend)
English lead guitarist, singer-songwriter (Rough Boys), for Rock & Roll Hall of Fame band The Who (I Can't Explain; My Generation; Pinball Wizard; Baba O'Riley; Won't Get Fooled Again; Who Are You; I Can See For Miles; ), and septuagenarian born May 19, 1945. (Pete Townshend 1960s Photo)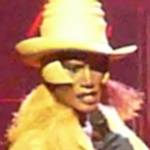 Grace Jones is 71
Jamaican-American senior, fashion model, disco, reggae and dance music singer-songwriter (Slave to the Rhythm; I Need a Man; Sex Drive; Pull Up to the Bumper), and actress (Conan the Destroyer; A View to a Kill; Vamp; Boomerang; Gordon's War) born May 19, 1948. (Grace Jones 2009 Photo: Andy)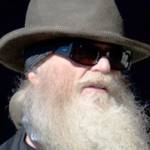 Dusty Hill is 70 (nee Joseph Michael Hill; "Duster") 
American bass guitarist and singer for rock group ZZ Top (Legs; Gimme All Your Lovin'; Got Me Under Pressure; Sharp Dressed Man; I Thank You; Tush; Sleeping Bag; Cheap Sunglasses; Give It Up; Tush; Rough Boy; Doubleback; Concrete and Steel), born May 19, 1949. (Dusty Hill 2010 Photo: Antti Salonen)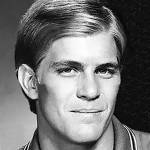 Steven Ford is 63

American host & actor of TV (The Young and the Restless; Secret Service), movies (When Harry Met Sally; The Eleventh Commandment; Twenty Dollar Star; Against The Law; Midnight Blue), and son of former U.S. President Gerald Ford & First Lady Betty Ford, born May 19, 1956. (Steven Ford 1981 Photo: CBS)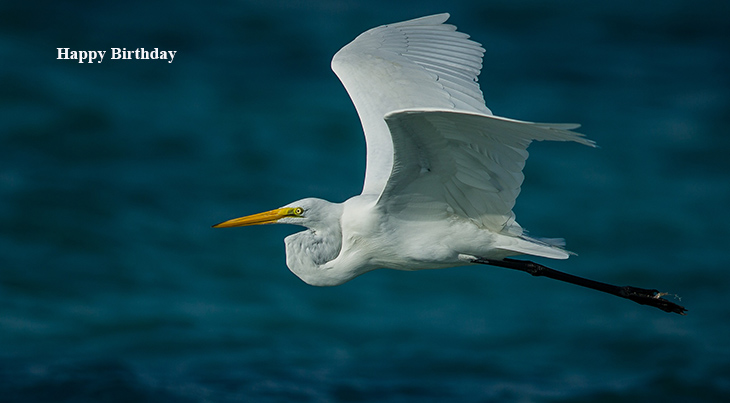 (Crane Photo: John  Cobb via Unsplash)
Happy Birthday to everyone celebrating their birthday on May 19th!
And remembering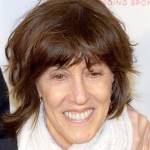 Nora Ephron
American reporter (New York Post), author, movie screenwriter, director and producer (Heartburn; Silkwood; When Harry Met Sally...; Sleepless in Seattle; You've Got Mail; Julie and Julia; Bewitched; Michael) (born May 19, 1941 - died June 26, 2012; age 71). Nora Ephron had acute myeloid leukemia and died of pneumonia. (Nora Ephron 2010 Photo: David Shankbone)
Bruce Bennett (nee Harold Herman Brix)
American Olympic athlete (1928 shot put silver), actor of TV (Perry Mason) and movies (The New Adventures of Tarzan; Dark Passage; The Treasure of the Sierra Madre; The Younger Brothers; Dragonfly Squadron; Daniel Boone, Trail Blazer) (born May 19, 1906 - died Feb. 24, 2007; age 100). Bruce Bennett died of broken hip complications. (Bruce Bennett 1945 Mildred Pierce Trailer)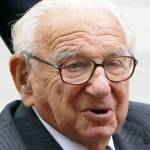 Nicholas Winton (nee Nicholas George Wertheim; "The British Schindler")

English humanitarian who arranged for the rescue of over 600 Jewish children from Nazi occupied Czechoslovakia, transporting them via the Netherlands into Britain ("Czech Kindertransport") just before World War II began (born May 19, 1909 - died July 1, 2015; age 106). Nicholas Winton died of cardio-respiratory failure. (Nicholas Winton 2007 Photo: Li-sung)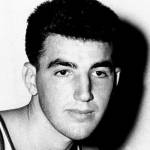 Dolph Schayes (nee Adolph Schayes)
Naismith Memorial Basketball Hall of Fame American NBA 12-time All-Star (1951-1962) professional basketball player (Syracuse Nationals; Philadelphia 76ers), 1955 NBA champion, 1966 NBA Coach of the Year (Philadelphia 76ers) (born May 19, 1928 - died Dec. 10, 2015; age 87). Dolph Schayes died of cancer. (Dolph Schayes 1950 Photo: Sport Magazine Archives)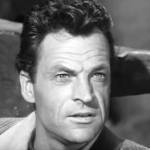 David McLean (nee Eugene Joseph Huth)
American actor of Marlboro Man cigarette commercials, TV series (Tate; Days of Our Lives; Death Valley Days; The Streets of San Francisco; Laramie; Bonanza; The Virginian), and feature films (The Strangler; Nevada Smith; The Right Approach; The Silent Call; X-15) (born May 19, 1922 - died Oct. 12, 1995; age 73). David McLean died of lung cancer. (David McLean 1960 Tate)
*Images are public domain or Creative Commons licensed & sourced via Wikimedia Commons, Vimeo, or Flickr, unless otherwise noted*