February 9th Birthdays
If you were born on February 9th you share a birthday with these famous people: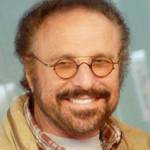 Barry Mann is 81 (nee Barry Imberman)

Rock & Roll Hall of Fame and Grammy Award-winning octogenarian American songwriter (I Love How You Love Me; We Gotta Get out of This Place; You've Lost That Lovin' Feelin'; Sometimes When We Touch; Don't Know Much), born February 9, 1939. (Barry Mann 2012 Photo: Angela George)
Carole King is 78 (nee Carol Joan Klein)
Grammy Award-winning Songwriters and Rock & Roll Halls of Fame American singer-songwriter (It's Too Late; You've Got A Friend; One Fine Day; I'm Into Something Good; Nightingale), born February 9, 1942. (Carole King 2011 Photo: F.O. of Representative Eni Faleomavaega of American Samoa)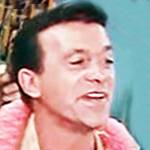 Joe Pesci is 77 (nee Joseph Frank Pesci)

Septuagenarian senior citizen and Academy Award-winning American actor in movies (Raging Bull; Goodfellas; Casino; Lethal Weapon 2; My Cousin Vinny; Home Alone 2; Betsy's Wedding; JFK; Man on Fire; Gone Fishin'; Easy Money; A Bronx Tale) born February 9, 1943. (Joe Pesci 1966 The Lucy Show)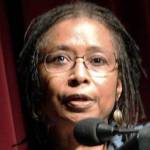 Alice Walker is 76
American feminist, civil rights activist, writer, poet, Pulitzer Prize-winning novelist (The Color Purple; Meridian; Possessing the Secret of Joy; The Temple of My Familiar; Now is the Time to Open Your Heart), and septuagenarian, born February 9, 1944. (Alice Walker 2007 Photo: Virginia DeBolt)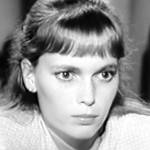 Mia Farrow is 75 (nee María de Lourdes Villiers Farrow)
American actress of stage, TV (Peyton Place) and movies (Rosemary's Baby; The Great Gatsby; Death on the Nile; The Purple Rose of Cairo; The Omen; Secret Ceremony; Hannah and Her Sisters; Broadway Danny Rose; Reckless; Miami Rhapsody; The Ex), born Feb. 9, 1945. (Mia Farrow 1966 Peyton Place)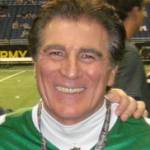 Vince Papale is 74 ("Rocky")
American septuagenarian senior citizen, colorectal cancer spokesperson, retired NFL football wide receiver, Philadelphia Eagles player (1978 Eagles Man of the Year), and inspiration for the 2006 movie Invincible, born February 9, 1946. (Vince Papale 2009 Photo: www.PhilipNelson.org)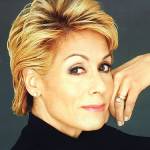 Judith Light is 71
Tony and Emmy Award-winning American actress of stage, TV (Angela Bower on Who's The Boss; Phenom; Ugly Betty; Transparent; Law & Order: Special Victims Unit; One Life to Live; Dallas; The Simple Life; The Stones), and movies, born Feb. 9, 1949. (Judith Light 2008 Photo: TAO Management)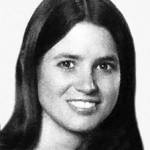 Penny Peyser is 69 (nee Penelope Allison Peyser)
American actress of TV (Crazy Like a Fox; The Tony Randall Show; Knots Landing; Rich Man, Poor Man – Book II; The Blue and the Gray) and movies (The In-Laws; The Frisco Kid; Indecent Behavior), screenwriter, and filmmaker, born February 9, 1951. (Penny Peyser 1977 The Tony Randall Show Photo: CBS TV)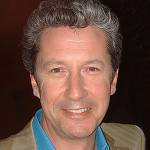 Charles Shaughnessy is 65 (5th Baron Shaughnessy)
Daytime Emmy Award-winning English 60+ actor and host of movies, stage, & TV (Maxwell Sheffield on The Nanny; Shane Donovan on Days of Our Lives; Saints & Sinners; Here's a Thought With Charles Shaughnessy; Jury; The Bay), born February 9, 1955. (Charles Shaughnessy 2007 Photo: Kevin Tostado)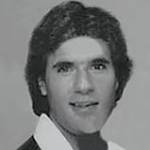 Jim J. Bullock is 65 (nee James Jackson Bullock)
American voice over artist and actor of stage, TV (Monroe Ficus on Too Close For Comfort; The Bold and the Beautiful; Hollywood Squares; Alf; Queer Duck; Ned's Declassified School Survival Guide) and movies (Spaceballs; Full Moon High; Switch), born February 9, 1955. (Jim J. Bullock 1981 Photo: ABC TV)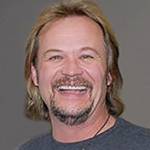 Travis Tritt is 57 (nee James Travis Tritt)
Grammy Award-winning 55+ American actor and country music singer-songwriter (Best of Intentions; Foolish Pride; Help Me Hold On; Anymore; Can I Trust You With My Heart; It's a Great Day to Be Alive; I'm Gonna Be Somebody), born February 9, 1963. (Travis Tritt 2007 Photo: freddthompson)
(Hot Chocolate and Ice Cream Bar Photo: Olena Sergienko via Unsplash)
Happy Birthday to everyone celebrating their birthday on February 9th!
And remembering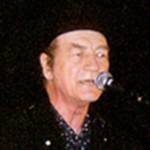 Stompin' Tom Connors (nee Charles Thomas Connors; aka Tommy Messer)
Canadian singer-songwriter (The Hockey Song; The Consumer; Big Joe Mufferaw; Bud the Spud; Moon-Man Newfie; Ketchup Song; Sudbury Saturday Night), TV host (Stompin' Tom's Canada; Across This Land) (born Feb. 9, 1936 – died Mar. 6, 2013; age 77). Stompin' Tom Connors died of kidney failure. (Stompin' Tom Connors 2002 Photo: 6darlinp at the English language Wikipedia)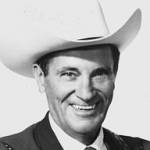 Ernie Tubb (nee Ernest Dale Tubb; "The Texas Troubadour")
American Country Music Hall of Fame singer-songwriter (Walking the Floor Over You; Blue Christmas; Waltz Across Texas; Soldier's Last Letter; It's Been So Long Darling; Rainbow at Midnight; Slippin' Around; Try Me One More Time) (born Feb. 9, 1914 – died Sept. 6, 1984; age 70). Cause of death for Ernie Tubb was emphysema. (Ernest Tubb c. 1964 Photo: Atlas Artist Bureau)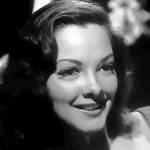 Kathryn Grayson (nee Zelma Kathryn Elisabeth Hedrick)
American soprano opera singer and actress on radio, stage (Madama Butterfly), and in movies (Anchors Aweigh; Show Boat; Kiss Me Kate; Lovely to Look At; Ziegfeld Follies; Till the Clouds Roll By) nee Zelma Kathryn Elisabeth Hedrick (born Feb. 9, 1922 – died Feb. 17, 2010; age 88). Kathryn Grayson died of unknown causes. (Kathryn Grayson Photo: Insomnia Cured Here)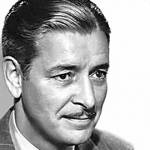 Ronald Colman
Academy Award-winning English actor & host of stage, radio, TV (The Halls of Ivy), and movies (A Double Life; Bulldog Drummond; Condemned; Random Harvest; Kismet; The Talk of the Town; Lost Horizon; Raffles; The Prisoner of Zenda; Under Two Flags) (born Feb. 9, 1891– died May 19, 1958; age 67). Ronald Colman died of acute emphysema. (Ronald Colman 1942 Photo)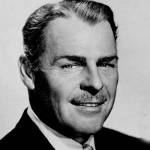 Brian Donlevy (nee Waldo Brian Donlevy)

American actor of TV (Dangerous Assignment) and movies (Destry Rides Again; The Quatermass Xperiment; Beau Geste; The Great McGinty; A Cry in the Night; Command Decision; The Virginian; Canyon Passage; The Glass Key) (born Feb. 9, 1901 – died Apr. 6, 1972; age 71). Brian Donlevy died of throat cancer. (Brian Donlevy 1955 Star Stage Photo: Batten, Barton, Durstine & Osborn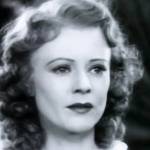 Heather Angel
English actress of stage, TV (Family Affair; Peyton Place), and movies (Mystery of Edwin Drood; Murder in Trinidad; Portia on Trial; Bulldog Drummond's Bride; Berkelely Square; Lifeboat; Cry 'Havoc'; Pride and Prejudice; The Last of the Mohicans; The Saxon Charm) (born Feb. 9, 1909 – died Dec. 13, 1986; age 77). Heather Angel died of cancer. (Heather Angel 1936 Daniel Boone)
*Images are public domain or Creative Commons licensed & sourced via Wikimedia Commons or Flickr, unless otherwise noted*