July 30th Birthdays
If you were born on July 30th you share a birthday with these famous people: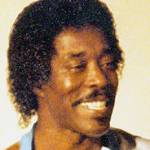 Buddy Guy is 84 (nee George Guy)
Grammy Award-winning Rock & Roll Hall of Fame American blues rock guitarist, session musician, and singer (Born to Play Guitar; Damn Right, I've Got the Blues; Born to Play Guitar; I Got My Eyes on You), born July 30, 1936. (Buddy Guy 1983 Photo: Bubba73)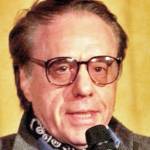 Peter Bogdanovich is 81 (nee Petar Bogdanović)
American movie actor, screenwriter, producer, and director of TV (The Sopranos) & movies (The Last Picture Show; Mask; Paper Moon; The Cat's Meow; What's Up, Doc?; Daisy Miller; Bugsy), movie & TV actor (The Sopranos), born July 30, 1939. (Peter Bogdanovich 2008 Photo: Eliaws)
Paul Anka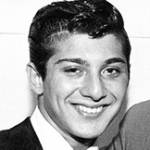 is 79
Canadian-American actor of TV & movies (The Longest Day; Girls Town) & singer-songwriter (Diana, Lonely Boy, Put Your Head on My Shoulder, Puppy Love; You're Having My Baby; My Way; You Are My Destiny), born July 30, 1941. (Paul Anka 1959 Photo: Alvar Kolanen)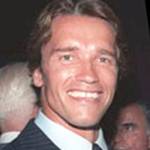 Arnold Schwarzenegger is 73
Austrian-American Mr. Universe 1967, actor (Conan the Barbarian; Terminator; Kindergarten Cop; Total Recall; Commando; The Running Man; The Expendables), and former Governor of California,  born July 30, 1947. (Arnold Schwarzenegger 1984 Photo: Michael Arthur Worden Evans)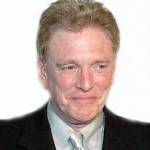 William Atherton is 73 (nee William Robert Atherton Knight Jr.)
American actor of TV (Life; The Practice; Desperate Housewives; Defiance) and movies (Looking for Mr. Goodbar; The Hindenburg; The Day of the Locust; Class of '44; Ghostbusters; Die Hard; No Mercy; The Pelican Brief) born July 30, 1947. (William Atherton 2009 Photo: Ilya Haykinson)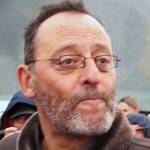 Jean Reno is 72 (nee Juan Moreno y Herrera-Jiménez)
French-Moroccan movie actor (La Femme Nikita; French Kiss; Mission: Impossible; Godzilla; Ronin; Just Visiting; The Pink Panther; The Da Vinci Code; Flyboys; Couples Retreat; Alex Cross; Days and Nights) born July 30, 1948. (Jean Reno 2005 Photo: Julienmorvan)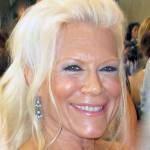 Ilene Kristen is 70 (nee Ilene Schatz)
American actress of TV (Delia Ryan on Ryan's Hope & General Hospital; Roxy Balsom on One Life to Live; Madeline on Another World; Loving; The Bay) and movies (The Lady in Red; The Signs of the Cross), born July 30, 1952. (Ilene Kristen 2014 Photo: Greg Hernandez)
Ken Olin is 66

American TV producer, director, &actor of TV (Michael Steadman on Thirtysomething; David Caplan on Brothers & Sisters; Alias; This is Us; L.A. Doctors; Hill Street Blues; Falcon Crest; Sleepy Hollow; Zoo) and movies ('Til There Was You), born July 30, 1954. (Ken Olin 1990 Photo: Alan Light)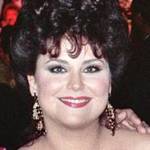 Delta Burke is 64
American actress of stage, TV (Suzanne Sugarbaker on Designing Women & Women of the House; Diane Barrow on 1st & Ten: The Championship; Filthy Rich; Delta; The Chisholms; DAG; Popular; Boston Legal) and movies (What Women Want), born July 30, 1956. (Delta Burke 1990 Photo: Alan Light) 
Richard Burgi is 62
American actor of movies & TV (Det. Jim Ellison on The Sentinel; Karl Mayer on Desperate Housewives; Chad Rollo on Another World; Paul Hornsby on General Hospital; Days of Our Lives; As the World Turns; One Life to Live; 24; One West Waikiki; The District; One Tree Hill; Judging Amy; Point Pleasant; Harper's Island; Body of Proof), born July 30, 1958.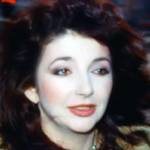 Kate Bush is 62 (nee Catherine Bush)
British 60+ producer, musician, singer & songwriter (Running Up That Hill; Wuthering Heights; The Man with the Child in His Eyes; Don't Give Up [Peter Gabriel duet]; Rubberband Girl; Hounds of Love; King of the Mountain), born July 30, 1958. (Kate Bush 1986 Photo: Philip Chappell aka Squidney)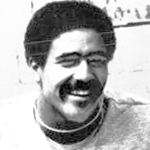 Daley Thompson is 62
Sixty-plus English retired track & field athlete, 2-time Olympic Games decathlon gold medalist (1980 Moscow; 1984 Los Angeles), 1983 Decathlon World Champion, 4-time decathlete world-record holder, and fitness instructor, born July 30, 1958. (Daley Thompson 1980 Photo: APWirephoto)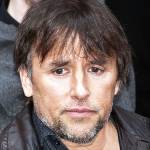 Richard Linklater is 60
American producer, director, screenwriter, & actor of TV and movies (Dazed and Confused; Boyhood; A Scanner Darkly; Before Sunset; Slacker; Fast Food Nation; The Newton Boys; Bad News Bears; Bernie; Before Midnight; School of Rock), born July 30, 1960. (Richard Linklater 2013 Photo: Siebbi)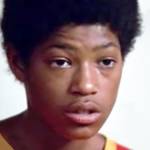 Laurence Fishburne is 59 (aka Larry Fishburne)

Tony & Emmy Award-winning American actor of stage, TV (CSI: Crime Scene Investigation; Black-ish; Hannibal; One Life to Live) and movies (What's Love Got to Do With It; The Matrix; The Cotton Club; Boyz n the Hood; Just Cause), born July 30, 1961. (Laurence Fishburne 1975 Cornbread, Earl and Me)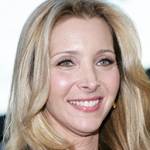 Lisa Kudrow is 57
Emmy Award-winning American screenwriter & actress of TV (Phoebe Buffay on Friends; Fiona Wallace on Web Therapy; The Comeback; Mad About You) and movies (Romy and Michele's High School Reunion; The Opposite of Sex; Analyze This; Lucky Numbers), born July 30, 1963. (Lisa Kudrow 2009 Photo: Lan Bui)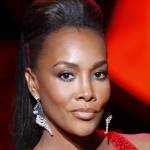 Vivica A. Fox is 56 (nee Vivica Anjanette Fox)
American producer, host & actress of TV (Days of Our Lives; Generations; The Young and the Restless; 1-800-Missing; Curb Your Enthusiasm; Empire) and movies (Batman & Robin; Soul Food; Teaching Mrs. Tingle; Boat Trip; Kill Bill films), born July 30, 1964. (Vivica Fox 2009 Photo: The Heart Truth)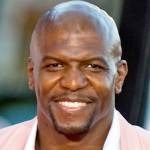 Terry Crews is 52
Retired American 1990s NFL football linebacker, host & actor of TV (Sgt. Terry Jeffords on Brooklyn Nine-Nine; Julius on Everybody Hates Chris; Who Wants to Be a Millionaire; Nick on Are We There Yet?) and movies (Norbit; The Expendables), born July 30, 1968. (Terry Crews 2008 Photo: Anthony Citrano)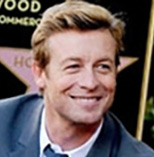 Simon Baker is 51
Australian actor of TV (Patrick Jane on The Mentalist; Nicholas Fallin on The Guardian; Home and Away; E Street) and movies (The Devil Wears Prada; The Affair of the Necklace; Here and Now; Margin Call; Book of Love; Red Planet; Sunset Strip), born July 30, 1969. (Simon Baker 2013 Photo: Evelynalx)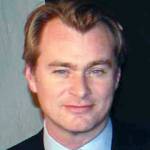 Christopher Nolan is 50
British-American film screenwriter, cinematographer, director, and producer (Memento; Batman Begins; The Dark Knight; The Dark Knight Rises; Inception; Interstellar; The Prestige; Insomnia; Dunkirk; Man of Steel; Justice League; Transcendence), born July 30, 1970. (Christopher Nolan 2011 Photo: sbclick)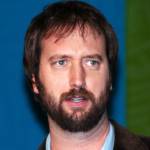 Tom Green is 50 (nee Michael Thomas Green)
Canadian-American stand-up comedian, rapper, producer, actor & host of stage, TV (The Tom Green Show; Tom Green Live; Tom Green's House Tonight), and films (Road Trip; Stealing Harvard; Charlie's Angels; Bob the Butler; Freddy Got Fingered), born July 30, 1971. (Tom Green 2006 Photo: JD Lasica)
Christine Taylor is 50
American actress of television (Melody on Hey Dude; Arrested Development; Curb Your Enthusiasm; Search Party; Burning Love; Friends; Ellen) and movies (License to Wed; Dodgeball; Zoolander; The Wedding Singer; A Very Brady Sequel), born July 30, 1971.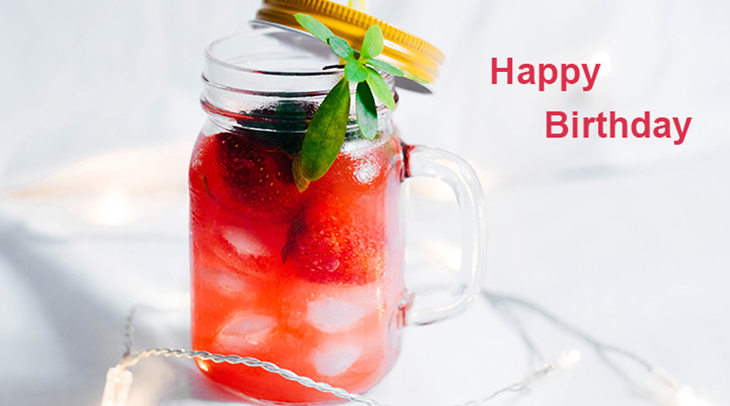 (Summer Fruit Cocktail Drink Photo: Alexandra Gorn via Unsplash)
Happy Birthday to everyone celebrating their birthday on July 30th!
And remembering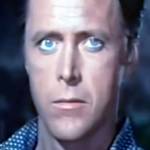 Edd Byrnes is 86 (nee Edward Byrne Breitenberger)
American singer & actor of TV (Kookie on 77 Sunset Strip; $weepstake$; Murder, She Wrote; Fantasy Island; Simon & Simon) and movies (Darby's Rangers; Marjorie Morningstar; Life Begins at 17, Up Periscope, Grease; Troop Beverly Hills; Yellowstone Kelly) (born July 30, 1933 – died Jan. 8, 2020; age 87). Edd Byrnes died of natural causes. (Edd Byrnes 1967 Any Gun Can Play)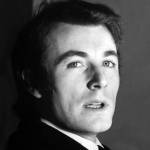 Terry O'Neill (nee Terence Patrick O'Neill)
British fashion & celebrity photographer (Elton John; British Royal Family; The Rolling Stones, Judy Garland; The Beatles; Frank Sinatra; Led Zeppelin; David Bowie; Audrey Hepburn), ex-husband of actresses Vera Day and Faye Dunaway (born July 30, 1938 – died Nov. 16, 2019; age 81). Terry O'Neill died of prostate cancer. (Terry O'Neill 1960s Photo: Tom Blau, Camera Press London)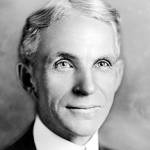 Henry Ford
American engineer (Edison Illuminating Company), inventor (Ford Quadricycle & gasoline engines), manufacturer of the first mass-produced automobile (Model T Ford), and business magnate (founder Ford Motor company) (born July 30, 1863 – died Apr. 7, 1947; age 83). Cause of death for Henry Ford was a cerebral hemorrhage. (Henry Ford 1919 Photo: Hartsook)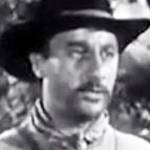 Dick Wilson (nee Riccardo DiGuglielmo)

English-Canadian character actor of TV (Bewitched; McHale's Navy; Hogan's Heroes; The Lawless Years) and movies (Diary of a Madman; The Shakiest Gun in the West), and Mr. Whipple of Charmin toilet paper commercials (born July 30, 1916 – died Nov. 18, 2007; age 91). Cause of death for Dick Wilson is unknown. (Dick Wilson 1956 The Adventures of Jim Bowie Screenshot)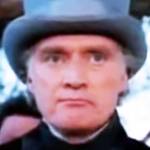 John P. Ryan (nee John Patrick Ryan)
American character actor of TV (Archer; The F.B.I.; Starsky and Hutch; Hawaii Five-O) and movies (Shamus; It's Alive; Runaway Train; Dillinger; Futureworld; It Lives Again; Breathless; The Postman Always Rings Twice; The Escape Artist; Hoffa; Bad Blood) (born July 30, 1936 – died Mar. 20, 2007; age 70). John P. Ryan died of a stroke. (John P. Ryan 1986 Houston: The Legend of Texas)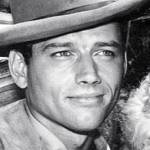 Ralph Taeger
American actor of TV (Hondo; Michael Halliday on Klondike; Patrick Malone on Acapulco; Quincy M.E.; Tombstone Territory) and movies (The Carpetbaggers; Stage to Thunder Rock; A House is Not a Home; The Delta Factor) (born July 30, 1936 – died March 11, 2015; age 78). Ralph Taeger died after a long illness. (Ralph Taeger 1960 Klondike Photo: Joe Wohlhandler Public Relations)
*Images are public domain or Creative Commons licensed & sourced via Wikimedia Commons, Vimeo, or Flickr, unless otherwise noted*