July 30th Birthdays
If you were born on July 30th you share a celebrity birthday with these famous people: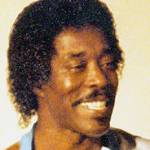 Buddy Guy is 87 (nee George Guy)
Grammy Award-winning Rock & Roll Hall of Fame American blues rock guitarist, session musician, and singer (Born to Play Guitar; Damn Right, I've Got the Blues; Born to Play Guitar; I Got My Eyes on You; Stone Crazy; Mary Had a Little Lamb), born July 30, 1936. (Buddy Guy 1983 Photo: Bubba73)
Paul Anka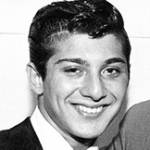 is 82 (father-in-law of Jason Bateman) 
Canadian-American actor of TV & movies (The Longest Day; Girls Town) & singer-songwriter (Diana, Lonely Boy, Put Your Head on My Shoulder, Puppy Love; You're Having My Baby; My Way; You Are My Destiny; Johnny's Theme; She's a Lady), born July 30, 1941. (Paul Anka 1959 Photo: Alvar Kolanen)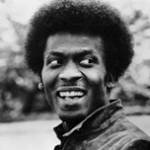 Jimmy Cliff is 79 (nee James Chambers)
Rock & Roll Hall of Fame Jamaican ska & reggae musician, singer (Reggae Nights; Hakuna Matata; Wonderful World Beautiful People; Wild World; I Can See Clearly Now; Many Rivers to Cross), and movie actor (Club Paradise), born April 1, 1944. (Jimmy Cliff 1974 Photo: Island Records / Capitol Records)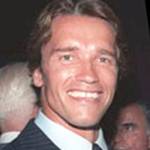 Arnold Schwarzenegger is 76 (ex of Maria Shriver)
Austrian-American Mr. Universe 1967, movie actor (Conan the Barbarian; Terminator; Kindergarten Cop; Total Recall; Commando; The Running Man; The Expendables), & Governor of California, born July 30, 1947. Father-in-law of Chris Pratt. (Arnold Schwarzenegger 1984: Michael Arthur Worden Evans)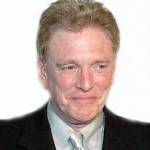 William Atherton is 76 (nee William Robert Atherton Knight)
American actor of TV (Life; The Practice; Desperate Housewives; Centennial; Defiance) & movies (Looking for Mr. Goodbar; The Hindenburg; The Day of the Locust; Class of '44; Ghostbusters; Die Hard; No Mercy; The Pelican Brief; The Sugarland Express) born July 30, 1947. (William Atherton 2009: Ilya Haykinson)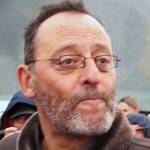 Jean Reno is 75 (nee Juan Moreno y Herrera-Jiménez)
French-Moroccan movie actor (La Femme Nikita; French Kiss; Mission: Impossible; Godzilla; Ronin; Just Visiting; The Pink Panther; The Da Vinci Code; Flyboys; Couples Retreat; Alex Cross; Days and Nights; Armored; The Promise) born July 30, 1948. (Jean Reno 2005 Photo: Julienmorvan)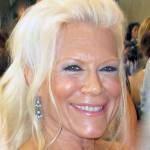 Ilene Kristen is 71 (nee Ilene Schatz)
American actress of TV (Delia Ryan on Ryan's Hope & General Hospital; Roxy Balsom on One Life to Live; Madeline on Another World; Loving; The Bay; Pride: the Series) and movies (The Lady in Red; The Signs of the Cross; Manhattanites), born July 30, 1952. (Ilene Kristen 2014 Photo: Greg Hernandez)
Ken Olin is 69 (married Patricia Wettig)

American TV producer, director, &actor of TV (Michael Steadman on Thirtysomething; David Caplan on Brothers & Sisters; Alias; This is Us; L.A. Doctors; Hill Street Blues; Falcon Crest; Sleepy Hollow; Zoo) and movies ('Til There Was You), born July 30, 1954. (Ken Olin 1990 Photo: Alan Light)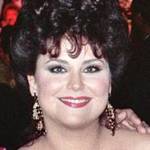 Delta Burke is 67 (married Gerald McRaney)
American actress of stage, TV (Suzanne Sugarbaker on Designing Women & Women of the House; Diane Barrow on 1st & Ten: The Championship; Filthy Rich; Delta; The Chisholms; DAG; Popular; Boston Legal) and movies (What Women Want), born July 30, 1956. (Delta Burke 1990 Photo: Alan Light)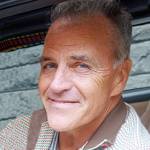 Richard Burgi is 65
American actor of movies & TV (Det. Jim Ellison on The Sentinel; Karl Mayer on Desperate Housewives; Chad Rollo on Another World; Paul Hornsby on General Hospital; Days of Our Lives; As the World Turns; One Life to Live; 24; The District; One Tree Hill), born July 30, 1958. (Richard Burgi 2019 Photo: GrandmasterA)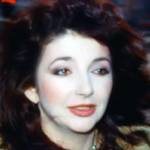 Kate Bush is 65 (nee Catherine Bush)
British producer, musician, singer & songwriter (Running Up That Hill; Wuthering Heights; The Man with the Child in His Eyes; Don't Give Up [Peter Gabriel duet]; Rubberband Girl; Hounds of Love; King of the Mountain), born July 30, 1958. (Kate Bush 1986 Photo: Philip Chappell aka Squidney)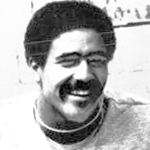 Daley Thompson is 65 (nee Francis Morgan Ayodélé Thompson)
English track & field athlete, 2X Olympic Games decathlon gold medalist (1980 Moscow; 1984 Los Angeles), 1983 Decathlon World Champion, four-time decathlete world-record holder, and fitness instructor, born July 30, 1958. Father of Elliot Thompson. (Daley Thompson 1980: APWirephoto)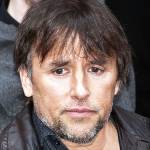 Richard Linklater is 63
American producer, director, screenwriter, & actor of TV and movies (Dazed and Confused; Boyhood; A Scanner Darkly; Before Sunset; Slacker; Fast Food Nation; The Newton Boys; Bad News Bears; Bernie; Before Midnight; School of Rock), born July 30, 1960. (Richard Linklater 2013 Photo: Siebbi)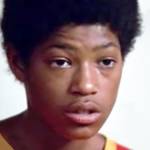 Laurence Fishburne is 62 (aka Larry Fishburne; ex of Gina Torres)

Tony & Emmy Award-winning American actor of stage, TV (CSI: Crime Scene Investigation; Black-ish; Hannibal; One Life to Live) and movies (What's Love Got to Do With It; The Matrix; The Cotton Club; Boyz n the Hood; Just Cause), born July 30, 1961. (Laurence Fishburne 1975 Cornbread, Earl and Me)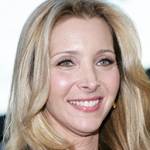 Lisa Kudrow is 60
Emmy Award-winning American screenwriter & actress of TV (Phoebe Buffay on Friends; Fiona Wallace on Web Therapy; The Comeback; Mad About You) and movies (Romy and Michele's High School Reunion; The Opposite of Sex; Analyze This; Lucky Numbers), born July 30, 1963. (Lisa Kudrow 2009 Photo: Lan Bui)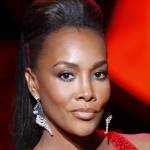 Vivica A. Fox is 59 (nee Vivica Anjanette Fox)
American producer, host & actress of TV (Days of Our Lives; Generations; The Young and the Restless; 1-800-Missing; Curb Your Enthusiasm; Empire) and movies (Batman & Robin; Soul Food; Teaching Mrs. Tingle; Boat Trip; Kill Bill films), born July 30, 1964. (Vivica Fox 2009 Photo: The Heart Truth)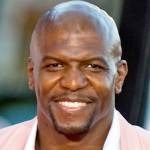 Terry Crews is 55
American 1990s NFL football linebacker, host & actor of TV (Sgt. Terry Jeffords on Brooklyn Nine-Nine; Julius on Everybody Hates Chris; Who Wants to Be a Millionaire; Nick on Are We There Yet?) and movies (The Expendables; Norbit; Blended), born July 30, 1968. (Terry Crews 2008 Photo: Anthony Citrano)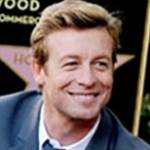 Simon Baker is 54 (married Rebecca Rigg)
Australian actor of TV (Patrick Jane on The Mentalist; Nicholas Fallin on The Guardian; Home and Away; E Street) and movies (The Devil Wears Prada; The Affair of the Necklace; Here and Now; Margin Call; Book of Love; Red Planet; Sunset Strip), born July 30, 1969. (Simon Baker 2013 Photo: Evelynalx)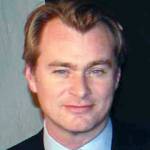 Christopher Nolan is 53 (brother of Jonathan Nolan)
British-American film screenwriter, cinematographer, director, and producer (Memento; Batman Begins; The Dark Knight; The Dark Knight Rises; Inception; Interstellar; The Prestige; Insomnia; Dunkirk; Man of Steel; Justice League; Transcendence), born July 30, 1970. (Christopher Nolan 2011 Photo: sbclick)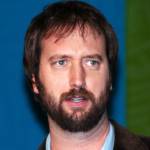 Tom Green is 52 (nee Michael Thomas Green; ex of Drew Barrymore)
Canadian-American stand-up comedian, rapper, producer, actor & host of stage, TV (The Tom Green Show; Tom Green Live; Tom Green's House Tonight), and films (Road Trip; Stealing Harvard; Charlie's Angels; Bob the Butler; Freddy Got Fingered), born July 30, 1971. (Tom Green 2006 Photo: JD Lasica)
Christine Taylor is 52 (married Ben Stiller)
American actress of television (Melody on Hey Dude; Arrested Development; Curb Your Enthusiasm; Search Party; Burning Love; Friends; Ellen) and movies (License to Wed; Dodgeball; Zoolander; The Wedding Singer; A Very Brady Sequel), born July 30, 1971.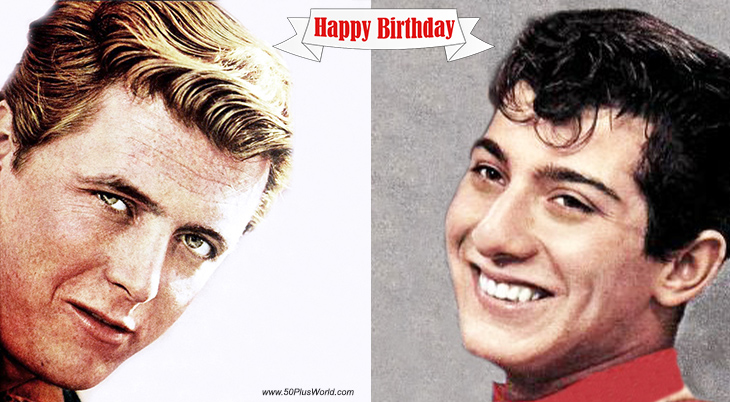 (Edd Byrnes 1959 | Paul Anka 1960)
Happy Birthday to everyone celebrating their birthday on July 30th!
Remember These July 30th Famous Birthdays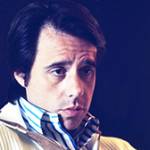 Peter Bogdanovich (nee Petar Bogdanović; ex of Polly Platt)
American movie actor, screenwriter, producer, & director of TV (The Sopranos) & movies (The Last Picture Show; Mask; Paper Moon; The Cat's Meow; What's Up, Doc?; Daisy Miller; Bugsy) (born July 30, 1939 – died Jan. 6, 2022; age 82). Ex-partner of Cybill Shepherd. Peter Bogdanovich died of Parkinson's disease complications. (Peter Bogdanovich 1973: Bernard Gotfryd)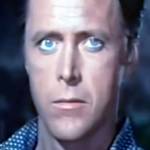 Edd Byrnes is 86 (nee Edward Byrne Breitenberger)
American singer & actor of TV (Kookie on 77 Sunset Strip; $weepstake$; Murder, She Wrote; Fantasy Island; Simon & Simon) and movies (Darby's Rangers; Marjorie Morningstar; Life Begins at 17, Up Periscope, Grease; Troop Beverly Hills; Yellowstone Kelly) (born July 30, 1933 – died Jan. 8, 2020; age 87). Edd Byrnes died of natural causes. (Edd Byrnes 1967 Any Gun Can Play)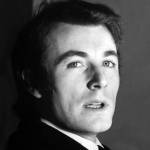 Terry O'Neill (nee Terence Patrick O'Neill)
British fashion & celebrity photographer (Elton John; British Royal Family; The Rolling Stones, Judy Garland; The Beatles; Frank Sinatra; David Bowie; Audrey Hepburn), ex-husband of actresses Vera Day & Faye Dunaway (born July 30, 1938 – died Nov. 16, 2019; age 81). Terry O'Neill died of prostate cancer. (Terry O'Neill 1960s Photo: Tom Blau, Camera Press London)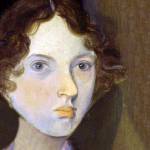 Emily Brontë (aka Ellis Bell)
English poet (Poems by Currer, Ellis and Acton Bell – No coward soul is mine; A Death-Scene; Come hither child; A Little While; To a Wreath of Snow; Lines) and novelist (Wuthering Heights) (born July 30, 1818 – died Dec. 19, 1848; age 30). Sister of Charlotte Brontë, Anne Brontë, and Branwell Brontë. Emily Brontë died of tuberculosis. (Emily Bronte c. 1834 Portrait: Branwell Brontë)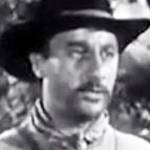 Dick Wilson (nee Riccardo DiGuglielmo)

English-Canadian character actor of TV (Bewitched; McHale's Navy; Hogan's Heroes; The Lawless Years) and movies (Diary of a Madman; The Shakiest Gun in the West), and Mr. Whipple of Charmin toilet paper commercials (born July 30, 1916 – died Nov. 18, 2007; age 91). Cause of death for Dick Wilson is unknown. (Dick Wilson 1956 The Adventures of Jim Bowie Screenshot)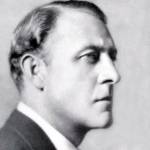 Holmes Herbert (aka H.E. Herbert; ex of Beryl Mercer, Elinor Kershaw Ince)
British-American classic & silent film actor (The Charlatan; The Fire Brigade; A Woman of the World; Dead Men Tell No Tales; The Enchanted Cottage; Gentlemen Prefer Blondes; A Doll's House; The A.B.C. of Love; Dr. Jekyll and Mr. Hyde; The Careless Age; Chances; Sister to Judas; The Thirteenth Chair) (born July 30, 1882 – died Dec. 26, 1956; age 74). (Holmes Herbert 1925: Muray)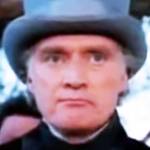 John P. Ryan (nee John Patrick Ryan)
American character actor of TV (Archer; The F.B.I.; Starsky and Hutch; Hawaii Five-O) and movies (Shamus; It's Alive; Runaway Train; Dillinger; Futureworld; It Lives Again; Breathless; The Postman Always Rings Twice; The Escape Artist; Hoffa; Bad Blood) (born July 30, 1936 – died Mar. 20, 2007; age 70). John P. Ryan died of a stroke. (John P. Ryan 1986 Houston: The Legend of Texas)
Wanda Hawley (see Selma Wanda Pittack; aka Wanda Petit)
American silent movie actress (The Eyes of the Totem; American Pluck; A Pair of Silk Stockings; The Flying Fool; The Affairs of Anatol; Pirates of the Sky; The Desert Sheik; Smouldering Fires;  Brass Commandments; The Man from Brodney's; Burning Sands; Bobbed Hair; Miss Hobbs; The Lottery Man) (born July 30, 1895 – died Mar. 18, 1963; age 67). (Wanda Hawley 1921: Donald Biddle Keyes)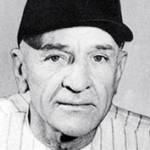 Casey Stengel (nee Charles Dillon Stengel; "The Ol' Perfessor")
Baseball Hall of Fame American MLB right fielder (Brooklyn Dodgers, Pittsburgh Pirates; Philadelphia Phillies; New York Giants – 1922 World Series champs; Boston Braves), manager (Dodgers; Braves; New York Yankees – 7X World Series champs; New York Mets), & coach (Dodgers) (born July 30, 1890 – died Sept. 29, 1975; age 85). (Casey Stengel 1957)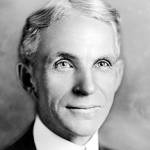 Henry Ford (married Clara Jane Bryant; father of Edsel Ford)
American engineer (Edison Illuminating Company), inventor (Ford Quadricycle & gasoline engines), 1st manufacturer of mass-produced automobile (Model T Ford), & business magnate (founder Ford Motor company) (born July 30, 1863 – died Apr. 7, 1947; age 83). Henry Ford died of a cerebral hemorrhage. (Henry Ford 1919 Photo: Hartsook)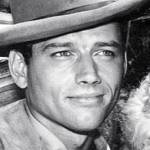 Ralph Taeger
American actor of TV (Hondo; Michael Halliday on Klondike; Patrick Malone on Acapulco; Quincy M.E.; Tombstone Territory) and movies (The Carpetbaggers; Stage to Thunder Rock; A House is Not a Home; The Delta Factor) (born July 30, 1936 – died March 11, 2015; age 78). Ralph Taeger died after a long illness. (Ralph Taeger 1960 Klondike Photo: Joe Wohlhandler Public Relations)
*Images are believed to be in the public domain or Creative Commons licensed & sourced via Wikimedia Commons, Vimeo, or Flickr, unless otherwise noted*