June 5th Birthdays
If you were born on June 5th you share a celebrity birthday with these famous people: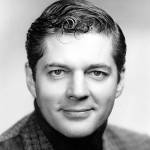 Bill Hayes is 98 (nee William Foster Hayes III; married Susan Seaforth Hayes)

American singer (Davy Crockett), actor of daytime TV soap opera Days of Our Lives for 45+ years (Doug Williams from 1972-2018), stage, primetime TV (Your Show of Shows), and movies (The Cardinal; Stop, You're Killing Me; Wrestling With God), born June 5, 1925. (Bill Hayes 1960s Photo)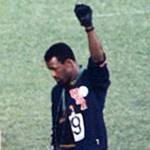 John Carlos is 78
American track and field athlete, bronze medal-winning Olympic sprinter (1968 Mexico City), civil rights activist (Olympic Project for Human Rights), & pro football player (CFL – Montreal Alouettes), born June 5, 1945. (John Carlos 1968 Olympic Games Photo: Angelo Cozzi, Mondadori Publishers)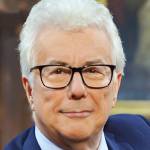 Ken Follett is 74 (nee Kenneth Martin Follett)
Edgar Award-winning Welsh spy thriller & historical fiction novelist (The Key to Rebecca; Eye of the Needle; World Without End; Pillars of the Earth; Fall of Giants; A Dangerous Fortune; Edge of Eternity; Lie Down With Lions; Winter of the World; Triple), born June 5, 1949. (Ken Follett: Olivier Favre / Ken Follett)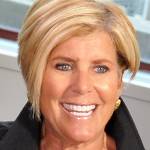 Suze Orman is 72 (nee Susan Lynn Orman)
American financial advisor & writer (Money Matters; The Philadelphia Enquirer), motivational speaker, CNBC TV host (The Suze Orman Show), and author (The Road to Wealth; The Nine Steps to Financial Freedom) born June 5, 1951. (Suze Orman 2014 Photo: Jacqueline Zaccor / linkedineditors)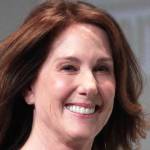 Kathleen Kennedy is 70 (married Frank Marshall)

American television & film producer (E. T. The Extra-Terrestrial; Jurassic Park; Poltergeist; The Bridges of Madison County; The Sixth Sense; Seabiscuit; The Goonies; Back to the Future; The Color Purple; Schindler's List; War Horse; Always), born June 5, 1953. (Kathleen Kennedy 2015 Photo: Gage Skidmore)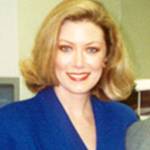 Nancy Stafford is 69

American model & actress of TV (Michelle Thomas on Matlock; Joan Halloran on St. Elsewhere; Sidekicks; Main Floor; Scandal; Judging Amy), movies (The Wager; A Mermaid's Tale; Heritage Falls; I'm Not Ashamed), and Miss Florida 1976, born June 5, 1954. (Nancy Stafford c 1990 Photo: Bob Finch)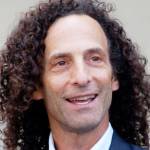 Kenny G. is 67 (nee Kenneth Bruce Gorelick)
American best-selling instrumental musician and jazz saxophonist (Songbird; Auld Lang Syne; Every Time I Close My Eyes; Don't Make Me Wait For Love; Forever in Love; Love Power; All the Man That I Need; Voices That Care; Missing You Now), born June 5, 1956. (Kenny G 2013 Photo: Angela George)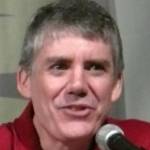 Rick Riordan is 59 (nee Richard Russell Riordan Jr.)
American writer, creator of the Tres Navarre detective fiction series novels (Big Red Tequila), mythology & fantasy young adult series Percy Jackson & The Olympians, and The Heroes of Olympus (The Lightning Thief; The Last Olympian), born June 5, 1964. (Rick Riordan 2010 Photo: Dave & Margie Hill / Kleerup)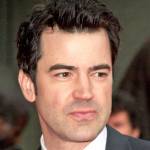 Ron Livingston is 56 (nee Ronald Joseph Livingston)
American actor of stage, TV (The Practice; Band of Brothers; Sex and the City; Boardwalk Empire; Standoff; Defying Gravity) and movies (Office Space; Little Black Book; Relative Strangers; The Time Traveler's Wife; Shimmer Lake), born June 5, 1967. Married Rosemarie DeWitt. (Ron Livingston 2010: Ian Smith)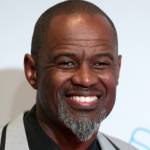 Brian McKnight is 54
American musician, singer & songwriter (Back at One; Love is [Vanessa Williams duet]; One Last Cry; The Way Love Goes; On the Down Low; U Will Know), producer, actor & host of TV (Sister, Sister; The Brian McKnight Show), born June 5th, 1969. (Brian McKnight 2017 Photo: Gage Skidmore)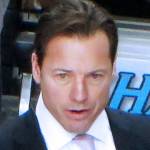 Martin Gélinas is 53 ("The Eliminator")
Canadian former professional hockey player, 1987-1988 CHL Rookie of the Year, NHL forward (Edmonton Oilers – 1990 Stanley Cup; Vancouver Canucks; Carolina Hurricanes; Calgary Flames), and NHL Assistant Coach (Calgary Flames), born June 5th, 1970. (Martin Gélinas 2014 Photo: Resolute)
Mark Wahlberg is 52 (aka Marky Mark; brother of Donnie Wahlberg)
American model (Calvin Klein), rapper, businessman (Wahlburgers), producer & actor of TV (Entourage; Boardwalk Empire; In Treatment) & films (The Fighter; The Departed; The Italian Job; The Perfect Storm; The Other Guys; The Lovely Bones), born June 5, 1971. (Mark Wahlberg 2012 Photo: Eva Rinaldi)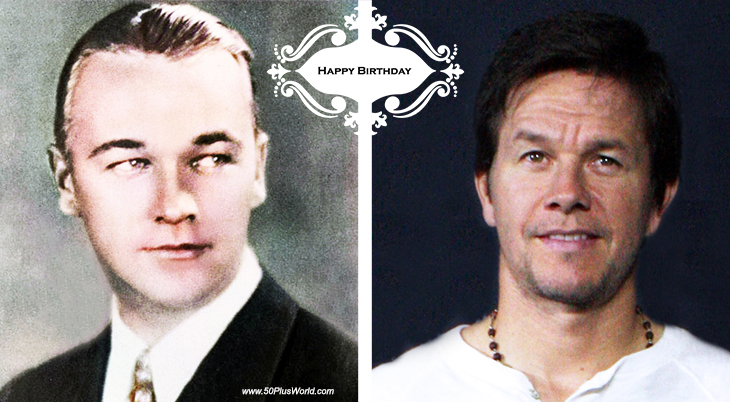 (William Boyd 1928: Carsey [colorized] | Mark Wahlberg 2014: Eva Rinaldi Flickr)
Happy Birthday to everyone celebrating their birthday on June 5th!
Remember These June 5th Famous Birthdays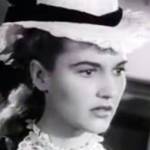 Peggy Stewart (nee Peggy O'Rourke; married Buck Young)
American actress of TV (The Cisco Kid; Gunsmoke; Quincy M.E.; Emergency!) and movies (Son of Zorro; Alias Billy the Kid; Silver City Kid; Oregon Trail; Tucson Raiders; Little Tough Guy; Back Street; Firebrands of Arizona; Conquest of Cheyenne) (born June 5, 1923 – died May 29, 2019; age 95). Ex of Don 'Red' Barry. (Peggy Stewart 1947 Vigilantes of Boomtown)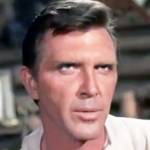 Robert Lansing (nee Robert Howell Brown; ex of Emily McLaughlin)
American actor of TV (Frank Savage on 12 O'Clock High; Peter Brooks on Young Dr. Malone; Steve Carella on 87th Precinct; The Man Who Never Was; Gunsmoke; The Equalizer; Kung Fu: The Legend Continues; Mannix; The Virginian) & film (The Pusher; A Gathering of Eagles) (born June 5, 1928 – died Oct. 23, 1994; age 66). Robert Lansing died of cancer. (Robert Lansing 1965 Daniel Boone)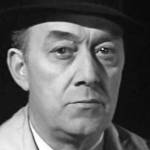 Edmon Ryan (married Anne Sargent)
American actor of TV (Dr. Kildare; Perry Mason; Alfred Hitchcock Presents) and movies (Two For the Seesaw; Tora! Tora! Tora!; Topaz; Banning; The Americanization of Emily; A House Is Not A Home; A Global Affair; Good Day for a Hanging; Mystery Street) (born June 5, 1905 – died Aug. 4, 1984; age 79). Cause of death for Edmon Ryan is unknown. (Edmon Ryan 1961 Thriller)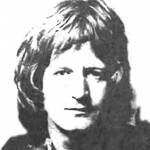 Tom Evans (nee Thomas Evans)
English bass guitarist, singer & songwriter for Badfinger (Without You; Maybe Tomorrow; Hold On; Lost Inside Your Love; Come and Get It; Wish You Were Here; Say No More; No Matter What; Day After Day; Baby Blue; Apple of My Eye; Love is Gonna Come at Last) (born June 5, 1947 – died Nov. 19, 1983; age 36). Tom Evans died by suicide (hanging). (Tom Evans 1973: Warner Bros. Records)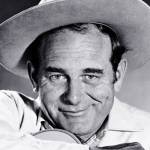 Stan Jones (nee Stanley Davis Jones)
American National Park Service ranger, western music songwriter (Ghost Riders in the Sky; The Searchers; Whirlwind; Yellow Stripes); actor of TV (Deputy Harry Olson on The Sheriff of Cochise; The Adventures of Spin and Marty😉 & films (Ten Who Dared; The Great Locomotive Chase; The Last Musketeer; Rio Grande) (born June 5, 1914 – died Dec. 13, 1963; age 49). (Stan Jones 1958)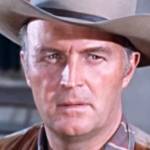 Gregg Barton (nee Harold Wilson Barker)
American actor of movies & TV (Death Valley Days; The Gene Autry Show; The Adventures of Kit Carson; 26 Men; Adventures of Wild Bill Hickok; The Lone Ranger; The Roy Rogers Show; Annie Oakley; The Life and Legend of Wyatt Earp; Laramie; Buffalo Bill, Jr.) (born June 5, 1912 – died Nov. 28, 2000; age 88). Cause of death for Gregg Barton is unknown. (Gregg Barton 1960 Bonanza)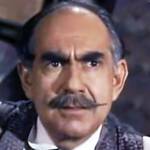 Herb Vigran (nee Herbert Vigran)
American character actor of movies (Blackbeard's Ghost) and TV (Gunsmoke; The Jack Benny Program; Dragnet; Bewitched; The Lucy Show; Bachelor Father; The Brady Bunch; The Adventures of Ozzie and Harriet; The Dick Van Dyke Show; McHale's Navy; The Life of Riley) (born June 5, 1910 – died Nov. 29, 1986; age 76). Herb Vigran died of cancer complications. (Herb Vigran 1960 Bonanza)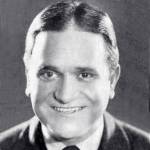 Franklyn Farnum (nee William Smith; ex of Alma Rubens)
American actor of stage (Ziegfeld Midnight Frolic), silent film star (Romance of the Rockies; Billy the Kid; Battling Brewster), extra in movies & TV (Sunset Boulevard; Around the World in 80 Days; The Bad and the Beautiful; The Story of Seabiscuit; Tombstone Territory) (born June 5, 1878 – died July 4, 1961; age 83). Franklyn Farnum died of cancer. (Franklyn Farnum 1924 Photo)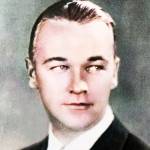 William Boyd (ex of Elinor Fair, Dorothy Sebastian, Ruth Miller, Laura Maynes)
American actor of movies (Cheaters; Dress Parade; Emergency Call; Flaming Gold; Suicide Fleet; The Big Gamble; The Painted Desert; Skyscraper; The Night Flyer; Two Arabian Knights; The Yankee Clipper; The Last Frontier), Hopalong Cassidy of TV & western films (False Colors; Heart of Arizona) (born June 5, 1895 – died Sept. 12, 1972; age 77). Married Grace Bradley. (William Boyd 1928: Carsey)
Richard Scarry
American Little Golden Books illustrator & author, creator of the Busytown children's books (Busy Town, Busy People; Great Steamboat Mystery; First Book Ever; Tinker and Tanker; Just For Fun; The Bunny Book; Best Word Book Ever; What Do People Do All Day?) (born June 5, 1919 – died Apr. 30, 1994; age 74). Richard Scarry died of a heart attack.
*Images are public domain or Creative Commons licensed & sourced via Wikimedia Commons, Vimeo, or Flickr, unless otherwise noted*