June 5th Birthdays
If you were born on June 5th you share a birthday with these famous people: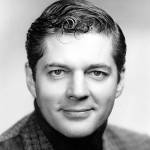 Bill Hayes is 93 (nee William Foster Hayes III)

American singer (Davy Crockett), actor of daytime TV soap opera Days of Our Lives for 45+ years (Doug Williams from 1972-2018), stage, primetime TV (Your Show of Shows), movies (The Cardinal; Stop, You're Killing Me), and nonagenarian (born June 5, 1925). (Bill Hayes 1960s Photo)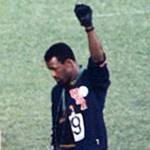 John Carlos is 73
Retired American track and field athlete, bronze medal-winning Olympic sprinter (1968 Mexico City), civil rights activist (Olympic Project for Human Rights), CFL pro football player, and septuagenarian born June 5, 1945. (John Carlos 1968 Olympic Games Photo: Angelo Cozzi, Mondadori Publishers)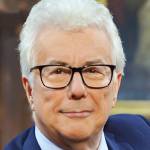 Ken Follett is 69 (nee Kenneth Martin Follett)
Best-selling Welsh spy thriller and historical fiction novelist (The Key to Rebecca; Eye of the Needle; World Without End; Pillars of the Earth; Fall of Giants; A Dangerous Fortune; Edge of Eternity; Lie Down With Lions), and senior born June 5, 1949. (Ken Follett Photo: Olivier Favre / Ken Follett)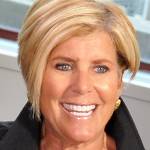 Suze Orman is 67 (nee Susan Lynn Orman)
American senior, financial advisor & writer (Money Matters; The Philadelphia Enquirer), motivational speaker, CNBC TV host (The Suze Orman Show), and author (The Road to Wealth; The Nine Steps to Financial Freedom) born June 5, 1951. (Suze Orman 2014 Photo: Jacqueline Zaccor / linkedineditors)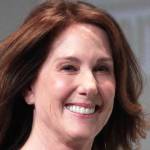 Kathleen Kennedy is 65

American TV & movie producer (E. T. The Extra-Terrestrial; Jurassic Park; Poltergeist; The Bridges of Madison County; The Sixth Sense; Seabiscuit; The Goonies; Back to the Future; The Color Purple; Schindler's List; War Horse; Always), born June 5, 1953. (Kathleen Kennedy 2015 Photo: Gage Skidmore)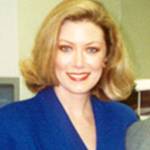 Nancy Stafford is 64

American 60+ model & actress of TV (Michelle Thomas on Matlock; Joan Halloran on St. Elsewhere; Sidekicks; Main Floor; Scandal; Judging Amy), movies (The Wager; A Mermaid's Tale; Heritage Falls; I'm Not Ashamed), and Miss Florida 1976, born June 5, 1954. (Nancy Stafford c 1990 Photo: Bob Finch)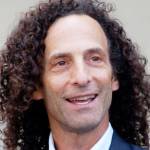 Kenny G. is 62 (nee Kenneth Bruce Gorelick)
Sixty-plus American best-selling instrumental musician and jazz saxophonist (Songbird; Auld Lang Syne; Every Time I Close My Eyes; Don't Make Me Wait For Love; Forever in Love; Love Power; All the Man That I Need; Voices That Care; Missing You Now), born June 5, 1956. (Kenny G 2013 Photo: Angela George)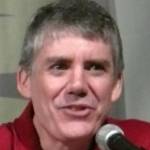 Rick Riordan is 54 (nee Richard Russell Riordan Jr.)
American novelist, creator of the Tres Navarre detective fiction series (Big Red Tequila), mythology & fantasy young adult series Percy Jackson & The Olympians, and The Heroes of Olympus (The Lightning Thief; The Last Olympian), and born June 5, 1964. (Rick Riordan 2010 Photo: Dave & Margie Hill / Kleerup)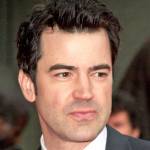 Ron Livingston is 51 (nee Ronald Joseph Livingston)
American actor of stage, TV (The Practice; Band of Brothers; Sex and the City; Boardwalk Empire; Standoff; Defying Gravity) and movies (Office Space; Little Black Book; Relative Strangers; The Time Traveler's Wife; Shimmer Lake; Swingers), born June 5, 1967. (Ron Livingston 2010 Photo: Ian Smith)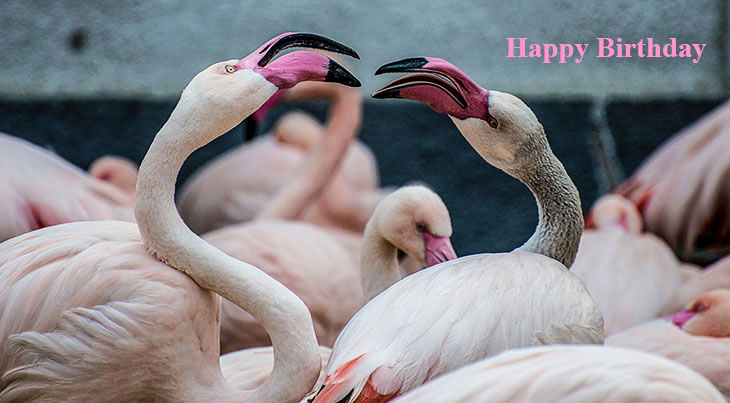 (Photo: Paul Morris via Unsplash)
Happy Birthday to everyone celebrating their birthday on June 5th!
And remembering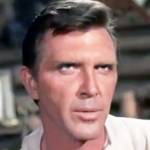 Robert Lansing (nee Robert Howell Brown)
American actor of stage, TV (Frank Savage on 12 O'Clock High; Peter Brooks on Young Dr. Malone; Steve Carella on 87th Precinct; The Man Who Never Was; The Equalizer; Kung Fu: The Legend Continues), & film (The Pusher; A Gathering of Eagles) (born June 5, 1928 - died Oct. 23, 1994; age 66). Robert Lansing died of cancer. (Robert Lansing 1965 Daniel Boone)
Richard Scarry
American Little Golden Books illustrator & author, creator of the Busytown children's books (Busy Town, Busy People; Great Steamboat Mystery; First Book Ever; Tinker and Tanker; Just For Fun; The Bunny Book; Best Word Book Ever; What Do People Do All Day?) (born June 5, 1919 - died Apr. 30, 1994; age 74). Richard Scarry died of a heart attack.
*Images are public domain or Creative Commons licensed & sourced via Wikimedia Commons, Vimeo, or Flickr, unless otherwise noted*