Melies Star Film Ranch & Company
For a little less than 18 months, the Star Film Ranch sat on a 20-acre property located near the Mission San Jose (southern San Antonio, Texas). Seventy-odd silent movies (westerns) were filmed there from January 1910-April 1911. Silent film stars Francis Ford, Edith Storey, and William Clifford were among the company's regular players who got their film start at the Ranch.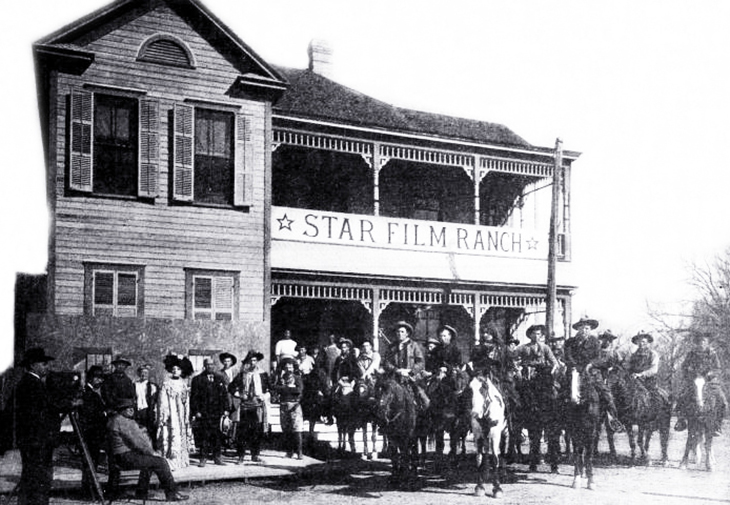 (Melie Stock Company at San Antonio, Texas Photo: Film Index)
Star Film Ranch studios included a barn, and an outdoor stage in front of the ranch house where interiors were filmed. The ranch house provided accommodation for some of the actors and actresses, with help from a housemaid and cook. A pianola was available for entertainment in the evenings.
Gaston Méliès, older brother of pioneering French filmmaker Georges Méliès*, had first established the Méliès Star Film Company in Fort Lee, New Jersey (then-hub of early movie industry) in 1909. On December 29, 1909, Gaston shipped the Star Film Company by boat to San Antonio, Texas under the direction of his son Paul Méliès (manager and film director). 
"Mr. Melies has arranged with a number of native cowboys and natives to assist his regular cast who are all skilled expert horsemen and women as well as experienced actors of reputation in the 'legitimate drama'."
"Fifty Texas and Mexican cowboys…furnish their own horses, saddle and equipment, so that everything is realistic and correct to the smallest detail."
Francis Ford (older brother of director John Ford) was also listed as the assistant manager of the Star Film Company.
Star Film Company Cast and Crew
In addition to actors Francis Ford, William Clifford, and Edith Storey, members of the Méliès Star Film Company based at the Ranch included actors Henry Stanley, San Antonio native "Big Bill" Giddinger (nee William Anton Gittinger & later billed as William Steele), Fanny Midgley, Bertram and (Mrs.) Mildred Bracken, playwright-actress Anne/Anna Nichols, Charles and Ben Cooper, Dolly Larkin, cinematographer William "Daddy" Paley and his wife, and director William F. Haddock. Horace Young is listed as a scenic artist in the IMDB credits for the highly praised (but lost) silent movie The Immortal Alamo (1911), which was shot at the nearby Mission in San Antonio.
(Star Film Co. Actors c. 1911 – Francis Ford, "Big Bill" Giddinger, Anna Nichols, Edith Storey, William Clifford & Ben Cooper)
Several members of the Star Film Company became quite well known during and after their time with Méliès films: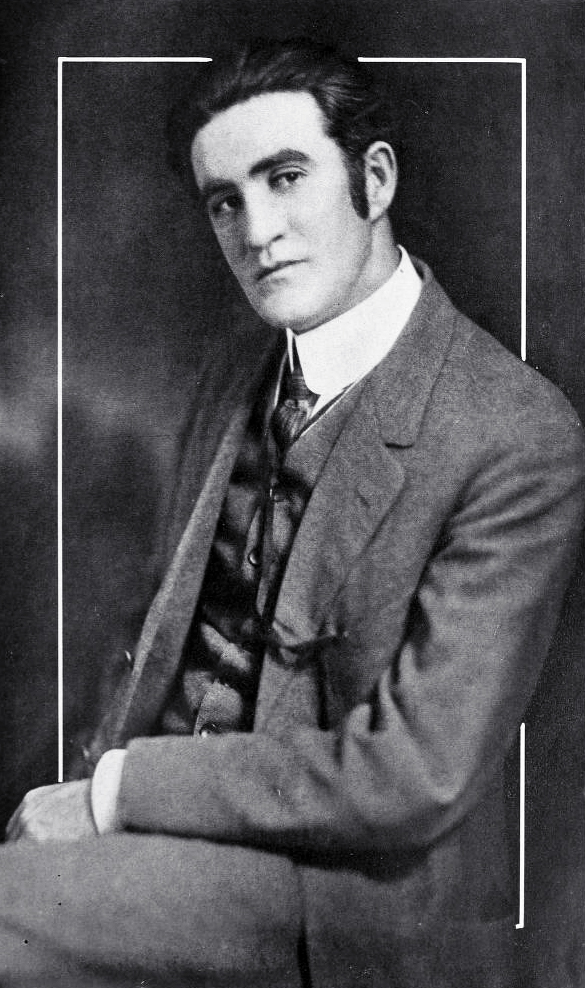 (Francis Ford 1914 Photo: Universal)
Francis Ford (nee Frank Thomas Feeney Aug. 14, 1881 – d. Sept. 5, 1953) was the older brother and mentor of famed director John Ford. By December 1911 Ford was appearing in Méliès Star Film Company movies as well as films for Universal, under their 101 Bison Company brand. The 101 Bison Company made westerns, filmed at the Providencia ranch in the San Fernando Valley (now known as Universal City). At 101 Bison Company, Ford's main director for 1911-1912 was Thomas Ince (who would later form his own company), and his leading lady was most often Ethel Grandin. By early 1913 Ford was given the opportunity to direct and co-star in Universal's serial films Lucille, featuring actress Grace Cunard.
Ford was married three times. In 1900 Francis married a pregnant Dell Cole, who gave birth shortly after in Maine to their son Philip Ford (who also became an actor and director).That marriage soon ended in divorce.
Francis Ford married for the second time to Elsie Van Name (m. 1909-1934) in 1909, with whom he had another child. Elsie was with him at the Star Film Ranch when the company moved to California in 1911.
They separated at some point, and after Ford was at Universal in 1912, he began a long affair with his co-star Grace Cunard. Grace Cunard and Francis Ford starred in more than 90 films together between 1912-1917.
Ford and Elsie reconciled in 1916, and she helped him found Fordart Films on Sunset Boulevard in 1917 after he left Universal. Elsie became a screenwriter and actress herself around this time. The company folded after a couple of years. They remained married until Elsie's death in 1934.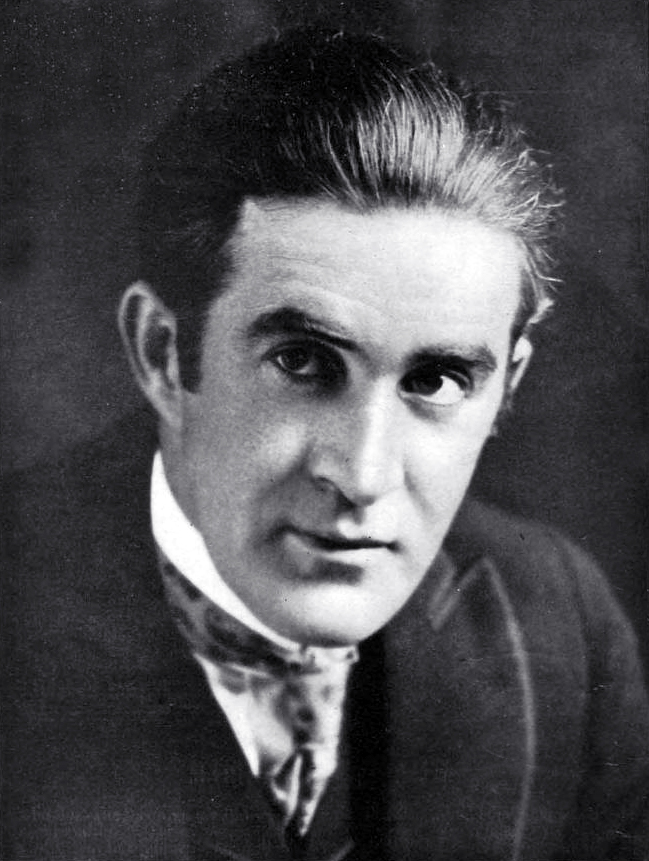 (Francis Ford 1915 Photo: Universal)
Meanwhile, Francis' film stardom had begun to wane in the 1920s, as his younger brother John's directorial star was ascending.
He managed to survive the transition to "talkies", and appeared in smaller (often uncredited) character roles in many of his brother John Ford's most famous films – Stagecoach (1939), Drums Along the Mohawk (1939), The Grapes of Wrath (1940), 3 Godfathers (1948), She Wore a Yellow Ribbon (1949), and The Quiet Man (1952).
Francis Ford was 72 when he died in 1953, leaving his third wife Mary Armstrong a widow. During his career he amassed almost 500 (known) film credits as an actor, and a further 175 as a director.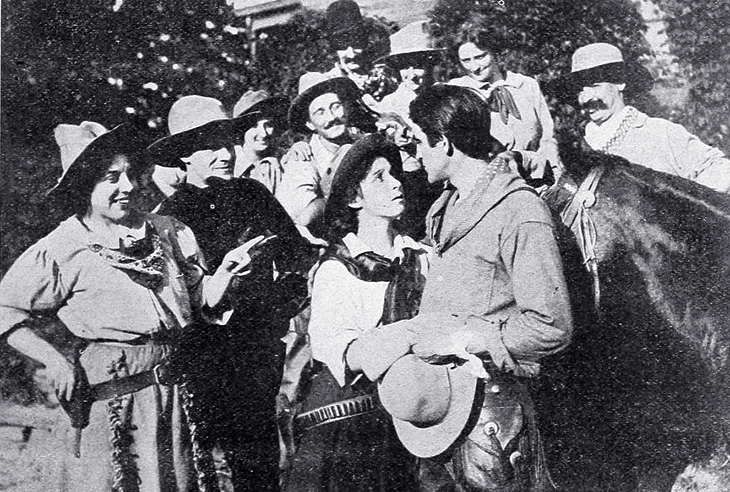 (Edith Storey & Francis Ford 1910 The Cowboys and the Bachelor Girls)
Above and below, scenes from a couple of the movies filmed at Star Film Ranch that starred Francis Ford and Edith Storey, with cinematography by Daddy Paley. Gaston Méliès is credited as producer, and William F. Haddock as director.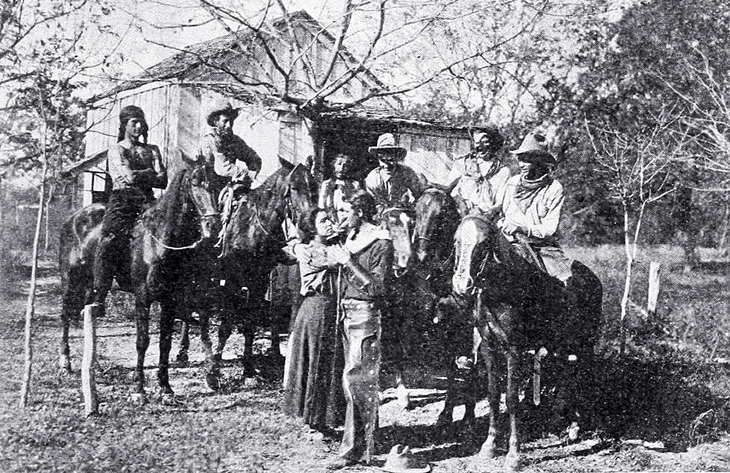 (Edith Storey & Francis Ford 1919 In The Tall Grass Country)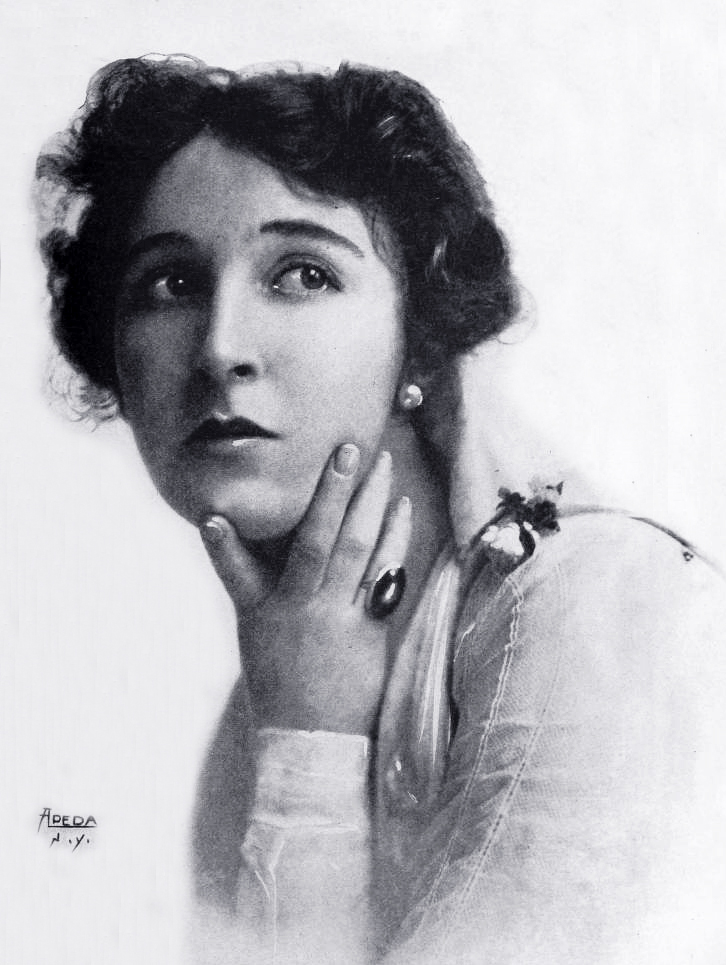 (Edith Storey 1917 Photo: Apeda N.Y.)
Edith "Billie" Storey (b. Mar. 18, 1892 – d. Oct 9, 1967) had grown up in New York and started working in films for Vitagraph; they loaned her to Méliès in 1910. She left Méliès Star Film Company when they moved to California in 1911, and returned to work for Vitagraph in New York. By 1914 Edith Storey was a big star at Vitagraph, often paired with popular leading men Antonio Moreno or Earle Williams. In the fall of 1917 Edith left Vitagraph and began working for Metro productions.
The next August she quit filmmaking to drive an ambulance in New York for a year during the height of World War I. Post WWI, Edith Storey never achieved her earlier level of film stardom. When she permanently retired from acting in 1921 (she was only 29 years old), she had acquired 184 film credits as an actress.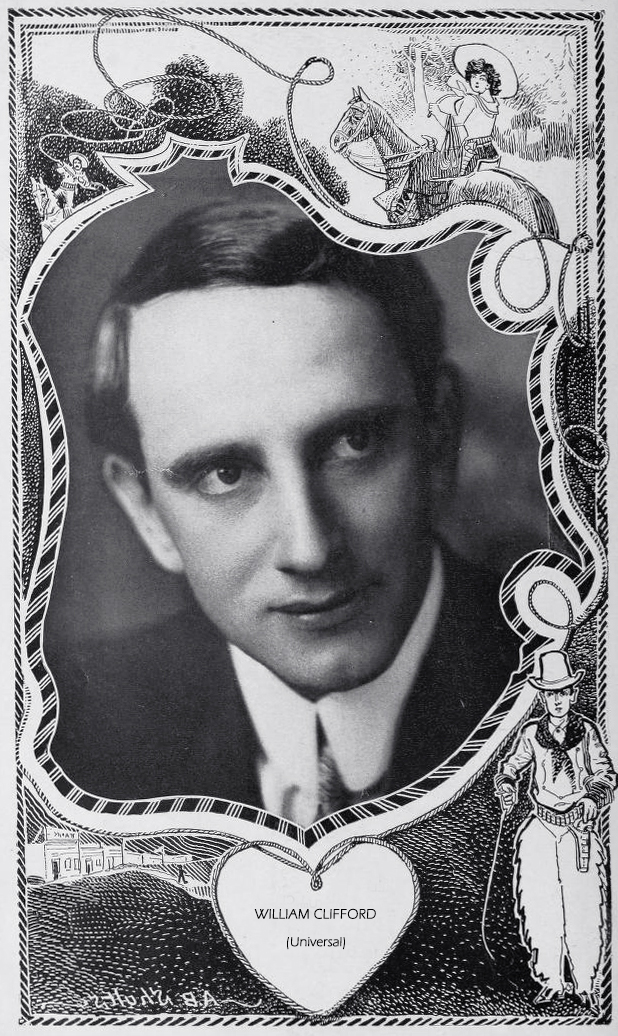 (William Clifford 1913 Photo: A.B. Shults / Universal)
William Clifford (b. June 27, 1877 – d. Dec. 23, 1941) was an established stage actor before he started his film career in silent movies with Méliès Star Film Company. His first film was The Seal of the Church (1910), starring Francis Ford and Edith Storey.
By the end of 1912, Clifford had also moved on – he worked for almost every film studio of the time – Vitagraph, Nestor Film Company, 101 Bison Company/Universal, David Horseley, Pathe, Kalem, New York Motion Picture Corporation, and Fox. He married Irene Stallings in 1913, and they had 2 children before divorcing in 1930.
William Clifford had accumulated 215 film credits by 1929 (IMDB). One of his last films was The Chinatown Mystery (1928), a Metropolitan Studios production co-starring Francis Ford, with Grace Cunard and Rosemary Theby in the cast. Clifford's movie career ended when silent films did. He was 64 years old when he died in 1941.
"Big Bill" Giddinger / William Steele (b. Mar. 28, 1888 – d. Feb. 13, 1966) began his film career with Méliès Star Film Company in The 'Schoolmarm' of Coyote County (1911), starring Edith Storey, Henry Stanley, and William Clifford. He appeared in several Méliès productions before moving on to Universal's 101 Bison Company in the spring of 1912.
Nee William Anton Gittinger when he was born in San Antonio, "Big Bill" appeared in many westerns. His film credits were under so many names they may never all be captured, but they include Bill, Billy, or William, and various spellings of Gittinger (Goettinger; Giddinger; Gettinger). While at Universal in 1915-1917 he appeared in many films starring Harry Carey, or Carey's wife Olive. He co-starred with Harry Carry and Molly Malone in The Phantom Riders (1918). The first known film role credited to him as William Steele is The Avenging Arrow (1921) starring Ruth Roland, for Pathé Exchange / Ruth Roland Serials. Another big role was co-starring with Harry Carey in director John Ford's western The Wallop (1921). His last movie was in his 10th John Ford film – The Searchers (1956), after which he retired. William Steele left his wife Josephine a widow when he died at the age of 77 in 1966.
(Henry Stanley 1914 Photo: Who's Who in Film World)
Henry Stanley (b. Jan. 25, 1864 – DOD unknown) began his acting career in comic operas starting in 1888. His first film role was in Méliès' The Debt Repaid (1910), starring William Clifford and Edith Storey. He usually played supporting roles in silent movies, and at least 31 of his known 81 film credits are for Star Film Company productions. He accompanied Gaston Méliès on a world tour that began in 1912. In 1913, he co-starred with Mabel Normand in Mack Sennett / Keystone Pictures Foiling Fickle Father (1913). Stanley also moved around to different movie companies, working for 101 Bison / Universal, Nestor, Lubin, and Balboa Feature Films Company. His last film role was in National Film Corporation of America's The Confession (1920), which starred his former Méliès co-star William Clifford. The movie was directed by Bertram Bracken, another former Méliès Star Film Company member.
Fanny Midgley (b. Nov. 26, 1879 – d. Jan. 4, 1932) changed her name from Fanny B. Frier (a good move, although Midgley isn't a lot better) and began acting in light opera in New York. She toured the U.S. and Africa in vaudeville before making her first film appearance in the Star Film Ranch production The Immortal Alamo (1911) starring Francis Ford, Edith Storey, and William Clifford. Most of the company regulars at the Ranch – Bertram Bracken, his wife Mildred Bracken, Ben Cooper, Anna Nichols, Henry Stanley, and "Big Bill" Giddiner – are also in The Immortal Alamo. Fanny moved with the company to Santa Paula, California, and accompanied Gaston on his World Tour that began in 1912. Strictly a supporting player, Fanny Midgley was in 98 films (at least); her last movie was An American Tragedy (1931), starring Sylvia Sidney and Frances Dee.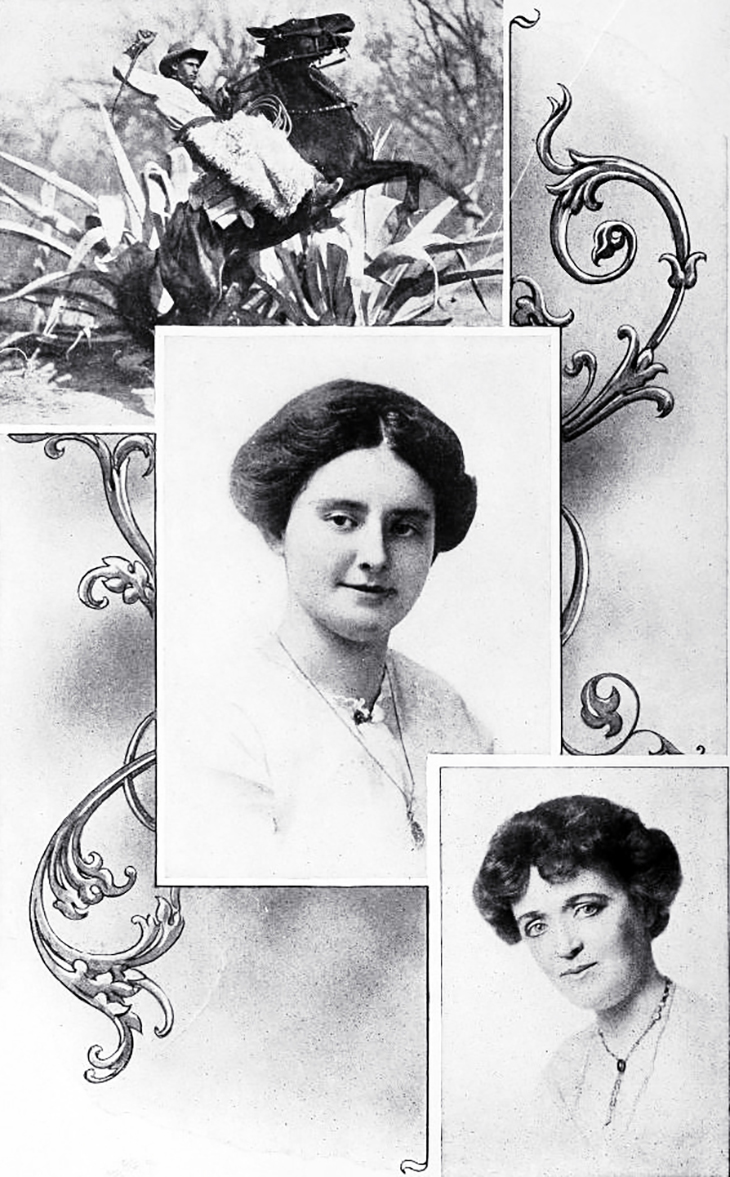 (Ben Cooper, Mildred Bracken & Fanny Midgeley 1911 The Motion Picture Story Magazine)
Bertram Bracken (b. Jan. 1, 1880 – d. Nov. 1, 1952) and Mildred Bracken (b. Apr. 3, 1896 – d. Feb. 24, 1964) were a husband and wife team. The exact date of their marriage is unknown, but they were married when they both acquired their first film credits in 1911's The Immortal Alamo for Star Film Company. The couple moved with the Company to Santa Paula, and Mildred appears in the credits for several Méliès productions during the remainder of 1911 and 1912. Her leading men at Star Film Company included Ray Gallagher, William Ehfe, Henry Stanley, William Clifford, and Richard Stanton. Both Mildred and Bertram Bracken were on Gaston Méliès World Tour that started in 1912.
After their return to the U.S. in 1913, Mildred Bracken made only a few more films. She dropped out of sight after her last movie in 1916, The Fall of a Nation.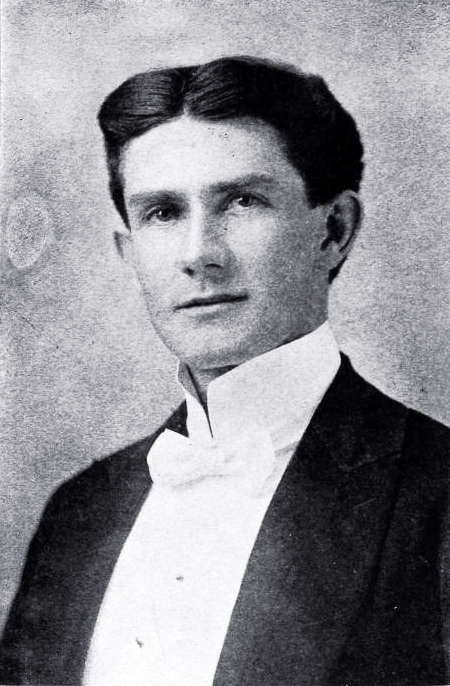 (Bertram Bracken 1914 Photo: Who's Who in the Film World) 
Bertram Bracken became a noted movie director from 1913-1932, first for Western Lubin Company, then Balboa in 1915-1916, then Fox. Somewhere between 1913 and 1919, Bertram and Mildred Bracken were divorced.
While at Balboa, Bertram directed young actress Margaret Landis in Mismates (1916); they were married on April 6, 1919. By January 1924, Margaret had filed for divorce.
Bertram continued directing silent movies during the remainder of the 1920s, acquiring 80 directing credits before leaving films in 1932.
He became a radio scriptwriter and novelist.
William "Daddy" Paley (b. 1857 – d. May 31, 1924) was a pioneering film cinematographer / cameraman and director. His career in filmmaking began in 1897, when he photographed a full-length "3,000 feet" production of the Passion Play, using a camera he had built. In 1898 he directed and filmed more than 40 naval film shorts about the Spanish-American War, documenting U.S. involvement in Cuba, for Thomas Edison's film company. According to Highlights and Shadows: The Memoirs of a Hollywood Cameraman (1989) author Charles G. Clarke, an incident in Cuba eventually resulted in one of his legs being amputated. In 1900 William Paley left Edison and co-founded Paley and Steiner, a company which sold equipment for movie theatres and filmmaking. He began working for Star Film Company as their cinematographer in 1910 and stayed with them until they left the San Antonio area in 1911.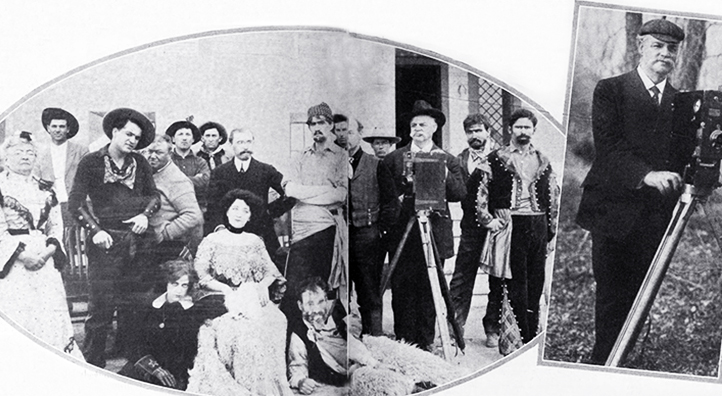 Above, seated on the floor on the stage in front of Star Film Ranch is actress Dolly Larkin; Francis Ford is standing centre in costume with a hat and moustache. Cameraman William "Daddy" Paley is included in the group shot, and is also shown at right.
By 1919 "Daddy" Paley was wheel-chair bound and working at National Film Company, filming movie titles and maintaining film equipment. He died in 1924 at the age of 81.
Star Film Company in Santa Paula, California
Moving Picture World reported that between 1-5 western movies were filmed each week at Star Film Ranch, before Gaston Méliès decided to pull up stakes again and follow the trend of other American film studios. He moved his film business including cast and crew, to Santa Paula, California in April 1911.
The 1911 Fourth of July Celebration in the town of Santa Paula was courtesy of Gaston Méliès and his Star Film Company. The sign held up by the players below indicates their home base as Sulphur Mountain Springs (Sulphur Mountain is north of Santa Paula, east of Ventura)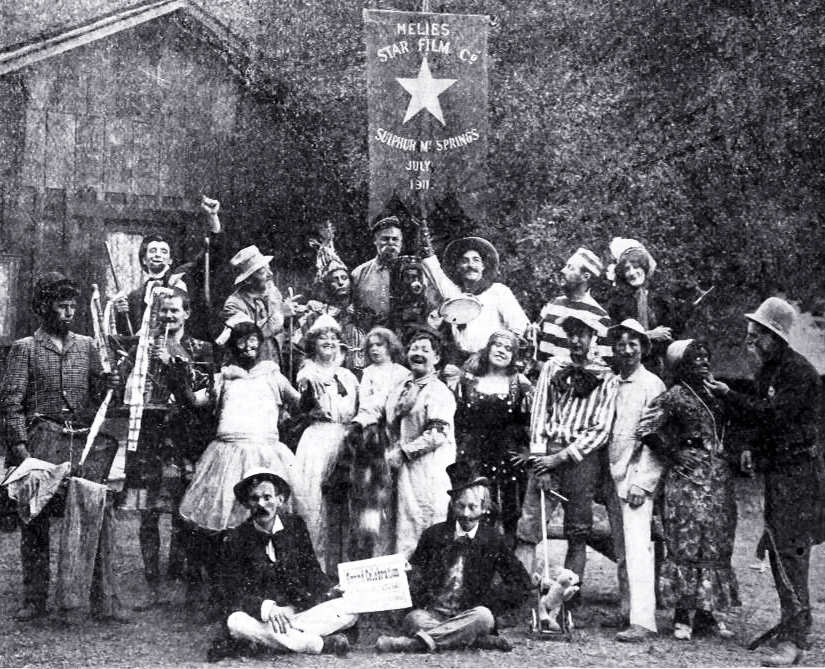 (Melies Star Film Stock Company 1911 July 4th Celebration in Santa Paula, California)
Back row – William Clifford, Gaston Méliès, John Hastings, William "Daddy" Paley, Otto Meyer, William Haddock, William Bracken (this was likely a misprint, and should read Bertram Bracken)
Middle row – Ben Cooper, Horace Young, Henry Stanley, Fanny Midgley, Tommy, Mrs. William Paley, Anna Nichols, Francis Ford, S. Cooper, Mrs. Hail, Big Bill Giddinger
Front row (seated) – Frank Stillings, Mildred Bracken
The Star Film Company cast and crew resided at the Sulphur Mountain Springs resort, across the road from the new film studio location. The sulphur springs was a geothermal mine located north of Santa Paula; no trace of the resort can be found on maps today, but the Thomas Aquinas College (built in 1971) stands not too far from the springs.
IMDB film credits indicate Santa Paula, California as the filming location for Méliès films for the remainder of 1911 -1912. 
The End of Star Film Company
By the end of 1911, Star Film Company was on the ropes due to financial difficulties and the loss of a few of their biggest stars – William Clifford, and Edith Storey – to other film studios in California. Gaston Méliès sold 50 percent of Star Film Company to Vitagraph Studios in November of 1911. Francis Ford left the Company in 1912.
From July of 1912 until 1913, Mr. and Mrs. Gaston Méliès sailed on a "World Tour" expected to last a couple of years. They began with the Pacific-Asian leg, intent on filming movies in exotic locations. A crew of 14 accompanied Méliès and his wife, and the voyage was filmed for a documentary (most of the footage was ruined). 
Some of the Star Film Company regulars that had been at the Ranch with Méliès went on the tour with them, including actors Henry Stanley, Mildred and Bertram Bracken, and Fannie Midgley. Also on the tour were actors that had joined the Star Film Company in Santa Paula – William Ehfe, Ray Gallagher, and Samuel Weil (spelled Wiel on IMDB).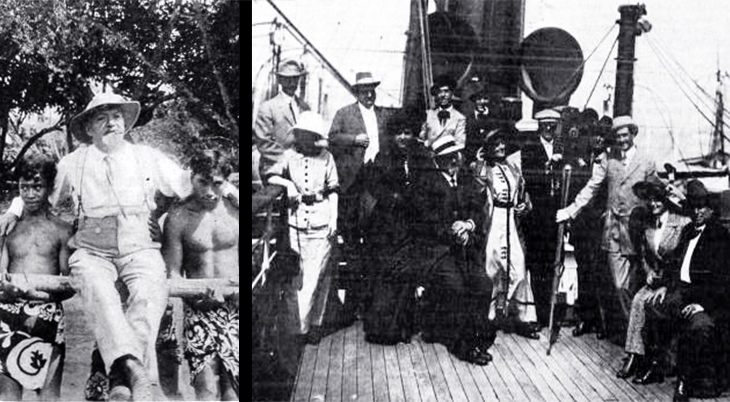 (Gaston Méliès 1912 World Tour – Left, in Tahiti; Film Crew & Actors on the Voyage).
First Row – Betty Tracey, Mrs. & Mr. Gaston Méliès, Mildred Bracken, Hugh McClung (Dramatic Operator), Bertram Bracken (Director), Fanny Midgley, Henry Stanley
Second Row – Leo Pierson, Edmund Mitchell (Scenario Editor), Samuel Weil (Actor/Stage Manager), William Ehfe, Gustave Henschen (Cameraman), John Ortega (Master of Transportation and Utility)
The Motion Picture Story Magazine reported in May 1913 that the Méliès Company had dismissed its American actors. Future film productions of the company were created by Gaston Méliès during his world voyage with native actors. 
Rather than return to France or the United States, part way through the tour Gaston and his wife settled in Corsica, where he died in 1915 at the age of 63. He had produced over 238 silent films and documentaries between 1903-1914. His son Paul Méliès sold the rest of the Star Film Company to General Film Company. A movie about Star Film Ranch is now in the works by Millet Films LLC:
*Footnote 1
Gaston's brother Georges Méliès sold his share of the family's French shoe business in 1888 to purchase the Théâtre Robert-Houdin in Paris, and pursued his interest in stage magic and illusions. Not only was he a gifted magician (he created 30+ new illusions), Georges Méliès was a talented illustrator and cartoonist. He purchased an Animatograph and some short movies in 1895, and began showing films in his theatre. Not content with the status quo, he began tinkering with the Animatograph and turned it into a film camera – beginning a new career as a filmmaker. . 
Between 1896-1912, Georges Méliès accumulated 530+ credits as a film director of movie shorts, many of them sci-fi in nature. He took a turn in front of the camera in 175 or so of the films, but primarily he functioned behind the scenes, writing "scenarios", producing, and directing silent movies. Georges Méliès created several innovative camera techniques, even experimenting with hand-painted color films, and earned the monniker "The Father of Special Effects".
Resources:
Motion Picture Magazine
Motion Picture Story Magazine
Print the Legend: The Life and Times of John Ford (1999) by Scott Eyman
Photoplay
Motion Picture Classic
Picture-Play Magazine
Motion Picture Studio Directory and Trade Annual
Who's Who in the Film World (1914) by Fred C. Justice and Tom R. Smith
Moving Picture World
Screenland